2021
The State of the Amazon Seller
Based on insights from 4,864 Amazon entrepreneurs, business owners, and major brands, this annual study explores the sellers who drive more than half of Amazon's $386 billion revenue.
See key findings here and download the free full report for insights.
Download the report
Key Insights
Amazon seller profits are rising.
Three of five sellers said their profits increased in 2020.
Two out of five sellers said their businesses have performed better than expected because of the COVID-19 pandemic.
Amazon sellers are looking to diversify their ecommerce strategies. 39% are considering selling on Walmart.com in 2021.
Amazon Profitability
85% of Amazon sellers are profitable.
COVID-19 has led to profitable growth for Amazon sellers.
In a year plagued with a global pandemic, consumers shifted almost entirely to shopping online. Ecommerce sellers benefitted.
44% of Amazon sellers said their businesses performed better than expected in 2020 because of the COVID-19 pandemic.
14% started selling a certain product on Amazon because of COVID-19.
13% priced their products higher because of increased demand for their products due to COVID-19.
Selling on Amazon can yield quick profits.
While most Amazon sellers say it's not a "get rich quick" effort, selling on Amazon is profitable for many sellers after just a couple of years.
64% of Amazon sellers are profitable within their first year of selling.
New Amazon sellers (those with 1-2 years of experience) may be taking home $42,000 per year in profits.
Diversifying Seller Strategies
Who is the Amazon Seller?
Gender:
2/3 of sellers are male
Median age:
39 years
Location:
Half of the world's Amazon sellers are based in the U.S., but 2021 shows notable rising interest from sellers in Canada, Turkey, and Germany.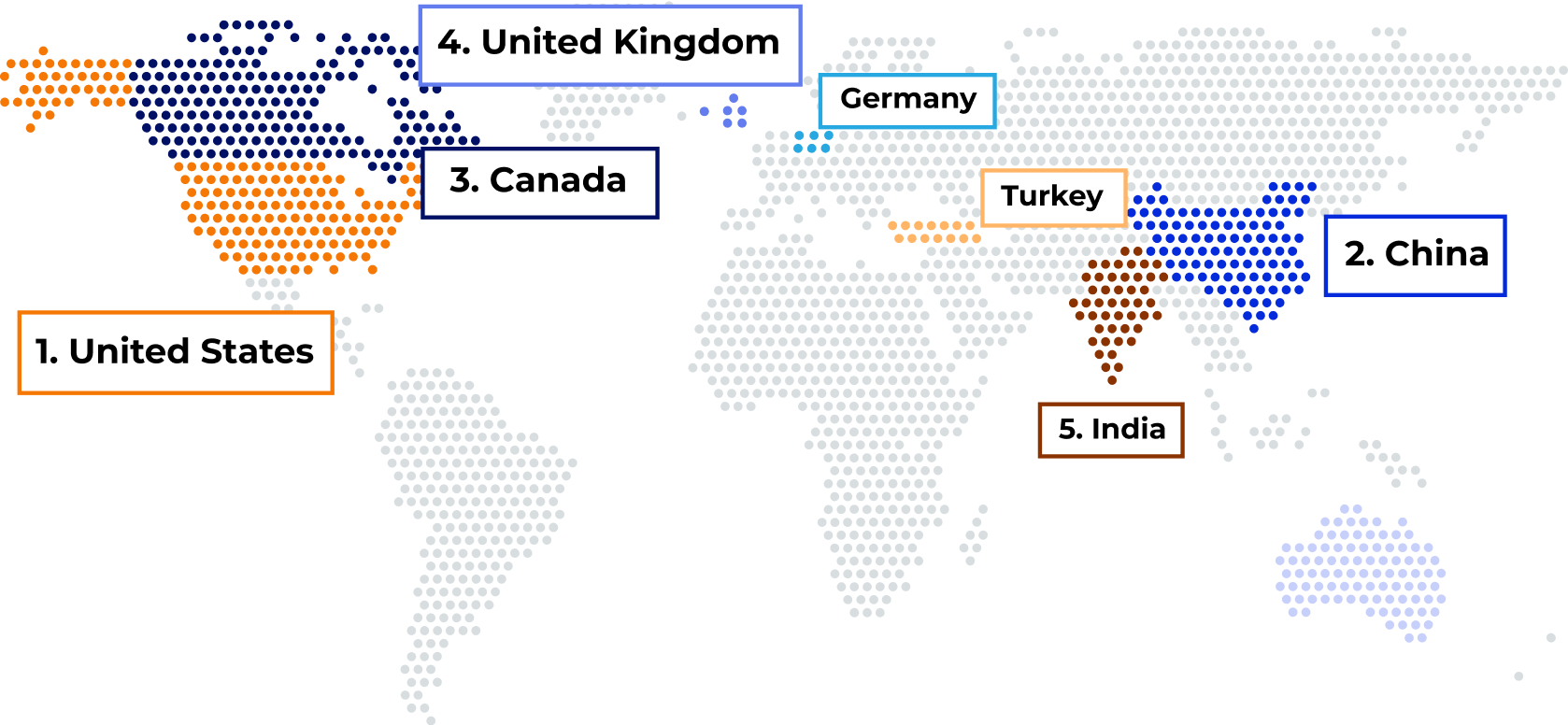 Are self-employed and live off their retail business
Earn income from Amazon business alone
Selling on Amazon is a primary source of income for many.
There are millions of Amazon sellers around the world. Nearly half of them are self-employed and live off their ecommerce/retail businesses (47%), and 22% earn income from their Amazon businesses alone.
Most popular category:
40% of Amazon sellers sell here.
Median product cost:
More than half of products sold by Amazon's 3P sellers cost between $11-25.
Top seller motivation:
42% of sellers seek financial freedom through a new career path.
Amazon's 3P sellers are pivoting in 2021.
Fulfillment method:
FBA vs. FBM
Although most 3P sellers still use Fulfillment by Amazon (FBA), sellers began to use FBM more frequently in 2020, likely in response to limitations of Amazon's warehouses during periods of high demand due to COVID-19; 43% say they use FBM all or some of the time (compared to 34% the previous year).
Top sales model:
Private label
67% of sellers use this method, in which they create their own product/brand, though dropshipping and retail arbitrage are increasingly popular.
Nearly all Amazon sellers — 96% — plan to expand their Amazon businesses in 2021.

81% of Amazon sellers advertise their products on or off Amazon.

A COVID-19 era of selling on Amazon: 71% of sellers run their businesses from home.

34% of Amazon sellers say Prime Day being moved to October 2020 (from its typical dates in July) marked the start of the busy holiday shopping season.
Growth of Ecommerce Competition
Sellers are looking for new ecommerce opportunities.
of Amazon sellers said they plan to start selling on other ecommerce platforms in 2021, and 21% plan to launch their own ecommerce store.
Where do Amazon sellers plan to grow their ecommerce businesses?
1. Walmart
2. Instagram
3. Shopify
4. Facebook Marketplace
5. Etsy
Walmart poses competition.
of Amazon sellers are considering selling on Walmart in 2021.
33% of sellers think Walmart's online business will be strong competition for Amazon in 2021, and 22% are worried about competition from Walmart.
"[Walmart's] brick-and-mortar presence gives an edge — if they execute correctly… It's time Amazon has competition."

Amazon seller, 41, Maine, U.S.
Sellers must adapt more quickly than ever.
In a digital world, brand identity has become secondary to product reviews. Amazon sellers scramble to provide superior products as they face constant new competition, frequent changes from Amazon, and a barrage of threats.
Top Amazon Seller Challenges
Getting customer reviews
Support from Amazon or keeping up with Amazon changes
Finding profitable products to sell
Advertising on Amazon

Protecting against "black hat" tactics,
counterfeiters, and other risks
Competing with Amazon is inevitable for many.
By 2020, Amazon was selling tens of thousands of products on more than 100 of its own private-label brands.
Half of sellers say Amazon sells products that directly compete with the seller's products.
Nearly 2/3 of sellers are concerned about increased competition driving prices down.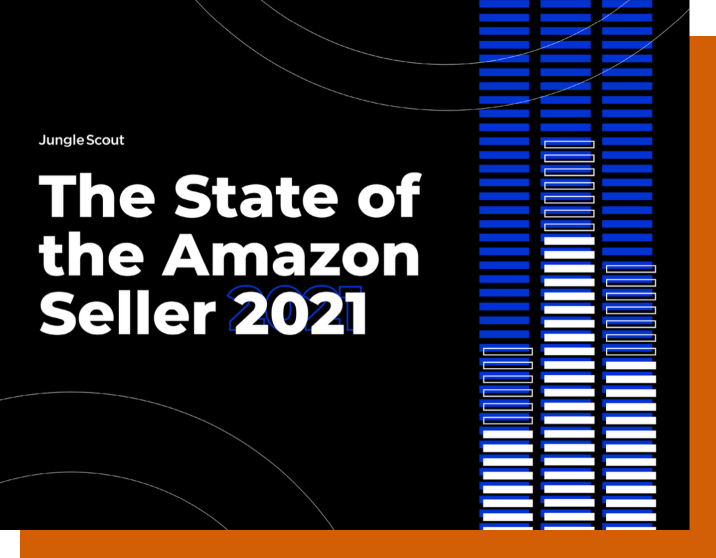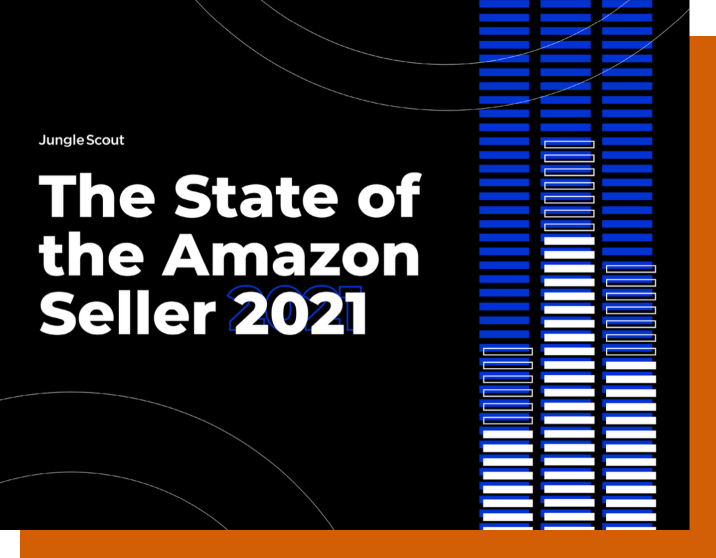 Download the full report
In this report, you'll find:
Top product categories and growing marketplaces
Sales and profit data, including product volume, price points, and habits of "million-dollar sellers"
Amazon seller pain points and 2021 priorities
Download the report
Methodology
Between December 1-28, 2020, Jungle Scout surveyed 4,864 Amazon sellers, including prospective and former sellers. Respondents represent 70 countries, 17 Amazon marketplaces, and all relevant Amazon product categories. They are ages 18 to 80+, as well as all genders and levels of education. See full report for more details.
Using the data
We encourage you to explore Jungle Scout's State of the Amazon Seller Report, and to share, reference, and publish the findings with attribution to "Jungle Scout" and a link to this page.
About Jungle Scout
Jungle Scout is the leading all-in-one platform for selling on Amazon, with the mission of providing powerful data and insights to help entrepreneurs and brands grow successful ecommerce businesses.
For more information, specific data requests or media assets, or to reach the report's authors, please contact us at [email protected].