Which products are Amazon's best sellers this month? Are tried-and-true household staples filling shoppers' carts, or are trending social media fads flying off Amazon's virtual shelves? Does one Amazon product category rule all others?
At Jungle Scout, we dive into Amazon product and category data to identify product opportunities and track ecommerce trends. This article dives into some of Amazon's best sellers over the past 30 days and their changing product sales and revenue.
If you're an Amazon seller, don't forget to check out the best products to sell on Amazon in Q4 2022!
Top Amazon Product Trends in October
Amazon's best sellers are constantly changing in response to the news, events, social trends, and other factors influencing consumer behavior. Some October happenings include:
😲 Fulfillment by… TikTok: TikTok plans to build its own product fulfillment centers in the U.S., where it also exploring launching a live shopping feature.

🤝 Amazon Access Center: Amazon launches Amazon Access, a new ecommerce portal for shoppers receiving government assistance.

👚 Resale apps: Popularity for resale shopping continues to rise — particularly with Gen Z shoppers. Brands like ThredUp and Shein are taking advantage of this growing trend.

🛍️ More marketplaces: Macy's launches a new third-party marketplace ahead of the holiday season.

Check out further product trends inspired by TikTok in our TikTok Made Me Buy It article from October 2022!
Most popular Halloween costumes of 2022
A survey from the National Retail Federation reveals that U.S. consumers will spend roughly $2.9-billion on costumes this year — but what are they buying?
Google released "Freightgeist," its annual list of the most popular Halloween costumes of the year. We examined the top three costumes to see how they perform on Amazon. Take a look at a few of the top sellers… if you dare. 🧙
#1 Dinosaur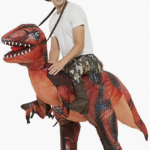 While they may not be super spooky, these inflatable dino costumes are a hit. Revenue for Dinosaur costumes is up 348% in the last 30 days, and unit sales are up 294%.
Top Costume: Inflatable Dinosaur Costume
Revenue:

Increase of 13,083% in the last 30 days

Keyword Trends:

Searches for 'riding dinosaur costume adult' are up 2,162% in the last 30 days.
#2 Witch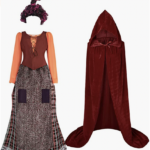 Witch costumes are a popular pick for adults and children after the release of Hocus Pocus 2, which hit theatres at the end of September. Revenue for these costumes is up 339% in the last 30 days, and unit sales are up 352%.
Top Costume: Hocus Pocus Costume
Revenue:

Increase of 10,497% in the last 30 days

Keyword Trends:

Searches for 'witch costumes for women' are up 2,859% in the last 30 days
#3 Spider-Man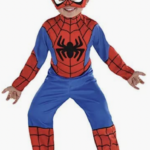 Our spidey senses are telling us that you will probably see this costume a lot this year. Revenue for Spider-Man costumes is up 505% in the last 30 days, with unit sales increasing by 552%.
Top Costume: Spider-Man Costume
Revenue:

Increase of 733% in the last 30 days

Keyword Trends:

Searches for 'spider man costume for kids' are up 2,163% in the last 30 days
Most Popular Products on Amazon
With the rise of social commerce, and the evolving retail landscape, best-sellers on Amazon are constantly changing. Here, we take a look at some of the most popular products on Amazon from the past month.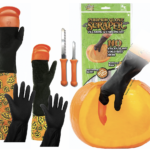 Did someone say Jack O'Lantern? 🎃 Searches for "Pumpkin Carving" jumped 1,014%, and this kit saw a revenue increase of 8,250% in the last 30 days. Unit sales for pumpkin carving kits are also up 471% this month!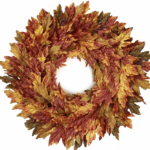 These wreaths are both seasonal and trendy. Revenue for this product has increased by 5,767% in the last 30 days, and searches for 'autumn wreaths for front door' are up 468%.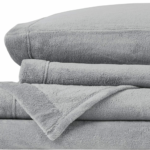 It's officially cozy season and time to bring out your warm sheets. Revenue for this fleece set is up 3,973% in the last 30 days – and searches for 'fleece sheets' are up 143%.

Autumn is the perfect time to refresh the decor in your living space. These fall pillow covers have increased by 3,811% in revenue in the last 30 days, and the search for 'fall decor' is up 481%.

Chilly mornings call for these portable windshield defrosters. Revenue for this product has increased by 1,717% in the last 30 days, and shoppers have searched for 'portable car heaters' 513% more in the last month.
Keep your furry friends warm with an adorable dog jacket. These coats have seen a revenue increase of 830% in the last 30 days, and consumers are searching 'dog coats' 638% more!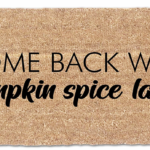 People love these printed fall door mats. Revenue for these is up 707% in the last 30 days — and the wide selection of designs is a huge draw for shoppers.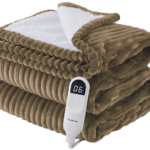 Heated blankets are the perfect addition to a chilly evening. These blankets have increased by 508% in revenue in the last 30 days. Consumers are also searching for 'heated weighted blankets for adults' — this keyword is up 819% in the last 30 days.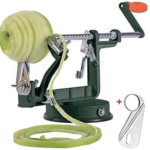 Apple picking is the ultimate fall activity. No wonder revenue for this apple peeler has increased by 308% in the last 30 days and keyword searches are up 163%.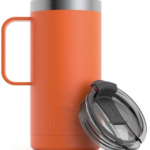 Perfect for anything from tailgate parties to nature walks, these insulated mugs have increased by 100% in revenue in the last 30 days.
Methodology
Jungle Scout provides powerful data and resources to help entrepreneurs and brands grow successful businesses on Amazon. Jungle Scout data is constantly refreshed to provide users with the most up-to-date information possible to give them an edge over the competition.
Data in this report is representative of the U.S. Amazon market. Products were sourced from trends in traditional and social media along with data provided by Jungle Scout Cobalt, Keyword Scout, and Extension. Product revenue data represents the period of August 10 to September 19, 2022.
For specific data or product insights that aren't listed here, please contact us at [email protected].