Selling on Amazon is an incredible way to build a business and earn income, but with those benefits come competition and the need to protect your Amazon business.
In fact, in our 2023 Jungle Scout study of over 2,600 Amazon sellers, 52% say they plan to expand their business this year. However, many expressed concerns about risks to their business, including:
Supplier competition: 20% are concerned about Chinese suppliers selling their/similar products at lower costs
Hijacking: 33% are concerned about hijackers/copycats on their listings
Account status: 23% of sellers are concerned about Amazon limiting or shutting down their account and/or listings seemingly abruptly or without reason
The best way sellers can defend themselves against these concerns? Register their brand trademark with Amazon's Brand Registry.
This article takes a deep dive into Amazon Brand Registry's features and benefits, how to get started, and how trademarking and other tactics can help you protect your Amazon business:
You can also check out our YouTube playlist for Amazon Brand Registry & All Its Perks for an in-depth look into taking full advantage of Amazon Brand Registry.
What is Amazon's Brand Registry?
Amazon's Brand Registry is an exclusive program offered by Amazon that legitimizes your brand. It also gives you advantages over non-registered brands.
Amazon states:
"For brand owners, enrolling in the Brand Registry provides access to powerful tools to help protect your trademarks, including proprietary text and image search and predictive automation."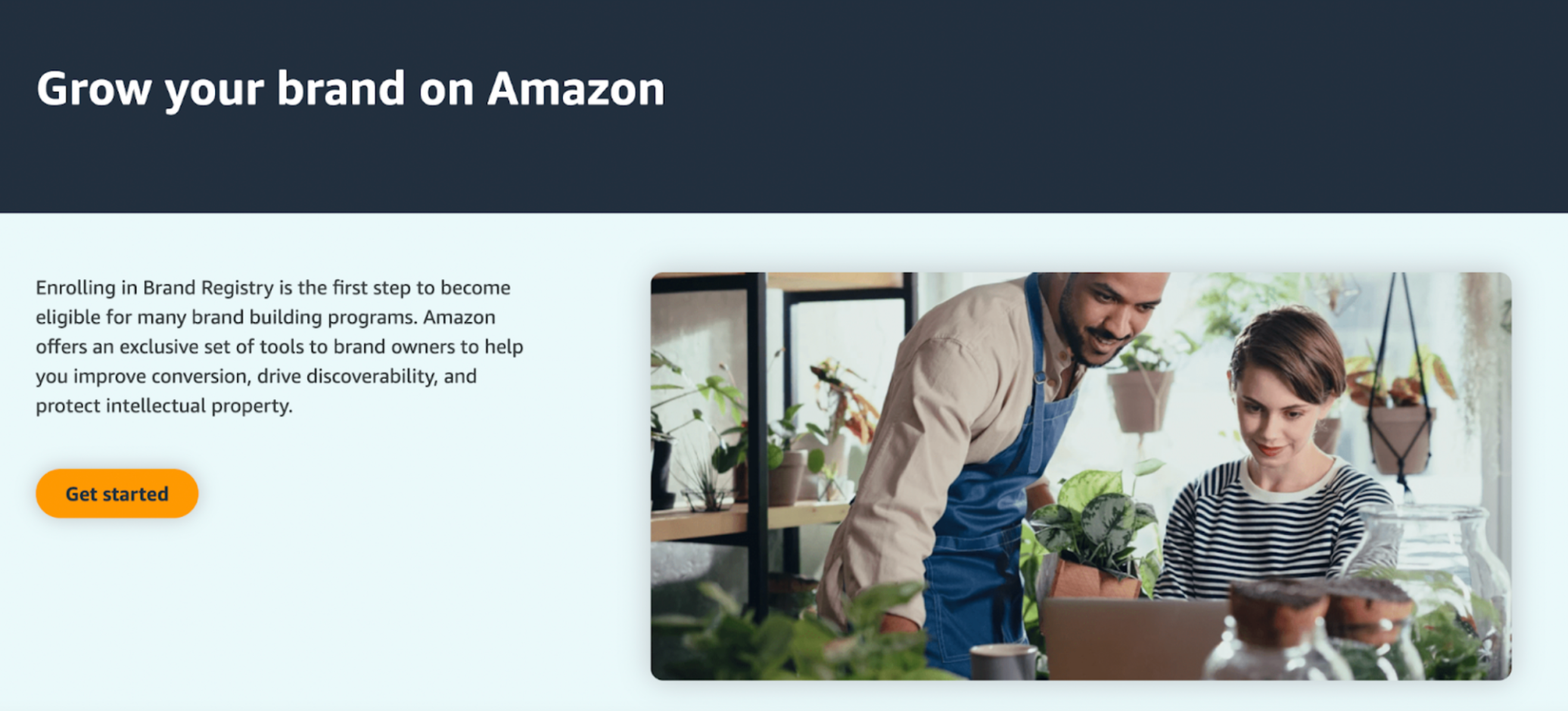 Note: If you're still in the beginning stages of setting up a seller account, you might want to read our comprehensive guide to Amazon Seller Central before digging into this.
What can (and can't) Amazon Brand Registry do?
Amazon Brand Registry is a unique tool with many benefits for brands with a registered trademark, but some things need to be clarified about what it actually provides for sellers.
Here are some of the benefits of Amazon's Brand Registry:
Control. Give you, the brand owner, greater control over your listing content.
Brand Monitoring.

Provides a tool to monitor your brand on Amazon.

Dedicated Support. Offers a separate, more efficient, internal team to help with fixing and escalating incorrect listing contributions and variations, plus

a dedicated internal team for submitting and escalating IP infringement claims.

A+ Content. Grants you access to Amazon A+ Content to improve the content displayed on product listings.
Amazon Stores. Grants you access to Amazon Stores where you can promote your brand with your own multi-page Store.
Sponsored Ads. Increases visibility with advanced advertising strategies such as Sponsored Brands ads and Sponsored Display ads.
Amazon Live. Allows you to livestream and interact with potential customers through Amazon Live.
Amazon Vine.

Allows you to enroll your brand in the

Amazon Vine

Program to receive verified product reviews.
On the other hand, Amazon's Brand Registry will not:
Gate your brand or limit other sellers from selling it.

Allow you to whitelist/blacklist other sellers from selling your brand.

Allow someone other than you, the brand owner, to submit infringement claims against other sellers.
Do you need a trademark for Amazon's Brand Registry?
The Brand Registry program requires you to have a registered trademark for your product in order to apply. In the US, that means you need to have registered your trademark with the United States Patent and Trademark Office (USPTO).
How do I get a trademark?
To get the ball rolling, you'll need to take these steps:
Do your research. Once you have a name and/or logo, ensure it is unique and that no other registered trademarks exist with the same name. Check this on the USPTO website by doing a thorough search using their official database.
File within a specific class for your trademark. This is similar to selecting a product category in Amazon, and it will define what type of items will be under your trademarked brand. The cost for the trademark will depend on its class.
Have a licensed trademark attorney. They can file your trademark application. You can find lawyers offering this service in your local area or online.
Hint: You can apply and file for a trademark yourself without having to hire an attorney — it will save you some money.
How long does it take to get a trademark registered?
Typically, you can expect to wait at least one year before you get an answer from the USPTO.
Fortunately, you don't have to wait a year to get your brand approved by Amazon.
Amazon offers a service called the IP Accelerator, which connects Amazon business owners to curated Intellectual Property (IP) attorneys who will help you with the trademark process.
If you're working with an IP specialist handpicked by Amazon, Amazon will approve your product for the Brand Registry before your trademark application is accepted.
How long does it take for Amazon Brand Registry approval?
Assuming that you already have a trademark, or you've submitted a request through the IP Accelerator program, the entire approval process should take about two weeks. Just make sure you submit everything Amazon needs for your brand the first time around.
Also, make sure you review all of the eligibility requirements, and please note that your brand must have an active registered trademark in each country where you would like to enroll.
6 benefits of joining the Amazon Brand Registry
A lot of the registry's perks and capabilities live right in your Amazon Seller Central dashboard.
Once enrolled in Brand Registry, you can go to the Brands tab on Seller Central's main navigation bar, and access different views such as:
Brand Analytics

Manage Experiments

Customer Reviews

Customer Engagement

Virtual Bundles

Brand Referral Bonus

Build Your Brand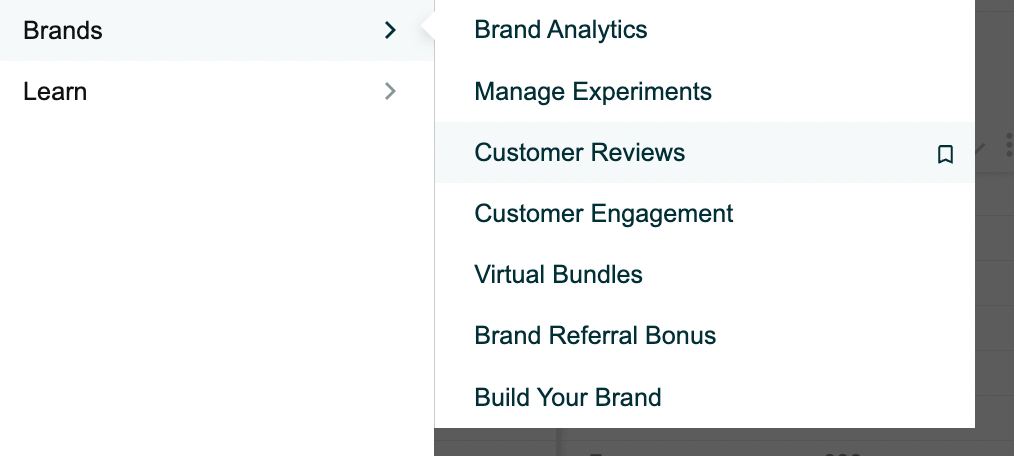 In Brand Analytics, you can view different dashboards such as Search Catalog Performance, Search Query Performance, Repeat Purchase Behavior, Demographics, Top Search Terms, Market Basket Analysis.
The Search Query Performance dashboard is great because you are able to see top queries that led customers to your brand's products.
Here are six other benefits of Amazon's Brand Registry:
1. Brand protection
If you've taken the time to apply and pay for a registered trademark, the last thing you want is for someone to mess with your brand. Thankfully, the brand registry can help with that. It is your best bet for safeguarding your products.
You'll be able to protect your intellectual property and content on Amazon, with a dedicated internal team on standby to help you with:
Reporting any marketplace violations, including product review manipulations and 'not as described' complaints from customers.

Reporting any issues with your listing, including incorrect product details and product variation information, as well as blocked listings.

Submitting or retracting IP infringement claims.

Reporting any technical issues pertaining to page loading for your product listing, or your Seller Central homepage operations.

Escalating previously submitted claims.
You'll be able to monitor all of your ongoing cases related to any of the above, and can escalate when necessary.
Want even more protection?
Transparency is an Amazon program that offers additional security for your brand (and customers) from counterfeiters.
These are the steps involved when using Transparency:
First, enroll your products in Transparency.

Next, apply Transparency codes to your products.

Then Amazon scans your products to ensure only authentic units are shipped to customers.

Finally, customers can use your Transparency code to verify the authenticity of your products no matter where they are.
Project Zero is a feature within Brand Registry that helps drive counterfeits to zero.
It works by implementing automated protections that stop counterfeit listings from being published. Amazon uses the information you provide about your brand, products, and intellectual property and implements protections using advanced machine learning.
Brands will also be able to remove counterfeit listings instantly without having to contact Amazon.
2. A+ content access
One of the best features of Amazon's Brand Registry is its "A+ Content Manager" (formerly called Enhanced Brand Content). You can access the A+ Content Manager by going to the Advertising navigation tab in Seller Central.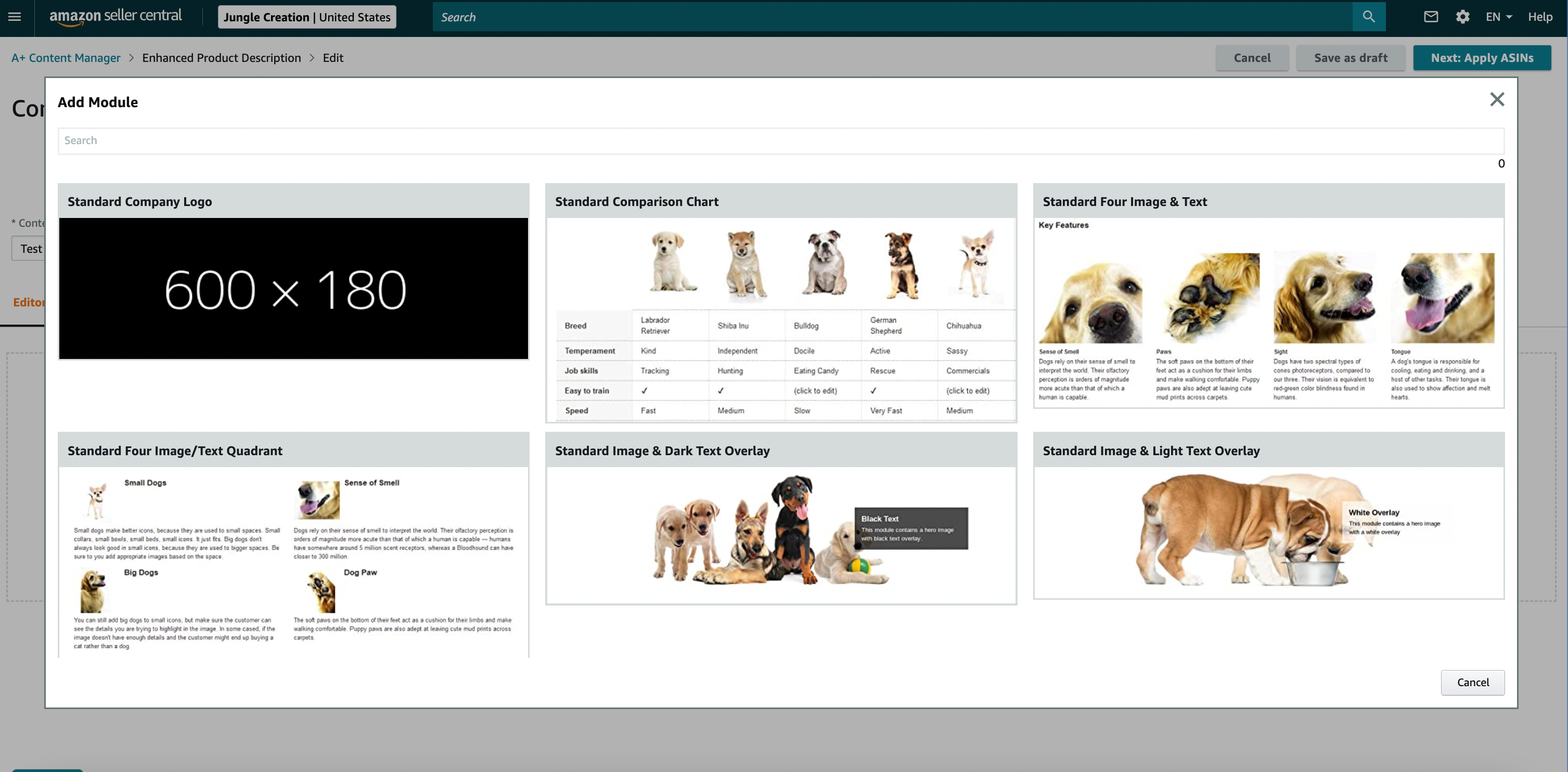 Enhancing your brand content allows you to add further text, images, infographics, and unique modules to your product listings, over and above the standard plain-text product description.
Ultimately, it gives your listing a MUCH more professional look.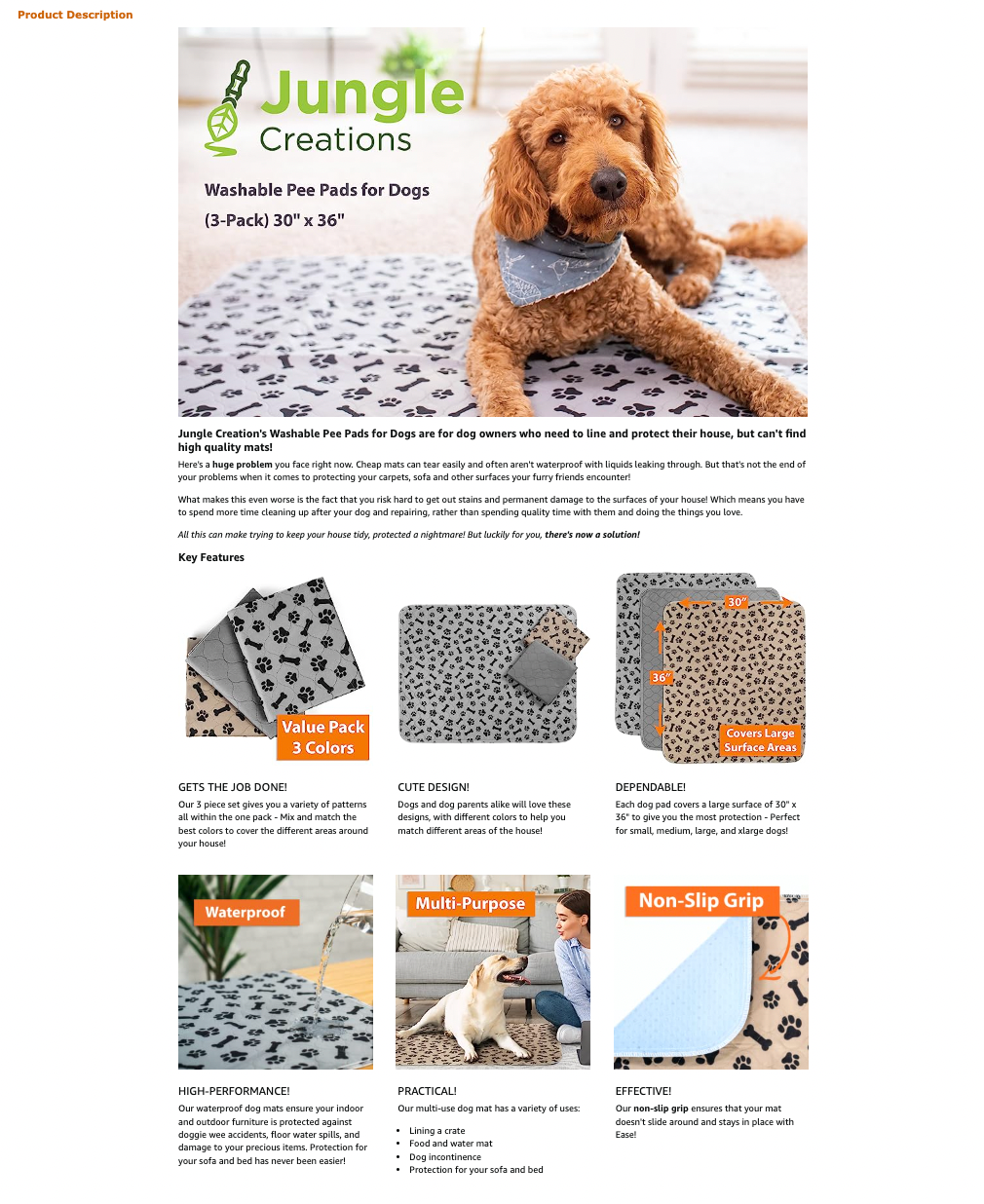 How to use A+ content
As soon as you select the ASIN for which you plan to use A+ content, it's easy to create your enhanced listing. Amazon's simple template setup allows you to select different module layouts, and media to upload.
Just make sure you're focusing on the quality of content and not the quantity. Less is more!
Lastly, you'll have to submit all enhanced content for review before it can go live
Once submitted, you can easily check the status of your A+ content submission in the A+ Content Manager, enabling you to stay on top of any requested revisions.
READ MORE | https://www.junglescout.com/blog/amazon-a-plus-content/
3. Engaged customers
Being brand-registered also means gaining access to features that will set you apart from the crowd.
Storefronts will instantly add value to your brand and legitimize your business; stores will resemble a regular ecommerce website and are often composed of one or more pages, with each page made up of a header and footer surrounded by a number of content tiles.
A big benefit to an Amazon Store is that there won't be any distractions from competitor products. And when you choose to create a store, the step-by-step process is straightforward. You won't need any special skills to get it done!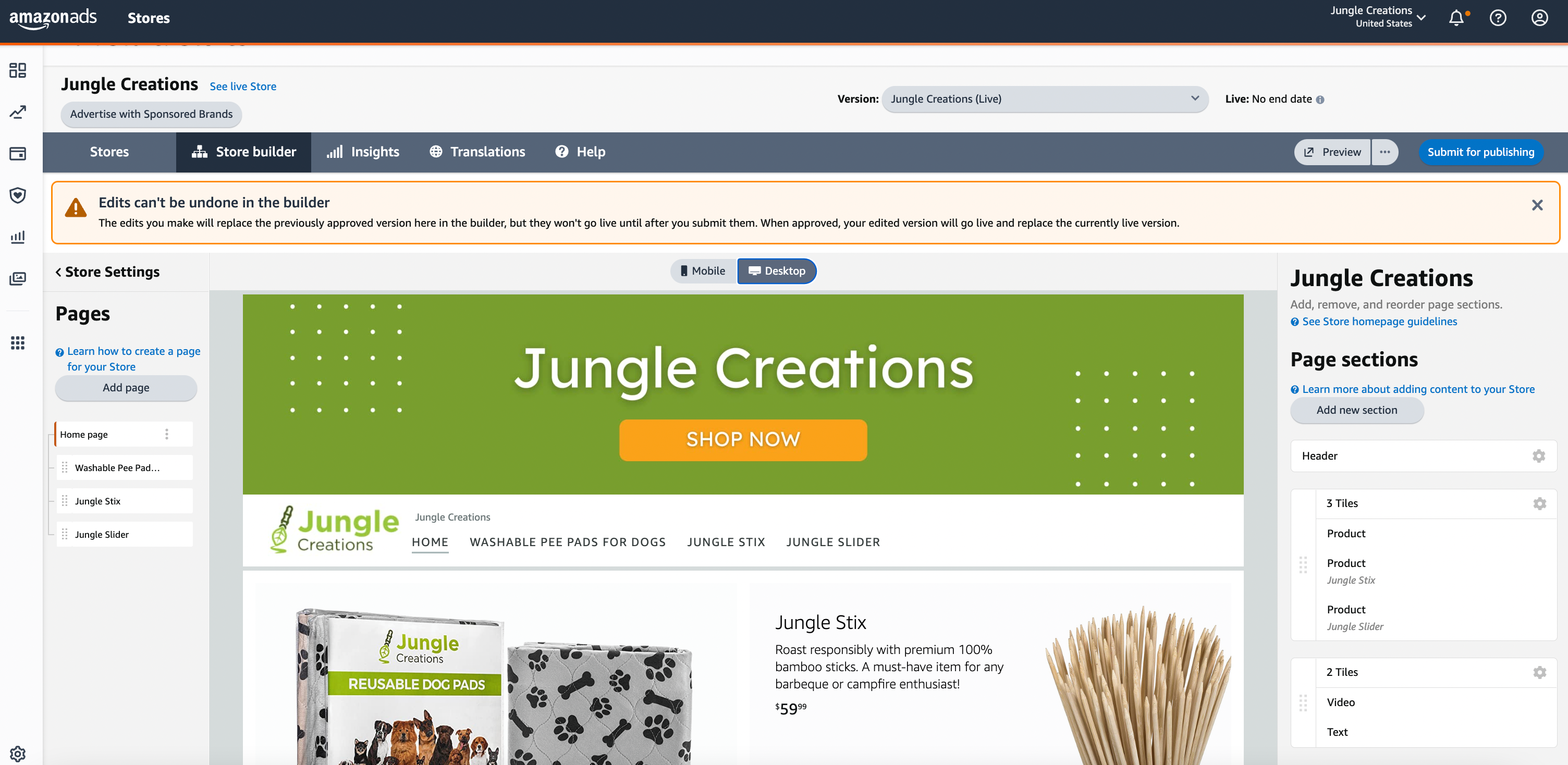 Amazon makes creating content like storefronts easy. You can just select one of the templates provided, or you can start from scratch!
If you choose to use a template, simply fill in the appropriate information and media to begin building your store.
And remember, as you build, preview both the desktop AND mobile view to ensure everything is aligned for optimal customer viewing. Don't hesitate to move the tile blocks around. Add, edit, and delete until you're satisfied.
Finally, similar to the A+ Content Manager process, you will submit your store for publishing. So, make sure you double check your spelling, punctuation, images, video, and mobile view before submitting, and be prepared to wait a few days for the approval (or their request for revisions).
4. Sponsored Brand Ads
Sponsored Brands are another way to engage with customers, and are the headline ads that appear at the top of the page in your Amazon search results.
You can utilize these ads to help drive discovery of your brand, using custom messaging to help shoppers see your brand the way you want it to be seen. Customers are already searching for your product, so what better way to draw attention to your brand!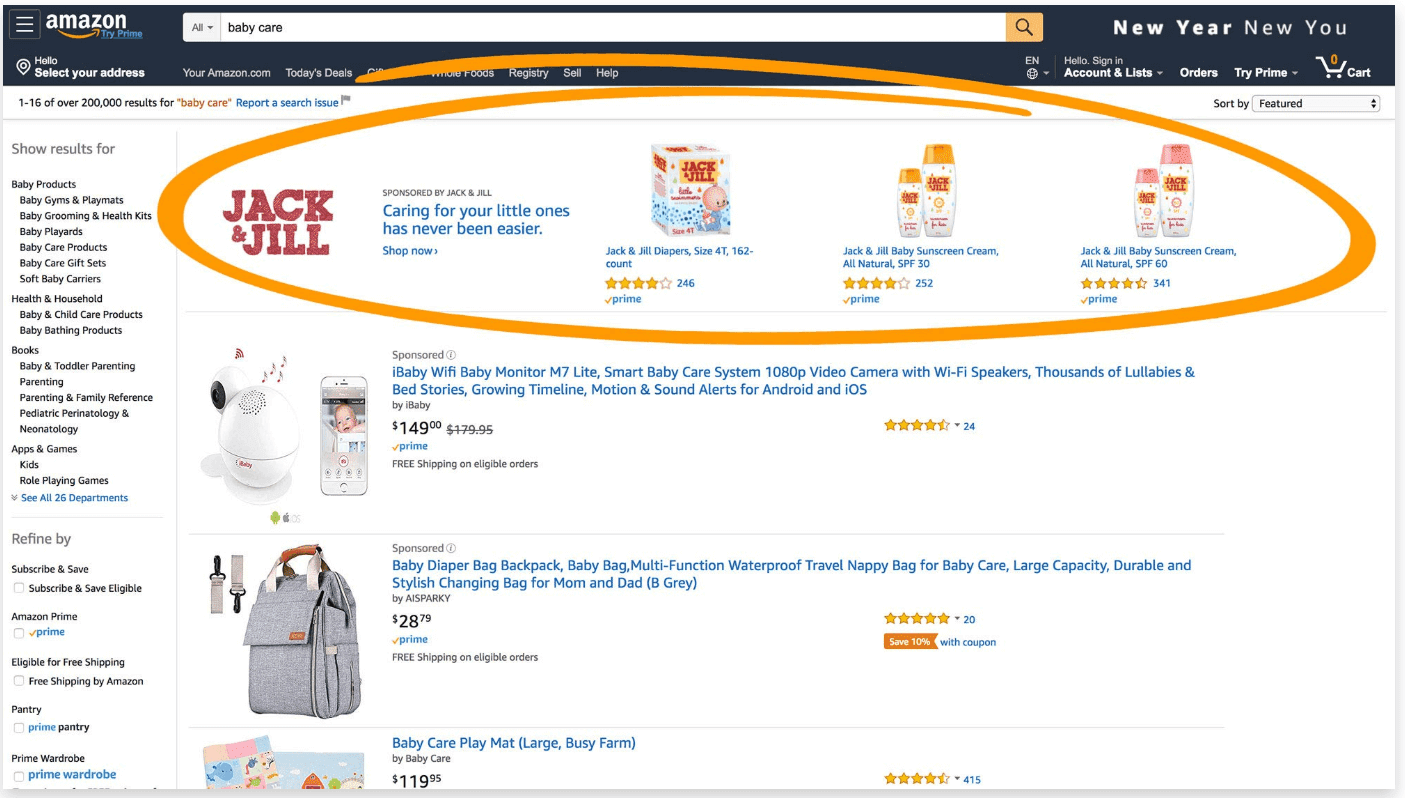 When they click on your brand name or logo, they will be taken to your storefront immediately. Or, if they click on your product, they will be taken directly to your product page.
Like normal ads, you pay per each click that Amazon shoppers make on your ads.
5. Amazon Live Creator
If you've ever wanted to engage with your customers directly, you can now add interactive, livestream video to your brand strategy using Amazon Live.
This feature of Amazon's Brand Registry allows sellers to share their brand story. This helps them reach more shoppers.
You can use the livestream video to demonstrate how your product works, or you can use it to live chat with potential customers to answer any questions.
How to set up Amazon Live Creator
First, download the Amazon Live Creator iOS

mobile app

.

Then, select the products you want to feature in your livestream.

When you're ready, go live. You can use your iPhone camera or connect to an external camera by using a video encoder.
If you want to get an idea of the content out there, you can go to amazon.com/live to sample other sellers' livestreams.
Shoppers will also be able to discover your livestreams across Amazon.com and the Amazon app — from your product listings, to your Amazon Store, to various placements where shoppers are browsing.
6. Customer insights
In order to effectively reach your customers using all of the Brand Registry benefits, you need to know who you're dealing with.
Understanding the metrics of your customer base will ultimately guide your decisions regarding if and how you'll use each of the tools and services available to you.
Brand Analytics
Brand Analytics aggregates customer search and purchase behavior data to help you improve your business operations.
You can find this feature by going back to Brand Benefits on the Brand Dashboard. Or, you can find it under Brands on the main navigation bar.
There is a wealth of information here, including:
Search Query Performance.

SQP provides visibility

into your brands search term's performance based on customers' search behaviors. You'll be able to view metrics such as search query volume, brand share, click-through rate, cart add rate, and purchase rate.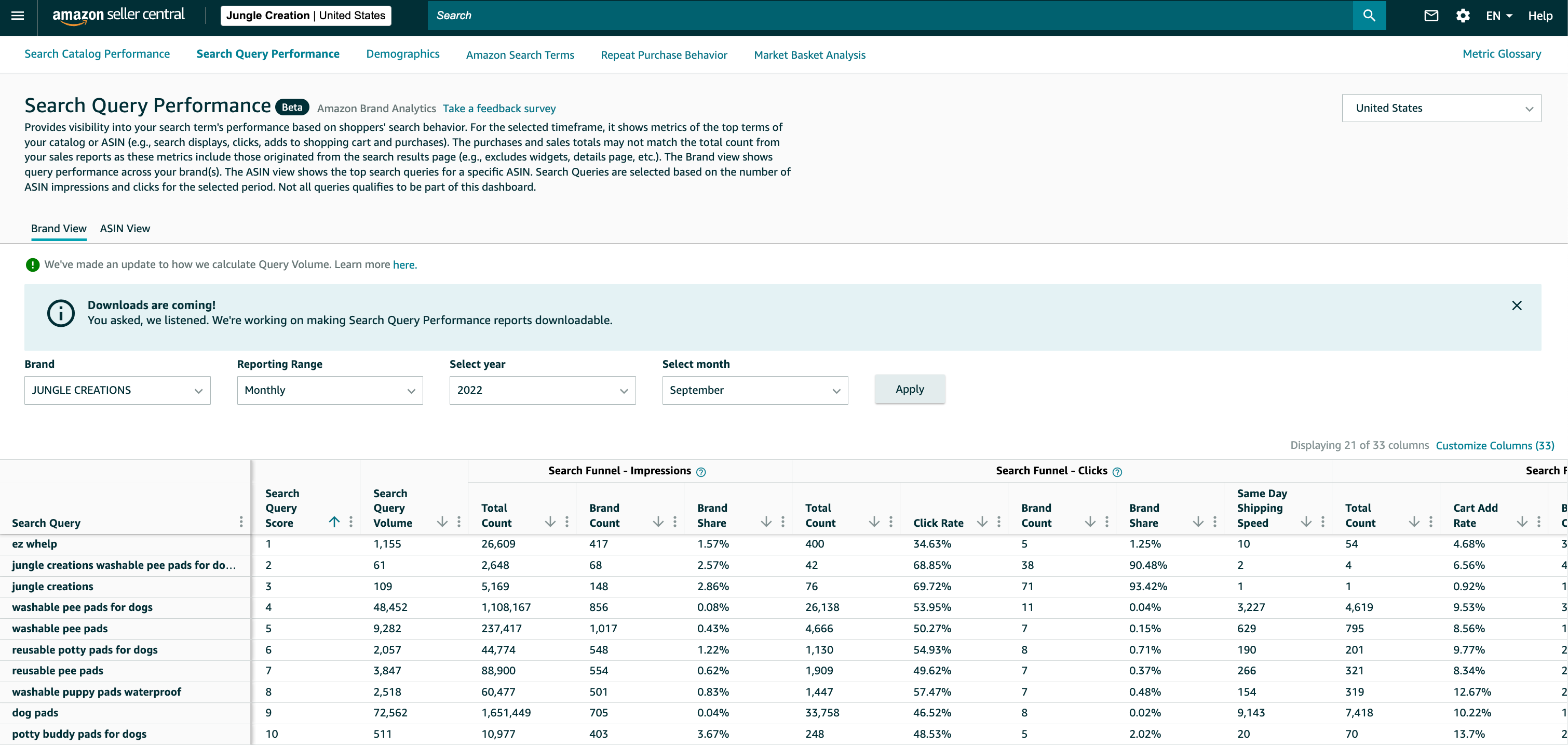 Market Basket Analysis. This invaluable insight shows which of your products customers are purchasing together. With the tool, you can discover cross-selling and bundling opportunities, or even new products to sell!
Repeat Purchase Behavior.

Use this information to better strategize and assess your marketing campaigns to drive repeat purchases and acquire new customers.

Search Catalog Performance.

See how customers interact with your brand throughout the shopping journey on Amazon. Better understand your sales funnel by accessing imporant metrics such as impressions, clicks, cart adds, and purchases.

Demographics.

In this section, charts will display customer attributes such as age, household income, level of education, gender, and marital status. You'll also be able to select reporting range dates and export to CSV.
Are your products already registered with Amazon? Have the registry's features boosted your sales? We'd love to hear about your experiences in the comments.