Finding the right product to sell on Amazon is key to finding success on the site. But even if you're selling the perfect, high-demand product, an optimized Amazon product listing is what's going to drive sales and take your business to the next level.
In a recent Jungle Scout study among more than 1,000 Amazon sellers, roughly half recognize the significance of a great listing and are focused on optimizing their product listings in 2020.
However, for many, that optimization is no easy task; whether they're experienced sellers or not, 29% said that they find creating an optimized listing challenging.
So, to help sellers understand how to build the best possible listing, we're analyzing existing Amazon products to show you what they're doing right and what they can do to improve.
Methodology
To start, we'll need product examples with decent demand that we evaluate. We're using Jungle Scout's Product Database to find products using the following criteria: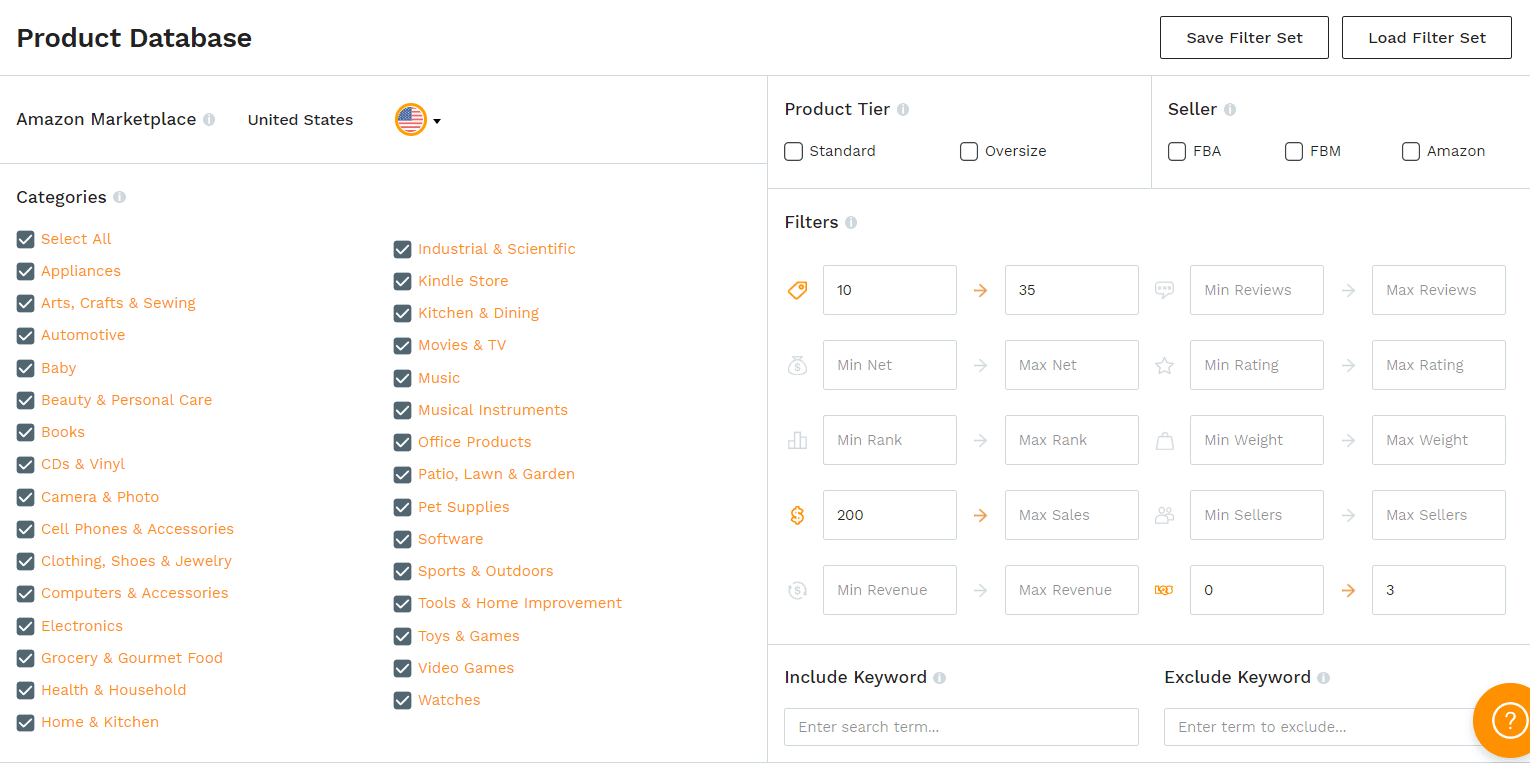 First, I chose the United States from the 'Amazon Marketplaces' dropdown. Next, for 'Categories', I checked 'Select All'.
Finally, for the filters, I opted to:
Set the 'Price' minimum to $10 and maximum to $35

Make the minimum sales 200 (I left the max filter blank)

Fix the Listing Quality Score (LQS) minimum as zero and maximum as three
These parameters help us find products in a competitive range where we know we have the opportunity to make improvements.
Once the database generated results, I randomly chose the following two items:
Let's begin by taking a look at what gets your product in front of potential buyers: your listing's title.
Writing an optimized Amazon product title
The product title is so important because its keywords tell Amazon's A9 algorithm exactly what your product is, and whether or not the item is what your buyers are looking for.
In other words, it's all about relevancy.
And though there's an ongoing debate online regarding the optimal number of keywords and characters to include in a listing's product title, Amazon allows up to 200 characters for most categories, so our recommendation is to use as much of that real estate as possible!
Let's take a look at one of the products — the Balanced Body ankle cuff — we found in Jungle Scout's Product Database to determine the effectiveness of its title.
The ankle cuff has an LQS – a real-time, AI-driven rating of a product listing — of 1 out of 10 which, to be clear, is the lowest score a listing can receive. And given the product title of this item alone, an LQS of '1' is understandable.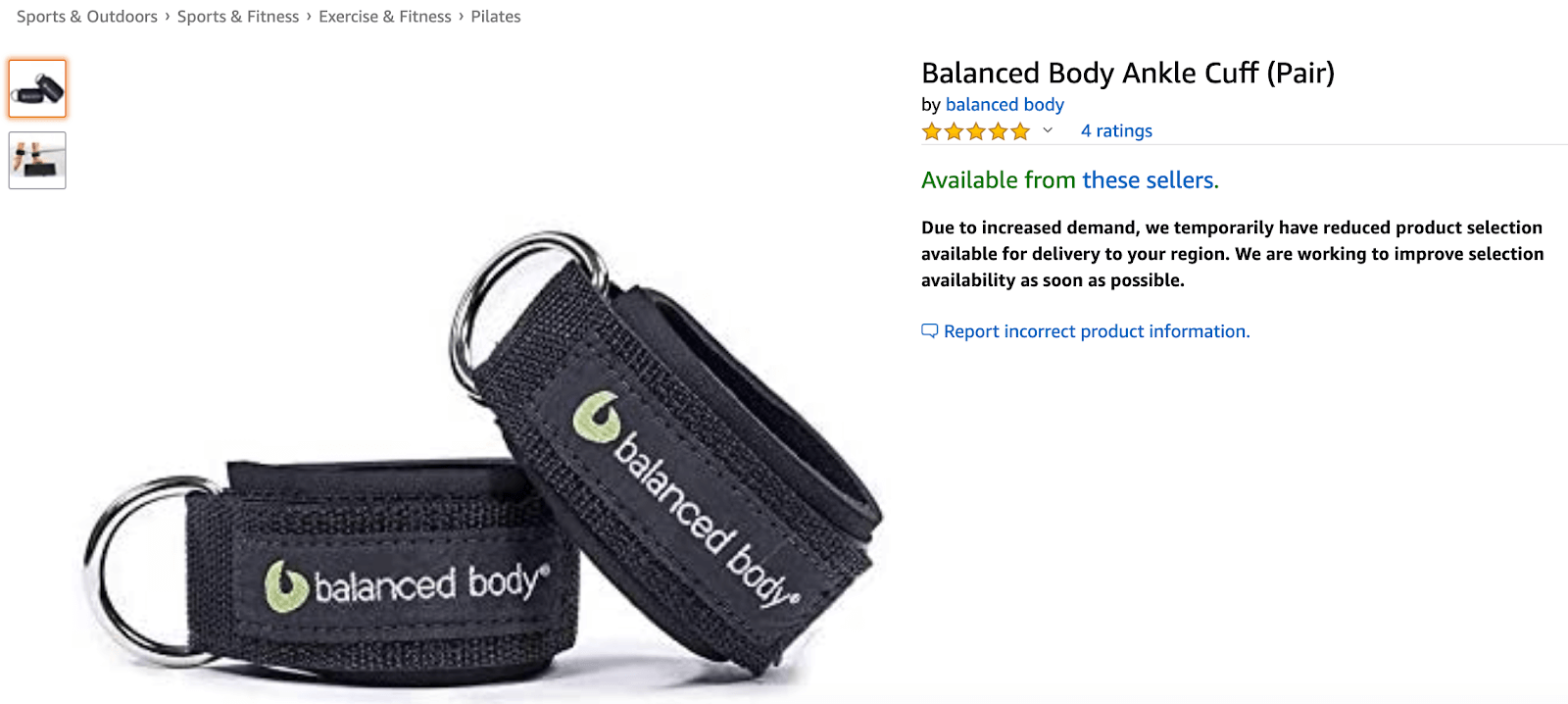 The five words in the title are probably enough to tell you that whoever put this listing together was eager to move on to other tasks.
Essentially, the brand selling the cuffs — Balanced Body — is tasking the customer with trying to figure out what the product is and if it's what they were looking for.
And with the number of competing ankle cuffs on Amazon, shoppers can easily move on to a listing that has a more descriptive title.
Thankfully, optimizing your product title is fairly easy
For example, Balanced Body could mention that the cuffs are pieces of exercise equipment and discuss some of the product's benefits, such as:
Increased efficiency in calf, leg, ab, glute exercises

Its suitability for both men and women

Its utility for weight lifters, high performance athletes, runners, and more
They could also address product features. Simple elements like the material, the color, the metal rings, or the fact that it is adjustable could attract buyers.
Even ambiguous terms like "premium quality," and "durable" could add value and sales sizzle to help convince a visitor to click through. (Just note that these better be accurate terms, as your customers will be sure to note any quality discrepancies in their reviews!)
A good product title:
This may be a similar product, but its title couldn't be more different. Unlike Balanced Body's, this is a great product title.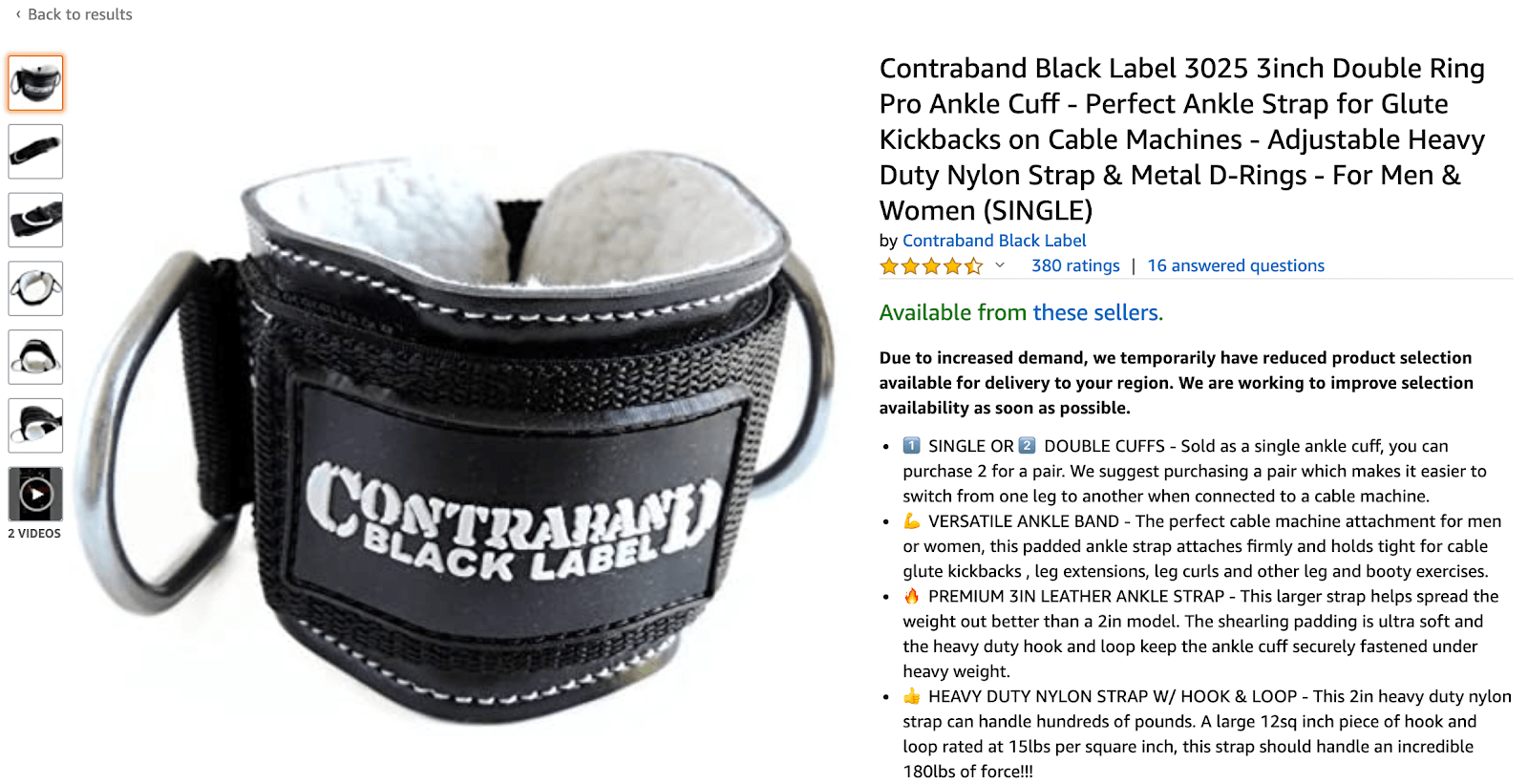 Immediately I noticed that the main keywords are right at the start of the title, after the item's brand name.
And the seller has used virtually all available characters (199 out of 200) while addressing its main purpose (glute kickback exercises), different use cases (cable machines, for both men and women), benefits (heavy-duty and adjustable ), and product specifics (a single cuff, instead of a pair).
One thing that could possibly be improved is the repetitive use of "ankle" and "strap.
Amazon has stated that you only need to mention a keyword once in a listing, and additional uses of the keyword don't increase the value placed on the keyword. Moreover, as they note in their Terms of Service, keywords are matched to customer search queries using full or partial keyword overlap.
The right keywords (and how to find them) to make your listing rank
When it comes to keywords for our Amazon product listing, we need to think about their relevance and their cost.
With respect to relevance, we want the keywords in our titles match the words shoppers use when searching for our type of product. This enables us to build a listing indexed for the keywords people use the most.
As for cost, we want to keep that as low as possible while still ranking for relevant keywords. This will be very important when we start running our pay-per-click (PPC) advertising campaigns.
How to find good keywords
The best way to find the right keywords for your product listing is by using a tool like Jungle Scout's Keyword Scout.
With Keyword Scout, we can either search for keywords using our product type, or we can search our biggest competitors' ASINs (Amazon Standardized Identification Number) to see which keywords they're using.
Not only will Keyword Scout show us which keywords have the highest search volume, and are ranking well for the product, it will also assign a relevancy score and estimated advertising costs to each keyword.
Once we've determined which keywords have the highest search volume, at a price we can afford advertising-wise, then we can start to build our Amazon product listing.
How to build a product listing that converts
Like Keyword Scout, Jungle Scout's Listing Builder makes life as an Amazon seller easier, helping to create strong product pages that are more likely to convert.
Taking the keywords we discovered during the keyword-research phase, all we need to do is plug them into the corresponding fields in Listing Builder.
Once we're done, Listing Builder immediately grades our title (plus images, and product description, and more) and lets us know how we're doing.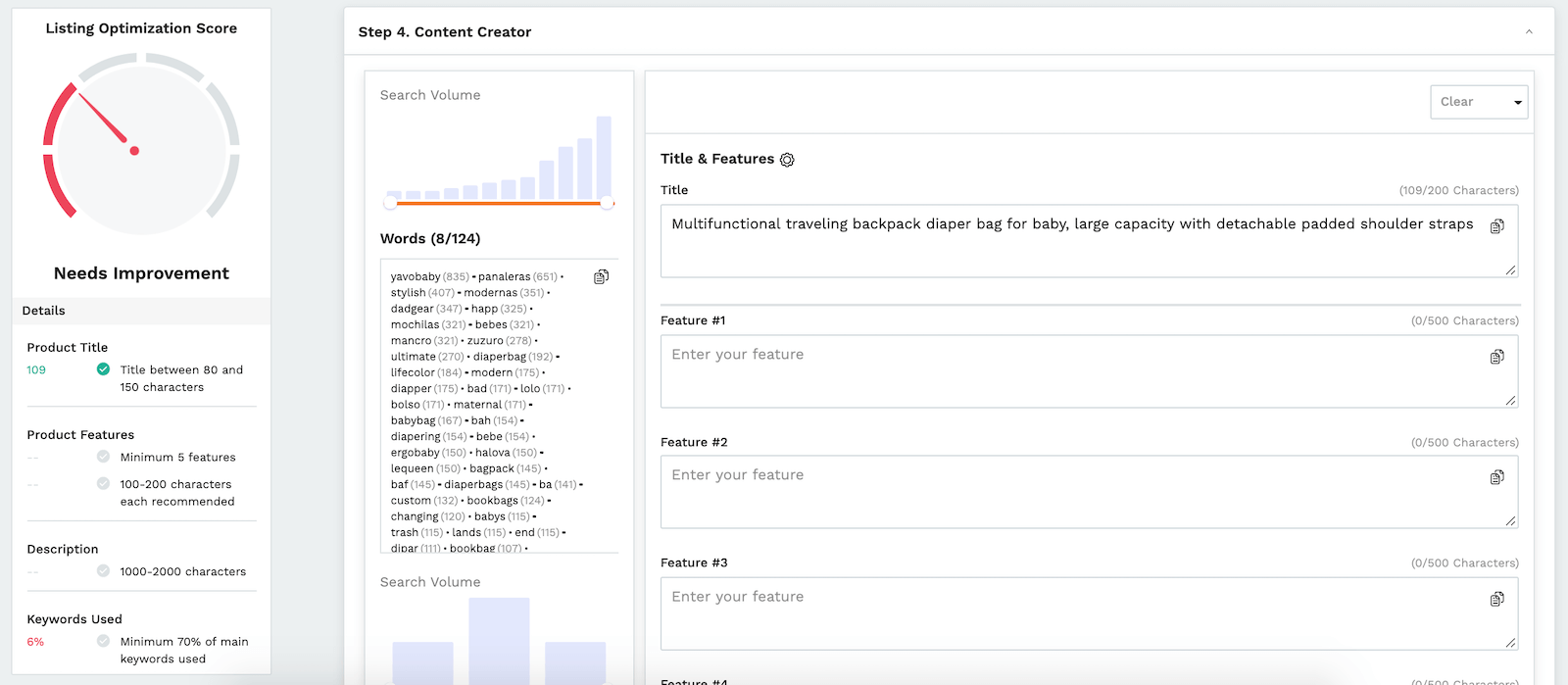 The higher the score, the better the listing. And if we get a low score (like the one in the image above), we can change and rearrange our keywords until we get the high score we want.
Listing Builder will grade our edits in real-time, making it simple to figure out what's working and what's not.
Plus, if our Jungle Scout account is synced to our Amazon Seller Central account, moving new product listings to Amazon happens with the click of a button (it works for existing product listings too!).
Tips for writing effective Amazon product listing titles:
Prioritize your main keywords at the front of your product title and address the main product benefits and features in a concise manner.

If there are multiple uses or customer niches for your product and they can be included in your product title — add them. That will increase the likelihood of your product appearing in customer search queries.

Use Keyword Scout to find relevant keywords for your product. You can look for keywords based on the type of product you're selling, or you can look for the keywords your competitor uses with a reverse-ASIN lookup.

After you have chosen the keywords for your title, you can use

Jungle Scout's Listing Builder

to figure out the best way to use those keywords.
Selecting the right product images for your Amazon listing:
Whereas your product title gets your item in front of potential customers, it's your product photography — specifically, your main image — that will get those shoppers to click through Amazon's search results to your actual listing.
Image requirements
Along with a number of other requirements, Amazon stipulates that main product images fill at least 85% of the picture.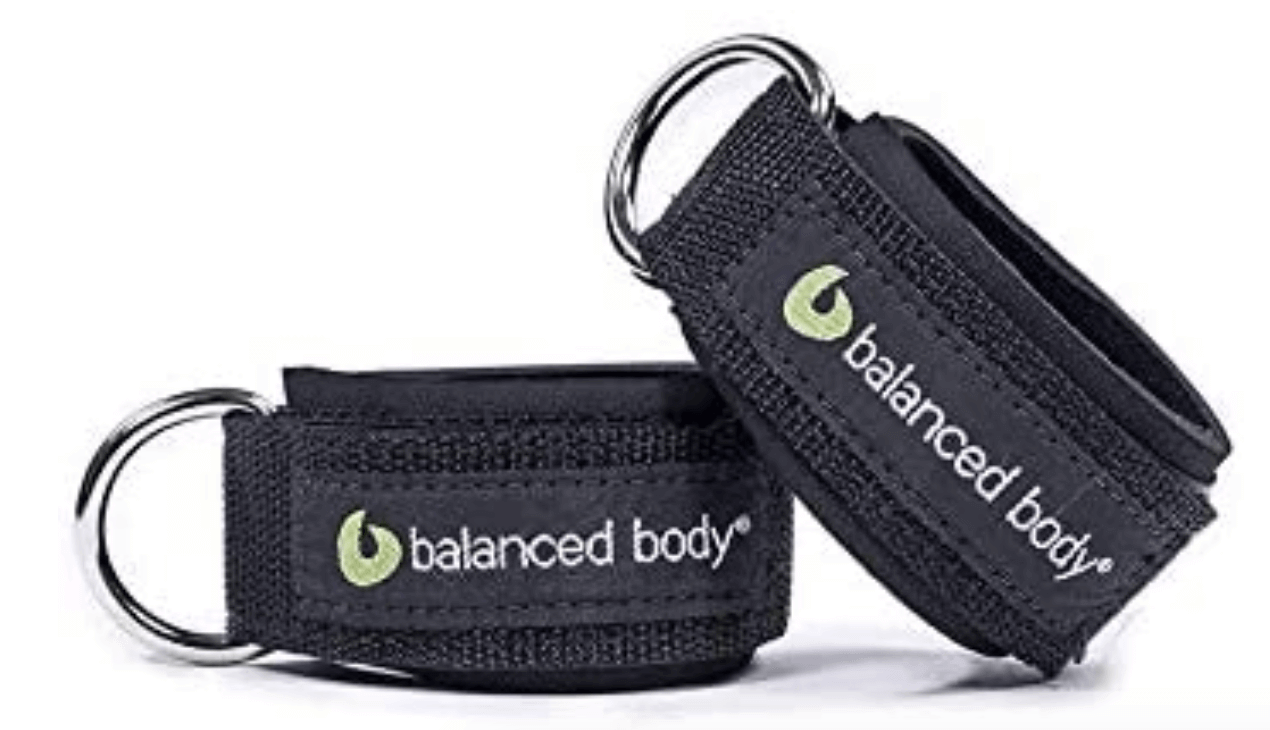 And though it's not short by a significant amount, Balanced Body's main image violates this policy by failing to fill the requisite 85% of the photograph with their product.
But that's not the only image requirement they've ignored. Its image quality is also lower than the necessary 1000 pixels, which means customers can't enlarge the image with hover-to-zoom.
To ensure our images are sized correctly, we need to check their 'pixel dimensions' (image editing platforms usually offer this function) before publishing our listing.
If the dimensions don't match Amazon's, an image editor should allow us to make them bigger or smaller as needed.
In Balanced Body's second image, Amazon may consider the yoga block the model is standing on to be "gratuitous or confusing." That is a violation of their image requirements as well.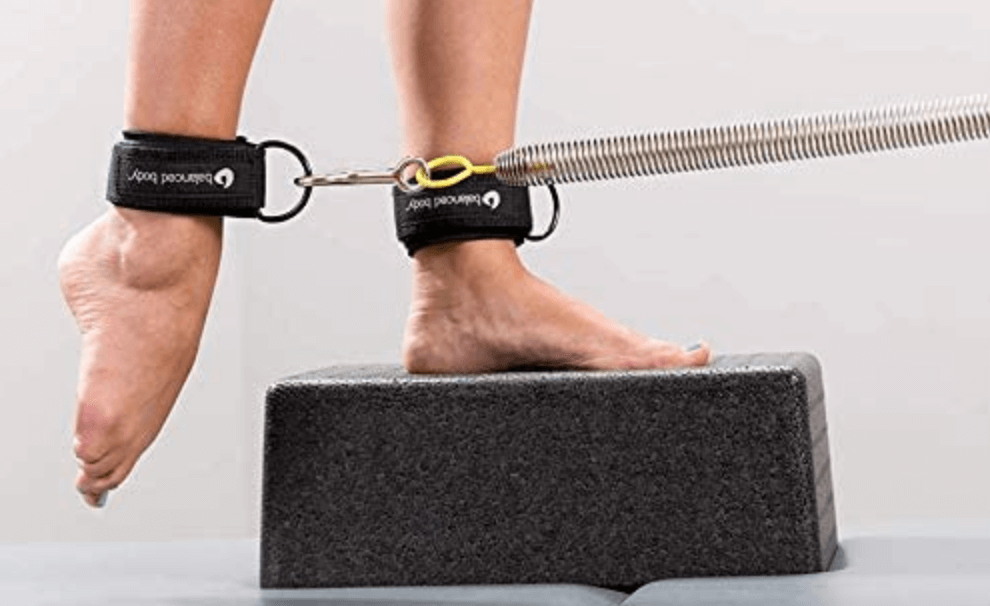 Lastly, though Amazon allows up to six images (including video demonstrations), there are only two images of the ankle cuffs on the listing.
Instead, Balanced Body could take a close-up of the actual product, to give the potential customer a better idea of how it works, the type of material used, and the craftsmanship of the cuffs.
It would also be helpful to show potential buyers what it looks like from different angles. Because shoppers can't determine any of this information from the two pictures on the listing, it's extremely likely that they'll move on to a competitor with more descriptive photos.
Good product images
The sellers of brand Neater Feeder have done a much better job than Balanced Body when it comes to showcasing their product using imagery.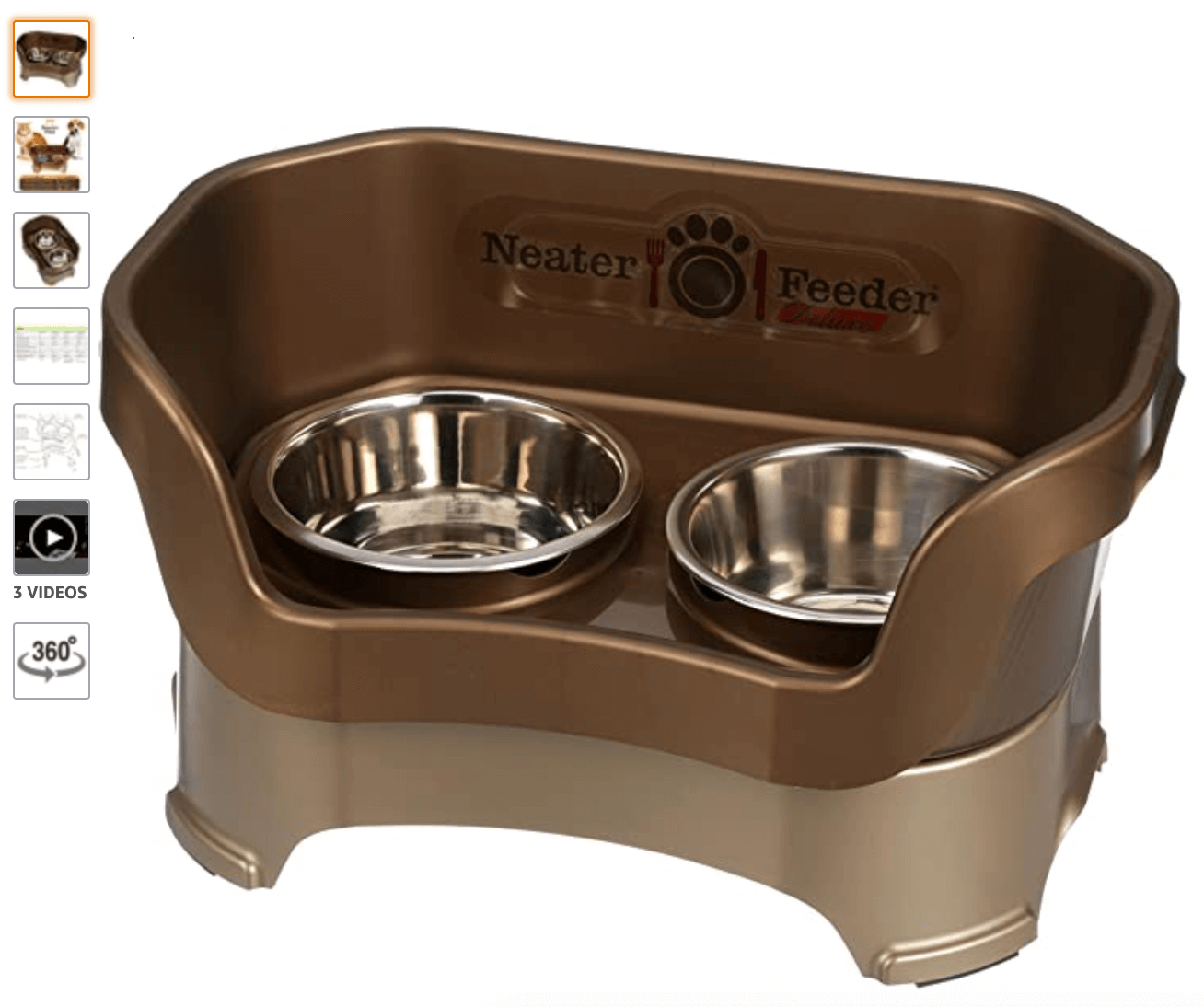 First of all, the size of their images is in line with Amazon's TOS for the most part; hover-to-zoom works for all but one of their static images.
Next, they've taken full advantage of the number of photos allowed per listing. They have six visuals; seven including their main image.
They've also added a video demonstration of their feed station, as well as a 360-degree view of the bowls, and infographics explaining bowl dimensions and capacities.
They even inserted a graph to ensure customers choose the right size for their pet(s).

In other words, they've done a lot right.
However, there is room for improvement:
They could run some split tests on their images — comparing the impact of one variable on their customers to a similar, yet different, secondary variable — to see which color generates the most clicks (and sessions) as the main feature image.

Split testing

would give these sellers a definitive answer with respect to which color has the highest conversion rate.

One image stands out as being particularly helpful: the sizing graph (an explanatory graphic could increase the conversion rate by almost 20%).

If you consider what one of the main buyer objections would be for a product like this feeder station, it likely relates to its sizing.So, while Neater Feeder includes a graph to help consumers decide which station-size is right for their pet, they've positioned the key graphic in position #4. Placing this graphic higher up so more people see it could increase conversions and decrease complaints. To find out for sure if the position of the image is important, though, they would have to split test it.
In addition, there are no lifestyle photos.

The video does show a dog eating out of the bowls at the end, but ideally one of their static images would show that as well (not every potential customer will take the time to watch a video).
Lastly, their image of the different parts of their feeder station is blurry and smaller than 1000 pixels (making the hover-to-zoom function unusable).
And though neither the ankle cuffs nor the feeding station offer a money-back guarantee, if your product does it's important that you don't just include it in your listing's product description.
A simple badge or stamp visually conveying your guarantee can help tremendously.
This is an example of a product guarantee badge included as a product image for an Oster blender: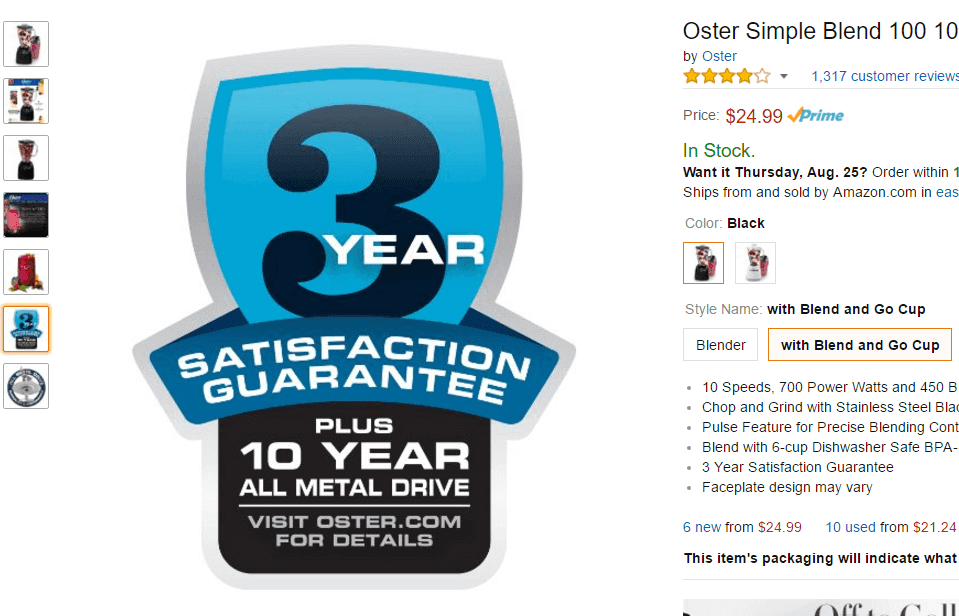 Amazon product photography tips for your listing:
Amazon allows you to upload seven images (six plus your main photo); we strongly recommend using all seven slots. Even if you have a simple product, show the product at different angles, include packaging, close-ups,

lifestyle shots

, explanatory graphics, etc..

Make sure your image is at least 1000 pixels on the longest side, as that's what enables the hover-to-zoom function. It's an extremely helpful feature that allows customers to get a better sense of your product quality. And this can

increase your conversions

.

Use images to help explain your product to those who won't take the time to read your product description. Think of your customers' biggest objections and/or questions, and

address them in a graphic

. Even if your graphic is just a money-back guarantee badge, that can give potential shoppers the assurance they're looking for.
Getting positive Amazon product reviews
After optimizing your title and images, you'll need to focus on getting great Amazon product reviews. And because positive feedback from previous customers helps new shoppers understand the value of your product, getting good ratings early on is key.
Here are a few things to help you get those all-important reviews:
Make a good product!

This one might seem like a no-brainer, but if you

create a quality product

that fixes the flaws and pain points of your competitors' products, you'll receive fewer negative reviews.

Let Amazon take the wheel.

Amazon sends a follow-up email requesting a review after the sale is made. And if that doesn't work…

Hit the 'Request a Review' button

. Amazon allows you to send a one-time

request for a review

straight from your 'Order' page. And if sending requests one at a time is too tedious, you can use

Jungle Scout's Extension

to send bulk review requests.

Follow up with Jungle Scout Launch

. Finally, you can

send exactly one email

to your customers requesting a review (this is in addition to the requests sent by Amazon and using the 'Request a review' button), according to Amazon's Terms of Service. Careful though. Send all three requests and you may cause email fatigue.
Let's take a look at the ankle cuff reviews:

The five-star reviews the cuffs have received are definitely a good start. But, two are old, from 2014 and 2015. And the most recent, from 2019, is a two-word review.
To generate more reviews, Balanced Body could benefit from running some promotional campaigns. This would also improve their Best Seller Rank (BSR), strengthen their social proof, and may even increase their organic sales.
Seller feedback vs. product reviews
Just to clarify, product reviews and seller feedback are different, serving very different purposes.

And, most importantly, since Fulfillment by Amazon (FBA) sellers don't pick, pack, or ship their own products (and unlike product reviews), any negative feedback they might receive would likely be Amazon's fault.

In that case, when feedback is given for something beyond our control as sellers, we can open a ticket with Amazon to have it removed.
Take these tips and run with them!
Listings will make us or break us as Amazon sellers, which means investing the time to make it the best it can be is extremely important.
So, now that you know what to do to optimize your listings, take a look around the Amazon landscape and dissect the listings of top sellers. Watch for emerging trends and patterns, and make sure you're employing best practices for our product pages.
And if you'd like to learn more about keyword research and automating your listing optimization, check out Jungle Scout: