FREE AMAZON FBA CALCULATOR
Amazon FBA Calculator: Seller Fees, Revenue & Profit
37.6% of first-time Amazon sellers lose money because they don't know their true profits.
Use the free Amazon FBA Calculator to understand your costs (FBA fees, upfront costs, marketing costs, etc.) prior to launching a product so you know your realistic revenue & profit.
Successful Amazon sellers always determine a potential product's true profitability.
Do you know your true profits?
If you are selling physical products on Amazon FBA, one of the most important business admin tasks to get right is to figure out your profitability.
This is really important both before you launch a product on Amazon and after. During the product research phase, you will need to do some research and calculations to estimate a product's potential before you launch, taking into account initial investment costs, FBA costs, and estimated sales.
Then, once you have products out there in the wild, you need to keep on top of your fees and outgoings to make sure you are running your business like a well-oiled machine.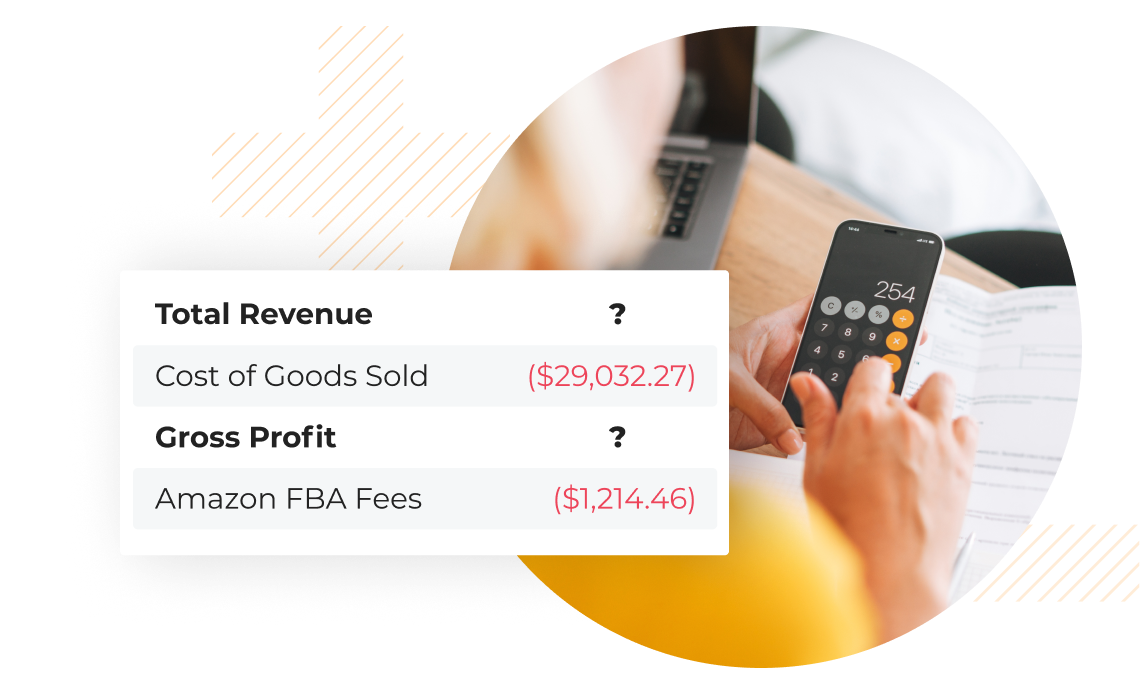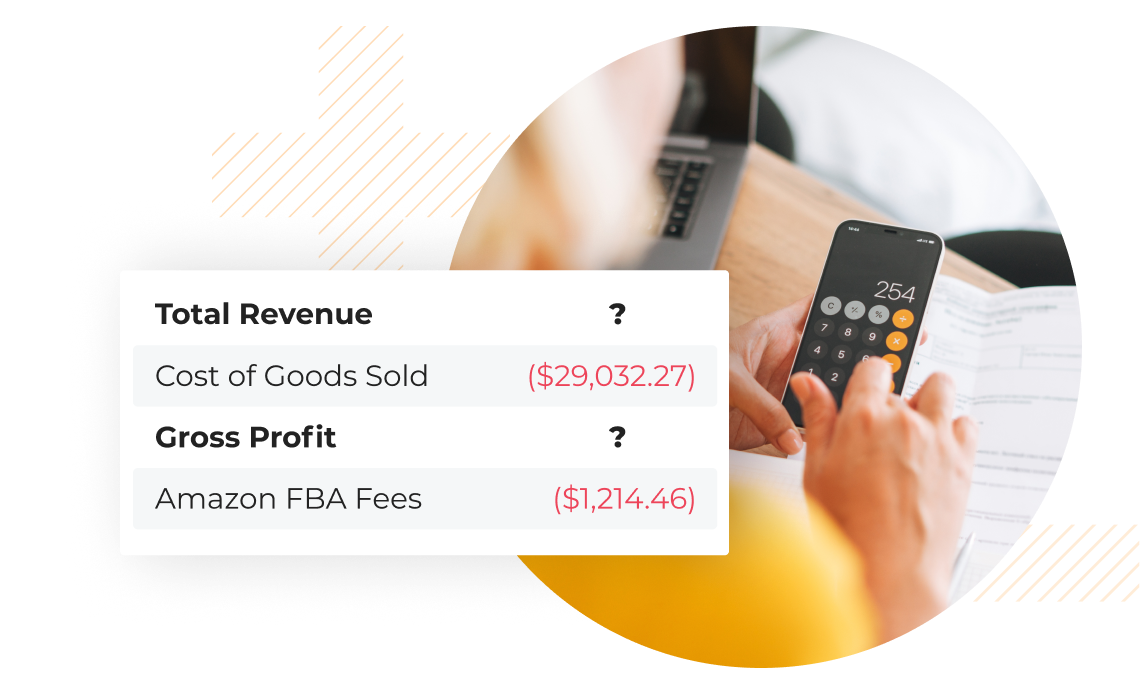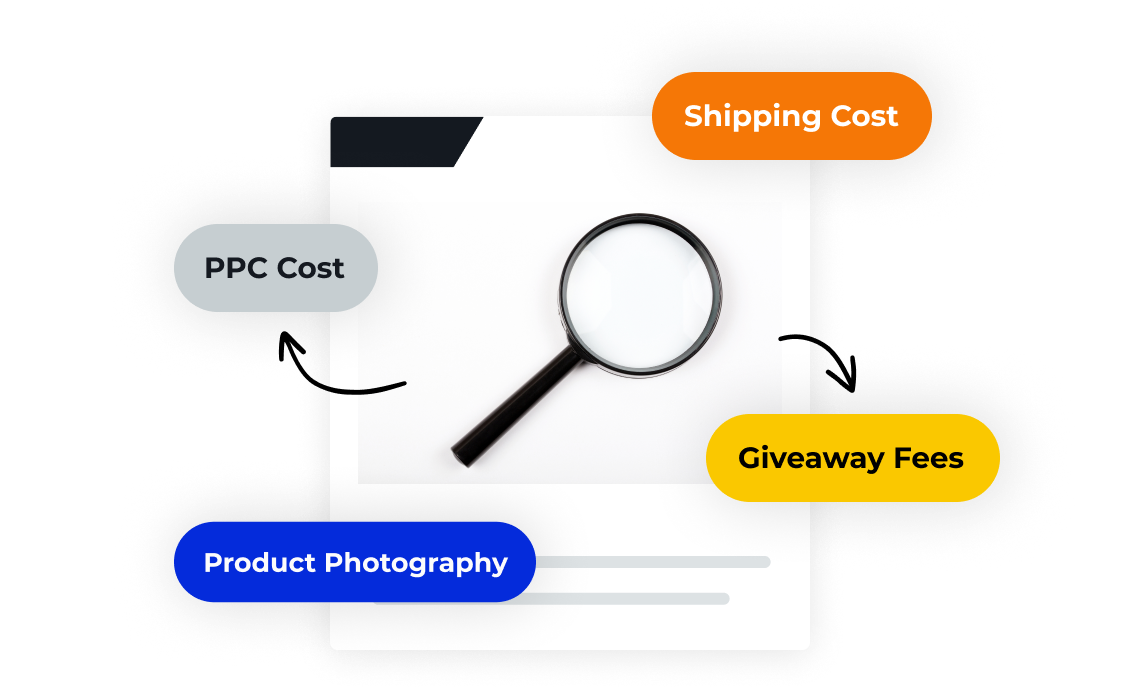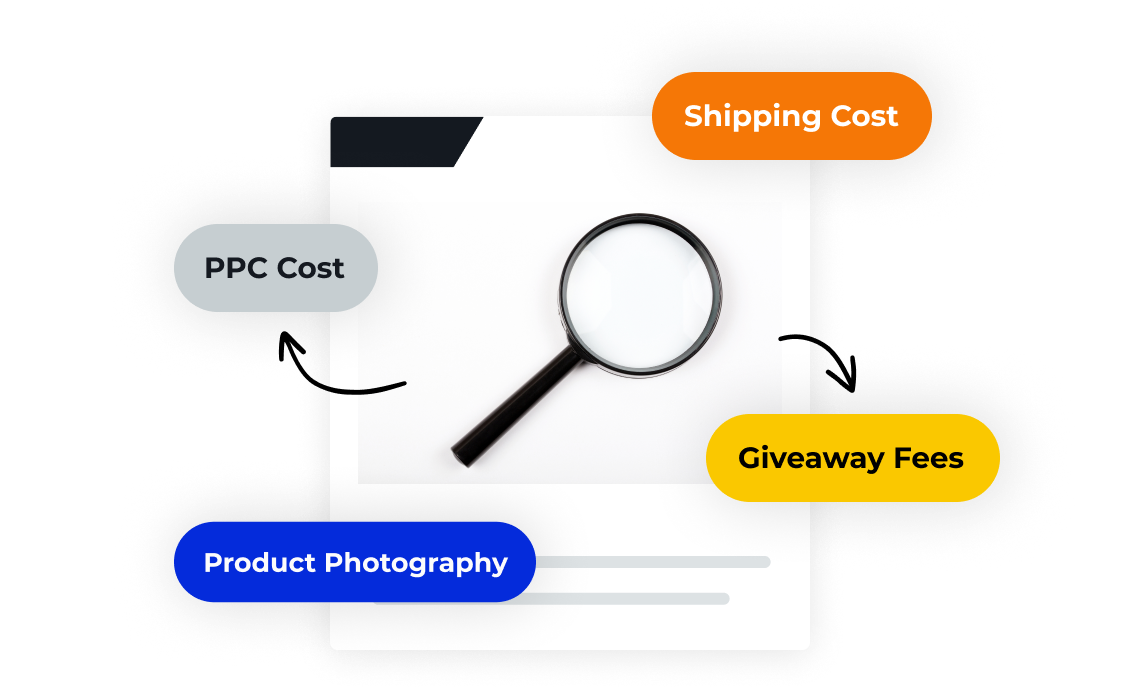 Understanding Your Costs
This is placeholder content for this CTA.First things first, you need to understand your costs, prior to deciding which product to launch and throughout that product's lifecycle.
You can break down your costs into three key categories:
Upfront costs: samples, cost of goods, shipping, and photography
Variable costs: FBA fees, storage fees, and returns
Marketing costs: promotions and pay-per-click
What is Amazon FBA?
Fulfillment By Amazon – a service that allows Amazon sellers to send inventory to an Amazon fulfillment center and let them handle the process of packing, picking, shipping, and customer service for a fee.
What's an FBA fee?
FBA fees are the costs associated with selling on Amazon. Usually, it's 15% of the item's price plus $3.00 to handle and ship the product. Using Amazon's service comes with a small cost, but considering everything you get using Amazon, it's a small price to pay.
What other costs are there to sell on Amazon?
Sometimes, there are other small costs that go unnoticed within each category. Some of these costs fluctuate, while others remain constant. Think of returns, disposal costs, shipping items back to you, and write-offs. There are also business costs, like insurance, payroll, taxes, and travel.
Ready to get started?
Use the Amazon FBA Profit Calculator to understand your costs prior to launching a product so you know your realistic revenue & profit.