Find the keywords that count

Instantly generate thousands of high-converting, top ranking keywords to get your product noticed on Amazon.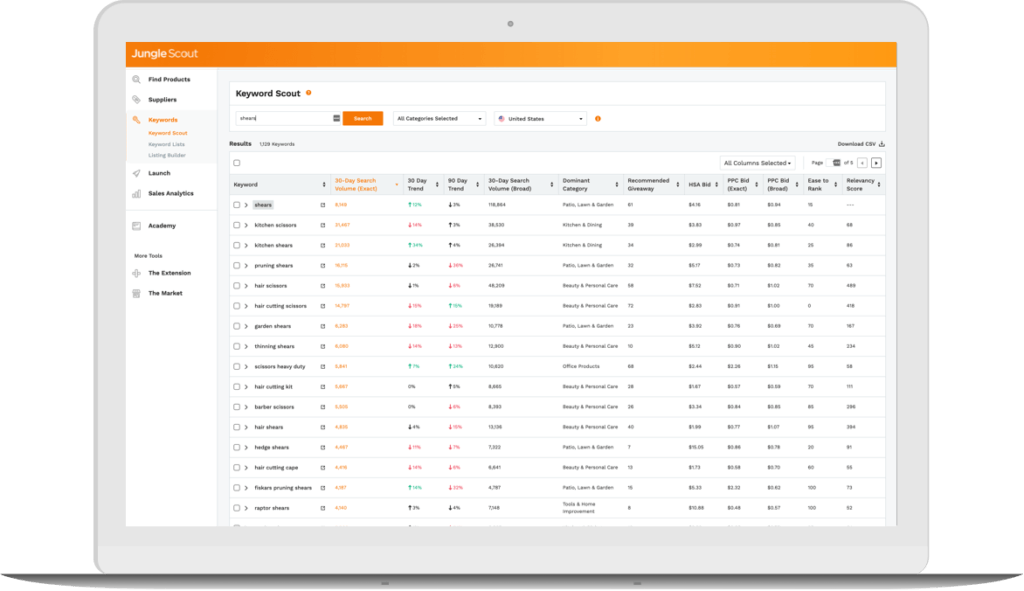 What is Keyword Scout
Keyword Scout is the most accurate and comprehensive Amazon keyword research tool on the market. Easily find high-quality keywords, keyword search volume and recommended PPC bids.
Discover high-quality keywords
Keyword Scout pulls in millions of data points to show you what Amazon customers are really searching for. Not only can you find exact or broad keyword search volumes, you can also search by ASIN to explore which keywords a specific product ranks for, find competing products, and see PPC costs and impression rates in real time.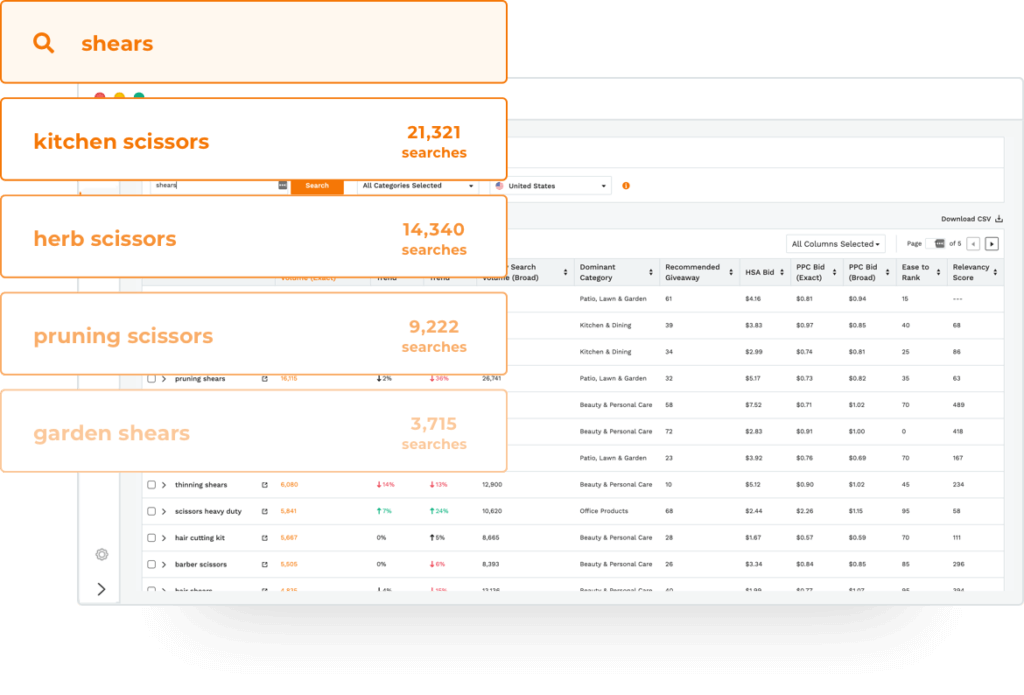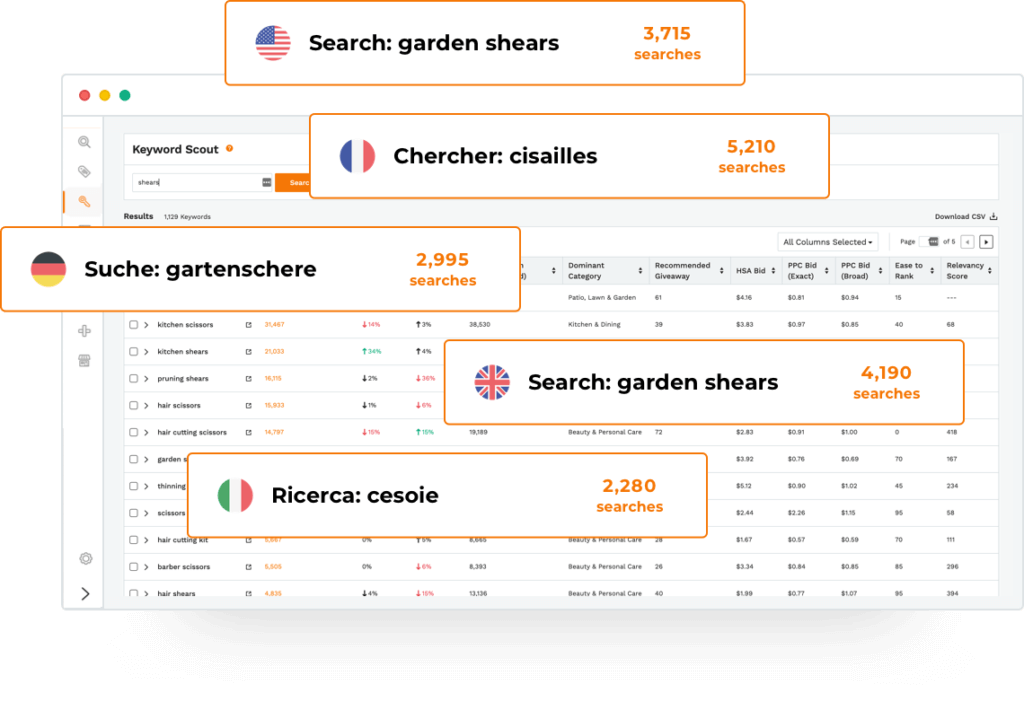 Now Available for Canada & Mexico
Research global marketplaces
Customers around the world search for products in different languages and using different localized terminology. Keyword Scout has the most comprehensive data specific to the U.S., EU marketplaces (including the UK, France, Germany, Italy, and Spain), Canada and Mexico, so you can target your efforts toward certain regional markets.
New
View historical search volume
Keyword Scout lets you analyze how keywords have performed up to two years in the past and provides monthly and quarterly trend data. Use this data to generate a full picture of a product's seasonality and popularity over time, adjust PPC campaigns, and optimize listings accordingly.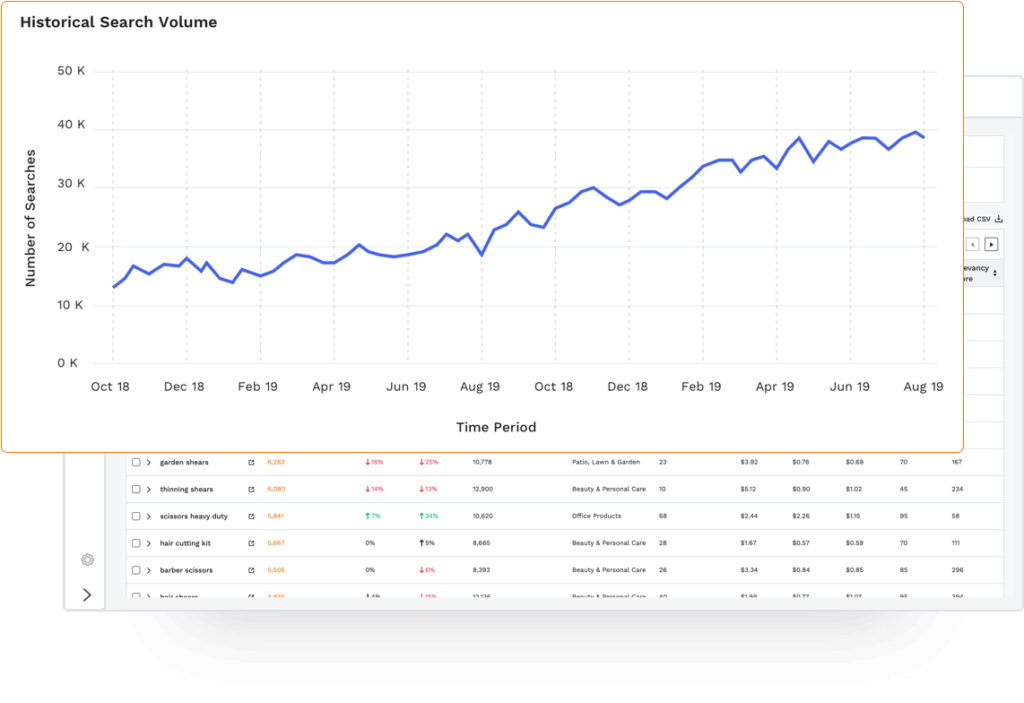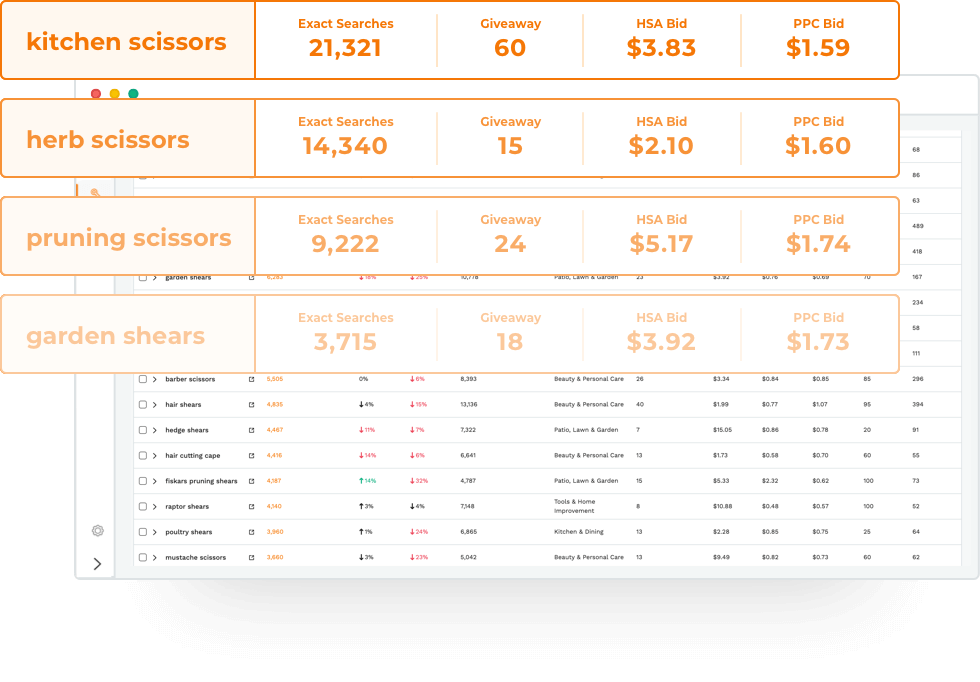 Gather competitive intelligence
Understand how your products and listings stack up against the competition and leverage those insights to increase your own product sales and revenue. Use Keyword Scout to uncover competitive keyword data such as ad rank tracking, search volume trends, relevancy scores, and PPC costs.
Build better listings
Craft the most effective product listing by implementing the top keywords found during your research, and use Jungle Scout's Listing Builder to create a successful SEO strategy and improve your ranking in Amazon's search results.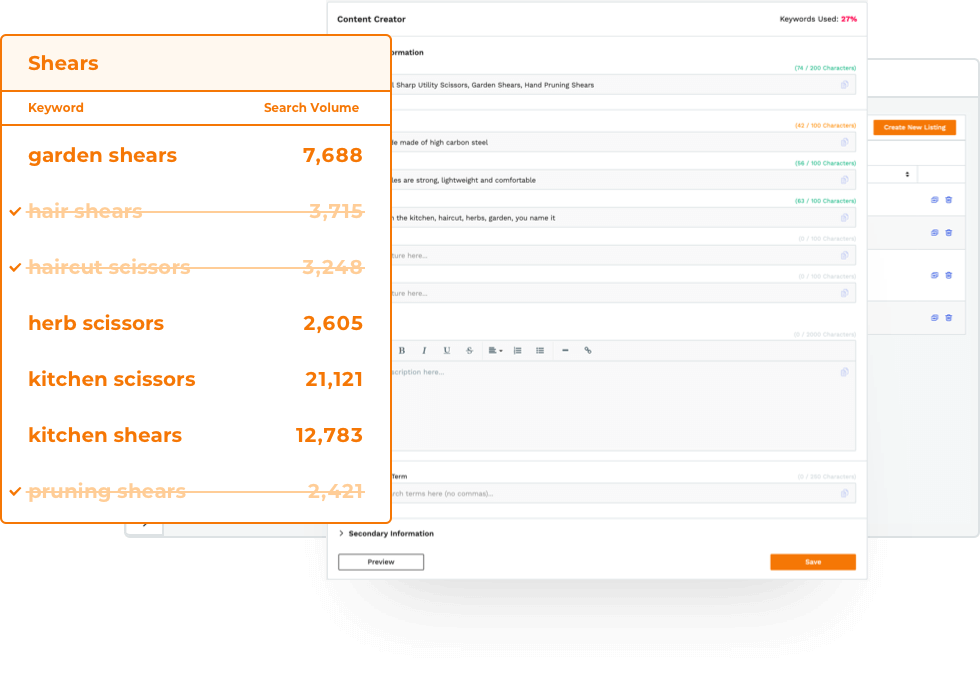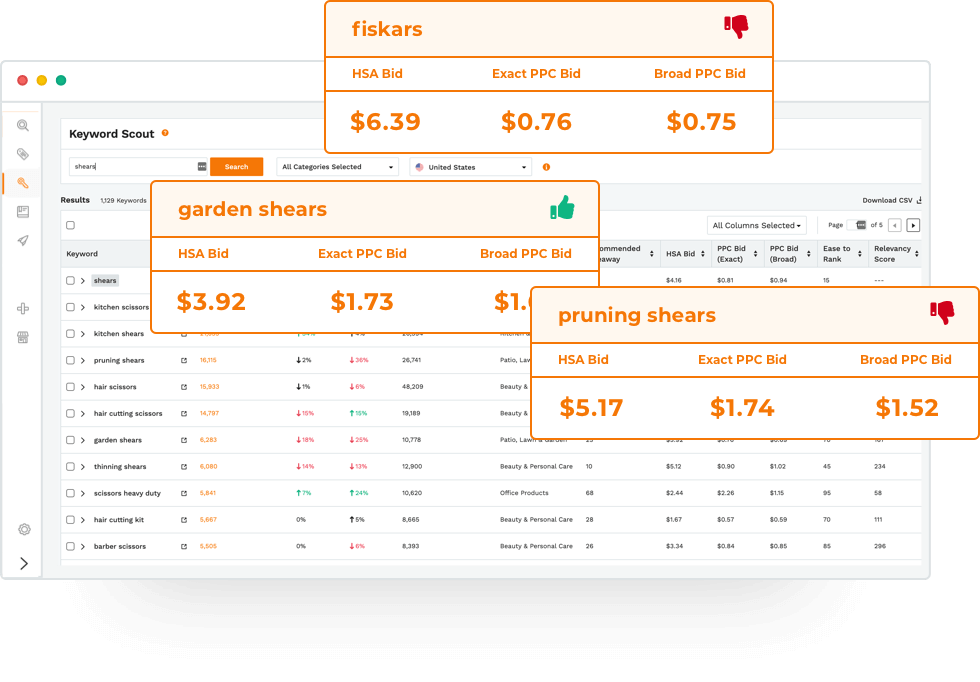 Save on your PPC campaigns
Take the guesswork out of creating Amazon PPC campaigns. Keyword Scout shows you the cost-per-click for each keyword it generates for exact, broad, and headline search ads to help you save money on competitive keywords and improve your campaigns.
New
Track product ranking by keyword
Maintain a competitive edge by monitoring how your listings are performing in rankings over time. Assign keywords to an ASIN to learn organic rankings, connect to Keyword Lists to leverage previous product research, and monitor keyword ranking history to assess impact from PPC or listing adjustments.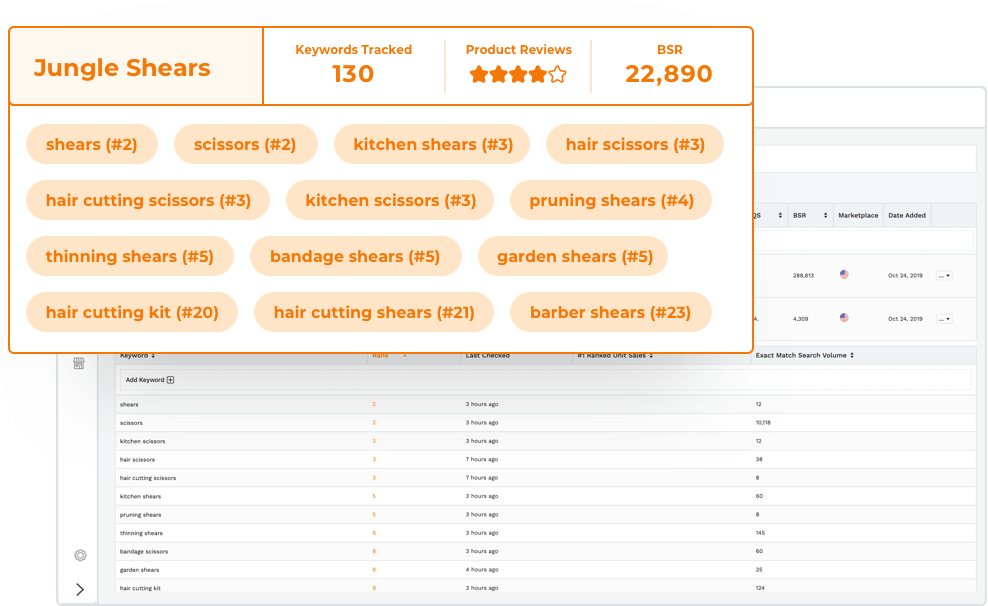 Do all of this and more with Jungle Scout

Full service support
Contact our knowledgeable support team with any questions you may have. Any time, any day.

Recommended keywords
Search recommended keywords from Jungle Scout to help you find a niche.

Export results to .CSV
Conveniently export your search results to a spreadsheet.

No keyword left behind
View all high ranking keywords as you create your next product listing.

Search globally
Search any product or ASIN for all Amazon marketplaces.

Instant insights
View how a product's PPC campaign performs so you can improve on your own campaigns.