Review Automation
Maximize your product review potential
Get more product reviews and increase sales with automated review requests.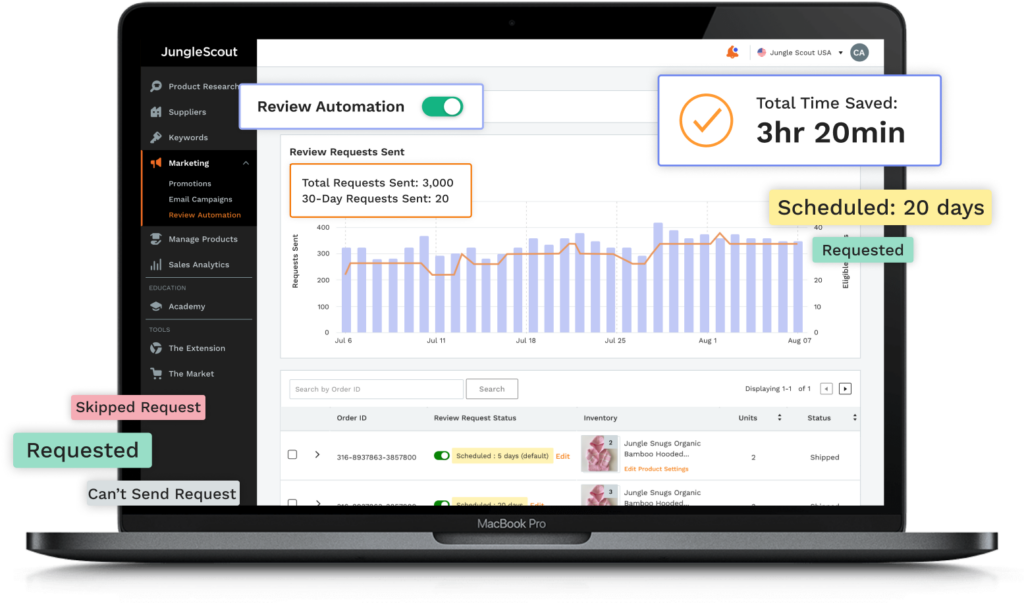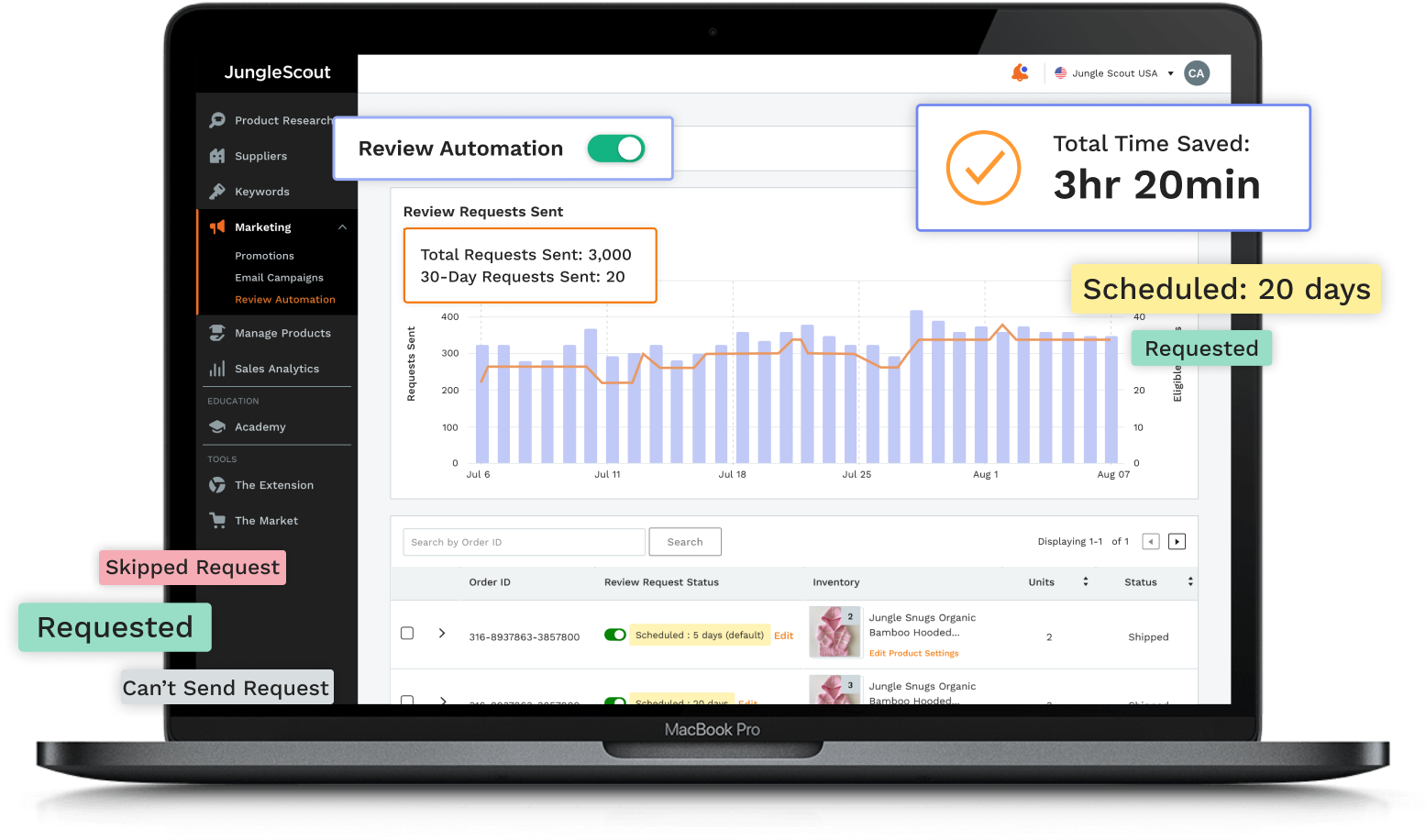 What is Review Automation?
Review Automation is a first-of-its-kind, Amazon ToS-approved solution that completely automates the Seller Central review request process for Jungle Scout users. Save time and never miss an opportunity to earn a review.
Set it and forget it
Eliminate the tedious task of manually requesting reviews on Seller Central so you can invest time back into your business. Review Automation automatically sends out review requests to all eligible orders.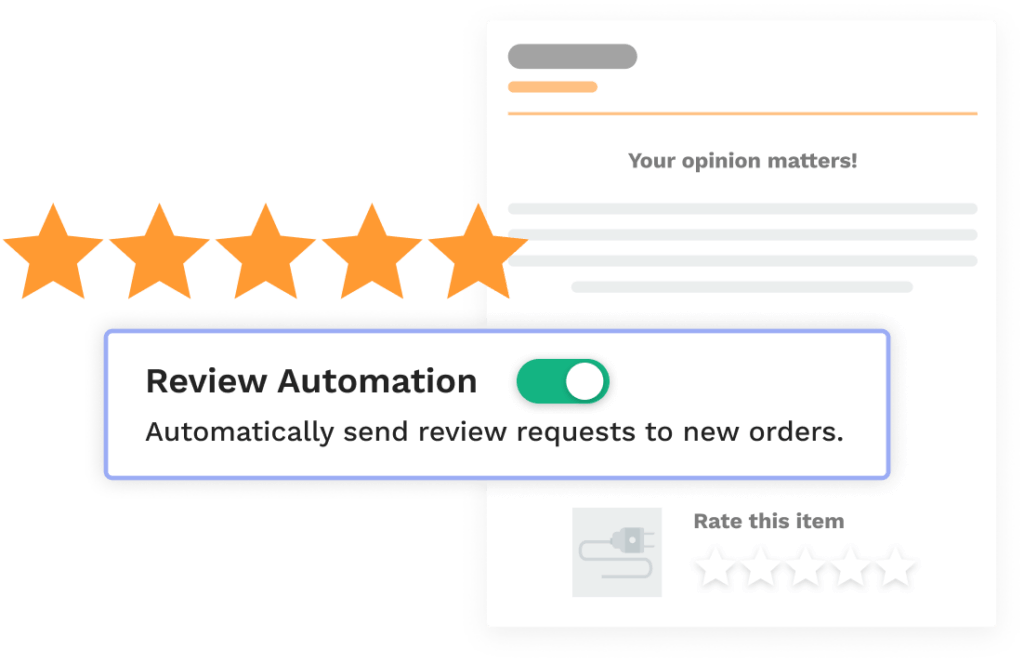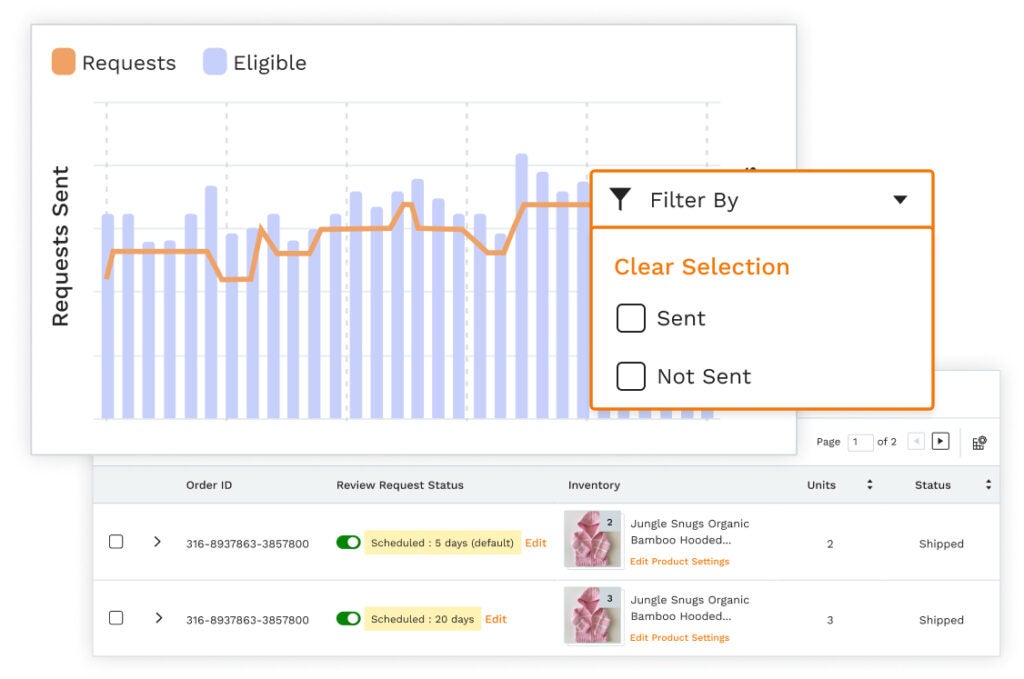 Manage your review requests and orders
Stay on top of your business by monitoring the status of orders and review requests. See your orders in an organized table view, make changes on orders in bulk, and filter review requests by status.
Customize your review requests
Choose which of your products and individual orders get a review request. Customize review request delays at the marketplace, product, or order level to decide if and when a customer receives a request.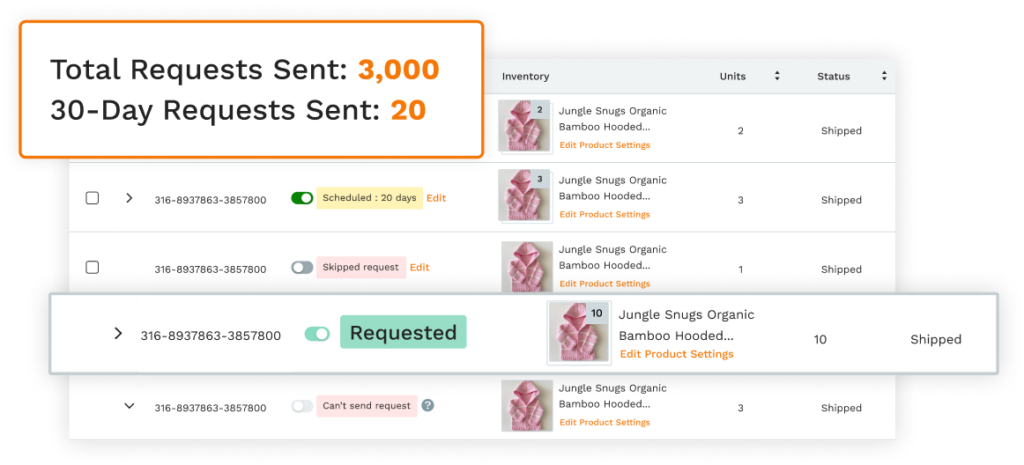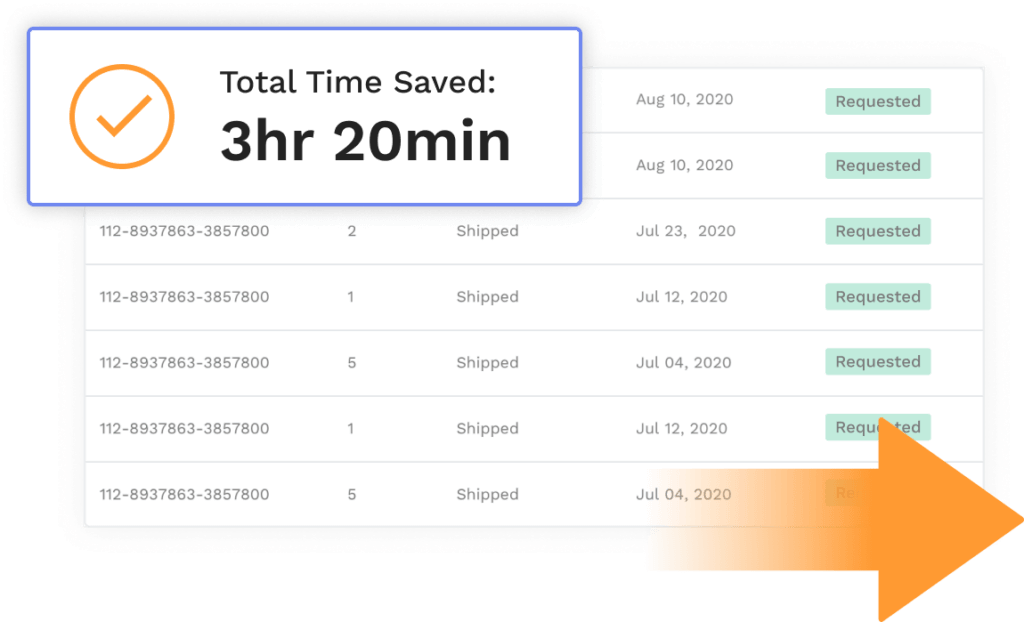 See time saved
Review Automation does the work so you don't have to. See how many hours you've saved by automating your requests and continue to focus on what really matters: activities that boost sales.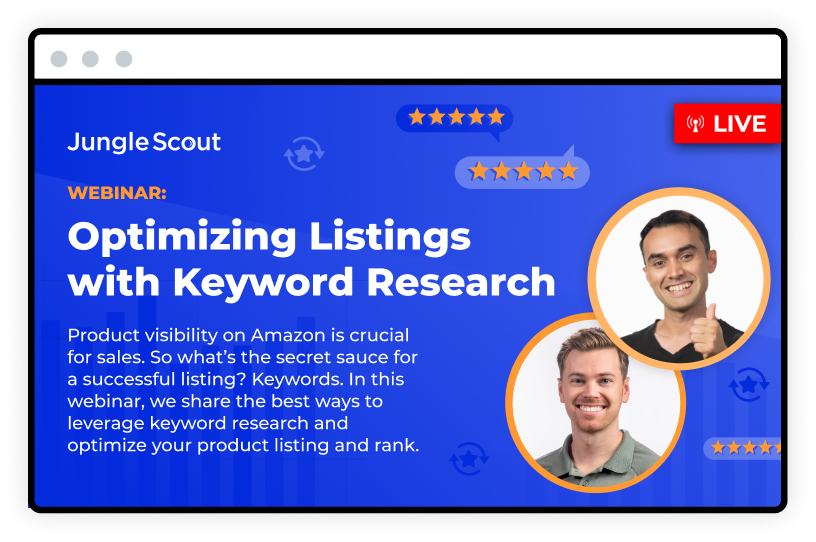 How to Get More Reviews in 2022
Learn strategies to increase traffic to your listings and boost product review requests. Plus, Jake and Lenny share how Review Automation helped them achieve 500 new reviews in their latest launch on Amazon.
Watch now
Earn more reviews with Jungle Scout
Try Jungle Scout risk-free for 7 days with our money-back guarantee.
Sign up today