ON-DEMAND WEBINAR
Identifying Profitable Opportunities with Cobalt: Targeting New Brands
In ecommerce, the key to growing your client portfolio and building successful partnerships is the ability to pinpoint brands that resonate with your agency's vision and objectives.
In the second installment of our 4-part webinar series, Unleashing the Power of Cobalt at Your Agency, Amazon growth experts Brandon Bastin and Jeanna McCaffrey dive into the specifics of identifying your ideal target brands on Amazon.
They walk through the ways that Jungle Scout Cobalt can help you gather the data you need to pinpoint the brand prospects that would be a great fit for your agency. Plus, they share expert tips for successfully reaching out to those brands to turn them into clients.
Learn how to:
Gather and assess data on a brand's trajectory, as well as the competitive landscape of its key markets

Determine which brands best align with your agency's objectives and offerings

Ensure you're reaching out to prospective clients at the right time, with the right proposal, in a way that distinguishes your agency from others

Craft an outreach email that builds credibility, increases response rates, and drives engagement

And more!
Connect with your hosts

Senior Onboarding & Training Specialist at Jungle Scout Cobalt
An experienced ecommerce seller, Brandon has first-hand knowledge of the ins-and-outs of propelling growth on Amazon. As an onboarding and training specialist, he leverages this knowledge to help brands and retailers build market share, grow sales, optimize advertising, and more through Jungle Scout Cobalt.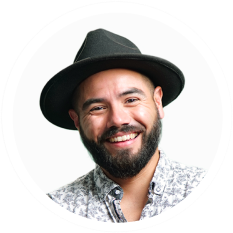 Senior Marketing Project Manager at Jungle Scout Cobalt
For more than 8 years, Rolando has coordinated and delivered a wide range of successful digital marketing efforts, including product launches, branding campaigns, live events, and more. As an experienced entrepreneur, he is passionate about using data-driven decision-making and experimentation to drive growth, business development, and customer satisfaction.
Tools used in this webinar