Starting your own business begins with a great idea.
Jungle Scout helps you find your product idea, back it up with data and start on the right foot.
---
Get Jungle Scout ➞
---

Since when did great adventures
start in an 8 x 8 office cubicle?
---
Whether you're already an Amazon seller or just getting started, you know that selling enables you to live the life you've always wanted. We can help you kickstart your selling career or scale your business with the best Amazon software tools in the industry. 
Our data is trusted by over 200,000 dreamers just like you. 

---
Jungle Scout is made by Amazon sellers, for Amazon sellers.
We empower entrepreneurs to crush their goals and find amazing product opportunities with our software.
We pride ourselves on supporting sellers by giving them the data they need to make smart choices, offering the best customer support in the industry and educating them every step of the way.

What does Jungle Scout do?
---
We give sellers access to millions of potential product ideas, the data to decide to sell them and tracking capabilities to monitor their business every step of the way. This Starter Kit has essential tools for new and established Amazon sellers.
---
How does it work?
The world's most powerful Amazon product research tool lets you search the largest and most accurate Amazon catalogue, identifying opportunities backed by data – helping you work smarter. 
The Web App is a subscription-based tool, with different levels for every seller.
Get the Web App ➞
---
Get comprehensive revenue and sales data as you browse Amazon. Discover what sells and how competitive it is with a few clicks – or export for later!
Purchasing the Chrome Extension gives you access to the tool for life! 
Get the Extension ➞
Exclusive Customer Support
Your Jungle Scout membership comes with access to a team of 20+ Amazon selling experts who are available around the clock, around the world, to help you make the most out of Jungle Scout. 
Get Started ➞

---
Frequently Asked Questions
---
---
Is there a guarantee or free trial?
We trust our software so much, we back both up with a 14-day moneyback guarantee. If our software isn't right for you, just let us know and we'll give a full refund.
---
What Amazon marketplaces are supported?
Jungle Scout functions with all major Amazon marketplaces including Germany, France, Canada, US, UK, India, Spain, Italy, and Mexico.
---
What if I need help?
Jungle Scout has a team of 20+ Customer Success agents who work around-the-clock to help you succeed. If you're looking for advanced Amazon selling support, our Experts Program is available to members with Standard and Business plans. 
How accurate is Jungle Scout data?
Jungle Scout uses AccuSales™ as its data estimation engine. We have a team of highly-skilled engineers working round the clock to improve and get better. This data is taken from actual Amazon seller sales, and don't rely on old tricks like Best-Seller Rankings or "999 tricks" to get the data.
---
Should I get the Web App or the Chrome Extension?
They well together and perfectly fine on their own if you only want one. The Web App is ideal for finding product ideas, monitoring competitors and tracking your products over time. 
The Chrome Extension allows you to instantly validate existing product ideas on Amazon and get business intelligence on your competitors and the marketplace overall.
"
What I found was super helpful was having Jungle Scout while I was doing research. I could make decisions quickly about going with a product, or moving onto something else."
– Jessica Smith
Amazon Seller and Jungle Scout user
---
Get Started ➞
---
"The most helpful Amazon software in the space"
---

---
"The best resource for data-driven product research"
---

---
"Handles the heavy lifting on big data analytics"
---

---
"Helped thousands of Amazon sellers avoid failure"
---

---
"[their] software helps sellers decide what products to offer"
---

---
Jungle Scout will help you start or scale your Amazon business in the best way possible.
Never risk your hard-earned money on a product that isn't backed by data. We've
helped hundreds of thousands of Amazon sellers just like you find their product
and become successful entrepreneurs.
---
Pay monthly
Pay yearly

(Save 30%)
For existing sellers looking to scale
You'll save $360!
---
Track 150 Products
Up to 6 Users
Includes Niche Hunter
Get Started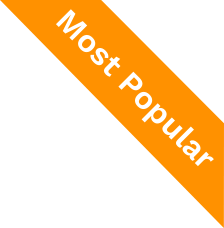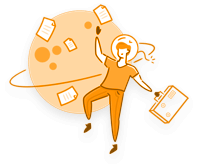 For sellers gearing up for greatness!
You'll save $240!
---
Track 80 Products
Up to 3 Users
Includes Niche Hunter
Get Started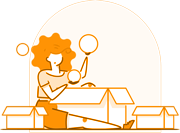 The basic features at the lowest price
You'll save $120!
---
Get Started
Risk Free. Keep it for life.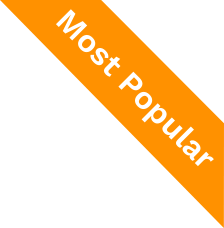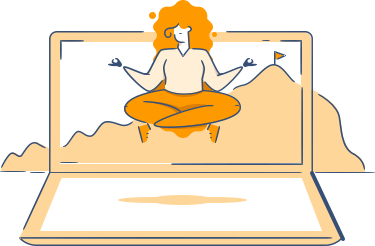 ---
Everything in the Lite +
Product Opportunity Scores
WebApp Advanced Integration
Sales Item Profit Calculator
FBA Fee Estimator
Get Started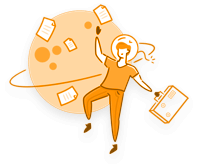 ---
Monthly Sales & Revenue
Category & Seller Ranking
Industry leading data accuracy
Get Started