Subscribe on Apple Podcasts
Go
Welcome to the first season of Go Pitch Win!   Each week Greg is joined by a guest judge to hear 2 entrepreneurs pitch their business or product.  After hearing the two pitches they will pick the weekly winner to move on to the final 6.  At the end of the 6 weeks, Greg will select the top 3 and then we need you to help us pick the winner!  Once the 3 finalists are announced we will open the voting for you #FreedomBuilders to choose our $10,000 winner!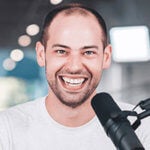 Host
Greg Mercer, Jungle Scout Founder
Greg is the founder and CEO of Jungle Scout, a suite of tools that empowers freedom builders. As a successful entrepreneur, Greg leads a team of 65+ employees. He is also an influential educator, offering free and inspirational content that has helped thousands of people build their own businesses and freedom.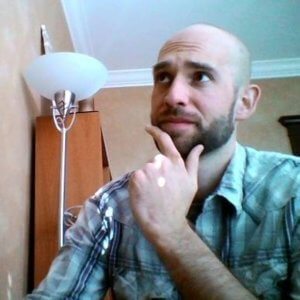 This week's guest judge is Nick Loper. He helps people earn money outside of their day job. He's an author, online entrepreneur, and host of the "Best Business Podcast"-nominated Side Hustle Show, which features new part-time business ideas each week. As Chief Side Hustler at Side Hustle Nation, he loves deconstructing the tactics and strategies behind building extra income streams.
Pitch - Talent Cloud with Jared Nygren and Ben Orchard
Talent Cloud is trying to help students find project work that is related to their major, in an effort to add relevant experience to their resume for the job search.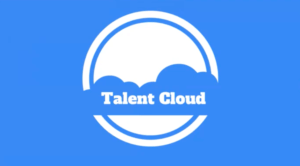 Joining us today are Jared Nygren and Ben Orchard, to pitch their online employment portal for students and businesses, Talent Cloud.  Let's hear what they have to say about Talent Cloud.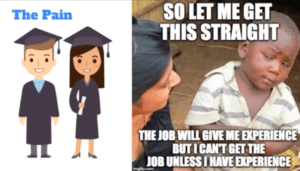 The pain we are trying to solve is the idea that we wanted these great jobs, but what we found is that companies aren't as interested in your academic abilities as much as they are interested in your experience.  But, there are limited opportunities for us to complete relevant work and gain good experience with the companies we wanted to work for. We wondered if other students were experiencing the same issue. We interviewed 50 students and they all had the same issue we had.
If there was an app that would connect you with project specific work, relevant to your degree that you could complete and get paid for, is that something you'd be interested in?  The results were overwhelmingly yes. 92% said yes.
We also looked at the other side of the coin and spoke to business owners.  How interested are you in connecting with university talent? We walked in and spoke to them face to face. Very few had connected with a university student for project work in the past, but 60% of those businesses said they were interested in connecting with university students.
We realized that there was pain that the companies and the students were experiencing and we wanted to connect the two.
The Talent Cloud Journey
Inception

Validation

Minimal Viable Project - 3 projects were created.  The projects were disappointing. They took longer than anticipated and our profit margin was way lower than we estimated.

Pivot to the current model
Current Model Value Prop
Talent Cloud seeks to solve 3 problems with one solution.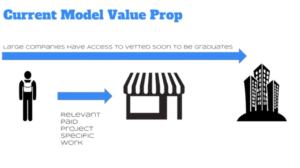 Students need project specific work

Small businesses need to find the right talent at the right price

Large businesses need to find the right graduates to hire
All of these pain points are answered with Talent Cloud.  
The students with Talent Cloud are empowered to find relevant/paid projects while they are students so they can build up their portfolio and resume so they can be hired full time.  

Small businesses have free access to Talent Cloud's database of university branded students for project specific work.

Big businesses can gain access to Talent Cloud's database of university graduates, vetted through Talent Cloud.
The model centers are a database of students who are vetted by Talent Cloud by doing this small projects so by the time they graduate we have lots of data on them.  It gives them more to bring to an interview than a resume and a transcript.
Market Potential
According to the National Center for Education Statistics, 2.8 million recent college graduates are hired each year.  From the National Association of Employers, it costs approximate $4,000 per hire.
The revenue stream initially adopted, which proved to be unsustainable, was to charge a broker fee for each project.   In the new model, we will keep that revenue stream, but the real profit would come from the yearly subscription that large businesses would pay for access to the large pool of Talent Cloud students.
Distinctive Competence
Current models - most have a standard area where businesses can list jobs or projects, and another area where students can list themselves.  
How are we different? How are we better?
Students are branded by a university on our platform.  Businesses can search for students from a particular school.  This is advantageous for local businesses and connections to alumni.

TC will have a rich database of individually vetted students, primarily based on real completed projects.

Talent Cloud answers 3 different problems with 1 overlapping solution for students, small businesses and large businesses.
We don't think any of the competitors can do all of that.
Startup Capital Impact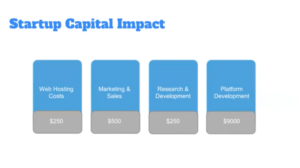 $250 - Web hosting costs
$500 - Marketing and sales
$250 - Research and development
$9000 - Platform development
Judge Questions
Greg: Are students looking for projects?  Or are they looking for jobs after they graduate?  
Ben: For the student, they can find more projects that are relevant to their degree.  On the business side, it gives them a place to recruit qualified graduates.
Greg: Why would a business want to post a project on Talent Cloud as opposed to Upwork or a similar site?  
Ben: The advantage that we bring to the table is our revenue comes from the larger corporations, the larger businesses and we feel we can provide the right talent for the right price.  
Greg: The monetization strategy is to charge the small business to post?  
Ben: No, the two streams would be a brokerage fee from the small business projects and a subscription fee from the larger businesses who are tapping into that pool of students.
Nick: To clarify, the $4,000 number.  That is what businesses are paying in recruiting costs per hire today?  
Ben: Correct.
Nick: Is there a pull for some small business owners wanting to support their alma mater?  
Ben: Absolutely, and I'll add to that because we've had this same question pop up. There are advantages to hiring university talent.  They have access to guidance and mentors and resources that can really ensure project quality because they're being represented and they are representing their school.
Nick: How does it really solve the student experience problem?  There is still the chicken, egg issue at the onset.
Ben: That's a good point.  I think when it comes down to project specific work, accounting might be a better example.  If a student is studying advanced accounting and a business needs an effective way to do payroll.  We had a project where a BYU student went in and showed them how to use Quickbooks. That type of project where it provides a value to the company may shed some light on it.
Nick: Okay, so similar to hiring an intern for a project?  
Ben: Yes, I think so. And, back to the student experience problem, being able to list the projects they've completed on a resume shows that this student can take real life concepts and execute on them, as opposed to here are the classes I've taken on accounting.
Nick: Have you studied other marketplaces, like AirBnB and Uber?  How have they handled the demand side as they've scaled up?
Jared: I think that's a great question.  We haven't found the answer to that yet. We've been looking by doing case study projects. That's the only way to build it, is to show that there is value.  
Greg: Where is the project at right now?  
Ben: We've gone back and forth. At one point, we had a site that we built on Wix and we had students signing up on that, but the information we were collecting was name, university they attend.  We had almost 200 students sign up. We had called almost 100 businesses and got some information and interest from them. So, we have all that data. Moving forward, we have the mock ups and an idea of how we want it to function, we just  need someone who can make it work the way we want.
Greg: Have you thought about what ways you could start this without having to spend a ton of money on developers?  They are expensive and it takes a long time to do dev work. 
Jared: We want to do some minimal viable projects for larger businesses and interview some of their hiring managers.
Greg: How many students and businesses do you need on the platform before you think it's worth it for these larger companies to pay you to have access to these people? 
Ben: That's a great question, Greg. That is one that we have yet to vet. We have mostly hashed it out with the smaller businesses, but need test in those areas to see what the value is.
Nick: Are there any schools that are doing this well, just on a local level?  
Ben: I know that from our university experience, they had just that, a career center where they tried to match students with opportunities.  My experience with it was poor. It didn't land me any job, even navigating it was difficult. It was essentially a job board. You are right.  There have to be universities that are placing their students well.
Greg: What is your experience up to date building websites and driving traffic to sites?  
Ben: So, I actually have some experience with that. I started a men's baseball league and I built the site myself.  I used Wix, got the analytics hooked up to it, and put up a Facebook page and an Instagram page. Coming up on our second year and I've got almost 400 followers on the page, but you guys know it's difficult to develop that following.  That has given me a good grasp of how difficult that is.
Jared: We are both in marketing.  I build LinkedIn campaigns and feel fairly confident that once we have the concept vetted that we can drive it.
Nick: Is there a way to validate this with real dollars without spending $10k on developers? Even without hacking together a website.  Could you approach people who have job postings and go out and recruit from your existing database?
Jared: I think you bring up a really great point and it's a great idea.  That is the right idea. Before investing in it, going out and doing those minimal viable products, specifically the way you mentioned it, we can validate that. Thank you for sharing that.
Greg: If you won the money, what would the next 6 months look like for you guys?  
Jared: I think it would be a lot of validating. That's really the next step. We feel we have a great concept and we've validated a portion of it, but I feel like there are a lot of question marks to fill out and that's going to take some time to figure out those steps and once we validate it, we'll need to market it and start to build portions of the platform to really execute the idea.
Ben:  I would also add, we have had the opportunity to pitch this at a few university pitch competitions and have received a few thousand dollars that we have been able to put to work, so we have gauged and know how to use that money wisely and put it to good work.
Greg: If I was you, I'd take one of two routes:
I would stick with your concept, but really hack together something.  I'd throw up a WordPress site with forms and whatever else. It would look like the same thing, but in reality it would just send you a message when people submit forms and all the work would be on the back end.  So, from the website it looks like everything's there, but behind the scenes you are there with spreadsheets and emails hacking it together.

I would instead, try to build a site that attracted students who are looking for jobs, looking for products, so provide valuable content there to start to get traffic.  Start to build an audience and authority. Once you've built that, it's a little easier to monetize it from there, and you have more students you can talk to, and you have an email list that you can start with.  That's much more manageable than starting with a two side marketplace.
Greg:  Thank you both for joining us today!
Get the latest episodes...
Don't forget to subscribe on iTunes, Google Play or Stitcher. If you prefer video, visit our YouTube channel.
Do you have a new business that needs seed money? Or a new project that you're ready to get up and going?
There is a $10k prize for the winning pitch, plus some other goodies that will help you out along the way. Greg will select a winner from the finalists.
Get your pitching skills at the ready!
I want to apply