Win 1 Urban Leaf vs Talent Cloud
Subscribe on Apple Podcasts
GO
Welcome to the first season of Go Pitch Win!   Each week Greg is joined by a guest judge to hear 2 entrepreneurs pitch their business or product.  After hearing the two pitches they will pick the weekly winner to move on to the final 6.  At the end of the 6 weeks, Greg will select the top 3 and then we need you to help us pick the winner!  Once the 3 finalists are announced we will open the voting for you #FreedomBuilders to choose our $10,000 winner!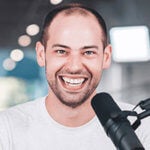 Host
Greg Mercer, Jungle Scout Founder
Greg is the founder and CEO of Jungle Scout, a suite of tools that empowers freedom builders. As a successful entrepreneur, Greg leads a team of 65+ employees. He is also an influential educator, offering free and inspirational content that has helped thousands of people build their own businesses and freedom.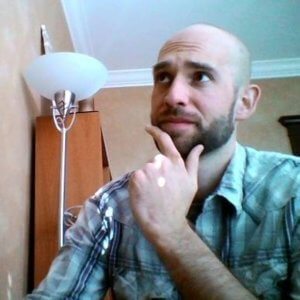 This week's guest judge is Nick Loper. He helps people earn money outside of their day job. He's an author, online entrepreneur, and host of the "Best Business Podcast"-nominated Side Hustle Show, which features new part-time business ideas each week. As Chief Side Hustler at Side Hustle Nation, he loves deconstructing the tactics and strategies behind building extra income streams.
Pitch
Greg and Nick have heard two great pitches this week.  Now it's time to pick our week 1 winner!  
Overall impressions of Talent Cloud
Nick
TC is targeting university students and the businesses who want to eventually hire them.  It's a huge market to tackle. It's an expensive problem for companies to solve, especially right now with unemployment being so low.  The challenge they have is a two-sided marketplace is notoriously challenging because you have to build a critical mass on both sides, the companies and the students.  So, how could they get to real revenue before that 5 year goal is complete. It has to start with one customer.
Greg
Great summary.  It's a long road to get to what they perceive as the end goal.  It also lacks a value proposition for the business. I like hiring locally.  It's good for the community. I believe in that. But, even me, if I was approached with this, these students with their projects, I'm not sure there's that strong of a value prop. I would probably go towards a more traditional way of finding people to hire.  All that being said, Ben and Jared are very energetic, and hungry. They are ready to make something work. And, they are right. The job market is a pain point for a lot of people. There are a ton of people hiring, and a ton looking for jobs. At Jungle Scout, we are looking for people right now, and it is time consuming.  There are pains to be solved there, but I think they need to rethink their business plan, and how they're going to get there, especially with limited funding.
What advice would you have for Ben and Jared as far as next steps to increase their chance of making this a successful business?
Nick
I'll give an example.  There was a guy in a mastermind of mine who was in pharmaceutical sales and had been in the industry for years and years.  He had built up a pretty good network. His idea for a side hustle was to build a marketplace for companies who need to hire reps, and then build the other side with the sales reps or people who wanted to break into the industry.  His lightbulb went off when his company offered a $1,000 finders fee for a good candidate. He immediately had customer #1. Now he just had to find somebody who would be good for this role. That's probably the route you're going to have to take in the early days.  Find those companies that have open positions to fill. You know they're spending money on recruiting because the probably have an HR department. They have in house hiring systems. If you can be the recruiter, you can do things that don't scale, but it might be how you have to go and prove the concept.
Greg
I love the idea of having to start small and prove the concept.  Hacking together the very minimal platform to make this work. Start hustling, earn a little bit of revenue, reinvest that back into your business.  I totally agree that I would start small with something like that.
Overall Impressions Urban Leaf
Nick
Urban Leaf is a hydroponic micro-garden.  They call it the world's smallest garden. It's a little plastic tube with soil and seeds that you stick in a wine bottle, filled with water, and it grows an herb plant.  That company has a lot of good things going for it. First of all, they raised $40,000 on Kickstarter so they've proven that people are into this product. They've proven they are able to drive profitable ad traffic.  I really like how they're targeting a growing trend in home gardening, in organic food, and so on. I am still unclear on what they want to do with the marketplace in the future. From what they have so far, it seems like they are doing really well.  
Greg
The current product is really a gift product.  The vision of the company is different for moving forward, but right now this is a cool novelty item that you'd buy as a gift.  I can see it killing it during Q4 around Christmas time. If you were to work out the demographics for the right ads, they'd be interested in giving it as a gift, or just fun to stick in the corner.  If I was him I might reshape the messaging to talk about how strong of a business product it is. Additionally, if they are awarded the patents, then they have a very defensible product that's very inexpensive to make, a great gift item that he's shown there is demand for.  All those things are pretty cool.
Nick
They've done a good job on the branding and marketing side too.
Greg
Nate seems like a sharp guy with really good business acumen as well.  He didn't get into his previous work experience, but it's pretty clear that he's done his homework and has good experience in a relevant industry, which I like.  In the future, I can see him leading a team or company that would be successful.
Nick
It's a product you can see with brick and mortar distribution.  I could see it in some of these boutique shops, even in Whole Foods.
Greg
I don't know that I agree with Nate that the marketplace should be the final play.  I don't think there's anything wrong with just building a successful brand and e-commerce company around these products.  
What advice would you give for next steps?
Greg
I think if I was Nate I would focus a lot of my ad spend on parents who want to educate their kids.  It's kind of a science experiment for kids. You can see what the plant looks like. You can see what the roots look like. You can add some greenery to your home.  I would shift my marketing materials towards that. It's a cool novelty thing as opposed to a plant that you're going to eat.
Win
Nick
I think my vote goes to Urban Leaf.  They are way more established. They are running profitable on a per sale basis and they have a little more traction at this point.  Five to ten years down the road, Talent Cloud could be huge. But, for now, I think Urban Leaf has a clearer picture of what they want to do with the $10,000 and have it make an immediate impact on their business.
Greg
I think if the $10,000 went to Ben and Jared, they don't have a very clear plan of how they are going to turn that into a successful business.  Nate at Urban Leaf has already proven the concept, he's already sold $80,000 of the units, which is solid. He has a factory already to make these.  At this point, he's just looking for capital to scale up. My vote is also for Nate to move on to the final round.
Week 1 Winner
Get the latest episodes...
Don't forget to subscribe on iTunes, Google Play or Stitcher. If you prefer video, visit our YouTube channel.
Do you have a new business that needs seed money? Or a new project that you're ready to get up and going?
There is a $10k prize for the winning pitch, plus some other goodies that will help you out along the way. Greg will select a winner from the finalists.
Get your pitching skills at the ready!
I want to apply