Subscribe on Apple Podcasts
Go
Welcome to the third week of the first season of Go Pitch Win! Each week Greg is joined by a guest judge to hear 2 entrepreneurs pitch their business or product. After hearing the two pitches they will pick the weekly winner to move on to the final 6. At the end of the 6 weeks, Greg will select the top 3 and then we need you to help us pick the winner! Once the 3 finalists are announced we will open the voting for you #FreedomBuilders to choose our $10,000 winner!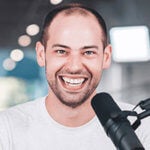 Host
Greg Mercer, Jungle Scout Founder
Greg is the founder and CEO of Jungle Scout, a suite of tools that empowers freedom builders. As a successful entrepreneur, Greg leads a team of 65+ employees. He is also an influential educator, offering free and inspirational content that has helped thousands of people build their own businesses and freedom.
Laura Roeder, Meet Edgar
Laura Roeder is the founder of Edgar, a social media automation tool designed to prevent status updates from going to waste. Laura has given talks at conferences like BlogHer and South by Southwest, and has spoken about the value of independent entrepreneurship at the White House. She's also appeared in Forbes, Fast Company, Mashable, CNET, and other major publications.
Pitch - Curo Homes with Cory Johnson and Eric Unterberger
Curo Homes provides concierge task management services for the vacation home owners and short term renters in the area.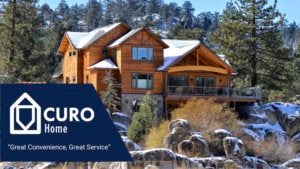 Cory: My name's Cory Johnson, I'm the co-founder of CURO-Home. We are based in Incline Village, Nevada, which is quite exciting because that's the Northern side of Lake Tahoe, which of course, the lake splits between California and Nevada so now we're starting to service clients in both states, which holds up a bunch of different regulations and contracting, which we'll probably get into during our presentation but that's who we are and where we're based. Eric, why don't you tell them what we do?
Eric: Yeah. My name's Eric Unterberger and I am the founder of CURO-Home. What we provide is concierge task management services for the vacation home owners and short term renters in the area. We're the ones going out, we're picking up the groceries, we're getting the mail, we're bringing that in, we're opening up the homes for them, for any renters that come in the area or even helping them schedule their vacations to ensure seamless transition between them coming up from wherever they're coming and then staying in the area and going on with their vacation in the area.
Cory: Just like anyone would go to a resort or hotel, they typically go to the front desk and ask. We're the concierges to coordinate their trips or activity or, "What can I do locally?" Well, just like the Lake Tahoe needs, there's a number of homeowners that come up with those same requests because they own a, let's say, a million dollar condo or a multi-million dollar home as a second or third property in the area and now they're looking for these concierge services to be brought to their experience at home. These are the types of homes that we are servicing and these are large, luxury properties. Because it is in this luxury vacation home destination, just like Vail or Aspen or Whistler, Lake Tahoe really draws in a lot of people who are looking for an additional experience and CURO-Home really specializes in providing convenient and service to those homes, along with those homeowners' needs, during their vacation.
Now, when we talk about our vision of where we really see ourselves going, it comes back to being seen as the preferred home concierge amongst mountain towns across the US. We believe that's completely possible because our competition's based out of handyman neighbors or local friends or contacts. There's not really a concierge service being provided to homes in mountain towns because of its tough access. It is a very remote area. It needs more feet and hands on the ground so we're hiring local representatives that've been in the area who are also able to provide these clients services.
Eric: You also have to understand the convenience of service and the ease of access to representatives that will actually be able to provide services to our clients. Our vision, with the mountain homes, is to create a platform that makes that seamless transition for the home owners to connect with representatives to get services done and provided to them. We're looking to service over 250 plus homes in the Tahoe Basin. That's what we're scheduled on to doing in 2019 and we'll get into more about what that will provide, in regards to capital, to be able to help us build up the company and move forward with our growth in other mountain towns across the US. With 250 clients, we would need approximately seven representatives to be able to service their needs, which would be about $7,000 request per client and that's about two to three requests a client. We're getting us out at about $315,000 gross income with 180 total income after all expenses, taxes, as well as payroll.
Cory: Now, to breakdown those numbers for those who are listening or may not be able to see the screen, the number of clients we're based off of is based on the number of requests they may have out. These requests can go anything from a checkup of their house as it sits unoccupied for a period of time or to a task that they have while they're on-site or off. That goes to entailing, "Can you open a garage or, can you open a house for the plumber as they come in to fix something? Can you prep the home before my grandparents arrive? Can you make sure the walkways are shoveled for ease of access?"
These are the types of requests we're able to provide and we recognize the number of, "representatives" are the people we have servicing specific areas around the basin of the lake. Eric Excitingly started this company right out of college and then he setup as legitimately as possible with our own contacts from the business structure to legal and insurance. You can go into a little bit of detail on that Eric, it'd be great.
Eric: Yeah. Yeah. I mean, I started up as a Nevada based LLC. Well, while I was in college actually. It was through a pitch competition. We'll get into that story in a little bit. We set up our legal advisory board through Reese and Kids and they've been providing us with their services ever since, from the very beginning, which then allowed us to get all of our ducks in a row to bond the company as well as to ensure and bond our representatives.
Cory: As a legitimate company that is bonded, insured and with legal council, along with some advisory board members we have, just to make sure Eric and I are Running a sufficient business, we also want everybody to look at the market size around the entire lake. Now, just to the North, you've got over 5,000 people. In South Lake, over 14 and Truckee, over 10,000. Giving us around a total market opportunity of about 30,000 vacation homes in that area. Now, us tapping into a small percentage of that, we see only growing over the years to come, which is exciting for us to see where the opportunities may lie. Now, we do have a team. Our team is pretty sufficiently based out of pretty young, ambitious people. Eric will tell you how we've met a lot of them.
Eric: It's kind of a funny story. Three of which, I just met randomly. Take Will Farhan, he's our development in Administration, just a really, really sharp kid. I'm just working on a coffee shop in town, which is where I do most of my work and I'm sitting across from him and he strikes up a conversation. We find out that he's into tech and I'm like, "Hey, we might have a position for you so why don't you learn a little bit more about us?" We ended up talking for about an hour. That goes on from Will to Marissa, who's a local college student here in town who came on as an intern initially, as well as Gary Clark who reached out to us. He's from down in Reno so he's now our area representative and same with Cory. We also have another story on how we started the business together but it's all done through, just these personal connections and relationships, which we feel like we're really able to provide to our clients as well. As we do that internally with our team, we're able to provide that personal connection to our clients.
Cory: Now, one of the other questions that was asked is; what stage are we really in? Now, Laura and Greg, we're really focused on a growth stage. With our legal entity fully optimized, we have the team to grow. It then goes into the growth stage of, now, us recognizing; what new areas are we going to stand into? We currently have a handful of clients running Inclined Village and we've now started to receive requests from King's Beach, Truckee, South Lake, North Star and Squaw Valley and these are large resorts and that grows us on a operation side and then the second growth is, we're working with a software engineer with an immense amount of experience to also then build up an application.
As Eric briefly mentioned, that application will allow us to optimize all of our services and address any requests, adding even more convenience to the home owners. Before their arrival, they can go on their application and say, "I want X, Y, Z done. I'll be there in so many hours." That's these two phases of growth. It comes back to us growing our serviceable areas, along with us growing the application and a team of coders we need to create that.
Eric: You'll notice in June, as well as August, that our services are seasonal based so often times, there will be periods where growth isn't quite so fast so that's the periods that we really need to focus on our marketing as well as breaking out and getting people to understand what we're providing them. As we go through these transition phases from summer to winter, that's when we have our local marketing pushes as well as our holiday marketing pushes as well as our summer marketing pushes from June, August to November.
Cory: Now, the question of how we got started. You hear, maybe, our enthusiasm and excitement. It's because we've created a really solid friendship between each other and it all was based on a bike ride. As I was a graduate and so an alumni of Sierra, Nevada College, which is both of our alma matters, they put together a team to do a 72 mile bike ride around the circumference of the lake and Eric and I found ourselves at the same pace, not really knowing each other but saying, "Hey, you're wearing the same jersey, you're supporting the same team, let's ride together."
Throughout that trip around the lake, we pushed each other and then we started individually but ended together and ever since then we've continued to ride and share stories and that's what's really built out this relationship of both competition and growth. Now, our first clients and everything came through through referrals and then our first intern came through wanting to be a part of a team that we created and that really fundamentally is based on having fun and being really connected, knowing more about your partner on a personal, physical and professional side and not so much as, "Oh, we're business partners." Now we're really good friends that push each other in any way we can.
Eric: That relates into the another question that you guys proposed for us, was, "What are we going to use the $10,000 for?" We created a slide to break down exactly where we would put it in that will go from our affiliate sponsors to internal operations and direct marketing. Cory can expand a little bit on our affiliate sponsorships.
Cory: Yeah. When we first put out an application or short video on why we wanted to be a part of the Jungle Scout and the pitch competition, we put together the funds of self-starters and bootstrapped the money and come and sponsor a real estate conference where there was over a thousand realtors, all through Caldwell bankers and there's 13 offices around the Basin. We knew that's our market. For us to meet homeowners, we got to meet the people that are selling or buying their houses.
We'd like to us some of the capital, about 11% of it, to sponsor affiliate conferences and memberships such as the Board of Realtor Groups, which will put us in touch with 500 realtors and we have a monthly meeting and that gives us additional touching or contact points with them to really get to knowing and trusting us so then they can refer us to the home owners they know locally.
Eric: That will pull us into other marketing channels as well so we have our social media and online marketing, as well as print advertisements, mailing promotions and events and travel like Cory was just talking about. We got to be able to make sure that we can reach our target audience via online, which will be more for the short term rentals clients and then we have our vacation home owners, who we identified as more, they're real print advertisements. They'll read the local newspapers so on and so forth, even local magazines in town and that's what really breaks us out to that community. There's also expenses into our backend, as well as to administration to be able to run the backend internal operations, which we'll also be using the funds for as well.
Cory: Yeah. To simplify that, it comes back to innovation and marketing. Yes, we have to operate our business but to grow the business, we have to be able to market it so a majority of our expenses will always be directed there. Now that kind of summarizes what we've created and we've got a short Christmas video along with an overview of an inspection.
Judge Questions
Greg: Out of curiosity, how old are you guys?
Cory: I'm 25 there Greg.
Eric: I'm 23.
Greg: Cool. Right on. You do work on this full time?
Eric: I'm full-time with it. I'm the one answering the calls, getting the client requests and basically handling, managing the backend of the business. I do work a remote part time job but it's only a few hours a week.
Cory: CURO is more a full-time startup so I also have a full-time from say about 8:00, until about 2:00 during the day to represent investment firms. I make a lot of calls to the East coast. I don't know how I messed up the timing so I apologize.
Laura: How has it been funded so far?
Cory: Self funded.
Greg: How much money have you guys invested so far?
Eric: About $7,000.
Greg: Kind of like two things. I'm still a little bit confused on the overall business plan and also the monetization strategy. Let's start, right now, how many homes do you manage?
Eric: We manage a little less than 10 homes. They've basically been our beta testers for the last say, about five months, offering regular services. For a single home, they'll do anywhere from two requests a month, till about 10 requests and that's anything, like I was explaining before, going up, picking up the packages, getting them from the airport, picking up groceries or checking on the properties, which we do regular checkups on them as well, if the home's unoccupied for extended periods of time.
Cory: The simplest way to describe it Greg, is; we're a personal assistant, just like a lot of business owners are outsourcing their assistant work in the office to the Philippines or India or anywhere else, they're paying them typically, per hour, where we're charging clients locally, per request. Now, a request is charged on about a $35 per request service. Now, a home owner asks for something to be done, they can call a local representative who is then typically employed by CURO-Home, to provide that service. CURO of a business, takes a portion of that, just as though Uber or Lyft or any of the other kind of independently contracted model works where we have a handful of representatives in local areas. We have employed them, not independently contracted them but they're more of an on-call service where, as soon as a request comes in to the company, it's then dispersed out to a representative in that area to service that house.
Greg: Is your overall monetization strategy to charge per request, so we'll call it $35. Like, "Hey, I want you to go do something in my house. That's charged $35." You guys are taking a commission and then you have a network of service providers to perform these different requests, is that accurate?
Cory: Yes.
Greg: Okay. Then, the benefit of using CURO-Home as opposed to a different just typical vacation rental management or home management property, what would you say is your differentiating factor why people would want to use you?
Cory: The biggest differentiator is one, it's more personalized. Two, it's a higher end service and it's more direct. Now, the property management business model is there to service typically rental properties where they're looking for constant turnover either every day or every weekend, they're putting a new family in that house to rent it for that period of time just because it's more vacation based. Now, the homes that sit unoccupied in mountain towns and vacation coastal areas for months on end are, what we see, as under served. Eric and I had a handful of investors and local contacts who came to us saying they're always complaining about; there's no one to take care of their home while they're away or them showing up and water pipes burst or showing up and a bear broke into their garage and no one's there to take care of that.
Now, as a renter, that doesn't concern you but, as a home owner that owns a property that's being under served because they're not able to be there all the time, that's where we are differentiator is. Now, more or less been the one stop store or the business that's now servicing that market with a lot less competition in the area.
Laura: You mention both, serving the home owner and serving a renter but that's a very different business, the services that you're providing, doing all the management for vacation rentals versus the home owners. Is your plan to do both of those businesses?
Eric: Actually no. The short term rental managements companies, they'll take care of anything from hiring your service providers to taking in client requests, not requests, self bookings as well. They're a vendor management, they're an online bookings and then they handle all transactions as well, through the company. That's the big differentiator between us and the property management companies whereas, they handle all of those logistics whereas, we handle specific task requests by the home owners that they often don't provide and that's the higher end concierge services.
Those would be high end concierge services for short term renter markets and then there's also the home checkups as well as those concierge services for vacation home owners as well. They kind of spill off into both markets so long as we're not actually actively managing the property at the home owner's consent.
Cory: The home owners that own the property have specific requests to their own vacation while, if they rent the property on a weekend, those guests have their own personal more hotel/resort guest requests such as, "What activities do I do? Can someone drive me to a specific location?" Now, the property management companies are actually hiring us to provide these concierge services to their rental guests because it increases their quality of service that they can offer. We're still providing the same services to home owners of a vacation home, that sits unoccupied, along with the rental guests that stay in that property during a short period of time because they have the same requests on, "Can I have a driver take me from here to there? Can someone pick up my groceries? Can somebody bring me a 30 pack on the weekend for my buddies because no one can drive?" These are the random requests that we have, that the property management company won't provide but needs to hire us to do those services.
Laura: Okay. In your presentation, you talked a lot about the home owner but hearing you say that property management companies would also hire you, that seems like it could potentially even be a better way to go marketing wise because of course, it's not 1:1 right? You could hire a property management company and then ... helping out with houses on contract.
Cory: Yeah. We have that opportunity with a nationally branded property management company called Invited Home, which is really an excited piece and one of our marketing initiatives has been to present at real estate. Each office of a real estate brokerage will host monthly sales trainings for their team and we've been invited to a handful of these meetings, to go and present our services, because it's an additional value add for the real estate agents just to know that there is a concierge service based locally. Now, this property management company was also there in attendance, to hear about the message and present their offering and then reached out to us saying, "Hey, our 50 or so clients around the Basin are constantly calling us asking for these concierge services on coordinating ski trips and boating trips and places to hike and we don't have the bandwidth or the staff to service those needs. Would you guys think about partnering with us?" Now we've been open to that opportunity, we finalize it tomorrow actually, on a call.
Greg: How do you take requests currently, without the software?
Eric: Lots of times, requests will come in via email, text message, phone calls. Those are the top three. Then we have to put that all into a database so that it's stored, it's documented as well as it's scheduled for the future and from that database, our representatives are able to see the requests and fulfill that request and then we followup regularly to make sure that it's fulfilled.
Greg: Do you feel like you have enough capacity of service providers to scale this up to say 100 homes or 500 homes or is acquiring new customers your biggest challenge right now or is the other side of, essentially the marketplace, a challenge for you as well?
Cory: Acquiring new clients is our hardest piece because it is a new concept to being added to homes. Like I mention in the beginning, everyone knows what it's like to have a concierge at a resort and Hawaii or in the mountain times. It's expected to have it. Now, to have a multi-million dollar home and have a concierge related to that property, is a new concept to a lot of home owners and that's why it's been kind of hard for us to get our early adopters but as we've built our affiliate relationships on property managers and real estate agents, we're starting to come in to a lot more referrals and getting acknowledged in magazines and newspapers locally as a new service being added to, I guess, the community has been another big push.
Right now, we're on this momentum period where the $10,000 would be really, really helpful for us to be able to go out there and do a lot more print advertising to keep the momentum that we've been able to create on our personal finance and publish and events.
Laura: Is there some sort of initial fee? I'm just wondering why it's hard to get people signed up if they don't really have to pay until they need anything? I own a vacation home and I'm thinking like, Why wouldn't I tell my tenants, "Hey, we work with this service. If you want to contact them, You're going to have to pay for it yourself, it's $35 ..." Does the home owner have to do any initial contracts or commitment?
Cory: No.
Eric: No. It's a matter of just clicking terms of service, agreeing to a terms of service agreement and then you're good. You're going to be able to fill out a form or if not, you can call me or Cory via phone and we'll get you and put it in to the system. Each client that would call or potentially call, would essentially, we have a profile for them. We understand their home. We know the address. We know the special access codes, how to get in, as well as the profile of the home owner so where their main address is, name and so on and so forth. We build the profiles for them. That generally doesn't take too long to be able to do. It allows us to cut back on costs.
Greg: If you were to win this $10,000 and looking forward the next year with this business, what do you think, like realistic, how many homes you think you'd be managing in a year from now or how many requests? What's it going to take to get there? Give me a little bit of your thoughts on the realistic business path moving forward.
Cory: Realistically, we see ourselves getting up to about 50 or so homes, preferably at the end of the summer and that's because, in a lot of mountain towns, they are seasonal, very transient communities where you have the snow birds that come up for the winter and then the summer people who let their house sit empty during the winter and visa versa. We've been able to get 10 or so homes who are gone during the winter and now we feel that that clientele is going to be back for the summer and be able to refer us to a lot of the families that they know locally, that are in this transition period of a few months and we have plans on reaching out to each one of our clients and asking for more of a referral channel, which all of them have been quite happy with our services.
We see that being a big jump, getting say one to two, to three from each client that we currently have, giving us up to 30 or so homes and then from their, our print advertising is helping us scale out on that side, along with more properties are sold during the summer months and the real estate channels that we have of a few hundred realtors locally will also allow us to then tap into a whole new market of the new home owners that have recently purchased a property, along with our affiliation with the property management companies, we see more growth on that side as well, to be able to provide services "home owners" and to rental properties.
Eric: Right. Property managers, they already have a lot of clients underneath their belts so it allows us to tap into that client pool that they have for us to be able to provide services to them.
Greg: We have two final questions for you guys then a bit of advice or just thoughts after listening to this pitch. The first of the final two questions are; give me your last, final thoughts on why you should win the $10,000 prize.
Cory: The $10,000 will be put to a lot of use in regards to how we wish to spend it, the exposure of our company needs to receive to get us up to that next level, along with being able to pay some of our staff that's been putting a lot of time into volunteering their time. That'll then allow us to cover our debts and grow the company to where we see it going and where a lot of the community see us going as well. It comes back to capital and usage.
Greg: If someone's interested in this show and they're interested in signing up, where's the best place to find you guys?
Eric: They can find us at www.curohome.com and they can sign-up right on our website.
Greg: Excellent. Hopefully we've found you some new customers through this podcast. Laura, after listening to this pitch, what are your overall thoughts on both their pitch, as well as your predictions on the further of the company or what hurdles you foresee?
Laura: Yeah. The pitch, you started with a vision for 2019. It almost felt like you were hiding your current numbers because there were so many slides with projects, which we all know we can write whatever we want for our projections so I would have liked to have heard more about what your currently at. Basic questions like; have you had funding already? Are you self funding it? Stuff like that wasn't answered. There was sort of some side stuff that's not as interesting to investors honestly, like the personal stories about ... being charming but aren't really as important as some basics like hearing how many customers we have right now and here's how we got them.
Greg: Good tips. For me, first of all, nice job guys. I think you did a nice job with the presentation. Both of you are great speakers. I like the matching shirts. I can dig it. For me, the biggest advice I would have for you guys moving forward, would be to try to clarify your overall value prop or exactly what CURO-Homes could do. To me, after watching your pitch, it still wasn't quite clear to me, like, how do I have to pay for this? I'm not quite sure. Is this for me if I'm renting a home or is this for me if I'm owning a home, renting it out? Seems to me like, I think a lot of entrepreneurs, when they're first getting started kind of run into this like, "Let's just try to be everything for everybody because we're just trying to hustle to get our business wherever we can and sometimes that's fine for just exploring markets but trying to drive down on what you think is going to be your best market and being able to clearly explain that to someone who might be interested in CURO-Homes, I think could be really beneficial for you guys.
Laura: Yeah. I just want to throw in one more little thing. Subscriptions and seasonal contracts just seem like a huge opportunity for you guys that maybe you haven't pursued thus far because you've talked about standard things like home check-ins, a standard pace of if people are gone, you're going to check-in every two weeks, every month or whatever. I think you'd make the home owner's job a lot easier by saying, "Here's what most people like to do. Here's what we propose." Because right now, it's sort of cumbersome for the home owner that they have to contact you. It's like, "Go check the water pipes. Go make sure none of the windows are broken." The easier you can make things for your customers, the better and then that's better financially for you guys to say, "Okay, we're going to service your home for the year. You're here for this one season. Here's what we do every month."
Cory: I don't want to apologize because I'm pretty proud of our presentation but I do want to apologize in the sense that we didn't tell you as clear as we could have because we have put together bundled packages for home owners, during the seasonal periods they're not in town and those range anywhere from $75 for two checkups happening a month, all the way up to $200 where they're bundling up and the majority of our clients are in the $200 range every month to pay for services, specifically to do checkups where the house is getting a full walk through of any potential issues, along with four or more random requests that they may have during that period of time to provide additional services such as airport pickup for the weekend or package delivery or opening the house for the cleaners.
These are the consistent services needed for the properties as they sit unoccupied and we have put together kind of like a bundled subscription for home owners during the six month period that they're out of town.
Eric: Yeah. That can be found on our website as well, under pricing. It's curohome.com and you just go on to pricing.
Greg: Nice job. Again guys, I appreciate, I can see the enthusiasm. I can tell you guys are really passionate about this and I'm confident you'll have success in the future with it. Thanks again to coming on.
Cory: Great. We look forward to seeing you again.
Join us tomorrow to hear Week 3's second pitch, Poolside Creations with Michael and Stephanie Minshull.
Get the latest episodes...
Don't forget to subscribe on iTunes, Google Play or Stitcher. If you prefer video, visit our YouTube channel.
Do you have a new business that needs seed money? Or a new project that you're ready to get up and going?
There is a $10k prize for the winning pitch, plus some other goodies that will help you out along the way. Greg and our guest judge will select the weekly winners and YOU will vote on the winner from the 3 finalists.
Get your pitching skills at the ready!
I want to apply