PITCH 2 Poolside Creations
Subscribe on Apple Podcasts
Go
Welcome to the third week of the first season of Go Pitch Win! Each week Greg is joined by a guest judge to hear 2 entrepreneurs pitch their business or product. After hearing the two pitches they will pick the weekly winner to move on to the final 6. At the end of the 6 weeks, Greg will select the top 3 and then we need you to help us pick the winner! Once the 3 finalists are announced we will open the voting for you #FreedomBuilders to choose our $10,000 winner!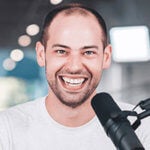 Host
Greg Mercer, Jungle Scout Founder
Greg is the founder and CEO of Jungle Scout, a suite of tools that empowers freedom builders. As a successful entrepreneur, Greg leads a team of 65+ employees. He is also an influential educator, offering free and inspirational content that has helped thousands of people build their own businesses and freedom.
Laura Roeder, Meet Edgar
Laura Roeder is the founder of Edgar, a social media automation tool designed to prevent status updates from going to waste. Laura has given talks at conferences like BlogHer and South by Southwest, and has spoken about the value of independent entrepreneurship at the White House. She's also appeared in Forbes, Fast Company, Mashable, CNET, and other major publications.
Pitch - Poolside Creations with Michael and Stephanie Minshull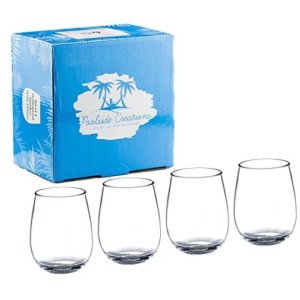 Michael : Hi, I'm Michael. I'm a certified sommelier, recovering chef of 20 years now. I'm the co-founder of Poolside Creations. Stephanie is the founder of Poolside Creations. A very talented young woman here. We met in Hawaii, got married there, moved to Oregon where we are currently, and that's when we started the business.
Stephanie : Yep. I guess I am the founder. Michael is my partner in life and crime and business and I could not do any of this without him. He's been with me every step of the way, and there's no way I could ever do this on my own, so thank you.
Michael : Love you.
Stephanie : Love you too. Greg, you put win in the title of this competition, so I followed your lead and I have personally done two Poolside case studies. The first one's a little bit longer. We'll go through that, and then I'm going to roll into the second one. Case study number one. Poolside Creations: How to Enter a Competitive Niche and Crush It. Almost two years ago, I'm an active member on Quora, it's kind of a geeky site, I don't know if you're aware of it, but there's a lot of FBA sellers on there. I got a link to the Jungle Stix case study through there and on my commute to my boring corporate job and reading this Quora thing and I followed the link and was like, "Whoa. Mind blown," and then I made Michael read it.
Michael : Yeah. No idea that this was even a stream of revenue. It really opened up our eyes.
Stephanie : Yeah.
Michael : We got Jungle Scout, we looked at some of the data just because we were super curious, and then we got to that point where we decided yeah, we're going to do this. We're going to choose a product, but we couldn't decide.
Stephanie : We had analysis paralysis at that point. We were literally sitting at the dinner table one day and we were having a glass of wine with dinner and ...
Michael : I broke it, which I have a tendency to do. That was like the aha moment.
Stephanie : Right.
Michael : That was the item.
Stephanie : Yeah. We were like, "Okay, eureka." The first thing we did was get onto Jungle Scout and we looked at all of the data and I was like, "Whoa." Okay, so A, huge demand. B, super competitive marketplace. Like, holy competitive marketplace. Huge, enormous list of products. But, we have something that I feel like nobody else in that marketplace has, which is a very intimate knowledge of the unbreakable wine glass market.
Michael : We essentially took every rule that you said not to do for a market, we destroyed that. Disregarded them completely. One of the competitors in there had 2,500 reviews and we still went there. But we had a better product.
Stephanie : Yeah.
Michael : We had a much better product.
Stephanie : You want to go through some comparisons?
Michael : I looked at stuff that was flimsy, I looked at stuff that was bent, I looked at stuff that was squishy. I looked at stuff that was cloudy. We found someone that can produce a wine glass out of tritan that was actually a wine glass. It just has a really classic sort of cabernet shape. It has a nice bowl. It has a nice mouth on it. It actually lets the wine do what wine's supposed to do.
Stephanie : He'll wine geek out forever, so I'm going to stop him there. He's got a fancy paper behind us. He's had hundreds of hours of training in this. I read all of the reviews of all of the products and I was like, okay, well most of the reviews are really pretty bad, even for the high quality one of these. We had what we thought would be a better product, and I looked at the reviews and the word I found consistently in the reviews was, "Poolside."
Michael : Next step, find a supplier. We've got a lot of experience doing this. That was easy.
Stephanie : Yeah. Both have lots of multinational corporate experience, so those couple steps were super easy. Going through the JungleStix thing, like finding a supplier, choosing a supplier, inspecting samples, Michael inspected all the samples.
Michael : Yep. Negotiating everything, getting all the photographs. Then we got to launching.
Stephanie : Our product was almost ready to be shipped, and my supplier's email got hacked and I received an email asking for a Western Union payment and it was like 7:00 AM on a Saturday morning. Freak out. Okay, call there on Skype. Got to fix this. Okay. Well, that caused us to push into Golden Week because everybody had things to deal with. Our shipping missed. Then we missed the December cutoff, and then we didn't launch Poolside until January 6th of last year. Epic fail. Launching a product called Poolside on January 6th ... Kind of hard.
Michael : Yeah. You know what? Zero sales for an entire month kind of hurts. It was a doughnut. It was not pretty.
Stephanie : The episode, again an epic fail. Epic fail. We went through two months of like, "Uh oh." Then I woke up on March 2nd of last year and I was commuting to my boring job and I looked at my email and I got an email from you, Greg, and the title of that email was, "When is it time to abandon your product?" I was like, "Oh, this is a very appropriate time for this." I clicked on it, and it's a very short, a very short podcast and there's only like two minutes, but you know what you said? You said, "You know what? What do you got to lose? Go for it, be bullish, bubble your way to the top." I was like, "Oh hey, alright, well you know what? Greg told me to be competitive. Alright, I'm going to go take names. No holds barred." I dived in because I was like, "Obviously I'm missing something here," and I learned it real fast. And, all of a sudden ...
Michael : We're at the beach and we're having a glass of wine and it's selling. It's selling like crazy.
Stephanie : This is literally what happened. I'm looking at my app and I'm like, what ... Like I had no sales, and I have like 20 sales. I was like, "Well, Greg said to look for 10, but I just got 20. Wait a second, maybe our branding finally kicked in. I don't know." Thanks for that episode. That was super the kick in the pants that I needed at the time to make me not throw in the towel on Poolside. Then next steps, start gathering reviews. I also hit in the time of Amazon where they really cut back on how much email communication you could have with your customers, but all of a sudden the organic reviews started rolling in and people were just gushing about the product. I was like, "Wow. Okay, great." Any negative review, I responded and was like, "Here's my customer service response," and people would contact me and I would respond to them. I read all my reviews. One of my absolute favorite reviews is from a person who wrote, "We have a family member with a neurological issue, and they can't hold glasses because of that. These things are a God send to our family." Michael and I used to volunteer at our local nursing home, and we used to take our little old folks from the nursing home down to the beach and barbecue for them and all of the rest, and I don't know if you know what institutional glassware looks like?
Michael : They're terrible.
Stephanie : These things are actually really expensive, and ...
Michael : Yeah. They're not nice.
Stephanie : They're ugly.
Michael : They're sturdy.
Stephanie : Yeah, they're sturdy but they're super ugly, and you know what? I don't want to drink out of this. I don't want to feel like I'm in prison. No, I don't think so. I love my little old folks, and I love that I have customers from nursing homes. I have customers from camps with kids with disabilities, so that's what makes my little heart really into this, is not just that we're making wine glasses that are fancy for fancy people, but also that someone with issues that we cannot comprehend can actually have this nice wine glass in their hand and feel human.
Michael : Yeah, there's the dignity ...
Stephanie : And you feel classy.
Michael : That goes along with that.
Stephanie : Next step, officially rank for Amazon keywords and the top-seller badge for a couple of keywords. I failed fast at pay per click. I learned it real fast, and I was totally neglecting a couple of my top keywords because I thought they sounded cheap, and so I wasn't going for them. I dove into the data and I was like, "Oh wait, here we go," and I targeted those keywords and it worked.
Michael : It worked.
Stephanie : It worked.
Michael : Really, really well.
Stephanie : Really, really well.
Michael : So much so that you know how you're not supposed to lose sales because you run out of stock? We did four times. Completely ran out of stock and every time my corporate mind would go back to, "Oh, what's the run rate been?" Okay, and then recalculate the run rate and do another order and now the run rate's twice as much as that run rate was, and I can't get it. It was frustrating.
Stephanie : Poor planning for Q4 also. I sold out by December 15th, and we wound up doing six figures in six months last year, even with running out of inventory four times. Recap that, we crushed it in a competitive market. Case study number two. Poolside Creations. Following the Lead of the Million-Dollar Case Study. When you announce the Million-Dollar Case Study, I was like, "Oh. I'm in." I bought this book, The Million-Dollar, One-Person Business, which I highly recommend, I will send you a copy, we went and locked ourselves in a hotel room.
Michael : Yep. With some wine and our wine glasses, and we decided if we're going to do this, let's just do this. So we found two more products. These two products, which are also coming very soon. We've got a champagne flute and a rocks glass, both of them very classy, both of them the same high quality of our others.
Stephanie : Yeah.
Michael : Which will be showing up in the next four to six weeks to the market. Hopefully. Ish.
Stephanie : Maybe sooner.
Michael : Yeah, maybe sooner. It's not far off.
Stephanie : I wouldn't be showing you them if they weren't coming real soon. However, what's in the box?
Michael : What's in the box? What's in the box? We can't tell you what's in the box. But it's also coming.
Stephanie : In the process of getting these two products, I found a third product that ... It's totally different, but it fully complements the line.
Michael : Fits the brand. Stephanie : It so fits the brand, and I just accidentally found it and was like, "Oh, another eureka moment." We're launching a fourth product. We're all in on this million-dollar Poolside Creations. We built a Shopify store. Michael made our first wholesale ...
Michael : First wholesale sale was yesterday, which is great. There's also this.
Stephanie : I also have a social media and launch plan that I've been testing.
Michael : Everything is trademarked.
Stephanie : Trademarked. Received the trademark, yeah. That's going, that's normally hung up on the wall. I've been testing my launch strategies.
Michael : Oh, and the launch strategy is pretty good.
Stephanie : This is today. This is all after I ran out of Q4 inventory and had to air freight.
Michael : Air freight.
Stephanie : I air freighted, and then I sold out again while my container was coming and I was like, "Ah!" Yeah, launch strategy's tested, however ... I lost my full-time job two weeks ago. That's been kind of bankrolling this ... We both have been paying the bills, and this has been just like rolling every penny we can from Poolside back into Poolside. What would this money do for our business? I don't want to have another epic failure of a launch. I have a huge launch plan and two full containers of product on the way, and I've got to figure out how to execute this. We're kind of, this is a year since your kick in the pants to me of, "Go bullish, and bull your way up there," and I kind of need a kick in the pants from you guys. Here is my final pitch. If you guys pick us, A, I want the Jungle Scout community to have input into the charitable contributions that we're going to make to camps for kids with disabilities and nursing homes. Both very dear to our heart. Secondly, when we hit our goal of seven figures, when we're million-dollar sellers, we're going to turn around and we're going to give the $10K back and we're going to sponsor the next round of this competition. My only condition to that is that we get to be guest judges. That's my promise.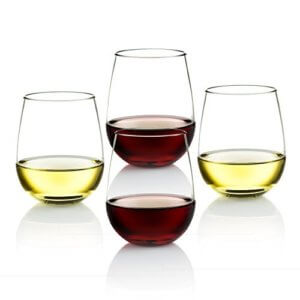 Judge Questions
Greg : Alright. Thank you very much for that.
Laura : We loved it.
Greg : Probably one of the, or it is the most entertaining pitch so far, so kudos on that. Very inspiring story, very fun to listen to. With that though, we have some questions.
Laura : First, financials. Like profit, total sales.
Stephanie : The basic financials, I've got to run my numbers again because they started going crazy, so I basically did no sales until April of last year. The six figures that I did was from May until December 15th or so.
Laura : Six figures, can you share what that, how much?
Stephanie : I'm going to have to keep that under wraps.
Laura : Okay.
Michael : It's not a huge six-figure number.
Laura : Okay. I'm getting the hint. I'm getting the hint.
Stephanie : It's over $100K but it's under $200K.
Michael : But it's under $200.
Laura : Okay. Okay and yeah, what kind of profit did that bring? Or no profit?
Michael : There's profit that's there, but all the profit is rolling into the business at this point.
Laura : Right.
Michael : Our margin is around 22%. The margin's pretty good. We are trying to focus a lot more on some of those advertising revenue streams, but our biggest issue that we have right now is maintaining the product stream because the product stream is moving so quickly and every time that we think we have it under control, it's moving quicker. Like Stephanie said, we have two full containers coming and by the time the May one hits the ground we're going to have to order another one. Before it even really gets to the warehouse, we're going to have to have another one in the wings to backfill that. That's every last bit of anything is going into that piece. Laura : So cash has been a big constraint up until this point. If you had $100K, you would be selling more in the business and growing faster. Is that right?
Stephanie : If I had $100K, I'd probably have four containers coming right now.
Michael : Yeah. And it is, it's that ... The part is the two products, because as you know you can't piggyback on reviews, right? As far as launching a product, even if it's branded under the same, I mean we've got the opportunity to do banner ads and things like that, but we can't piggyback on the success of the one product, so we've still got to go back and do all the work into that to push that piece to see that growth.
Stephanie : Yeah, and I am Brand registered so I'm going to do my storefront and do the matrix with all the products, and of course the main product will be my highlight and the banner ads and all the rest. I know Brand registry 2.0 because I get the trademark in January. Yeah, but it's going to take a lot of ads and some social. I'm working with a few social media peeps to help me figure out that piece, because just like pay per click last year, me with social media this year I have no idea.
Greg : What are both of you guys' corporate backgrounds?
Michael : I did food and beverage for, like I said, I'm a recovering chef of 22 years and professional sommelier and I did a lot of regular sort of hotel, five-star hotel resort stuff and I recently in the last four or five years went into the corporate dining piece of it so that I could actually have a life and see my beautiful wife more than just when I went to bed and when she got up.
Stephanie : He manages the corporate dining program at Intel.
Michael : Well, I manage a very small piece of it.
Stephanie : Don't be modest. Okay, you be modest. He's got a huge staff and ... Yeah. Yeah. My corporate background, so I have a history in hospitality as well. About, oh gosh, am I aging myself now? 10 years or so. I went back to school. I have my MBA in energy finance. I actually was the subject matter expert for tax equity, investments into renewable energy projects, which was super exciting and I was very passionate about it, but the industry is just all over the place. I've had two corporations that I worked for go bankrupt. I've been trying to do this to kind of buffer that, because it's just all over the place.
Greg : Stephanie, would you say you're spending full time on Poolside Creations now?
Stephanie : Yes I am.
Greg : Is that your ideal plan, to just work on that and not have to go back to some other job?
Stephanie : I will never work in corporate America again.
Laura : Does that mean that you'll start pulling a salary, or just that you guys are just going to make do off Michael's?
Michael : At this point there's no salary to pull. If it came down to a point where yeah, Stephanie could pull a salary and we could hire people, then for sure.
Stephanie : The plan actually is I want to get the business up to the point where he can come in as my wholesale guy, because he's got so many industry contacts. He can sell these things to wedding planners. I may have a friend who gave them to a guy at the MGM Grand in Vegas who might be interested. I want Michael to be my wholesaler, because he's super good at sales at he knows everybody in the industry.
Laura : You know, the cash constraint that we mentioned earlier, I'm curious if you have tried to get traditional loans or other ways to get money to grow the business?
Stephanie : We are leveraged to the hilt right now. I did apply for an SBA loan for $50K and I got turned down due to not enough time in business, even though we're personally guaranteeing it with our income. We got shot down on that. We have some hard money investors, which is expensive. I'd prefer to have more traditional ways of lending, but it's a new business, it's hard to get funding.
Greg : You know, Amazon itself of course is like the 800-pound gorilla as far as distribution channel, or sales channels go. You mentioned potential wholesaling in the future. Are there other sales channels that you guys are considering or want to heavily invest in?
Stephanie : I started a Shopify store. I have my own website, and then within that I've got the tab for Amazon Prime, and then the other tab is for ... I haven't decided on the name for it yet, but it'll basically be for non-Prime members so I can drive people to my Shopify store. I'm working with a guy from ClickFunnels to use that to drive traffic to my site. I mean, I like working on Amazon too, but I want to really diversify those channels and drive people to our site.
Greg : What are some other things you think could result in major wins for the business in the next year or two? Michael : Some more wholesale business would be nice because that's something where you can get the deposit to push the product and you're not going to be on the hook for it quite as much, so it's a little bit easier.
Stephanie : You haven't really been part of this because this has been my thing that I've been working on since I lost my job.
Michael : Oh.
Laura : Surprise!
Greg : A lot of secrets are coming out in this interview.
Stephanie : I'm in negotiations with two different companies to be their exclusive vendor of their products.
Michael : Oh yeah, I know about that.
Stephanie : Well you don't know about the second one.
Michael : I don't know about the second one. And to think that she possibly could have told me for one moment.
Stephanie : Baby, it happened at 1:00 AM, so I was literally ... I woke you up. It was 1:00 AM and I was emailing with my translator with a factory, and he's like, "Go to bed," and I was like, "No, I'm working." Yeah, my translator was like all in it with helping me with this other factory, because I want to be their exclusive vendor in the U.S.
Laura : I want to know what you're going to do with the money. We haven't got to that part yet.
Greg : What they do with the $10K?
Laura : Yeah.
Stephanie : The money is for the launch plan.
Michael : For the new products.
Stephanie : Yeah.
Laura : Ads primarily?
Michael : Ads and social media injections and getting some influence work done. It's essentially because everything is so tied up in just product right now, in inventory, which is not a great place to be, but it's not as bad as not having inventory.
Stephanie : Yeah.
Michael : Because we leveraged so much of our personal finances into it, that's what we're looking for. Something so that when we do actually do this launch, it's successful. We don't want it to be slow. We want to be able to hit Memorial Day. We want to be able to hit the summer and the 4th really hard. We want to be able to make sure we're well-established by the time that the holiday sales season comes along because that's really where your big push is going to be, and that's where you're going to see those drastic changes.
Greg : This does seem like a very nice plastic wine glass, but being the somm you are, give us a little run down about what differentiates your product from others.
Michael : One of the biggest things that differentiates ours from others, aside from ... You can feel the weight of it. Aside from that, it's the shape. We looked really, really hard at the shape of the glass and how the glass has an effect on wine because this is a huge thing. There's studies on this that would blow your mind.
Michael : Yeah. The gold standard in the wine glass is well.... We probably can't mention their name, but anyway, they've done a lot of research on bowl, you have the bowl and you have the mouth and what happens is when you have wine in a glass, all the alkaloids, all the different alcohols come off and they capture in the glass and how they come out affects what you smell. If you smell violets in a glass that's shaped like this, you might smell cabbage in a glass that's shaped like this because it doesn't capture it correctly. Shape was the big thing that we were looking for initially, and then was quality. What we noticed on all the Amazon comments everywhere was the rims. That the rims were very sharp. We wanted something with a really nice, soft rim that didn't hurt your lip when you put it in your mouth. Another one was just, these other wine glasses, you can take them and you can squeeze them and if you want to squeeze this, you have to work pretty hard to squeeze this glass. It can almost be a workout.
Stephanie : Oh, it doesn't smell
Michael : It doesn't, oh yeah. There's the silicone ones, and there's the glasses that just smell bad.
Stephanie : Yeah, like these just like, they smell. This material is all, it's tritan.
Michael : Yeah.
Stephanie : It's a patented material made by Trenton, USA so the material's all made in the U.S.
Michael : It's all BPA, BPE-free. Stephanie : BPA, BPE-free. Totally dishwasher safe.
Michael : Yeah. Stephanie : Ours, a lot of them, because they're flimsy, they melt in the dishwasher even though they're dishwasher-safe. These bad boys can go through ...
Michael : They can go through high heat.
Stephanie : A commercial dishwasher.
Michael took a case of these to his big old commercial dishwasher and put the whole rack through. We have tested these things in ...
Michael : Extensively.
Stephanie : Every condition.
Michael : If one of these will keep you from throwing out a hundred of these or a thousand of these, that's a good thing. They're completely recyclable, but the durable of them, we still have the original ones that we've got when we got samples. They're a little banged up, they're a little scratched up, they've seen the test of time, but they're almost two years old.
Stephanie : And we took them on a three-week vacation to Panama. That was our product testing. We went on a surf trip to Panama and we were like, "Okay. How do we mess with these things?"
Michael : We did the same things with these too. We looked for shape, we looked for quality. It's a much higher level of durability than any other tritan glass that's on the market, and there's a lot. There's a lot out there. We knew what we were getting into, but we also probably know the market and know the product better than the other people, so that's where we've leveraged our expertise, our passion.
Laura : How are you priced competitively? It seems like you have an opportunity to go high end with your story and your background and all the care you've put into the glass. When I look at Amazon, are you one of the cheaper ones? More expensive ones?
Stephanie : I'm in the more expensive tier, but I'm kind of on the low end of that and that's because I ran out of inventory and so I'll likely raise my price by $2 to $3 as we roll into the season, but I've had to relaunch every time I run out of inventory and that is hard. I'll sell them anywhere from $20 to $23 bucks and I've even sold them for $25 bucks. On July 4th I was like, "Let's see what happens." I think that was probably the most expensive price of any of my competitors, and I still ran out of inventory.
Laura : Maybe you should stay at $25.
Stephanie : Exactly. The problem, so those fluctuations are, with Amazon it's like the more sales velocity you have, the more you sell and so if you raise your price too much, then your sales fall. That's why I want to diversify into these other channels, because the market has told us we can get $25 for this product. With Amazon, it's been difficult for me. I mean, if we had all the inventory that we could and I put my price at $25 and we didn't have to worry about running out of inventory, by all means I would go for it.
Greg : Yeah, I mean, you guys are crushing it on reviews, right? You're pretty much one of the only ones or the only one with over 100 reviews and still five stars, which is pretty amazing so it is a very legitimate product, right? It's much better than most of these.
Michael : We've had some good reviews too. One of my favorite three-star reviews was, "These look like great glasses, but I haven't used them yet. They were a gift."
Stephanie : Three stars.
Michael : "I bought them for a gift," but I thought that's great. I mean, it's a nice, honest review.
Greg : Not that this is a really important thing on Amazon, but what are your thoughts for the future of your branding and packaging?
Stephanie : These are the ones that arrived in our ... They came on pallettes to our garage so that we could ... We had a lot of loss from that one, so I went, I started with Fiverr and now I have a super pro designer and she is just pumping out all kinds of stuff for me.
Greg : Is this your Fiverr person? Or this is your pro?
Stephanie : This is my pro.
Greg : Okay.
Stephanie : Yeah. This is going to remain within the same overall scheme, but it's going to have some differences. It'll look as though it's part of the line, but some of the design elements are going to reflect the item that is inside of it and how different it is. If that makes any sense. And, I am also thinking of starting a winter line because I have a lot of customers who ski, they like to sit in the hot tub, and the winter line, blue and white work very perfectly also as company colors so I can have a sub-line that's more geared toward ski resorts.
Greg : We have two last questions for you guys, and then after that we will give you some of our initial thoughts on the overall pitch and business. How does that sound?
Stephanie : Yeah.
Michael : Sounds great. 
Stephanie : Sounds good.
Greg : Any final thoughts on why you should win the $10,000 prize?
Stephanie : If you give us the ten grand and we hit our goal of becoming million-dollar sellers, we're going to turn around and give it back because we have learned so much from this community, all the free content that you guys share, and I couldn't have done it without this guy, I couldn't have done it without you, I couldn't have done it without anybody in the community. I just want to turn around and give that back and support the next seller who wants to really achieve their dreams and crush their goals.
Greg : Great, and the last question is, after listening to this I'm sure some people are interested in purchasing these Poolside Creation glasses. Where is the best place for them to find and purchase them?
Stephanie : They can either find them on Amazon Prime. They're an FBA member. I also have a website, www.poolsidecreations.com. Very easy to remember. My Shopify store is integrated on a tab in there, so you can buy them through my Shopify store as well.
Greg : Great. Thank you guys very much. Laura, after hearing this pitch and answering your questions, what are your initial thoughts or advice that you would give to Stephanie and Michael?
Laura : Yeah, I mean I think it's a really exciting business because you've clearly created a great product, which at the end of the day I think is the most important part. Your Amazon reviews have prove that you really do have something better. Greg brought up the look. That was one of the first things that I thought as well. I think you can go way more high end with your packaging. The packaging looks a little cheap and a little homemade. I'm sorry, that's my opinion. Especially with your story, like you mentioned weddings. I could totally see brides being like, "Oh, I have to have the Poolside Creations glasses for my wedding. I don't want the cheap glasses." Or selling to resorts or hotels or whatever. Along those lines too, there isn't branding on the cup. I know you don't have a huge opportunity, but a tiny logo on the bottom, because it's such a great word of mouth. You're at a friend's house, you're like, "Oh, this is nice. What is this?" Or if you're at a hotel or something and you want to get it for your home, so I think you're absolutely on the right track. You're clearly figuring stuff out with the ads and making it all work. Yeah, I wouldn't be scared to go high end and really play up your story and talk about how terrible the wine's going to smell if you use any other glass.
Stephanie : Thank you. My next order may have my trademark stamped on the bottom of the glass.
Laura : Awesome.
Greg : Nice. Well I guess the first thing, with a lot of physical products companies, you guys' included, you're not the only ones running into this problem, you just need more cash, right? You've figured out the Amazon game. Once you've launched one product successfully, you can do more. Some will be more successful, some will be less successful than your first one, but you know how it works. It's not that hard once you've kind of figured it out. You just need more cash to scale this up, right? If it was me, now that you've figured it out, depending on your personality type, like me personally, I'm willing to take some risks so I would probably be willing to maybe sell part of the company for cash, like bring in a partner that maybe doesn't have any skills and doesn't really contribute from a business standpoint, but would invest their cash into that. I think that'd be an option.
Laura : Or they could have skills. You're like, "Bring in a partner with no skills."
Greg : Yeah well, at this point you got the skills, you just need more cash to scale this thing up, right? That's something I would think about. Then I would actually, I'm not a ... When you are just focusing on the Amazon sales channel, I don't think packaging and branding is that big of a deal. People are buying based off of the reviews, the photos, the price. Mainly those things, right? Packaging's not a huge deal. I do agree with Laura though, if you want to kind of move out of just the Amazon niche, I mean this really is a high end plastic wine glass, right? That's your value prop. That's your differentiating factor is this is a legit, really nice plastic wine glass. Probably nicer than any other one on Amazon. But I guess the branding doesn't convey that message to me personally. I also, I heard you talk about kind of the summer versus the winter type lines. If it was me, I think I would kind of ditch the whole thought of the season thing and instead just go for more of like a Riedel type brand. When you see a Riedel, like my wife bought some of these. She's a big wine drinker. She thinks it's cool to have these nice glasses. The box was, it's pretty impressive, right? You see this Riedel box, you open it up, it's like the wine glasses fit in there perfectly and stuff. It's pretty impressive. I think if you guys were going that route, that may go a long way with some of your customers. That's just one thought.
Laura : You talked about pursuing some influencer marketing, and the whole Instagram and video review unboxing is a very real thing. Especially, you see the glass in person, you can definitely tell it's a high quality glass. Someone holding it on Instagram, it might look sort of similar to a lot of wine glasses but if they can do the beautiful, yeah, unboxing with the high end foam and they're perfectly fitted I think yeah, that could add a lot to your value proposition.
Greg : Nice job guys. We love the enthusiasm and the overall just spirit you've brought to this interview. It made it very fun for us, and hopefully all the listeners are following along with the video as well so they can see that. Michael : Awesome, and thank you guys so much for your time and the insight. It's greatly appreciated.
Stephanie : Thanks for having us on.
Get the latest episodes...
Don't forget to subscribe on iTunes, Google Play or Stitcher. If you prefer video, visit our YouTube channel.
Do you have a new business that needs seed money? Or a new project that you're ready to get up and going?
There is a $10k prize for the winning pitch, plus some other goodies that will help you out along the way. Greg and our guest judge will select the weekly winners and YOU will vote on the winner from the 3 finalists.
Get your pitching skills at the ready!
I want to apply