GO
Welcome to the first season of Go Pitch Win!   Each week Greg is joined by a guest judge to hear 2 entrepreneurs pitch their business or product.  After hearing the two pitches they will pick the weekly winner to move on to the final 6.  At the end of the 6 weeks, Greg will select the top 3 and then we need you to help us pick the winner!  Once the 3 finalists are announced we will open the voting for you #FreedomBuilders to choose our $10,000 winner!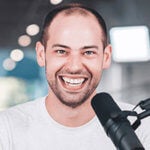 Host
Greg Mercer, Jungle Scout Founder
Greg is the founder and CEO of Jungle Scout, a suite of tools that empowers freedom builders. As a successful entrepreneur, Greg leads a team of 65+ employees. He is also an influential educator, offering free and inspirational content that has helped thousands of people build their own businesses and freedom.
WINNER
It comes down today. The votes are in and counted. The winner finds out now.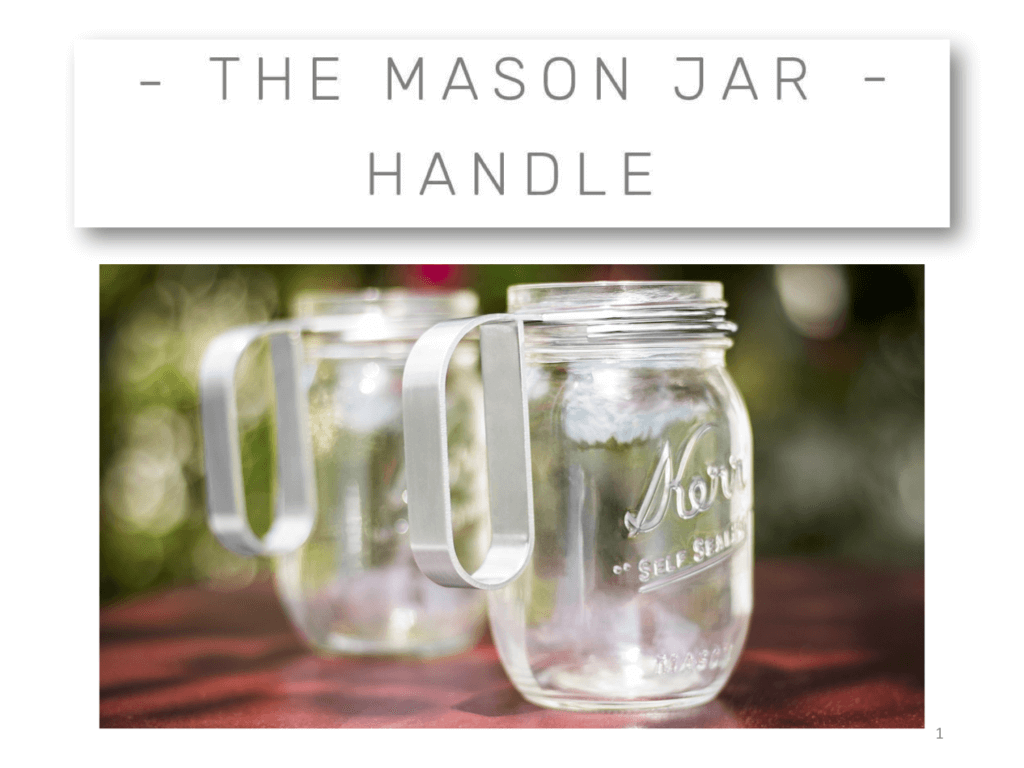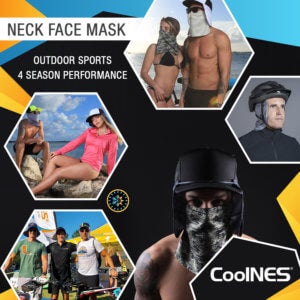 Greg: David, how are you feeling as we gear up to announce the winner of the $10,000 prize this week?
David: Greg, I am super nervous, but excited as well.
Greg: So I have to ask you guys, how does it feel to be one of the two finalists?
Shae: So great. We're so excited.
Greg: Were there any big takeaways for you from doing this competition that will help you with your business, regardless whether you win the money or not?
David: For sure, already the sales have increased and-
Greg: Wow, that's awesome.
David: Yeah, we're selling around, I think the last time I, first time I pitched you, I think you said around 500 were being sold on the Jungle Scout, and now we're over a thousand.
Greg: Wow, that's fantastic. I'm happy to hear that.
David: Yeah, so all the exposure that you guys are creating with the social media and yeah, it's amazing. It's great.
Greg: Did you ever expect when you were putting in your initial application to get on this show that you'd make it to the final round?
Shae: Absolutely not.
Garrison: We hoped that we were or we wouldn't have applied.
Shae: Right.
Garrison: We think we would make it, I don't know. That's, no, I don't think we felt we'd make it this far but we definitely hoped that we would have a good showing.
Greg: Were there any big takeaways that you gathered from hearing the judges kind of talk about CoolNES or what they would do if it was their company?
David: I've clarified the images. I've specified them so if you go to Amazon, now you can really see that the product can be used for specific sports, golf, tennis, and I know that those images are working. So, I really appreciate all that feedback and help.
Greg: So I have to ask you, since your initial episode aired, have you seen any additional sales with the mason jar handle?
Shae: Some, yeah.
Garrison: Some, yes. Yeah. And we've had some discussions with some other companies about some larger, wider distribution of our product, and just showing them things like our pitch video, like our actual episode with you guys and saying, "Oh hey, well you should check us out, and we'd be interested in getting in your chain, your stores." And then having that conversation, it has actually, it was really helpful. I don't want to spoil and surprises here but you can expect to see a wider distribution of the mason jar handle here in a few months.
Greg: Moving forward, after this competition, are there any other plans for CoolNES that have evolved throughout this competition or maybe a strategy that's changed for your business?
David: I see myself right now as a product, not a business, and I would like to create a business out of this brand, and now I have the platform in place and I sell, I mean, my sales are incredible. The last 30 days sales have increased around 66% every month, and I'm selling obviously in Europe, Canada, and all those marketplaces are a benefit to the whole picture of sales. So, yeah. I have this product and I'm going to stop making the bag and the boxing product that you guys recommended to focus on just the masks, which I'm going to be doing.
Greg: Cool, very exciting. Do you have any other updates on the business as far as, maybe have you incorporated any of the feedback from the judges into the business or anything else?
Garrison: Big time. Oh yeah. We, so since we last talked, one of the big concerns was whether or not we were gonna be able to manufacture these things to scale.
Shae: Right.
Garrison: And with all the extra steps of the ring in Tulsa, the handle overseas, they're welding it together in Tulsa, we poured a bunch of time and energy into finishing the manufacturing overseas. So now we have just completed our first thousand piece run of the mason jar handle completely overseas. They look incredible. They fit great.
Shae:They arrive fully assembled to our house, open them, they're ready to be sold.
Garrison: So we can now send them. Whenever we get orders, we can ship directly to the distributor and no problem. So that was really exciting. That was a big one. And then also we have put more effort into the influencer space, so we have some influencers I think over the coming months who are going to be showing off our product a little more. We have some really cool ways, for example, getting our product into the hands of influencers, here's a cool way that you can do that. You've got a neat product that's local, that's made by a local business, going over to the big concert venue in your area, so like your stadium, your local music venue, and getting them to place your product in the gift baskets that they give to the performers, so that the performers can take pictures of them. When they come in, they get all of these little knick-knacks from showing up and the next thing you know you've got some famous person taking a picture of your product and going, "Man, I've never seen something like this before."
Greg: Fantastic. Happy to hear that. In the next five minutes or so I'd be happy to answer any questions that you have or try to provide any guidance for you and your business. Is there anything that I can do to help on this final episode?
David: For sure. I mean, I don't even know where to start with the questions. But, I have to tell you that I've done a lot of market research with Jungle Scout and if I had to tell you that there's 179,000 caps sold a month on Amazon, which can vary from Nike, Adidas, non-brand caps, and there are 27,000 caps with flaps being sold a month, right. When somebody's looking for that face sun protection, or neck sun protection, there's only three really things that exist. There's a cap, or there's a cap with a flap, or there's a neck scarf. So, if I'm telling you that there's this potential of sales per month, I don't know, what's that, I say 200,000 similar items, or if I got my product in front of those buyers, my sales just in Amazon ... That's just Amazon USA by the way, those numbers. Can you imagine the sales that CoolNES could potentially have?
Greg: For anyone who is listening to this and looking to apply for next season of Go Pitch Win, been through the process now of hearing what the judges had to say, hearing the deliberation around for the finals, what types of feedback would you guys have for new Go Pitch Win contestants?
Shae: Definitely put time into those videos. This is really the first time that we sat down and made a sequence of videos throughout this process as, you know, we'd advance from round to round and we've used those videos for lots of other things, lots of other growth that we've been trying to get here locally and online. So, putting the time in to make those videos that, we are working a partnership with you all at Jungle Scout, to promote was so worth it for us.
Garrison: And, I'll say one other thing. Now, this only holds true if we actually won.
Shae: Okay.
Garrison: But if we did end up winning, then one of the things that I would say, you know when you look, like CoolNES, that was a really neat product. He seems like a really great guy, and he's got a huge social media following, like it compares to ours. If we end up winning, then I would say use your email lists.
Shae: Cultivate those email lists.
Garrison: Cultivate email lists. So like, we reached out to our graduate network, you know like our school's graduate networks-
Shae: Army network.
Garrison: ... the army networks, our neighborhood email lists, our- 
Shae: Local associations.
Garrison: ... family and friends. "Hey. Send this out to everybody." Because, to be totally honest, the voting doesn't lend itself well to a quick explanation. There are some steps you've gotta go through to understand.
Shae: But it's been a long process, so.
Garrison: Right, and so to get that high quality, understand, this is get, click through here then click through here then click through here then do this, cultivate the email lists. Those email lists, and it's so much better, at least in my estimation. I mean, I wish we had 20,000 Instagram followers, but having an email list, or email lists, that you can keep and that you can use and that are high quality leads, that beats, I think anyways, I think that that beats out a bigger social media following.
Greg: You know, going into Go Pitch Win, I think we had over 100 applicants. Of those it was narrowed down to the 12 episodes, and to make it in the final two is quite the achievement in itself, even if you were not to win. So, congratulations for that. Congratulations for everything you've done with your product and your brand and I wish you the best of luck in the future.
David: Thank you so much, Greg. Yeah, I have no words. It's been great, super exciting, and I'm so happy for my competitor and myself to be in the final because, you know, I think whoever wins, it doesn't really matter. We're both gonna do well. I think that Garrison and Shaelynn, they're going to succeed with or without the prize money. So, yeah it's a great energy and I really appreciate all the votes for being in the final, and especially for you to be doing this competition, which is amazing.
Garrison: I hope I get to speak to you again.
Greg: Well, with all that being said, would you guys like me to tell you who the winners were?
Garrison: Oh my gosh.
Shae: No, yeah, no.
Garrison: Are you kidding?
Shae: Yeah, okay, okay, okay, okay.
Garrison: Yes, of course we would.
Greg: You are the winners of Go Pitch Win season one. The $10,000 is for you guys to invest in your business and to help you in the future. Congratulations! I mean it. No joke.
Shae: Oh my gosh. This is so exciting.
Garrison: Thanks guys. That's really, really awesome. Thank you so much.
Shae: This is amazing. This has been incredible.
Garrison: Oh man.
Shae: Either way, I mean really, really. We meant everything we said. Everything that we've done in this process has exponentially helped us regardless.
Garrison: I feel like I'm gonna puke and I don't know if it's the food poisoning.
Shae: It's not the food poisoning.
Garrison: Thank you so much. That means the world to us.
Shae: Oh my gosh. Thank you.
Garrison: Oh my gosh. I gotta call my father-in-law and uncle-in-law. We gotta let them know. That's just huge for us. You guys have been wonderful. Thank you so much.
Greg: You're very welcome. You deserve it. You know, the audience and the crowd and our listeners voted on it and they agreed, so congratulations. You guys have been amazing to work with. You really do deserve this. I can tell how passionate you guys are about this business and about this project and kind of like new life moving forward. So, there's no one else that I could think deserves it more than you two, so congratulations.
Shae: Thank you.
Garrison: We can't thank you enough.
Shae: I cannot believe this.
Garrison: This means the world to us. You guys are awesome.
Shae: It's insane.
Garrison: We are so glad that we even got linked up with Jungle Scout in the first place. One of these days.
Shae: One of these days we'll actually tell you-
Garrison: We'll have to tell you how we got into Jungle Scout.
Shae: ... how we found you.
Greg: Let's hear it real quick. Let's hear it.
Shae: So, we stayed home last Thanksgiving, instead of going to see family or anything, we just stayed home and we decided to do ... There's a book called 'Sprint' and it's doing a eight hour sprint.
Garrison: It's just a big push with your, whatever your business concept is, or whatever.
Greg: Yeah.
Shae: And we decided we were gonna stay home on Thanksgiving and he and I were gonna do the sprint.
Garrison: For the mason jar handle, so we're gonna get up the website. We're gonna get our sales infrastructure in place with the fulfillment and our ship station account, all do this stuff.
Shae: And so we just worked, worked, worked, worked, worked and we needed photos.
Garrison: Well, so we needed a box.
Shae: Yes.
Garrison: We needed boxes. So we're going through, we're doing everything, so that our goal was by the end of Thanksgiving weekend to be able to sell our product. Because we weren't ready yet. We needed a box, we needed a label and a tag, all of that stuff.
Shae: Yeah.
Greg: Yeah.
Garrison: So we go through, we're doing it all, and we get to Black Friday.
Shae: Black Friday.
Shae: The day that no one wants to leave their house if they're sane.
Garrison: And we still don't have any packaging, you know, and so Shae is-
Shae: I found one place in town, the Box Broker, and they were randomly open out in our kind of manufacturing area, and so I thought, "I think it's safe. I'll make the drive." And I went out there and I brought the handle and I showed the guy, it's just one guy-
Garrison: The guy who owns the company.
Shae: ... and he owns it and he's just working that day. And I showed him and I said, "I need a small box. Do you have something this small?" And he said, "Yeah. What is this thing? What are you doing with?" "Oh, it's our product. It's a new product." "Yeah, well my son-in-law does that kind of stuff too, fanny packs. He makes fanny packs."
Garrison: And he goes, "I don't know what people will buy but heck, I won't even pretend. You know, people might buy that. My son-in-law, he does fanny packs on Amazon or something, he's made like a couple million dollars."
Shae: A couple million dollars.
Garrison: And so, Shae comes back and she tells me this and I'm like, "I gotta know, call that guy. Let's get his son-in-law's contact information." So we do that, and then his son-in-law, I send him an email, I'm like, "Hey. How did you get your product selling like that? That's incredible."
Shae: Yeah, look great.
Garrison: And he goes, "Do this. I will answer all the questions that you have. Watch the million dollar case study. Here's a link, and then drop me a line with any questions." And I pull this thing up and it's like 26, how many episodes was it Greg?
Greg: I don't know, like 20 episodes or more.
Garrison: 20 episodes or so, and I look at it, I go "Whoa. Oh, that's a lot." But you know, if you're gonna sell millions of dollars in product, the research is worth it. So I pulled all of the audio off, I ripped all the audio and put it on my MP3 player, and when I'm doing these drives for my company down to the oil field, or down to wherever, I'm on the road all the time, I would put that thing in and just listen to it all, and then I'd take notes and take notes.
Shae: And I'd do it while I'm sewing and listen.
Garrison: Yeah, and then a lot of the stuff, the how you do the research on market size, it's just, and how you find your manufacturer, how you navigate duties in customs and the harmonized tariff system, and all of that, that was so applicable.
Shae: We were right in the thick of it.
Garrison: Yeah, and so we took all of that. And then, I'm like, "Well, I want to get a Jungle Scout membership. This is a really cool platform. This is super useful." And so we got the platform, and then, now I'm like a follower. You know, we're listening and watching all the stuff, and then you sent out the application for Go Pitch Win and that is how we wound up here. But that's how we found out about Jungle Scout.
Shae: All thanks to ... and working on holidays sound pretty entrepreneurial. Greg: Absolutely. Right on. That's a great story. So, the nephew of a box manufacturer, or something along those lines, right?
Garrison: Box broker.
Shae: Box broker.
Greg: Box Broker. A box broker who has sold millions of dollars worth of fanny packs, I like it.
Garrison: Yeah.
Shae: All thanks to you, really, I'm sure.
Greg: That's great. Cool.
Garrison: Freedom builders.
Shae: Freedom builders.
Greg: Absolutely. Well guys, it's been a fantastic time talking to you. Congratulations again on being the winner of season one of Go Pitch Win, and thank you very much.
Garrison: Thank you so much.
Shae: Thank you.
Garrison: Oh, we sure appreciate it. You guys are the best. Thanks, Greg. Thanks Jungle Scout team. Thanks, Liz.
Shae: Thanks.
CONGRATS TO THE MASON JAR HANDLE!!
Get the latest episodes...
Don't forget to subscribe on iTunes, Google Play or Stitcher. If you prefer video, visit our YouTube channel.
Do you have a new business that needs seed money? Or a new project that you're ready to get up and going?
There is a $10k prize for the winning pitch, plus some other goodies that will help you out along the way. Greg and our guest judge will select the weekly winners and YOU will vote on the winner from the 3 finalists.
Get your pitching skills at the ready!
I want to apply