Ricerca instantanea a portata del tuo browser.
Immagina di essere in grado di ottenere precise metriche in tempo reale sui prodotti mentre navighi su Amazon. Non è magica, è l'estensione Chrome di Jungle Scout!
AMPLIFICA LA TUA SCELTA DI PRODOTTI


RICERCA SU AMAZON
Trova i tuoi prodotti di interesse attraverso l'intero catalogo Amazon
TUTTI I DATI ALLA PORTATA DI UN CLICK
Clicca sull'estensione Jungle Scout e vedrai tutti i dati rischiesti in rempo reale.
BASTA INDOVINARE!
Non dovrai più basarti sull'intuito. Da oggi avrai a disposizione dati reali, basati su vendite, profitti e recensioni reali
Utilizza i dati per costruire una strategia di ricerca di successo, e scegli di lanciare solo i prodotti più richiesti!

Connect to the data,
build a scalable research strategy,
and launch your most successful products ever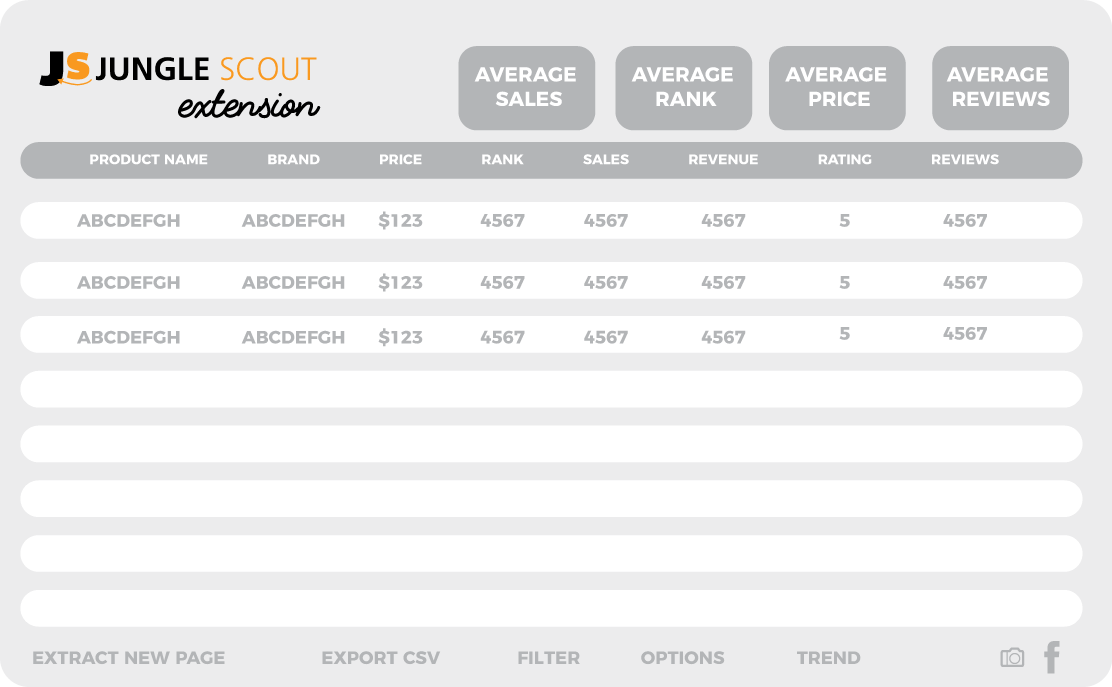 Comprehensive
Estimated Sales
And Revenue Data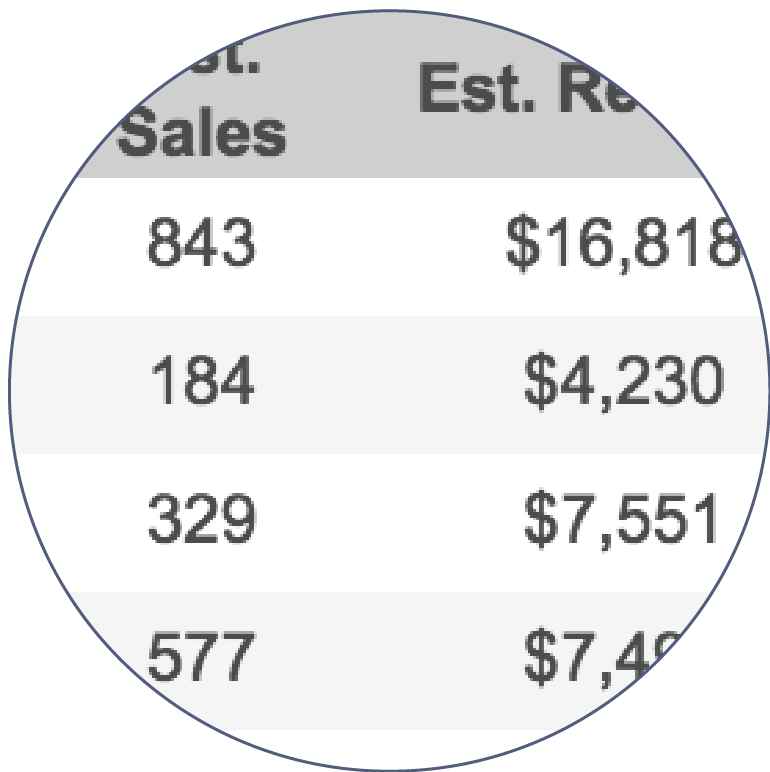 Number of
Reviews & Ratings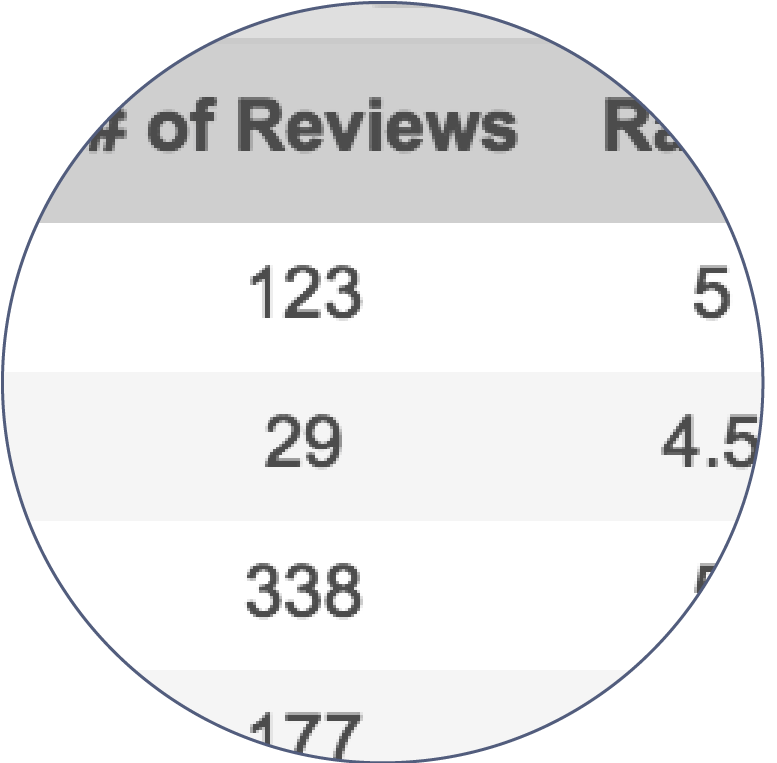 Kickstart your research
and ideas generation –
save important data
with the export feature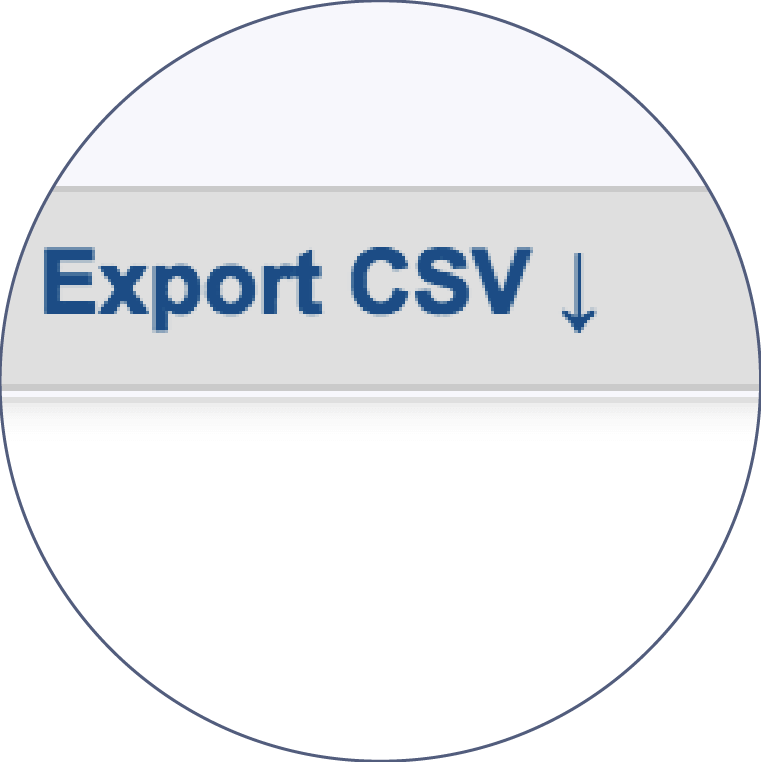 Filter your
search on key
metrics such as
price, sales and rank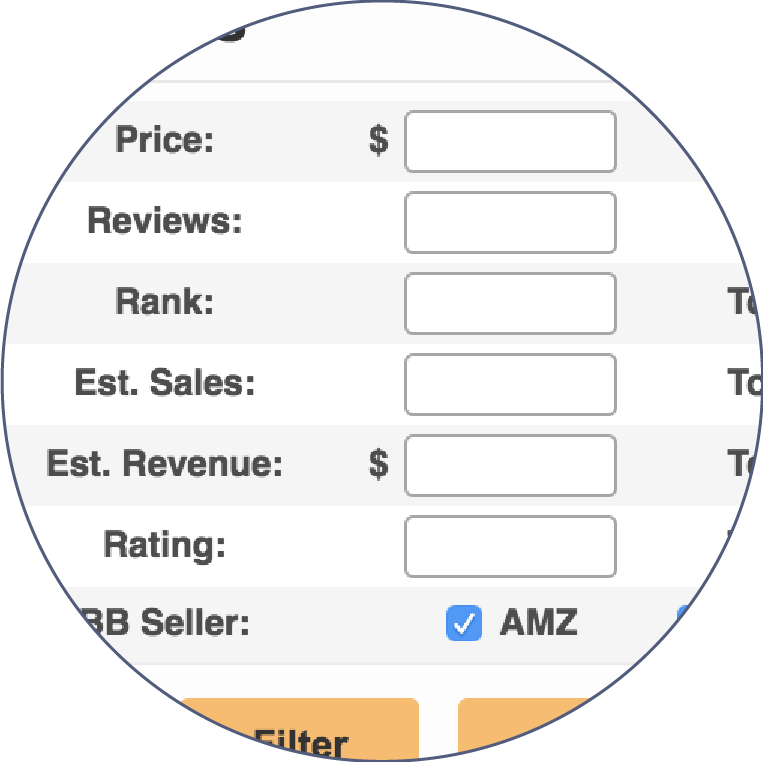 ---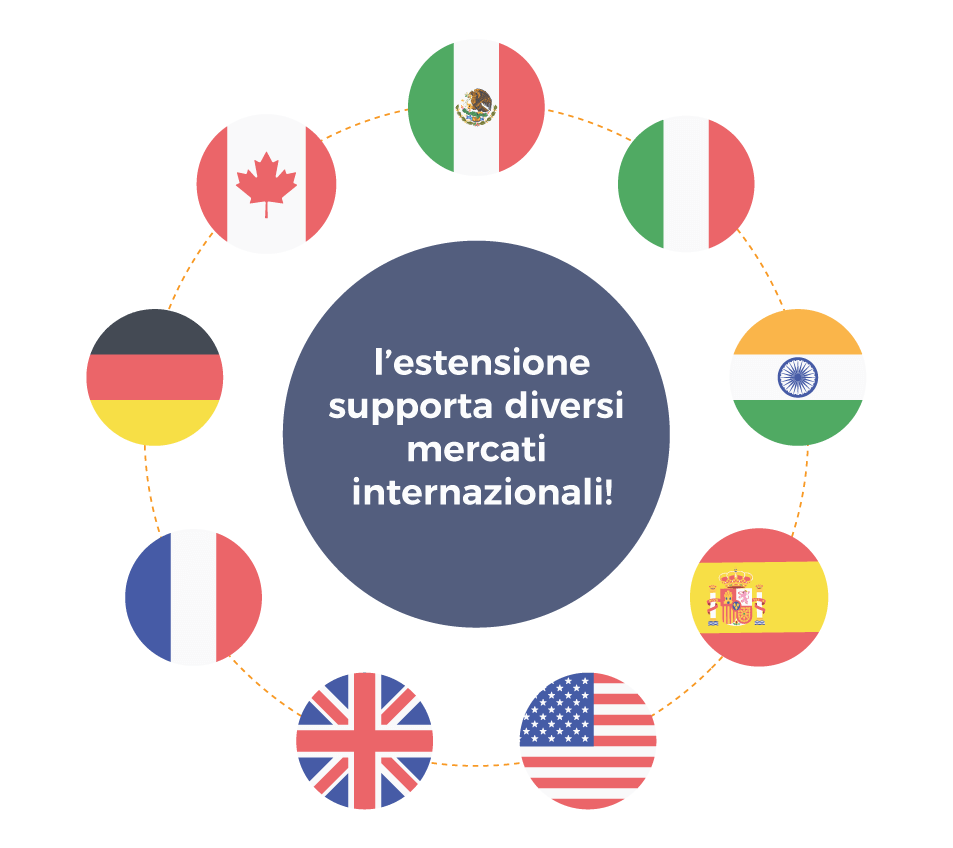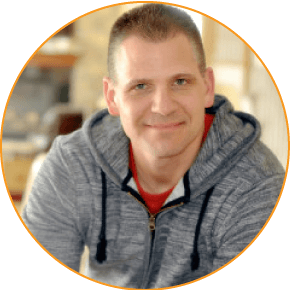 "Jungle Scout è un prodotto di cui non posso più fare a meno, da quando ho scoperto i benefici che può portare al mio business, e in modo semplice e veloce. Uno strumento che qualsiasi rivenditore Amazon dovrebbe possedere!"
-Scott Voelker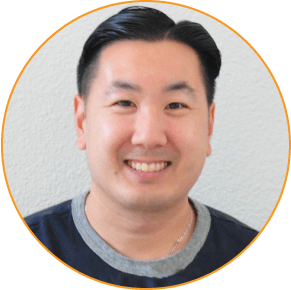 "Jungle Scout è per me un'importantissima risorsa per trovare nuove idee da Amazon. Lo suggerisco a tutti i miei studenti, perché mi ha personalmente aiutato a trovare nuove idee e nuovi prodotti. Incredibile come possa aver fatto prima!"
-Steve Chou

BUY THE CHROME EXTENSION: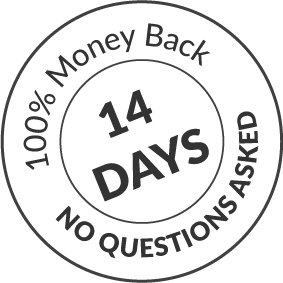 COSA DICONO DI NOI I NOSTRI CLIENTI:
---
---
Estensione un ultile strumento per poter effettuare la tua ricerca Amazon comodamente all'interno del tuo Browser. Estensione ti permetterà di visualizzare dati importanti quali prezzi, stima dei profitti, numero di recensioni, prezzo medio, e tanto altro. Jungle Scout, dall'altro lato, include tre strumenti fondamentali, il tracker, il niche hunter e il database, che funzionano indipendentemente da Amazon.
Estensione LITE è ideale per nuovi rivenditori con poca esperienza e con un budget più limitato, ma che sono curiosi di scoprire come sfruttare al meglio le risorse nascoste di Amazon. Estensione è perfetta per chi vole fare sul serio e investire al meglio le proprie risorse, accedendo a dati chiave come vendite/profitti mensili, andamenti stagionali ecc.