Our Jungle Principles
#passion

Bring your passion every day.

#intrapreneurship

Embrace an intrapreneurial spirit.

#excellence

Pursue relentless excellence.

#customer

Know the customer's needs better than they do.

#scrappy

Be scrappy, do more with less.

#clarity

Communicate precisely and candidly.

#multiply

Multiply impact.

#decide

Err on the side of a decision. Test, iterate.
What's it like in the Jungle?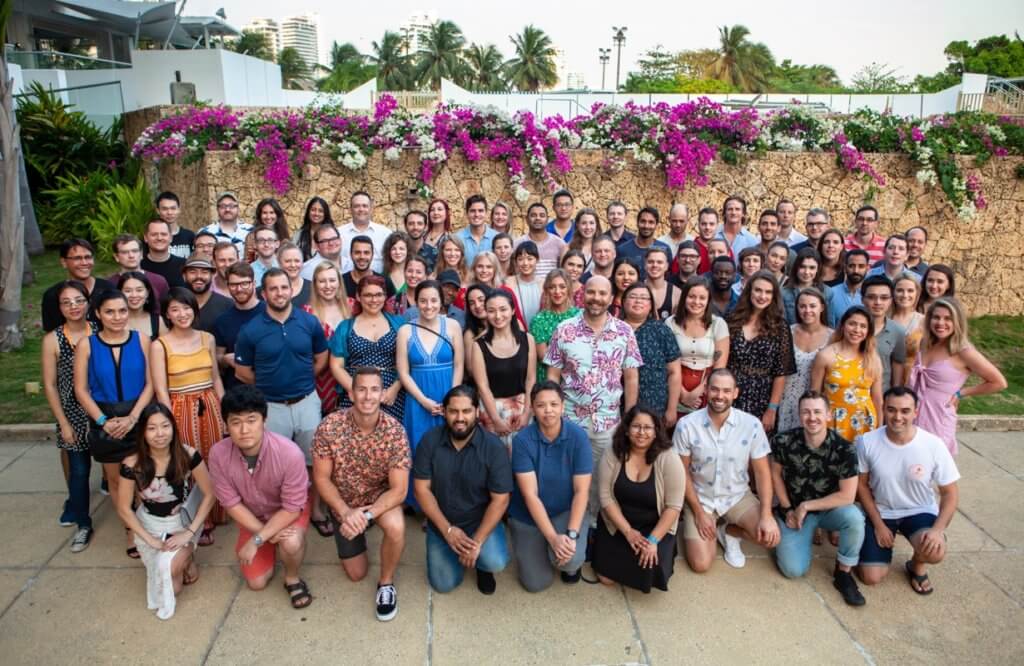 Onboarding & learning
Get set up for success – then go after it
When we bring new talent to the team, we set them up to learn quickly and get started on the projects that matter to them right away. You should look back on your first six months at Jungle Scout and be surprised and proud of all you've accomplished.
At Jungle Scout, we're pursuing a massive and exciting opportunity in an ever-evolving industry. You'll grow fast here. You'll try new things, learn quickly from failures, and collaborate with incredibly smart and talented leaders and team members.
Recognition & growth
Celebrate your wins and fuel your career
While we enjoy plenty of the everyday fun stuff (tacos and happy hours and cool offices), we are motivated by collaboration, creation, and tackling challenges that at first seemed impossible. When we conquer those goals, we celebrate as a team, and move on to the next!
Jungle Scout focuses on helping you learn and grow through these opportunities, and will work with you to build the career path that will help you achieve your own goals.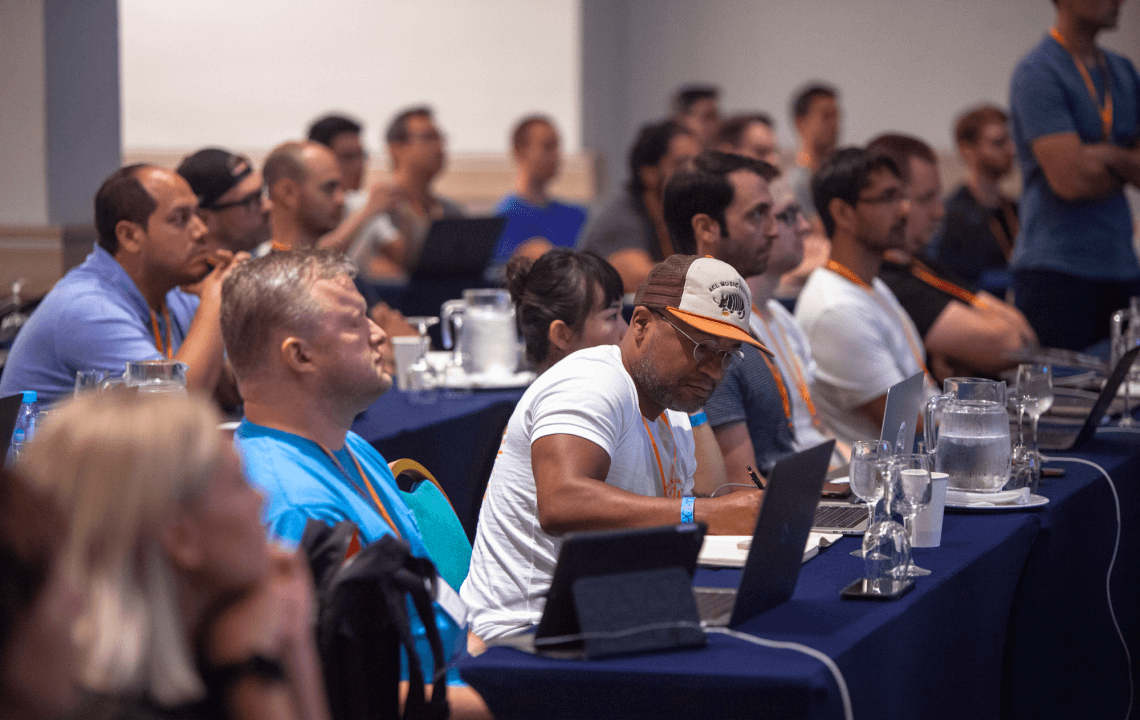 Hear from our employees
Get a glimpse of what it's like working at Jungle Scout
Athena Lobo

Customer Support Manager

Toronto, Canada

"I first bumped into Jungle Scout as a customer. After experiencing their world-class support, I just had to apply when I saw that they were hiring. I'm so glad I did! There aren't enough words to describe the amount of talent, hustle, and passion that every single person brings to the table every day. I've grown so much over the past 3 years, as a team member and a person, meeting many incredible people along the way. Whether you're experienced or just beginning, Jungle Scout provides you endless opportunities to help discover or hone in your skills and experience."

Kaia Olson

Senior Engineering Manager

Vancouver, Canada

"I fell into Jungle Scout early in my career, and it changed my life. I learned so much on the job in my first few years, and every new season of growth brings a fresh set of challenges and opportunities. I love that I work with a group of smart, empathetic, motivated people all focused on absolutely crushing it in their work and creating an awesome product together. If you're a builder at heart — whether that means managing a team, strengthening relationships with our customers, or architecting microservices — Jungle Scout is the place for you!"

Veerprit Belford

Talent Acquisition Manager

Vancouver, Canada

"Working at Jungle Scout is one of the best decisions I've made, hands down! I have MAJOR #joblove. There are tons of growth opportunities, remote work, international meetups in cool spots, and more but for me, it really comes down to the people. You can't beat this group of humans – they're kind, brilliant, passionate, and push me every day to be better & grow. I love working with them every single day to continue building this incredibly special culture and product."

Loriana Brenes

Customer Success Operations Specialist

Costa Rica

"I've been working for Jungle Scout for three years, and it has been the best experience in my career. You get to meet and work with amazingly talented people, and the growth opportunities are endless! The team is very diverse and supportive, and with all the benefits, you'll never get bored! We are proud to be the best in the industry, and it's super rewarding to see our customers become successful Amazon business owners. "

Laura Genter

Director of People Ops

Austin, Texas, USA

"The company is full of some of the brightest people I've worked with and they keep adding to the list of top hires. If you have great ideas they aren't stifled, you are given latitude to try new things, take the lead, and innovate. There is a hunger here to be the best at what we do, while cultivating a culture of team and community. There is so much potential at Jungle Scout and I can't wait to see what the future will bring."

Jenna MacLellan

Social Media Specialist

Ontario, Canada

"It's one of the best feelings in the world to wake up excited about what you do. I work with some of the most talented, kind and creative people I've ever met. I have evolved so much in my career and as a person since I started with JS two years ago. It is truly unlike anything else I've experienced in the workplace. We all have such passion for not only the product but also for the people. Wether a Jungle Scout Customer or colleague, we make it known that your success matters and your potential is limitless."

Maryna Romaniuk

Software Engineer

Ukraine

"At Jungle Scout, nothing is set in stone, there's an open-minded culture and the team is like a circle of friends. Even though I had heard good things about the JS inner culture and possibilities for growth before I joined, I still was very impressed with how management and every single team member cares about creating the best working environment for everyone. Work-life balance is taken into serious account here and in my opinion it's very wise. Also, every employee is given a chance for professional growth in many directions and you'll never get bored with the tasks you are doing on a daily basis."

Ezra Funkenhouser

Account Executive

Chicago, Illinois, USA

"I love working with a ton of brilliant people, providing an amazing product, and solving our client's problems… oh, and I really love the color orange"
Benefits and perks
Jungle Scout offers competitive salaries and excellent benefits for full-time employees, as well as unique perks for our unique team!

Time off to rest & play
Whether it's a beach vacation, mental health day, or volunteering – take the time you need to rejuvenate and do what's important to you using our generous paid time off and local holidays.

Focus on health & your future
We offer comprehensive healthcare and retirement matching plans for eligible employees.

Remote-first culture
Jungle Scouters worldwide have the freedom to select the work environment that suits them best. They can choose to work from home (WFH), at one of our two hub offices (Austin or Vancouver), or from a co-working space.

Bonuses
Our success and future depends on you! Our bonus program allows full-time employees to benefit from the shared success and growth of Jungle Scout

Learning & development
We believe that all team members should be continuously growing during their time at Jungle Scout and are in the driver's seat of their development. We have tons of opportunities at Jungle Scout and are here to help you find the ones that matter most.
Step 1: Apply
keyboard_arrow_down
See openings below. Let us know how your experience and achievements align with the job description and why we're a great match! Know that the average time-to-hire at Jungle Scout is five weeks.
Step 2: Review
keyboard_arrow_down
Real humans (us!) will read your application. We'll email you as soon as possible if you match what we're looking for to set up an interview.
Step 3: Interview
keyboard_arrow_down
First, one of our recruiters will want to get to know you — who you are, what motivates you, and where you see yourself in the future. If there's mutual alignment, we'll set you up to interview with the hiring manager, who will want to discuss your skills and experiences. Let them know what you'll bring to the team!
Step 4: Challenge
keyboard_arrow_down
Every applicant will complete a take-home challenge. This allows us to get a real feel for the type of work you'll produce on the job, your communication style, and insight into your thought process.
Step 5: Offer
keyboard_arrow_down
We do our best to make hiring decisions within 48 hours of a final interview. If you're selected and you feel a mutual fit, your recruiter will walk through the offer and finalize details with you. Welcome to the Jungle Scout family!
Is your dream job missing?
Feel free to drop us a line and say hello. We love meeting new people, and you never know when we might need someone just like you!
Say hello