Scholarship Program
Jungle Scholar
Jungle Scout's Scholarship program has helped students further their education in entrepreneurship, business, technology and other fields. Learn more about how to apply for our next scholarship here!
Apply now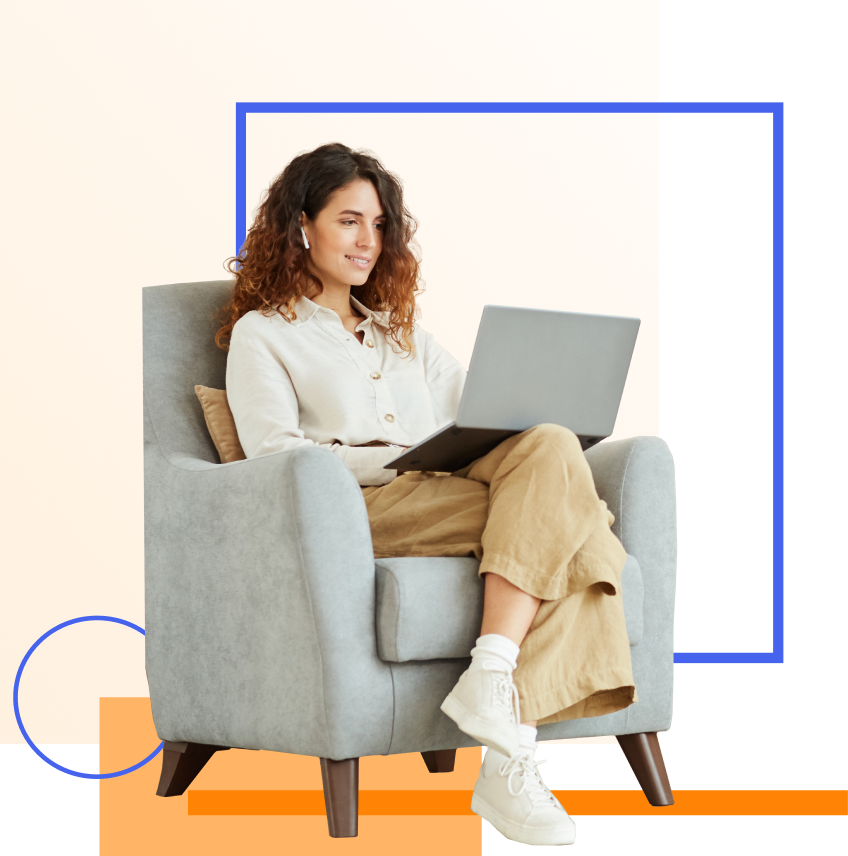 Calling all college students with an entrepreneurial spirit!
Giving back to the community is an important part of our mission here at Jungle Scout. We live and breathe our passion for entrepreneurship and ecommerce every day, and we want to inspire future leaders to do the same. Jungle Scout is excited to offer scholarships to students in the U.S. and Canada who are pursuing education in business, entrepreneurship, computer science, or related fields.
Do you have an innovative idea, a passion for ecommerce, or a desire to develop cutting-edge technology?
Tell us your goal for the chance to earn a $2,500 academic scholarship.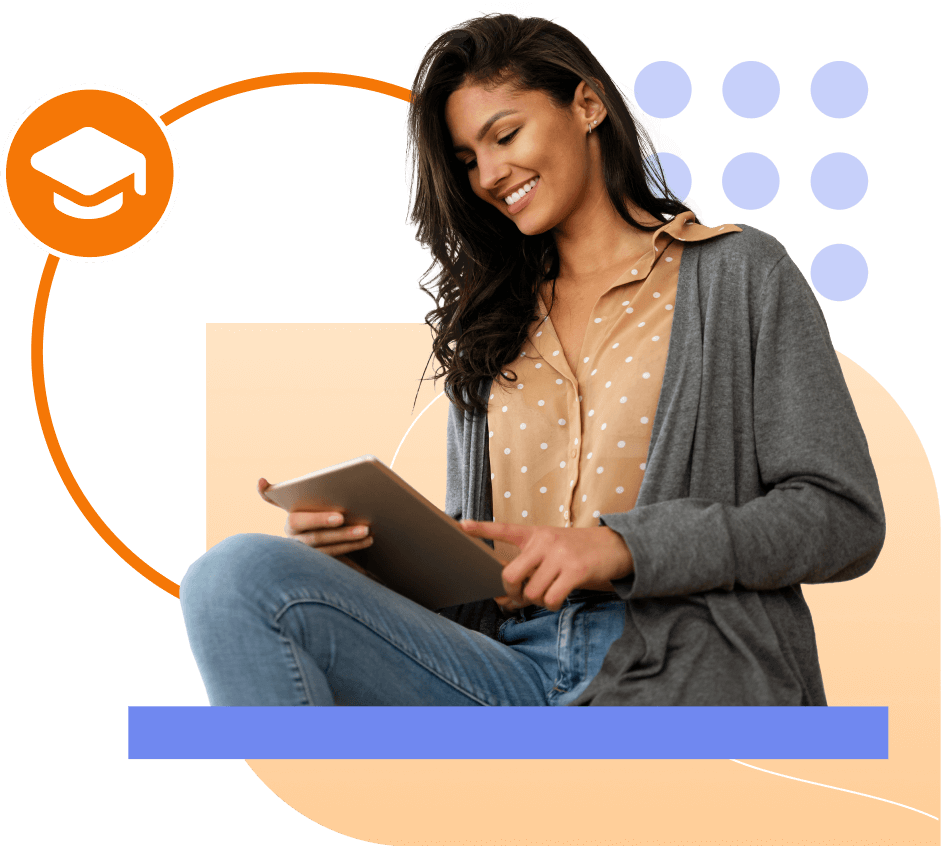 Details

Applicants must be enrolled in or preparing to study at an accredited university in the U.S. or Canada.


Applications will be accepted on a rolling basis. One recipient will be chosen per semester (Fall and Spring).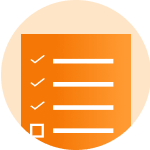 The fund will be a minimum of USD $2,500 per selected applicant, given as a one-time payment.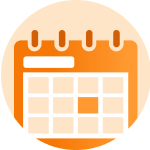 The winner will be notified on January 22, 2024. They must accept the Jungle Scholar scholarship upon selection and provide proof of post-secondary enrollment. Failure to accept the scholarship will result in a revoked scholarship.
How to apply
Applicants will be required to submit a three-minute video of themselves describing their plan or idea for bringing innovation to ecommerce, whether through a new product or business idea or invention, a technical innovation, or research in the ecommerce space that they plan to pursue in their studies.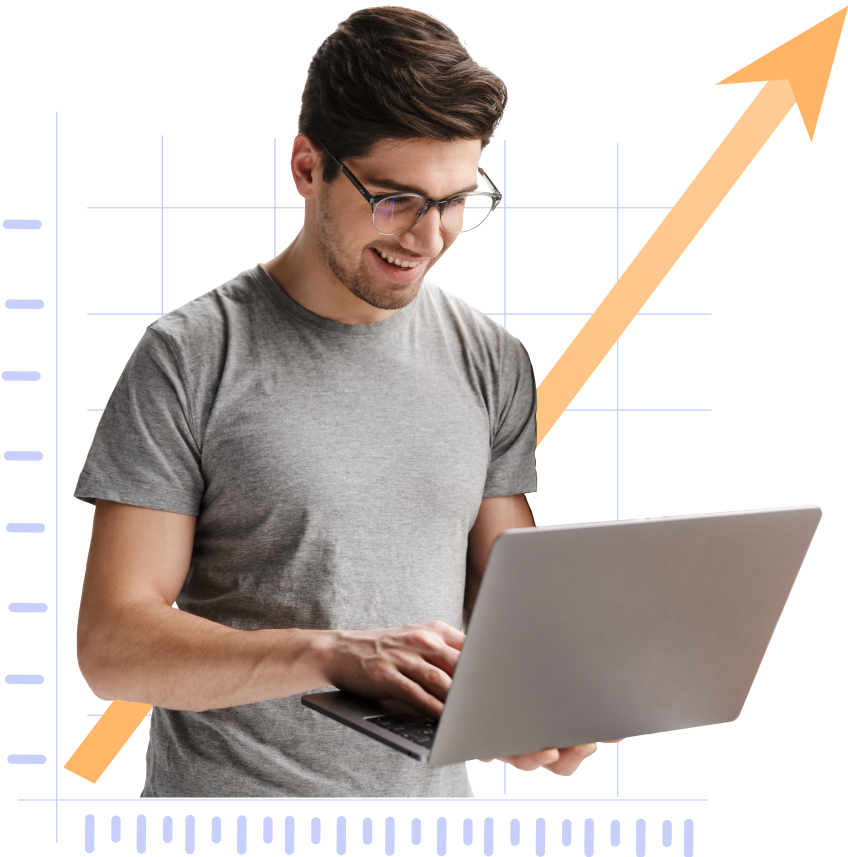 JUNGLE SCHOLAR
Timeline
Scholarship applications close: December 31, 2023
Notification to students of scholarship awards: the winner will be notified on January 22, 2024
Acceptance of scholarship: The student must accept the Jungle Scholar scholarship upon selection and provide proof of post-secondary enrollment. Failure to accept the scholarship will result in a revoked scholarship.
Jungle Scholar Winners!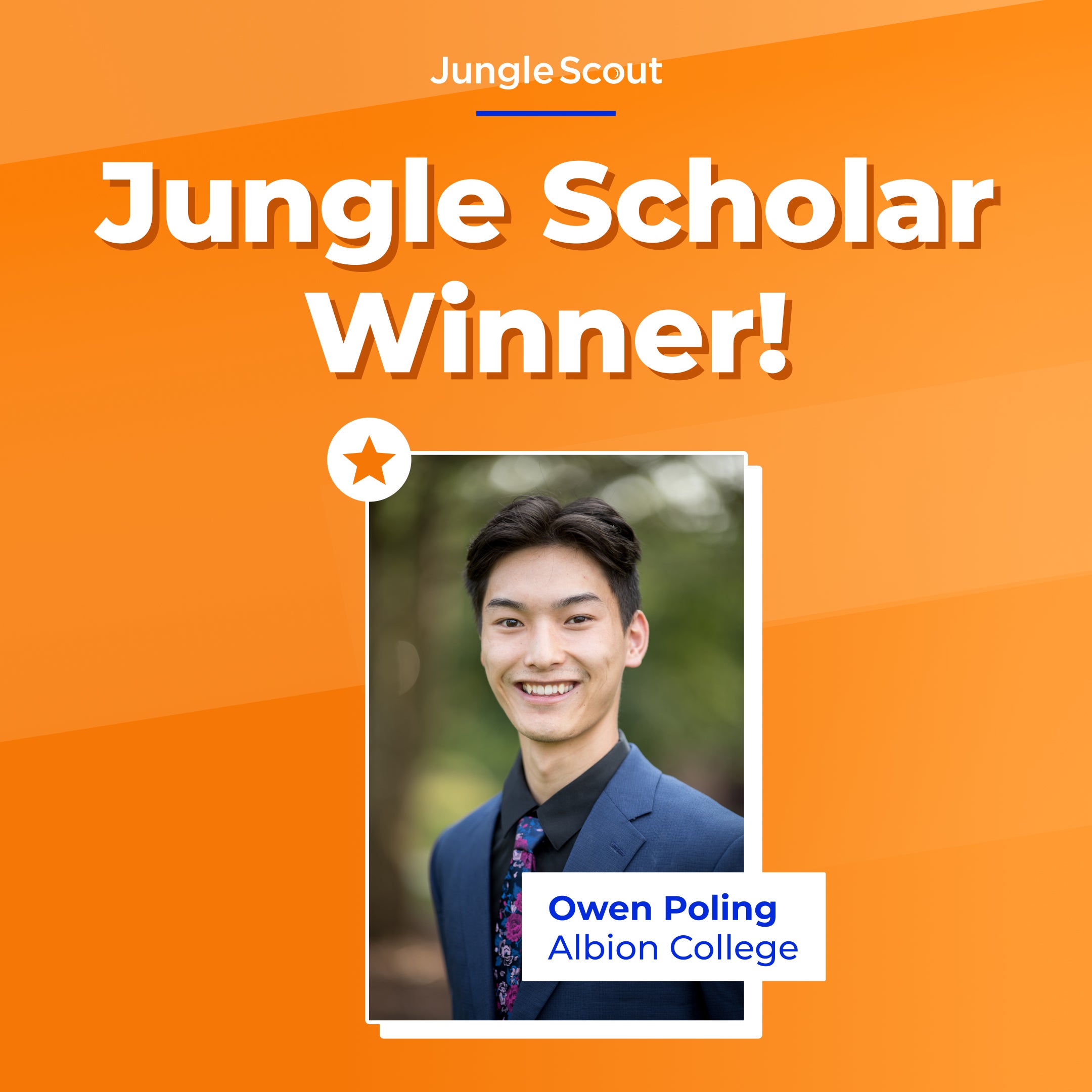 Owen – Scholarship Awardee – Fall 2022
Owen, a proud member of Albion College's class of 2025, is a double major in biology and business with double minors in data analytics and economics. He enjoys running, reading, coding, and learning about genetics. His novel idea for voice-activated features on mobile phones aims to keep people safe.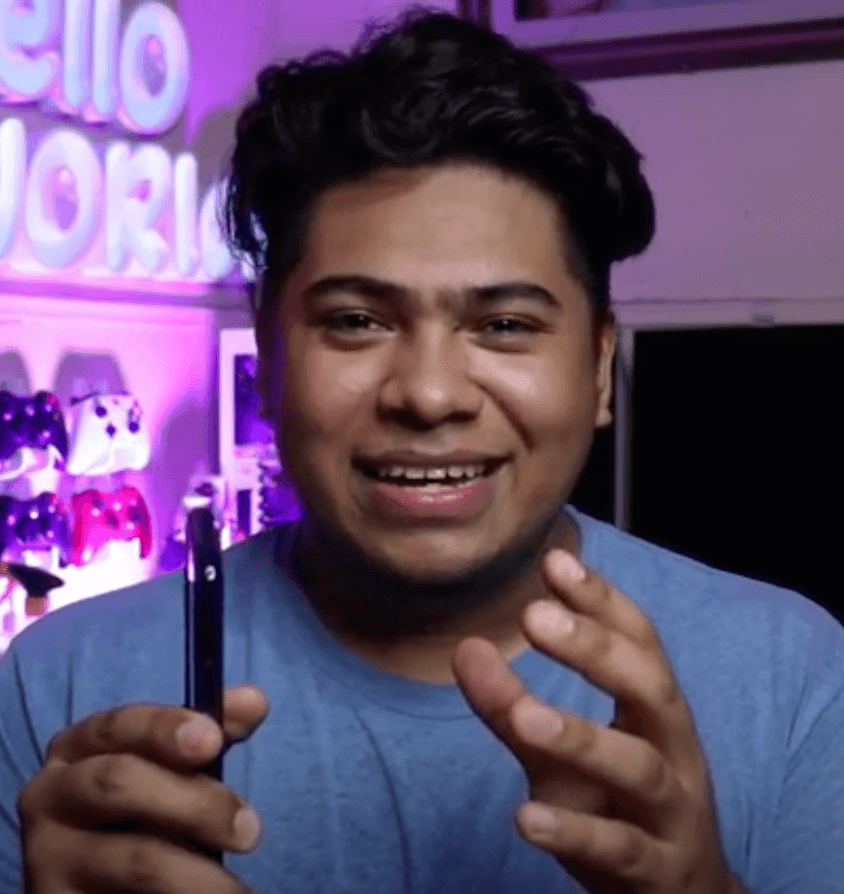 Alfredo – Scholarship Awardee – Fall 2021
Alfredo is a serial entrepreneur, self-taught web developer, and YouTuber with a passion for addressing real-world problems with software. He is currently studying computer science at California State University, Long Beach. 
We were intrigued by Alfredo's pitch for a reselling platform for unwanted gift cards, which would meet existing demand with the convenience of centralized supply and mobile payment. We were also super impressed that he built his own smartphone flipping business. Alfredo clearly has a bright future in tech, and we're happy to support it!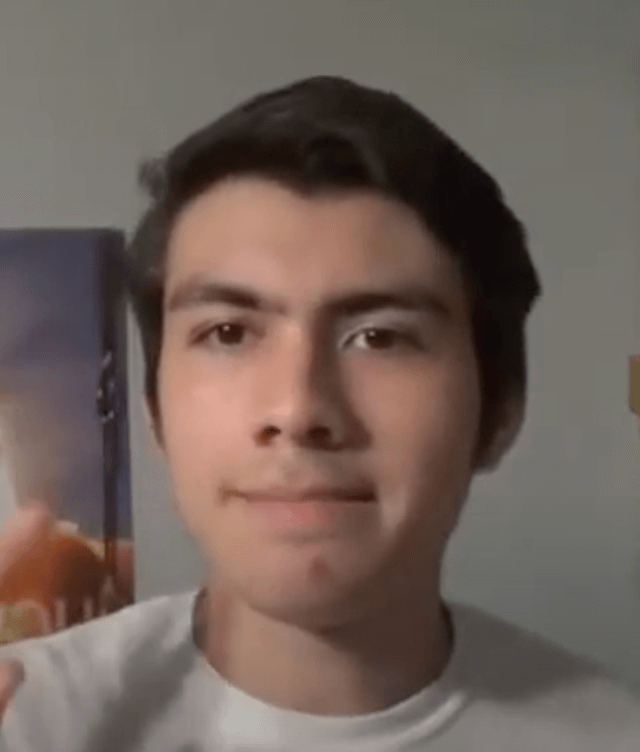 Adolfo – Scholarship Awardee – Fall 2020
Adolfo is pursuing a degree in computer science at the University of Texas at Tyler, and hopes to one day become a software engineer for NASA or Tesla. When he's not studying, he loves to cook, run cross country, and explore music production.
Adolfo had the idea to develop an app called Mom and Dad, a database of helpful advice to improve health outcomes for people who struggle to bond with those close to them, including children who live in single-parent households. We think that's a timely and innovative solution!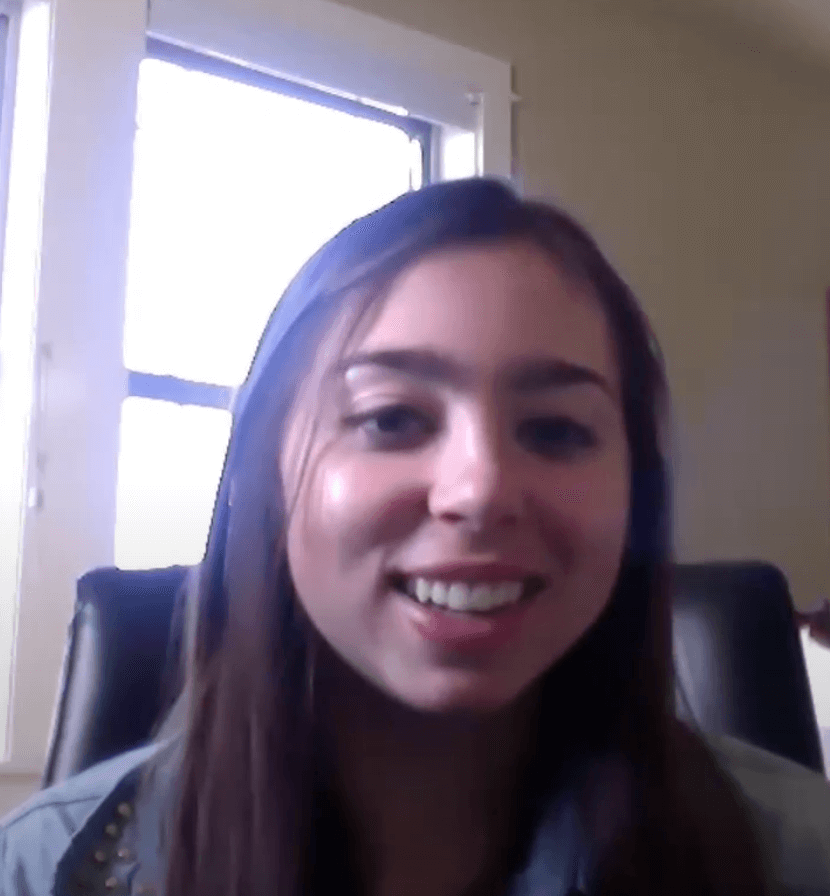 Kira – Scholarship Awardee – Fall 2019
Kira Corbett is a second-year student at Oregon State University studying Computer Science and Software Engineering. Kira has already shown great drive in her passion for start-ups and ecommerce.
When Kira was 11, she launched her first ecommerce business with her mom's help. Now, Kira is exploring CAD modeling and private labeling opportunities. An avid runner, Kira is also hoping to combine her passions for exercise and computer science to design her own running shoes and develop innovative solutions for fellow runners. Keep rocking it, Kira!
Terms & Conditions
Please read these terms carefully and ensure that you understand the conditions of the scholarship.
Jungle Scout reserves the right to withdraw the scholarship if students are subsequently found to be ineligible or if these terms and conditions are not adhered to. Jungle Scout reserves the right to amend its scholarship provision without notice.
1.1 Applicant requirements
Accept the scholarship by the given deadline. Jungle Scout reserves the right to withdraw the offer of a scholarship if it is not accepted by the given deadline.
Meet any conditions attached to your academic offer.
Register for your academic course by the given start date, as specified in your application. Scholarships may not be deferred to the following semester or academic year.
Be registered as a full-time student at an accredited College or University in the United States or Canada.
Be registered as a student in the fields of Business, Entrepreneurship, Computer Science, or related field.  All related fields will be considered and must be specified in the application.
Utilize the awarded scholarship to fund your studies in your particular field and/or to fund a particular project. This can include tuition fees, equipment and books, and living costs as a student.
Make satisfactory progress (in Jungle Scout's discretion) in your program of study. The scholarship is subject to satisfactory progress.
Repay the scholarship amount, pro-rata, if you withdraw from your course before completion of the semester.
Agree to record an interview with Jungle Scout (and grant to Jungle Scout ownership of the interview to be shared / published in Jungle Scout's discretion) to share why you are pursuing your current field of study and how the scholarship will help you achieve your goals.
Agree with Jungle Scout contacting you at the end of the semester or after graduation for an update on how the scholarship has influenced your studies and/or career.
Agree with Jungle Scout sharing your success story on their website or with media for promotional purposes.
Please note that this Scholarship will be funded by profits from the sale of our products on Amazon, and backed by Jungle Scout. Applicants awarded any scholarship funding will be responsible for their tax liability.
We will publish details of the name of the winner, the title of the award, course title, and academic school on the Jungle Scout website.
Applicants will be selected anonymously by an internal committee, based on merit, strength of application, and reason for applying for funding. Winners will be contacted by email.
Your contact details will not be given to any external organization or a third party (ever), and will only be used to contact you about the outcome of your application.
APPLY NOW
The deadline for submissions is December 31, 2023