Every day, Amazon sellers are building businesses from the
ground up, crushing their goals and building the freedom they want for their lives.
Do You Want to Be One of these People?
Learn from successful Amazon sellers and avoid their mistakes.
Download 10 Things You Need To Know Before Starting on Amazon.
---

Twenty-six year old makes $1,000 a day during his first week selling on Amazon
Just a few years out of college, he went from working at Facebook – a dream job for many people – to owning his own Amazon business.
Meet Kevin David.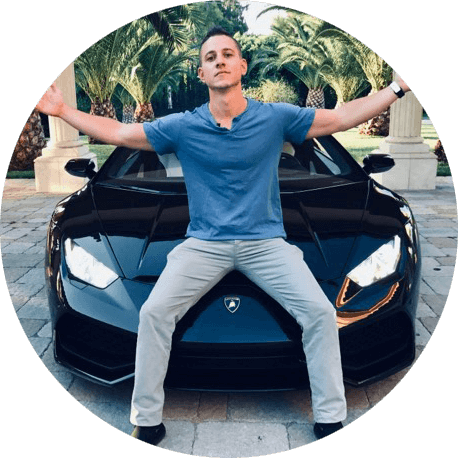 SELLER:

Kevin David


BASED IN:

United States


SELLING SINCE:

2016
---
Kevin David didn't want to spend 80 hours a week at his corporate job. Now, he's travelling the world and sharing his Amazon stories on YouTube.
---
Kevin David had what a lot of people would consider a dream job – working for Facebook.
Still, his entrepreneurial instinct couldn't keep him behind a desk.
Just a few years after graduating from university and following a more conventional career path, Kevin started looking into selling on Amazon. His main goal? To build a business and work for himself.
He carefully weighed the pros and cons of retail arbitrage, wholesale and FBA before landing on the latter.
---
"Private label is really the place that you can create the most long term, sustainable business that has the kind of equity you want."
– Kevin David
---
Like most entrepreneurs, his big idea was met with some incredulous responses from friends. Most of the people in his life were more accustomed to the traditional nine-to-five work day. Kevin himself said leaving big tech companies behind wasn't an easy thing to do.
His product research and laying the foundation for his business took place while he was still working at his corporate job.
Kevin began by launching seven products at once. In his first week, he was making $1,000 a day.
After his first week of sales, he handed in his notice.
---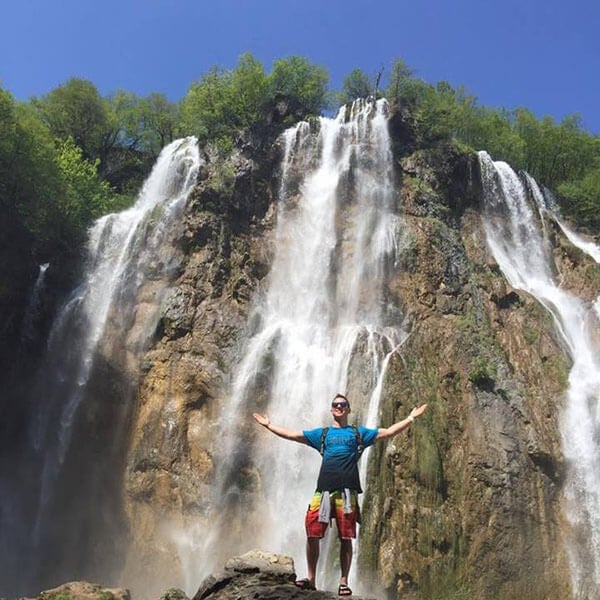 Kevin living the digital nomad lifestyle.
---
Still, he didn't go into Amazon selling lightly.
He stressed the importance of ensuring you have a solid safety net and you properly research your options before making any big decisions.
Kevin recommends a six-month safety net to tide you over if you plan on leaving your career to become an Amazon seller – just in case.
"I think a lot of entrepreneurs experience – from their family and friends – those questions like, 'Are you crazy? What are you talking about?' And then once you've made it, it's like, 'Hey, how did you do this? Let's talk again.'"
– Kevin David
---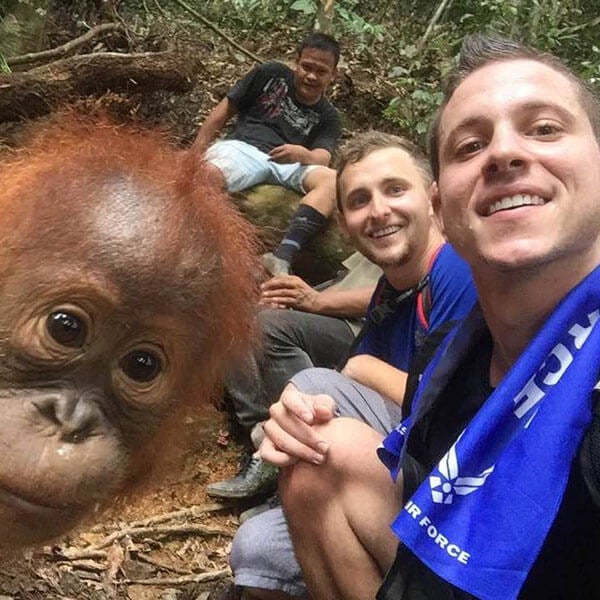 Monkeying around during his travels.
---
When Kevin initially launched his business, he was working alongside some friends.
After the business took off, he ended up buying the business entirely and took on another partner.
For him, having a partner means working alongside someone with a complementary skillset.
Kevin works more on the creative side, finding products, branding them and marketing them to Amazon customers. His partner works more on the logistics side, dealing with suppliers.
---
"There was always a fire burning inside of me and I think other entrepreneurs have this. You just never really want to work for anyone else. You want to create something of your own and grow it into this real, live thing. It's a really beautiful thing when you turn something from an idea into a real, live business."
– Kevin David
---
Apart from selling on Amazon, Kevin found his strength in helping others learn how to leave their corporate jobs behind with his successful YouTube channel – That Lifestyle Ninja.
Kevin's Top Tips
He shared some of his Seller Success secrets!
---
Find the right mentor for you

Finding a mentor can be a big motivator, but there are a lot of selling gurus out there. Kevin said you should really look at the data they're presenting and decide for yourself whose advice you want to take.

Make sure your business can scale

Kevin first started with 7 products. From there, he's been able to look at the data, see what's selling and now has almost 75 products under his belt.

Communicate with suppliers on Alibaba

If anything goes wrong while working with your supplier, communicating with them through Alibaba directly can make the resolution process smoother.

Work with an inspector for quality assurance

Kevin is a proponent of hiring a third-party inspector in China to help ensure your products are high quality. For approximately $100 a day, he was able to circumvent an issue with a supplier.
Want to know exactly what it's like to sell on Amazon, work for yourself and build the freedom you always wanted?
---
See how these Amazon Sellers did it.
---
READ MORE SELLER STORIES