The Most State-of-the-Art Amazon Keyword Research Tool Ever Created is Here
Get an EXCLUSIVE discount on Jungle Scout, including the new Keyword Scout tool.

---
Try it now
Hey Tanner J. Fox Fans!

For a long time, discovering hot keywords to include in your product listings and Amazon PPC campaigns has been a process of trial and error. You create a campaign, throw in some crudely researched keywords, then wait a week, hoping for the best.
Honestly, that method is a hassle.
Naturally, we here at Jungle Scout, wanted a better solution. So, that's why we created Keyword Scout, our state-of-the-art Amazon Keyword Research tool included with the Jungle Scout Web App suite of tools.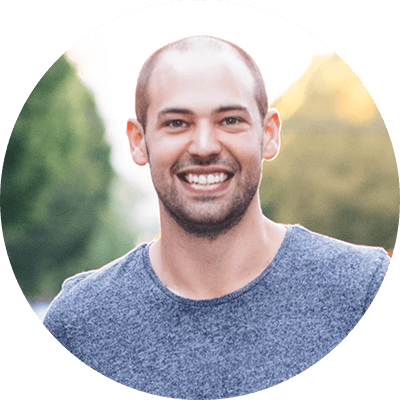 ---
Greg Mercer,
Founder & CEO of Jungle Scout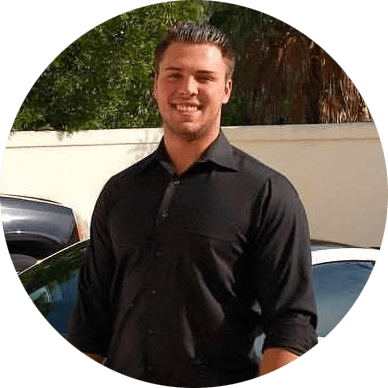 ---
Tanner J. Fox,
Entrepreneur & Amazon Expert
Here are some of the
features you'll use:
Need keyword ideas?

Keyword Scout generates valuable keywords that you can
use in your product listings and Amazon PPC ad campaigns.
Want to know how popular a search term is?

Keyword Scout gives you the monthly exact
and broad search volume for keywords using actual
Amazon data.
Ad budgets are a guessing game?

Tired of guessing how much you need to spend
on ads to get on the first page?
---
Ready to rank high without giving
too many products away?

Keyword Scout calculates promotional giveaway volume
for your Jump Send campaigns to help you rank.
Overspending on keywords?

Keyword Scout includes a relevancy score based
on competitive data to clue you in on whether or
not you should spend money on the keyword.
---
A better Amazon marketing strategy is
just a few clicks away
Save BIG on Jungle Scout now and sell
more products on Amazon.
Get Jungle Scout
Why should you use Keyword Scout?
---
Here's why Keyword Scout is the number one keyword research tool on the market.
Real data from Amazon
---
Unlike some of the other Amazon keyword research tools that are out there, Keyword Scout uses real, live Amazon data. Furthermore, the keywords that it generates are pulled from actual competitive entries on Amazon instead of search bar auto-completes or Google searches.
---
For sellers, by sellers
---
We spent months interviewing new and experienced sellers both on our staff and in the seller community, asking them what they wanted to see in a keyword research tool. And that's why Keyword Scout is easily 10x better than any Amazon keyword research tool that's out there.
---
Keyword Scout is available with every Jungle Scout
Web App plan – Startup, Standard and Business!
Try Keyword Scout Today
---
Triple your Amazon profits with the Web App and Keyword Scout.

---
Keyword Scout is part of the Jungle Scout Web App suite of tools and included in all three plans (Starter, Standard, and Business) at no extra cost to you.
In addition to giving you access to Keyword Scout, the Web App lets you: Stalk your competitors with The Product Tracker.
This tool lets you actually get a bead on how other products are doing, giving average sales estimates, historical trends, and more.
Easily sort the Amazon catalog with The Product Database. Want a way to quickly look for products that meet your criteria? That's exactly what this tool does. Filter Amazon's massive product database by category, sales price, best seller ranking, listing quality, and more.
Find profitable product opportunities with The Niche Hunter. Need product ideas? Then grab a hold of The Niche Hunter. It lets you find product opportunities based on opportunity score, sales volume, competition, listing quality, and more.
"The most helpful Amazon software in the space"
---

---
"The best resource for data-driven product research"
---

---
"Handles the heavy lifting on big data analytics"
---

---
"Helped thousands of Amazon sellers avoid failure"
---

---
"[their] software helps sellers decide what products to offer"
---

---
To celebrate the launch of Keyword Scout,
we're teaming up for a deal we've 

NEVER done before.
---
If you sign up now, you'll get:
$156 value
4 months of Jungle Scout Startup! 

$120 value
DOUBLE the products you can track. 80 instead of 40!
$39 value
Top Keywords for the Hottest Amazon Niches eBook with an EXCLUSIVE how-to guide on Writing for Amazon.
$99 value
Access to our video PPC course with detailed processes on PPC best practices.
For just $159! (That's $414 value!)
---
NOTE: If you already have a Jungle Scout Web App or Extension, contact [email protected] to apply this deal. Mention KEYWORD TANNER!
---
---
Don't get left behind!

---
Effective Amazon keyword research is probably one of the most important parts of being an Amazon seller. If you want to truly succeed with Amazon FBA and get the life that you know you deserve, then don't hesitate.
Sign Up Now
---