Unlock your Amazon potential
Get the leading all-in-one platform for finding, launching, and selling Amazon products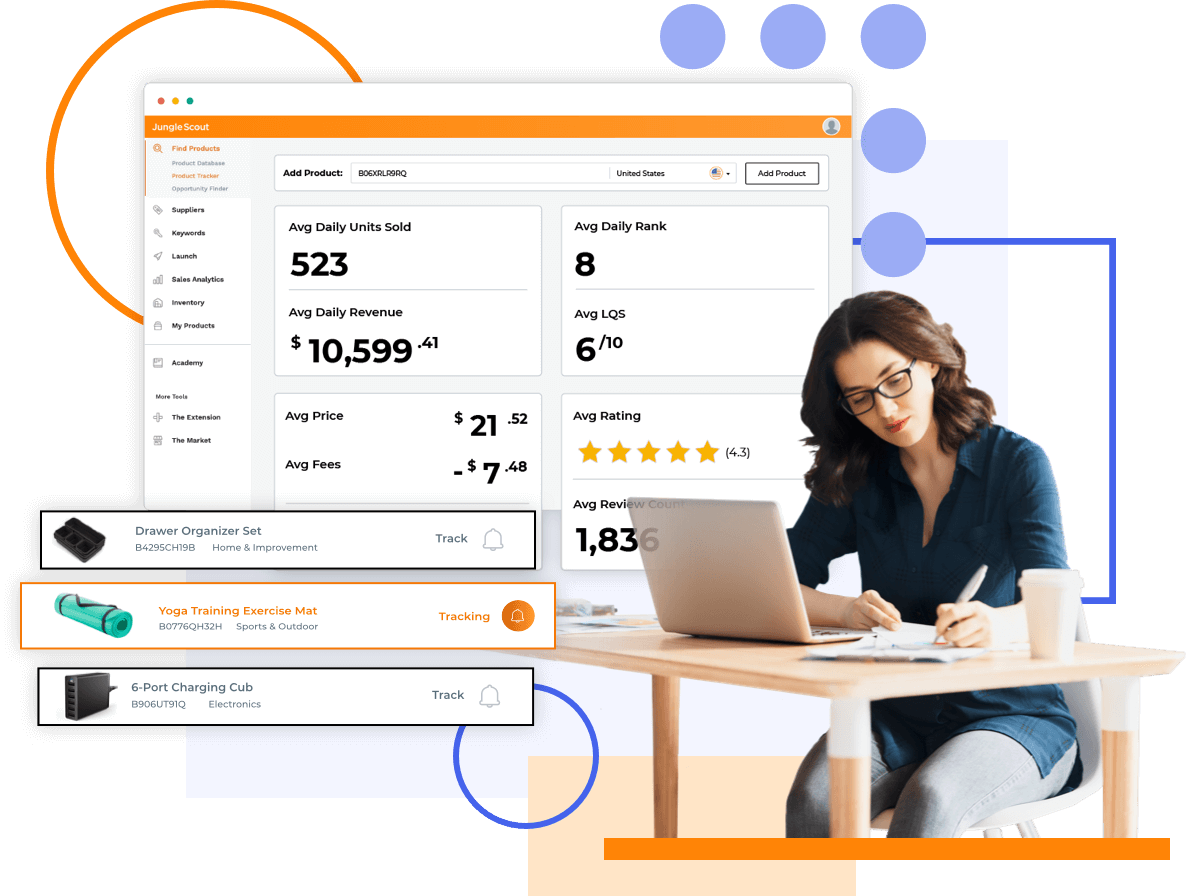 Join 400,000 successful Amazon sellers
Camila
"This tool is beyond amazing. I received more than what I thought I was buying. It has everything you need to succeed with the incorporated tools and the Academy. Thanks for creating an amazing product."
Bern and Ted
"Love you guys! Best software and service out there! Always updating and working to improve the software. So many tools under one platform. If you're not using Jungle Scout, your life is more difficult than mine."
Murray
"Jungle Scout is a seller's best friend for product research. The team is knowledgeable and shares information in a clear manner. I am new to Jungle Scout, and as a seller on Amazon, I have so much to learn. I would not be comfortable proceeding without Jungle Scout. A big thanks."
Streamline your Amazon business
Get the only tools you need to make managing your business easy, so you can focus on growing it.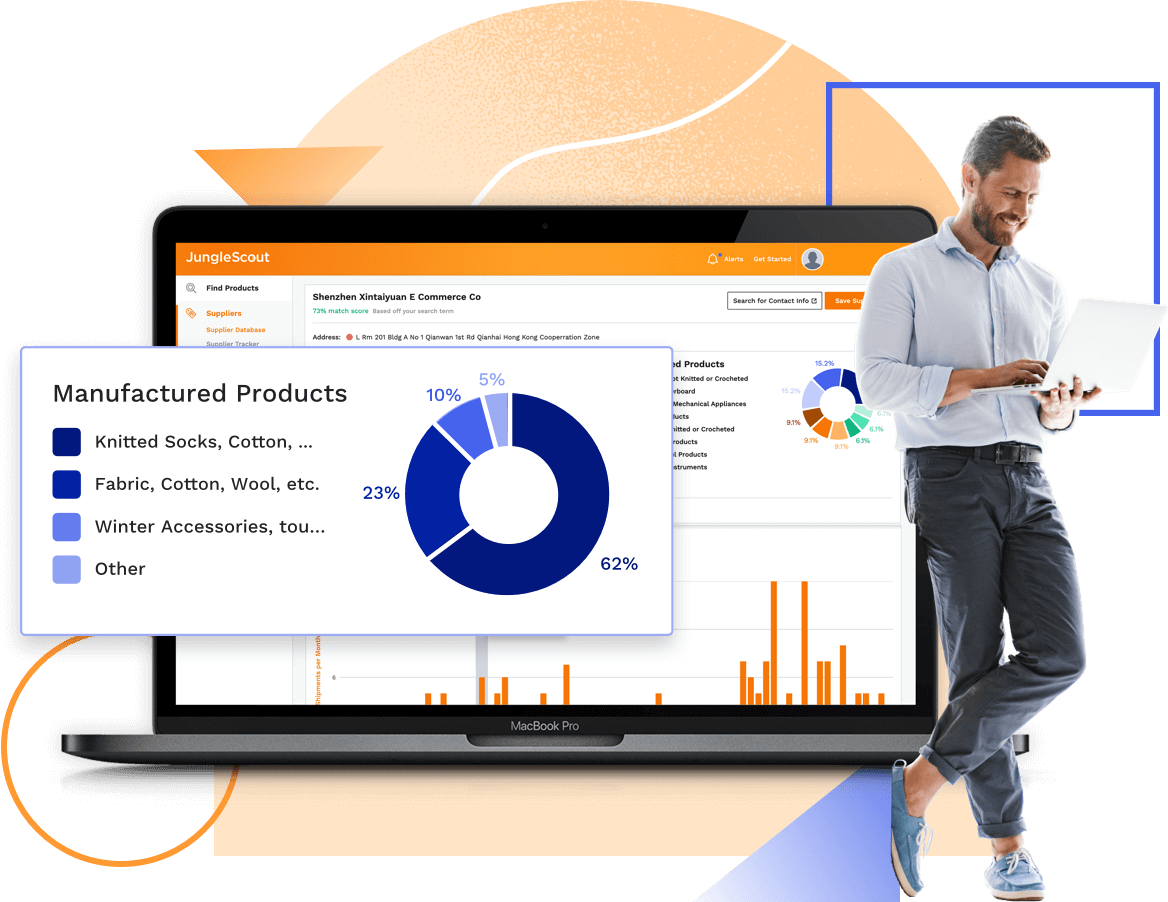 Join 400,000 successful Amazon sellers
Camila
"This tool is beyond amazing. I received more than what I thought I was buying. It has everything you need to succeed with the incorporated tools and the Academy. Thanks for creating an amazing product."
Bern and Ted
"Love you guys! Best software and service out there! Always updating and working to improve the software. So many tools under one platform. If you're not using Jungle Scout, your life is more difficult than mine."
Murray
"Jungle Scout is a seller's best friend for product research. The team is knowledgeable and shares information in a clear manner. I am new to Jungle Scout, and as a seller on Amazon, I have so much to learn. I would not be comfortable proceeding without Jungle Scout. A big thanks."
97% of Amazon sellers plan to expand their business in 2020
Try Jungle Scout risk-free for 14 days with our money-back guarantee.
Scale with Jungle Scout
*Based on a survey of 1,046 active Amazon Sellers
Dominate the Amazon channel
Get exclusive insights from the Amazon marketplace. Become the leading competition in your industry & maximize your margins.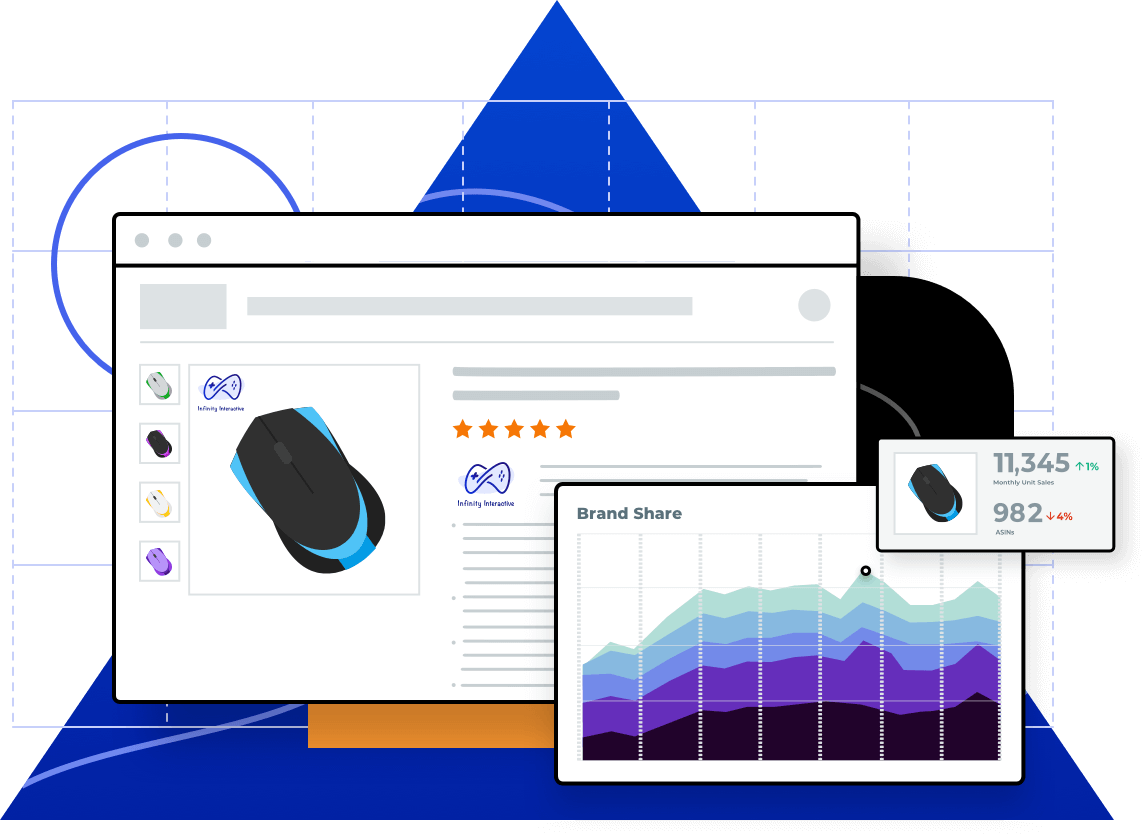 Drive growth with actionable insights
72% of 1P brands want to expand to Amazon's 3P marketplace.* Don't get left behind — explore Jungle Scout today.
Request a demo
*Based on a survey of 1,000+ U.S. Brands by Feedvisor