Validate Your Product Ideas on Amazon
Get the most accurate Amazon sales estimates with the Jungle Scout Extension.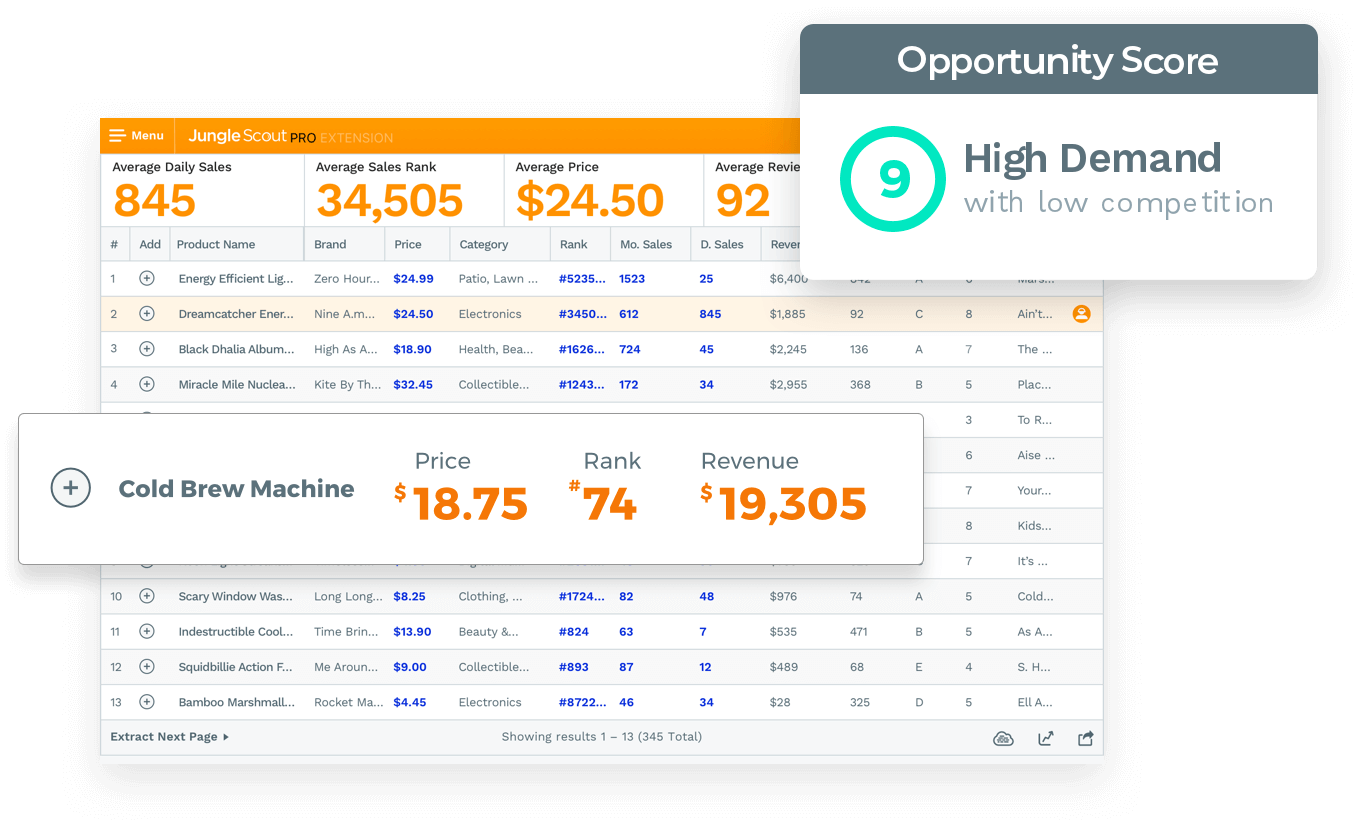 Amazon Product Insights in Real Time
Conduct your product research while on Amazon, and instantly receive monthly and daily sales estimates for all products listed on the page.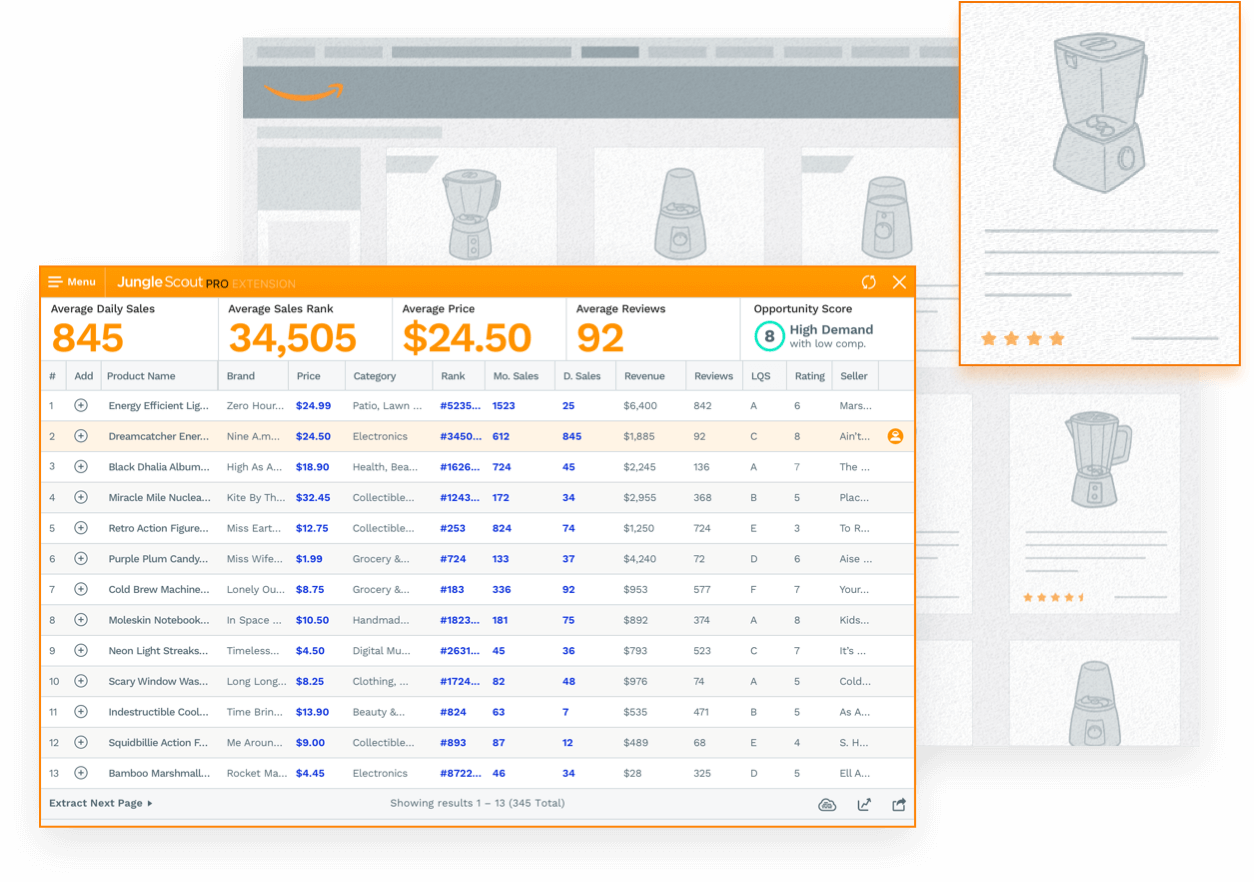 The Jungle Scout Extension is your bridge between inspiration and action as you browse Amazon. Get real-time sales estimates, revenue projections, and a snapshot of the competitive landscape from popular Amazon product listing, search result, or storefront page.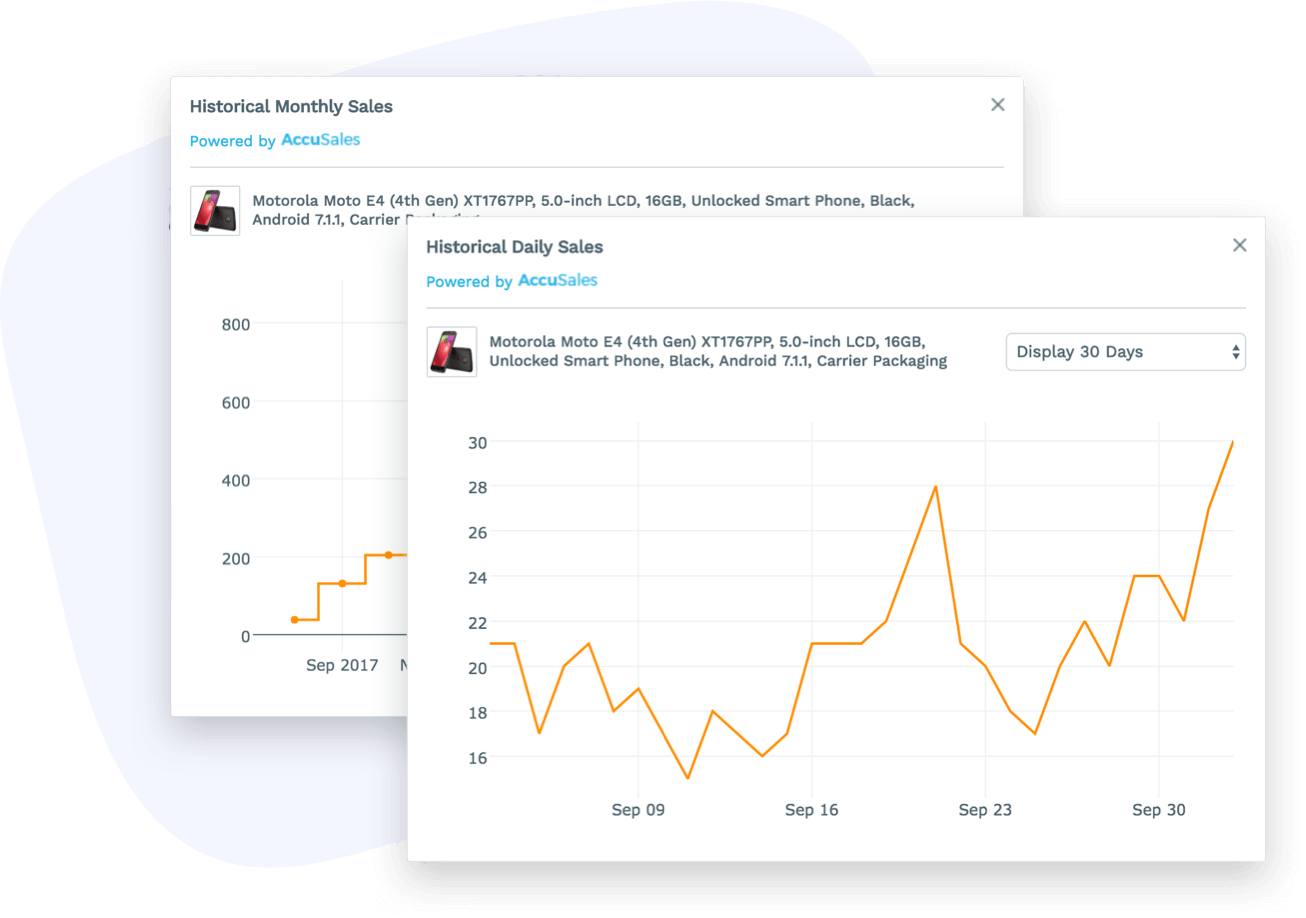 Validate your product ideas
Quickly measure market opportunity, and immediately get a gauge on a product's long-term viability. The Jungle Scout Extension instantly shows competitor information, allowing you to make data-informed decisions on market saturation, barriers to entry, and seasonality.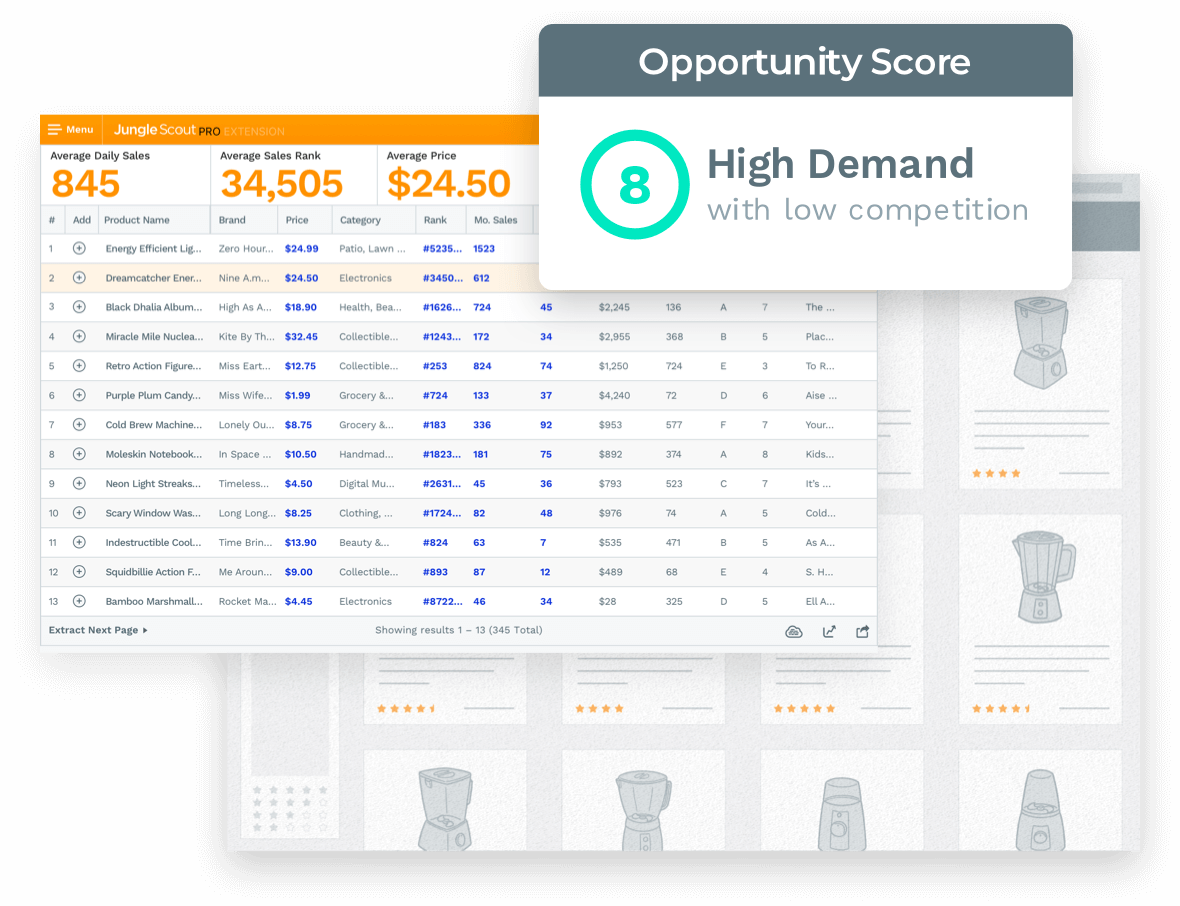 One-click product research
Jungle Scout's Opportunity Score blends demand, competition and listing quality data to summarize a product's potential in a single high-value metric. Our AccuSales™ algorithm uses data directly from Amazon to project the most accurate daily and monthly sales estimates available.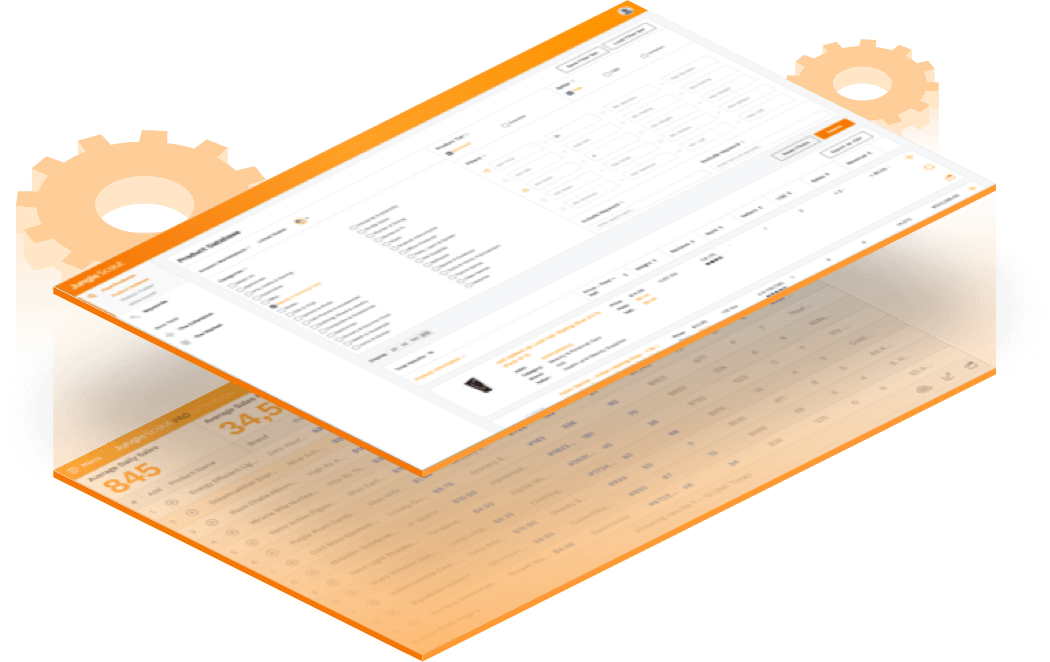 Seamless Integration with Jungle Scout's Product Tracker
Jungle Scout products are stronger together! With access to both tools, instantly add high-opportunity products to the web application's Project Tracker and so you can build a thorough list of product opportunities without ever leaving Amazon.
Get started with the Jungle Scout Extension
Try it risk free with our 7 day money back guarantee.
---
"This has been the best purchase I have made for information gathering. I would be 20,000 dollars richer had I found Jungle Scout first."


- AB, Verified Jungle Scouter