Use Amazon data to find the perfect product for your Shopify store
As one of the world's largest e-commerce giants, what customers want on Amazon reflects real market demand for products. Use that data to better understand your market and uncover opportunities for your Shopify business.
Get Started
Scroll down to learn more
arrow_downward

Deep product analysis
Scan Amazon's entire catalog on criteria like sales volume and reviews. Track potential ideas for profitability and get product idea suggestions.

Real customer search data
Two-thirds of customer searches for products start on Amazon. See exact volume of searches and find keywords to optimize your Shopify marketing and advertising.

Instant insights
Don't waste time over-analyzing. Jungle Scout's Opportunity Score gives you instant product idea validation based on sales, competition and marketing quality.

Find verified suppliers
Want to know who your competition sources their products from? Jungle Scout has that data, plus the ability for you to get track records for factories and suppliers.

Exclusive e-commerce community
Jungle Scout gives you access to exclusive Amazon communities for expert insights, as well as advanced educational resources and step-by-step tutorials.

Next-level customer support
Need help? Our Customer Support works around-the-clock. They answer every Amazon question you have, whether you need advice or a one-on-one guide.
Find profitable products to sell leveraging data from the world's biggest online marketplace
With Jungle Scout's powerful tools, you can gain key product insights that bolster e-commerce and Amazon Marketplace performance.
Jungle Scout
A full software suite for starting and growing your Amazon business.
Popular Features
Find profitable products
Track product sales
Get Amazon search data
Research quality suppliers
Global marketplace search
User tutorials & learning tips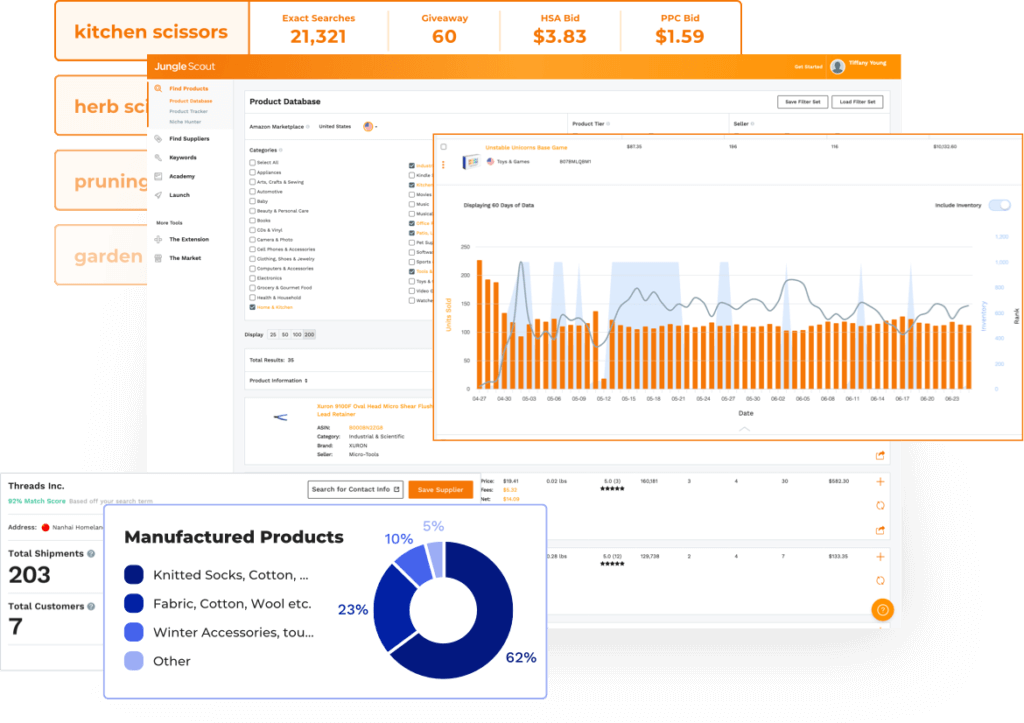 Extension
One-click product research data while searching Amazon from your Chrome browser.
Popular Features

Get instant sales estimates
Evaluate revenue potential
See Opportunity Score
Validate product demand
Analyze the competition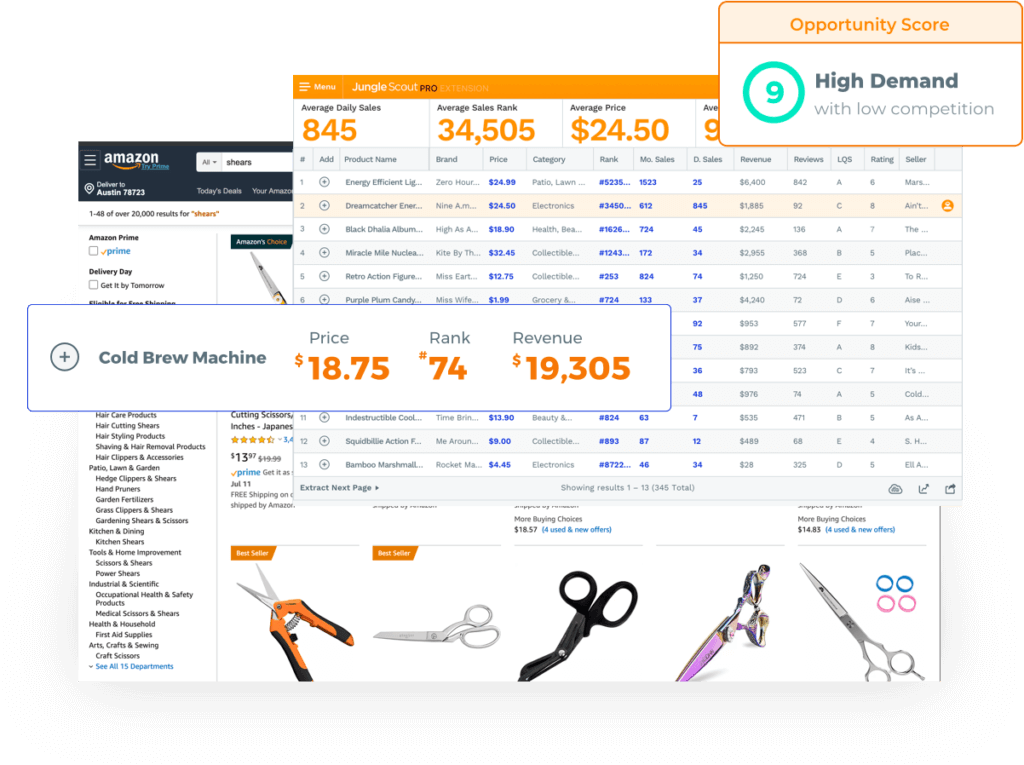 Plans for e-commerce entrepreneurs starting at just $39/month
Product data is the greatest way to risk-proof your business. Without historical sales and competitive data, starting a Shopify business is like shooting in the dark. Jungle Scout will help you pick proven product ideas that sell.
Find profitable products with our powerful suite of e-commerce tools.
Risk-free, 100% money-back guarantee.
Validate product demand on the world's largest online catalog: Amazon
According to a 2019 Feedvisor study, 66% of U.S. shoppers start their search for new products on Amazon but only one-fifth of shoppers searched on Google or other search engines.
Click here to read the full article
Note: Ages 18+ who have purchased a product on Amazon in the past 24 months.
Source: Feedvisor, "The 2019 Amazon Consumer Behaviour Report" conducted by Zogby Analytics, March 29, 2019.
Where do U.S. Amazon buyers start their search for new products?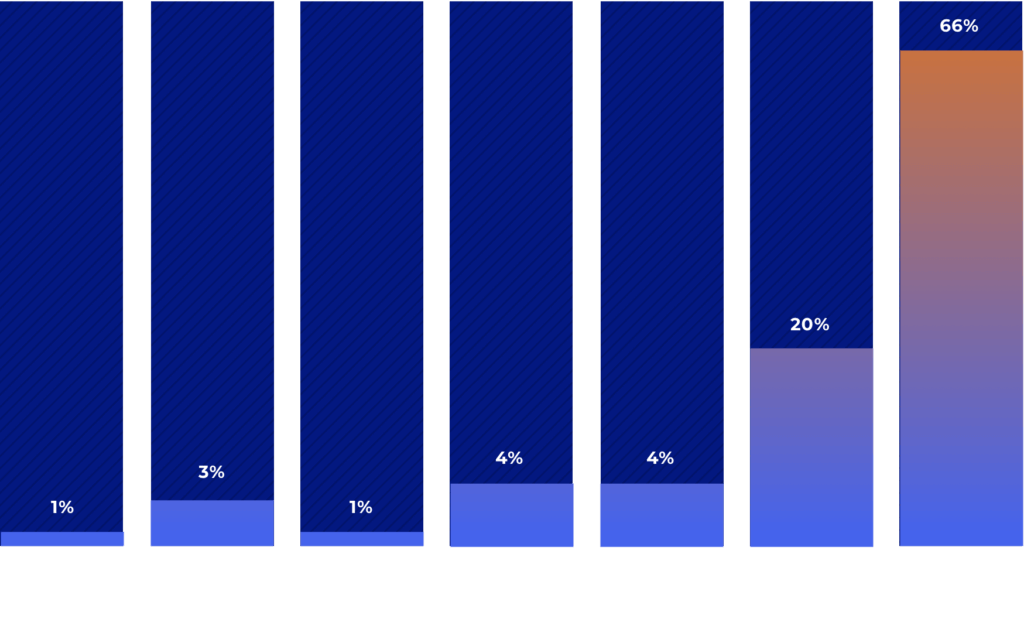 "The most helpful Amazon software in the space"

"The best resource for data-driven product research"

"Handles the heavy lifting on big data analytics"

"Helped thousands of Amazon sellers avoid failure"

"[their] software helps sellers decide what products to offer"