Sell on Amazon with Jungle Scout
Jungle Scout is the leading all-in-one platform for selling on Amazon. Helping entrepreneurs and brands grow successful Amazon businesses with powerful data and actionable insights.
80% of Amazon sellers wish they started sooner
*Based on a survey of 1,046 active Amazon Sellers
What's included:
10 searches with Extension
3 searches with Product Database
3 tracked products with Product Tracker
3 searches on Keyword Scout
3 searches with Supplier Database
3 searches with Supplier Tracker
90+ training videos within Academy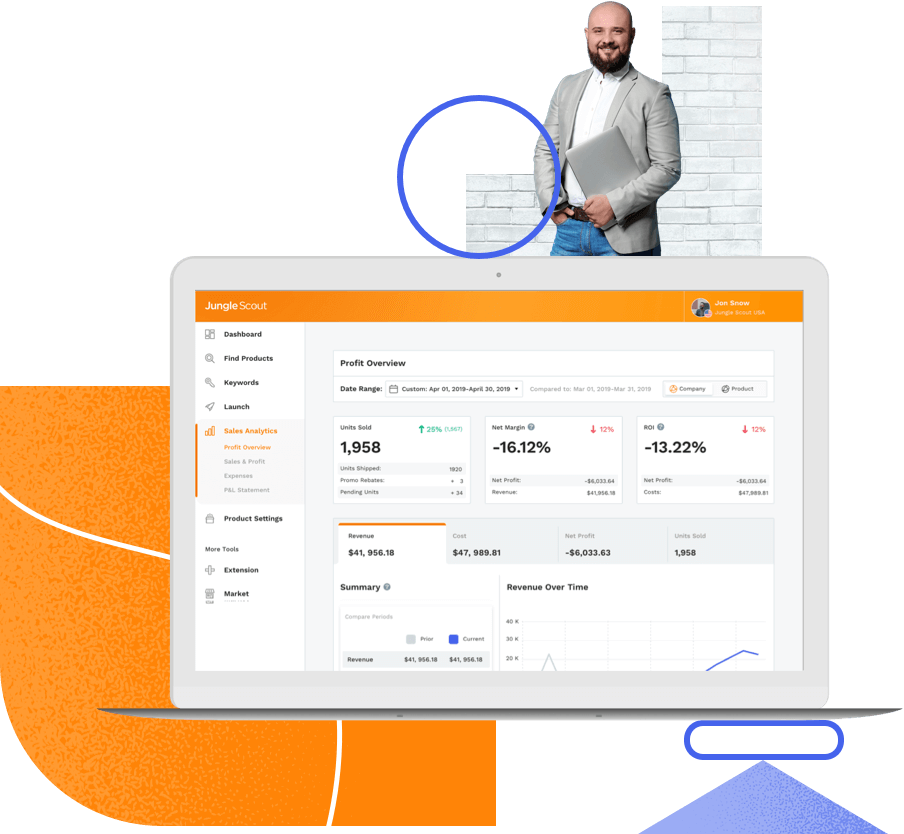 Trusted by thousands of Amazon sellers
grade grade grade grade grade
"I have been using JS for over two years. Wonderful product that got me started selling and Amazon that has continued to evolve and help me grow my business. Keep up the great work and strong customer-centric approach-it is noticed!"
Nate B.
Jungle Scout Customer
The smartest way to sell on Amazon
Kickstart your product research
Don't know what to sell? Kickstart your product research with Opportunity Finder. Drill down niches, identify viable products, and cut the noise with preset filters.
Validate potential Amazon product ideas
Get real-time sales estimates and snapshot of any product's competitive landscape as you explore Amazon with Jungle Scout's Extension.
Discover Amazon search trends
Leverage real customer search data from Amazon to identify market trends, validate your research, and build impactful listings.
Your only risk?
Is that you don't start now.
More product opportunities are waiting for you and we'll help you find them.
Start your free trial