Promote your Amazon products & send automated customer emails
Launch products, boost your sales, ask for reviews, and grow your Amazon business with Jungle Scout.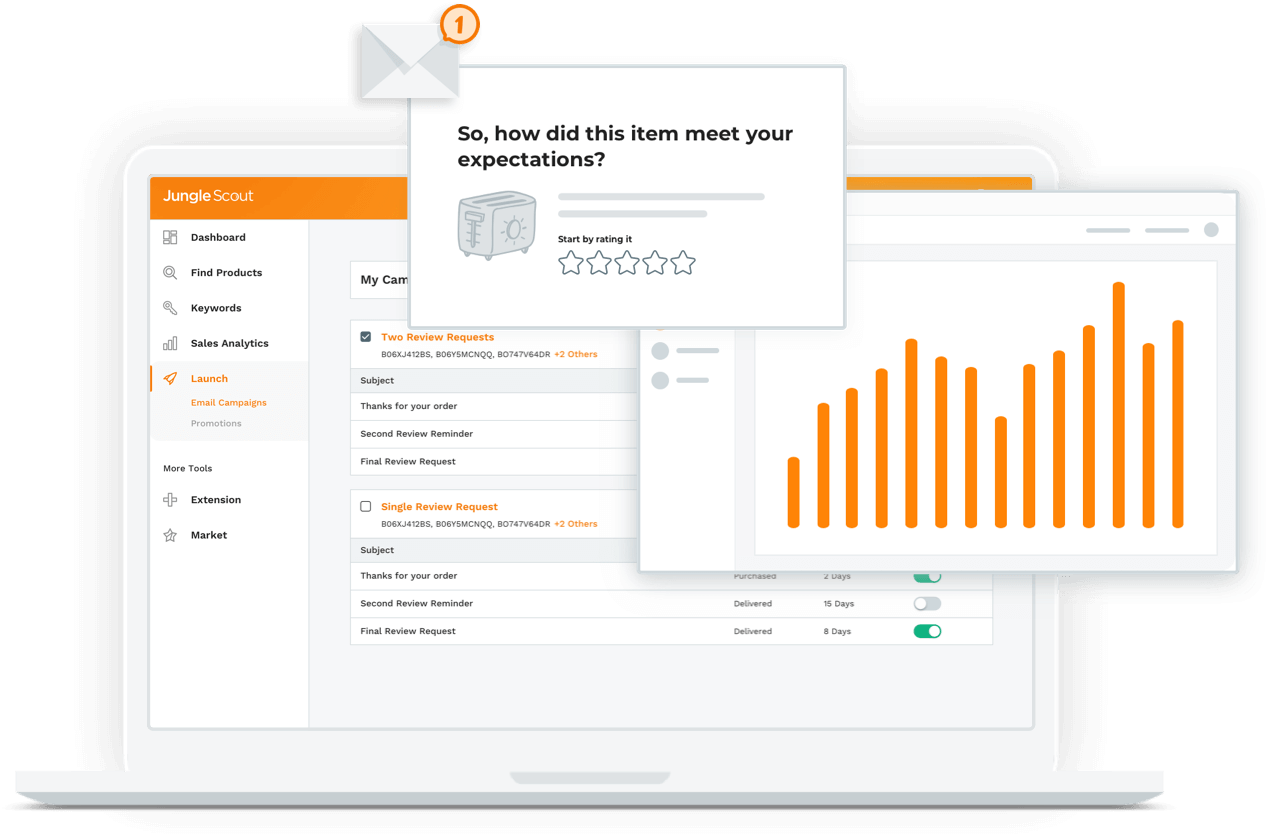 "The level of transparency is indeed unprecedented, but will hopefully be the start of a trend for other businesses to follow suit."

"[They] have helped thousands of other Amazon entrepreneurs avoid failure by providing the predictive data, education and inspiration to find success."

"Let's face it: Competition on Amazon is near cutthroat levels. You need a tool that will give you an advantage. Jungle Scout is that tool."

"The contents [they offer] are educational resources that others might charge thousands of dollars for. Short term sales aren't what he's after."

Learn how Jungle Scout can help grow your Amazon business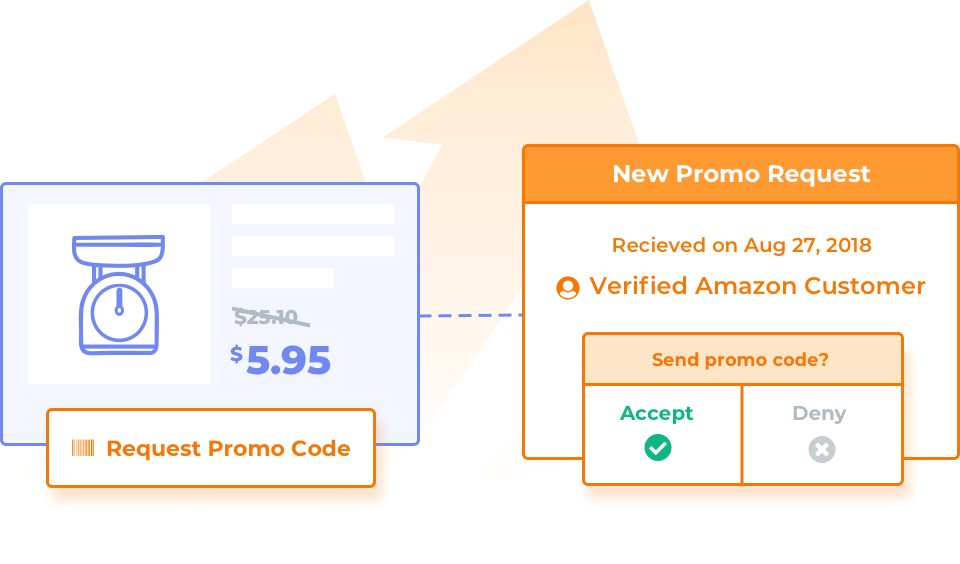 Boost your sales by promoting your product to over 100,000 shoppers on our deals marketplace.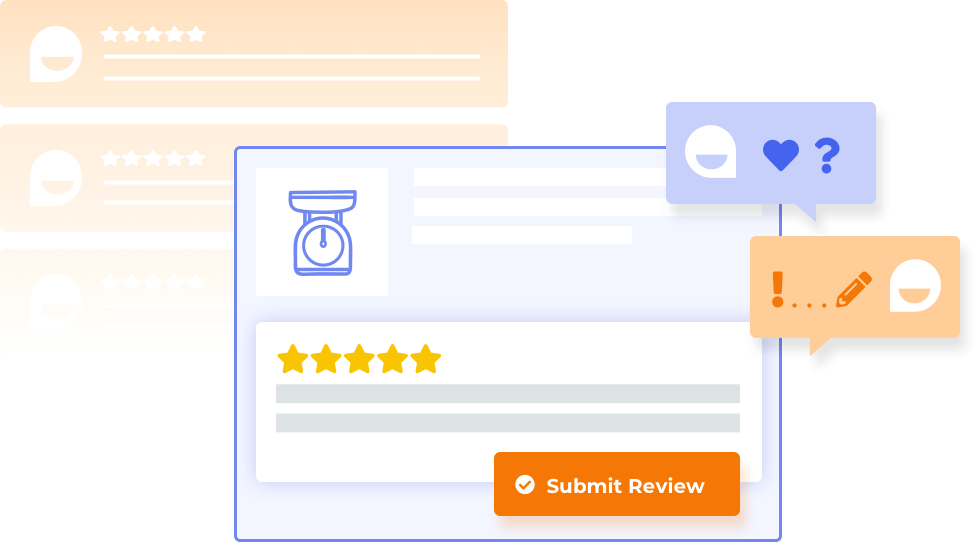 Encourage Customer Reviews
Send personalized emails to your customers and ask them to leave a review. Engagement increases by a factor of eight when sellers communicate with customers through email.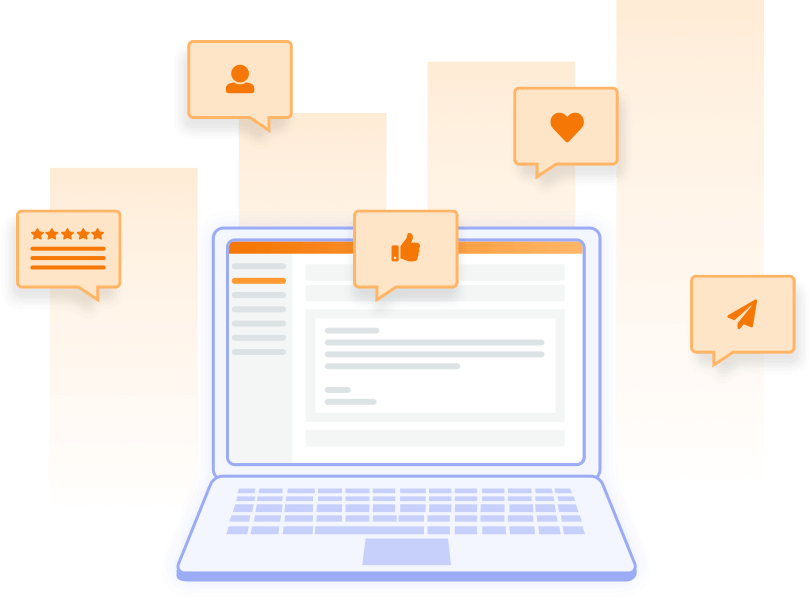 Send useful content, like recipe books or product instructions. And you're always just an email away from your customers.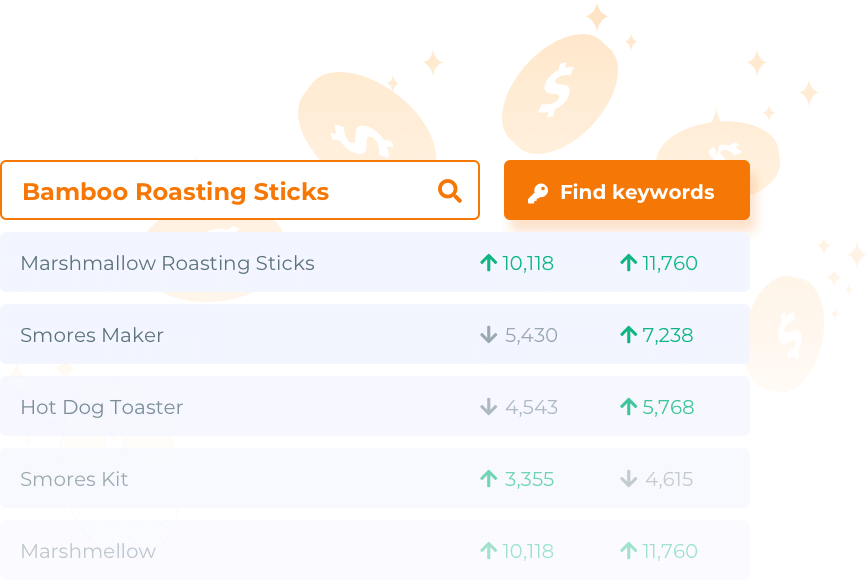 Use Jungle Scout's advanced keyword tool to explore Amazon search term trends, optimize your listings, and drive additional sales
Jungle Scout supports ambitious entrepreneurs all over the world
entrepreneurs supported by Jungle Scout
products Jungle Scout helped launch
Ready to take your business to the next level? Join more than 200,000 sellers who trust Jungle Scout to succeed on Amazon.
All plans require syncing your Amazon Seller Central account via MWS account number.
Payment level is variable, based on confirmed monthly orders in your Amazon Seller Central account.
0-500
30-Day Order Count
Number orders received in SC the last 30 days prior to the registration
0 - 500
501 - 2,000
2,001 - 5,000
5,001 - 10,000
10,000 +
---
All plans include…

Product Database
Find product ideas faster by searching our massive product database, filterable by category, sales data, reviews and more.

Product Tracker
Verify product ideas by monitoring them over time and reduce the risk of seasonality or shifts in the demand cycle.

Supplier Database
Find suppliers and manufacturers with confirmed shipments to the US. Search suppliers by name, products, or customers.

My Lists
Organize your keyword lists all in one place. Keep tabs on valuable, high-performance keywords for you and your competitors.

Listing Builder
Build and update product listings to be optimized for high-value keywords and search relevancy.

Keyword Scout
Use keyword-level trends and insights to build better product listings, increase brand exposure, and drive more sales.