Black Friday deals to make this your best Q4
Fine-tune your listing, avoid wasting ad spend, and gain total control over how you earn reviews on Amazon.
Exclusively for new customers. Risk-free 7-day money-back guarantee.
FOR Established SELLERs
Professional Plan
Save over 20% for 3 months
$349
$279
Benefits for Amazon sellers:
Total control over when and how you request reviews
Beautiful, clear dashboards for monitoring every dollar earned and spent
2 years of historical keyword search volume data
6 months of historical sales data for millions of product listings
Track and organize sales data for up to 1,000 product listings
Includes up to 6 user seats for businesses with multiple team members
---
The Professional plan details:
$279 for 3 months
Renews at $349 (regular price) every 3 months after the initial term
Includes access to all Jungle Scout tools
Learn to sell on amazon
Master Bundle
Save over 60% for 1 year
$2,497.50
$999
Bundle highlights for new Amazon sellers:
1 year of Jungle Scout Professional plan
Unlimited product and keyword searches
Database with thousands of suppliers worldwide
Step-by-step course for how to sell on Amazon in 2023
Access to an exclusive community of ecommerce sellers
---
The Master Bundle includes:
NEW Freedom Builder Bootcamp Course
($1,499 value)
Learn more
Two seats included (Freedom Builder Bootcamp)
How To Sell on Amazon PDF
Getting Started Checklist

Month-by-Month Seller Guide

Freedom Builder Bootcamp: The most complete course for selling on Amazon
What you'll learn in the course:
Module 1: Getting Started
Module 2: Product Research
Module 3: Sourcing
Module 4: Shipping
Module 5: Listing Creation
Module 6: Product Launch
Module 7: PPC Advertising
Module 8: Amazon Brand Registry
Module 9: Scaling Your Business
Module 10: Advanced Seller Strategies
Sellers just getting started
Leverage real customer data to identify market trends, map out your potential costs and profit, and identify suppliers who can make your product. PLUS gain access to world-class educational content including courses, expert interviews, and regular live training sessions.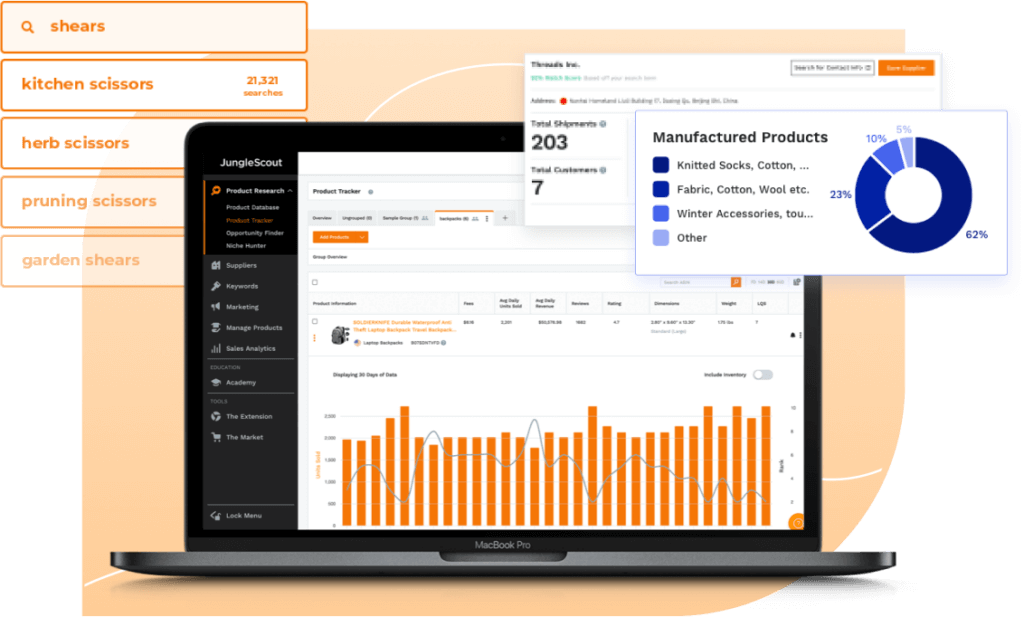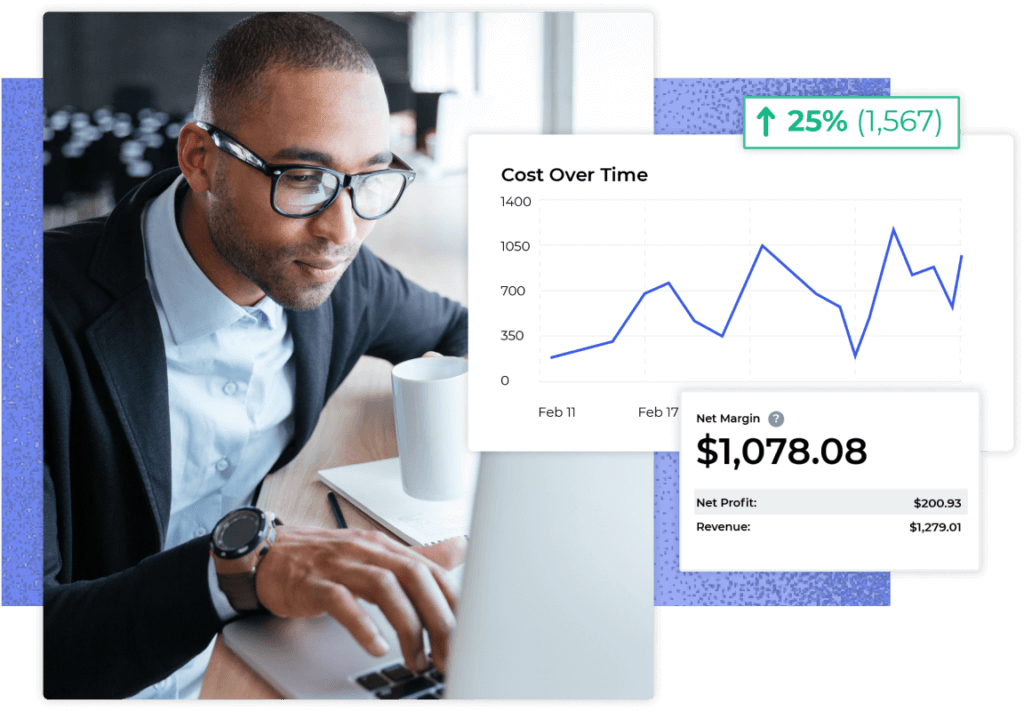 Sellers looking to grow their businesses
Monitor organic and paid keyword performance, automate review requests and stay in the black with easy-to-understand financial reports. PLUS get weekly sales snapshots and automatic alerts whenever tracked listings change, delivered right to your inbox.
For all sellers
No need to reinvent the wheel when Jungle Scout has blazed a trail for you! Learn exactly what you need to do next, whichever stage you're at with our expert-led videos, live webinars, and resources about selling online.
All Users enjoy:
Jungle Scout Academy, a one-stop-shop for everything you want to know about selling online
On-demand onboarding specific to your plan to get you up and running quickly
Live weekly webinars where you can ask questions of our in-house experts
24/7 multilingual customer support
An exclusive Facebook community of 50,000+ sellers helping each other succeed as entrepreneurs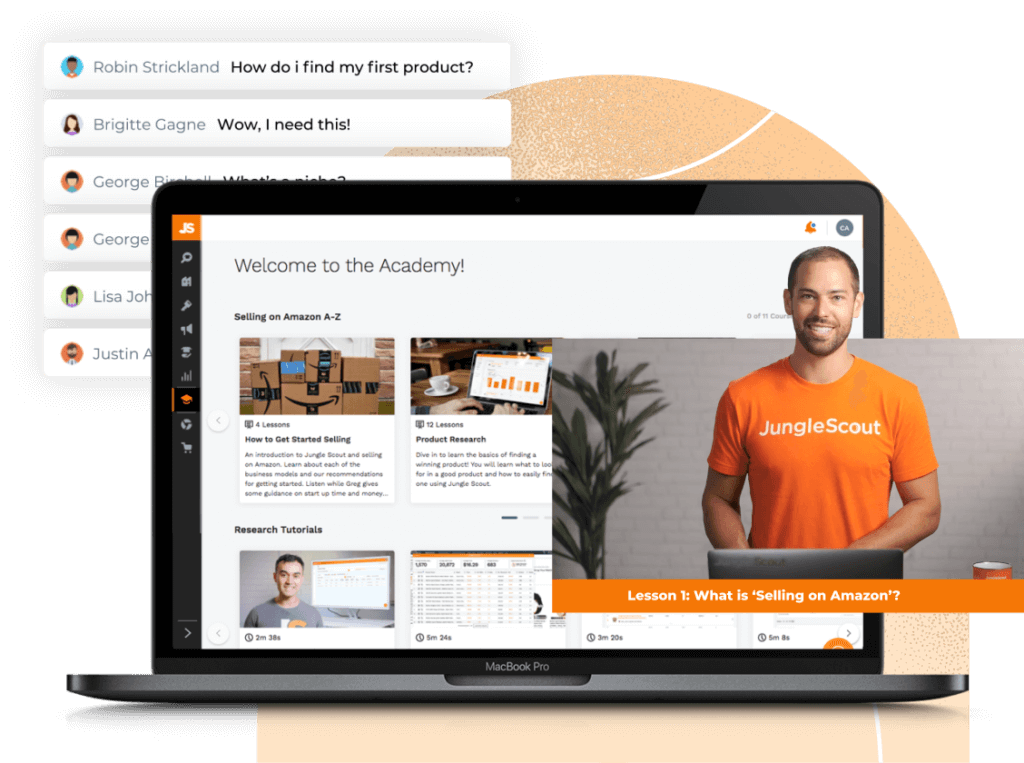 Ready to jumpstart your Amazon business?
Make your selling journey easier with Jungle Scout's helpful tools and tips. Save time managing your business so you can focus on taking it to the next level.