Claim your
exclusive offer

& become Amazon's next best seller

Get the most trusted tools for finding, launching and selling Amazon products.

Get 50% Off Now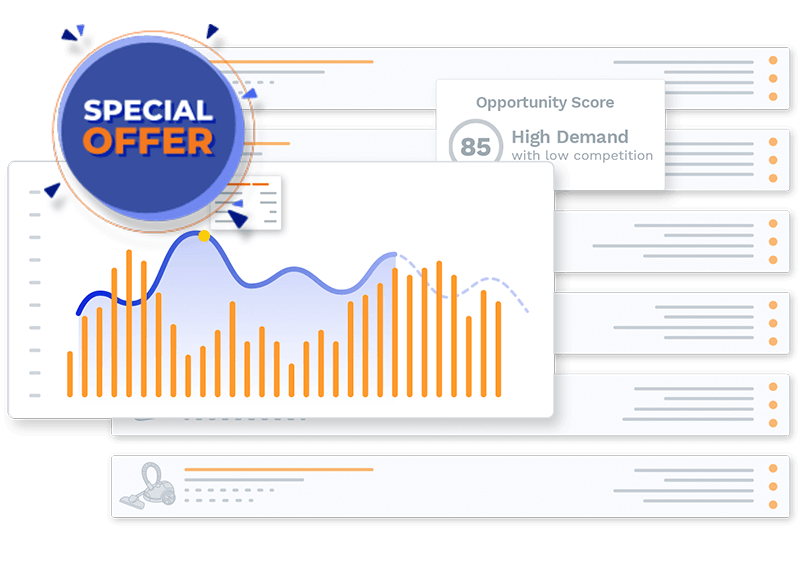 "The most helpful Amazon software in the space"

"The best resource for data-driven product research"

"Handles the heavy lifting on big data analytics"

"Helped thousands of Amazon sellers avoid failure"

"[their] software helps sellers decide what products to offer"

Claim your exclusive offer now
Get 50% off your first month. Risk-free, 14-day money back guarantee. For new customers only.
The top tools sellers trust to find products and kickstart their Amazon FBA business
Using Jungle Scout and Extension together helps you find profitable products faster and improve your chances of Amazon success.

Spy on your competitors
Product Tracker
Store and analyze your ideas over time. You can get historical data on products you want to sell, as well as your competitors' products.
See the real daily sales of your competitors' products
Avoid temporary fluctuations in estimations
Keep tabs on your competitors throughout your product's lifecycle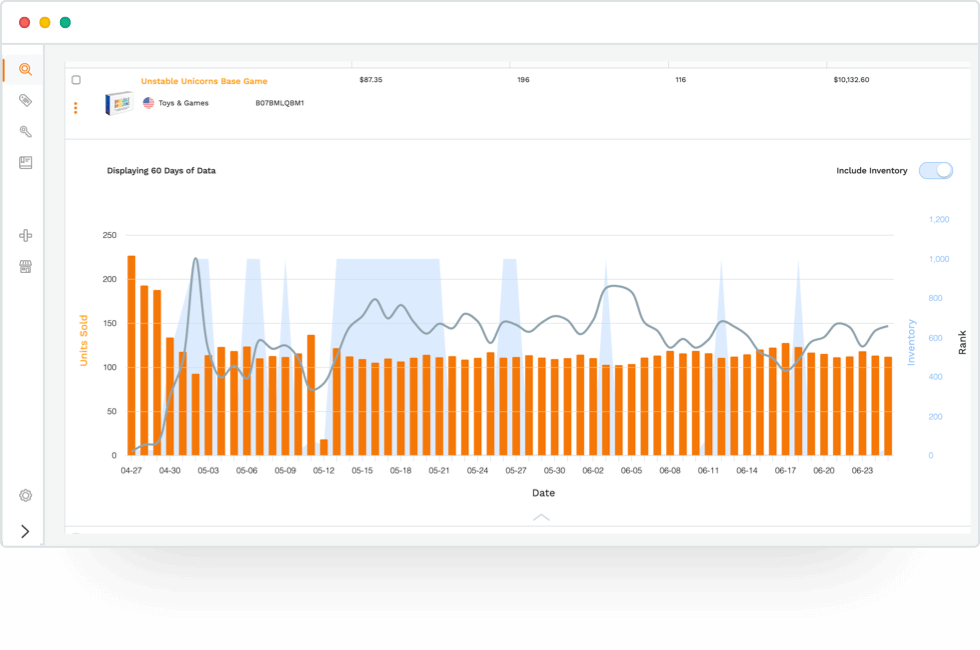 Discover opportunities
Product Database
Your idea-finding machine. Pull Amazon's entire catalog of products with advanced filters so you can hunt for the type of products you want to sell.
Sort millions of Amazon products based on 
 parameters you set
Model your product on other successful products
Instantly add products to your product tracker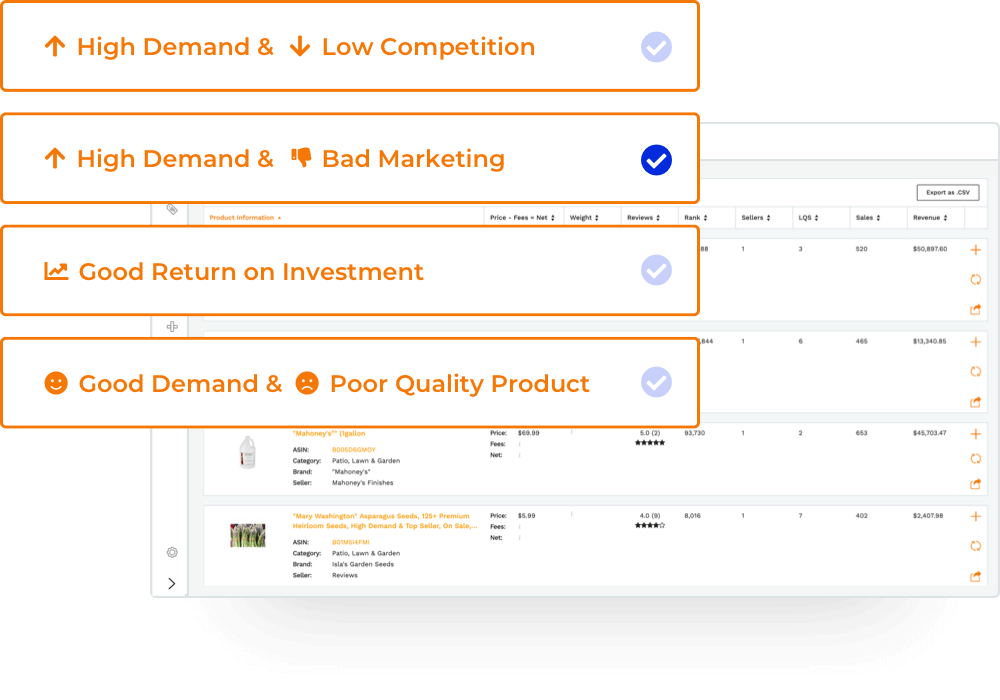 Accelerate your sales
Launch
Launch and promote your Amazon products directly within Jungle Scout. Drive sales through targeted customer email outreach and promotions.
Connect with customers after they purchase
Minimize negative feedback
Leverage promotions for increased sales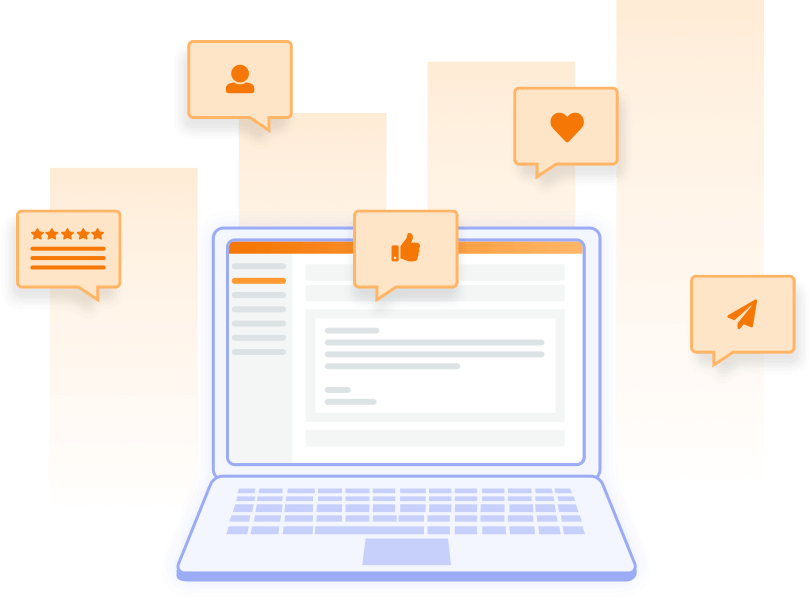 Plan your keywords
Keyword Scout
Based on what customers are searching for, you can view keyword volumes for products, recommended giveaway numbers and suggested PPC bids for selling more products.
Build competitive and affordable Amazon PPC campaigns
Learn how shoppers are searching for your product
Predict the exact number of units to give away at launch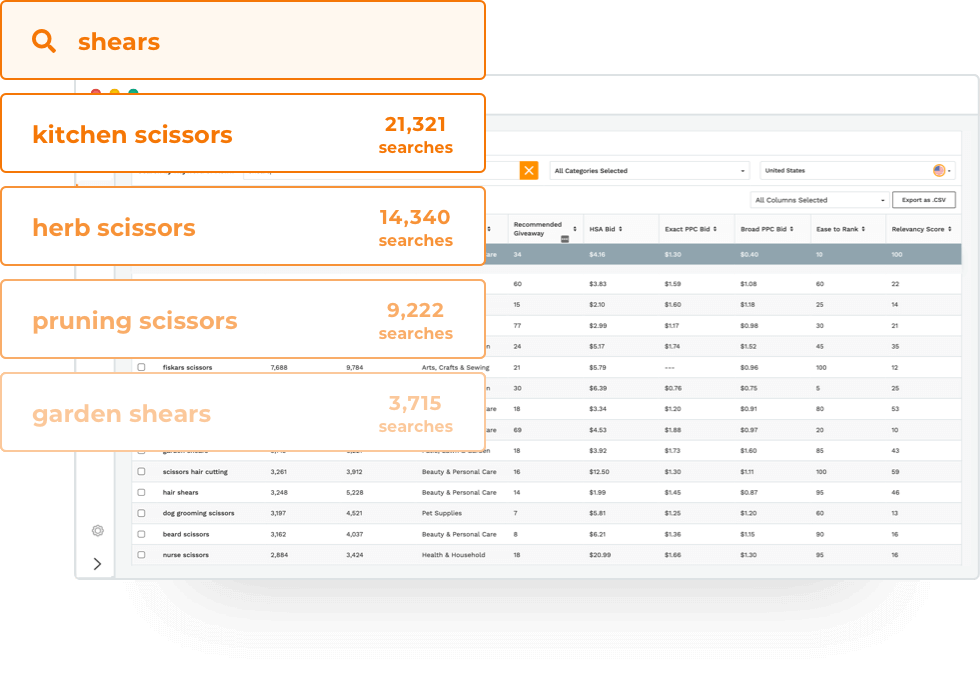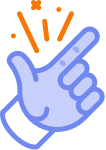 Easy to use
Not only is Jungle Scout easy-to-use, but we offer free educational resources and 24/7 customer support to ensure your success.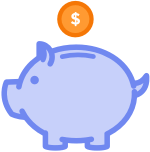 Affordable solutions
Every business is different. Whether you're looking to manage an intimate work-from-home business or a 7-figure empire, we can help you!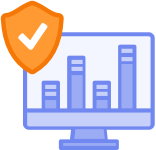 Data you can trust
Jungle Scout employs a full-time staff of PhD-level data scientists to provide you the most accurate Amazon sales data in the world.
"Invaluable resource! I couldn't imagine starting an eCommerce business without the JS tool, as well as the helpful, timely videos on YT. Thanks guys!"

– Renee, Verified Jungle Scouter
Get started today