"Last year, we did over a million dollars and we're still growing."
These Amazon sellers tried multi-level marketing and it just didn't work out. Launching on Amazon was the key to helping them leave their jobs and travel
six months out of the year.
Meet Ari and Chelsea Cohen.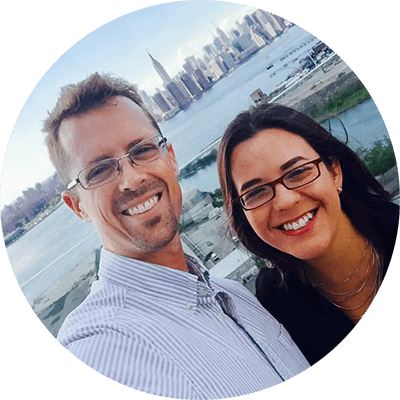 Every day, Amazon sellers are building businesses from the
ground up, crushing their goals and building the freedom they want for their lives.
These are their stories.
---
SELLERS:

Ari and Chelsea Cohen


BASED IN:

Austin, TX


SELLING SINCE:

2014
---
When Ari and Chelsea Cohen were looking to leave their day jobs behind, they started with multi-level marketing.
---
They got involved with a few companies, but nothing really took off. When they tried to involve some other people in their organization, the couple kept hearing from people who were too busy selling on Amazon to take on a new project.
So, they looked into it.
Within seven weeks of taking their first Amazon selling course, they were making sales. Within 30 days of their first sale, they were making $10,000 in gross revenue.
From there, it only went up.
---
"The coolest thing about this job is that every day is different. We don't have a very structured schedule and that's exactly what we wanted. We didn't leave the corporate world to have some other corporate-type job."
– Ari Cohen
---
They quit their jobs and moved from Los Angeles to Austin, TX.
Flash forward and they're anticipating $1.5M in sales for this year. And, they're collaborating with other Amazon sellers to teach workshops and share best practices.
On top of that, they spend time travelling the world.
Soon, they'll be taking their first trip to China where they'll be meeting their suppliers and seeking out new product ideas in the world's manufacturing hub.
---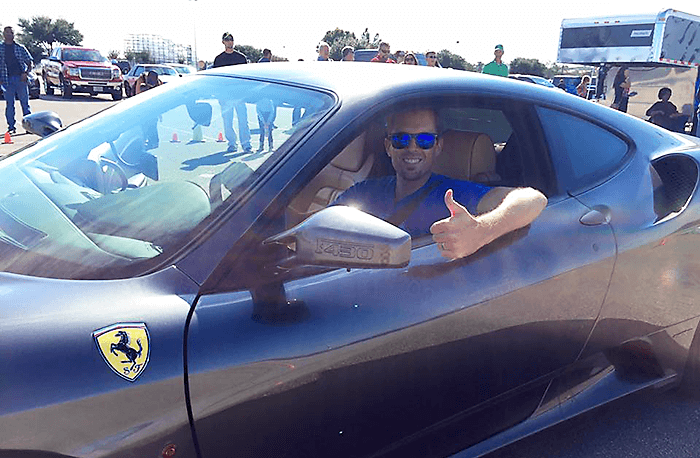 Ari taking a Ferrari for a spin.
---
For this duo, Amazon is a launchpad. They have plans to break out into other passive income ventures – like AirBnb and real estate.
Amazon was the scalable opportunity they needed to kickstart their eCommerce careers.
"Amazon is the best opportunity to make a lot of money to completely change your situation for not that much investment. $10,000? That's nothing compared to what people are sinking into brick and mortar businesses."
– Chelsea Cohen
---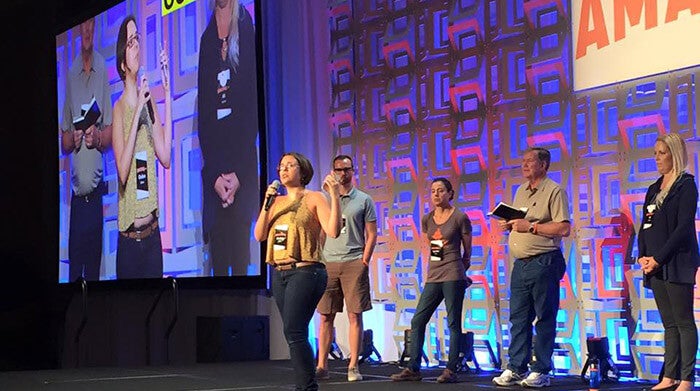 Chelsea presenting at a seller event.
---
In addition to working independently, the Cohens had the goal of travelling and meeting new people.
Last year, they travelled for six months. They took part in Amazon seller events across the country and reached one of their goals – making friends everywhere.
Selling on Amazon has also enabled the couple to mix charity and community work into their schedule. Their favourite win?
Along with their church community, they mobilized hundreds of volunteers to get out and help with Hurricane Harvey relief in Texas, as well as raising tens of thousands of dollars in donations and supplies.
---
Ari and Chelsea's Top Tips
They shared some of their Seller Success secrets!
---
Act fast - don't wait

If you see a great product opportunity, go for it! If you don't, someone else will.

Stay on task

Ari and Chelsea use an organization board to divvy up tasks and avoid stepping on each other's toes. Try this if you're going into Amazon with a partner!

Outsource when you need to

Ari and Chelsea outsource some of their tasks and use a Virtual Assistant. But, they've also taken back tasks that weren't as efficient for them to out
Want to learn everything there is to know about selling on Amazon?
---
Explore Jungle Scout University. This is our database of inside tips,
tested best practices and more!
---
CHECK IT OUT