Lifelong Business Owner Takes on the Amazon Selling World
This new Amazon seller has been selling since June and is focused on growing his business and learning along the way.
Meet Marty.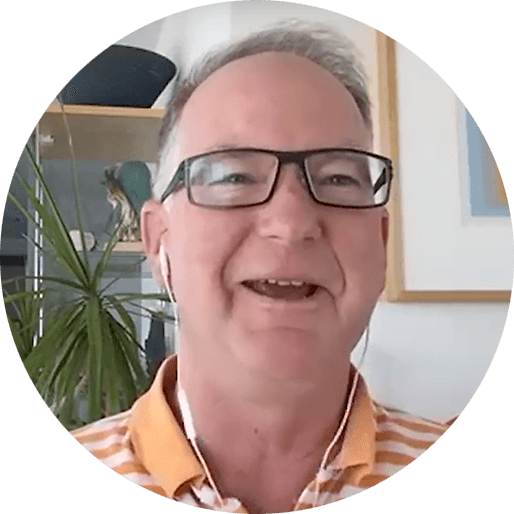 Every day, Amazon sellers are building businesses from the
ground up, crushing their goals and building the freedom they want for their lives.
These are their stories.
SELLER:

Martin Dine


BASED IN:

United States


SELLING SINCE: June, 2017
---
For the past 30 years, Martin has been a self-employed business owner. When he decided to start selling on Amazon, his friends and family weren't surprised.
---
By trade, Martin is an astrodynamicist. For those who don't know, astrodynamics is the study of natural and artificial objects in space.
But, for the past 30 years, he's owned and operated a few different businesses, including one dealing with sustainable energy and another helping golf courses implement sustainable practices. His wife also runs her own graphic design business.
Marty is a self-described tech guy. He's fascinated by computers and the Internet and was on the hunt for an eCommerce opportunity.
"We want to travel around and not be tied to a particular industry…This would be a great way for us to escape a bit, maybe sell the house, maybe travel – get out and do some different things," he said.
---
"I'm at that point in my career and my life where I'd really like to change things up. I'm keeping my eyes wide open, trying to find new options "
– Marty
---
Marty started selling on Amazon in June of this year.
He said it's been slow to start, because the product he picked is quite competitive. But, they're steadily accumulating more reviews and more sales.
His favourite part of Amazon selling?
Finding products.
When Marty found Jungle Scout and started following the Million Dollar Case Study, he was in the process of hunting for a product idea. He said he took eight weeks to research, largely because he enjoyed the research process so much.
---
" What I did expect was that I could just start putting those puzzle pieces together enough that my next try would be better and my next try would be even better than that and if we got lucky and happened to make a lot of money on our product early on – great. But, if we don't and we keep making a little more each time – BOOM, we're in "
– Marty
---
He said his biggest challenges have been keyword research and shipping a product at the right price point.
A lot of new sellers find sourcing and shipping one of the most challenging aspects of getting started. But, Marty advises just being aggressive in your search for better prices to help lower your overall cost.
He's optimistic about the future of Amazon selling, but admits his launch didn't go as planned.
Still, Marty isn't deterred. He's determined to succeed on Amazon and willing to rework his listings and evolve his strategy as he moves forward.
"I'm convinced there's something, somewhere out there. It's just a matter of getting it right."
Marty's Top Tips
He shared some of his Seller Success secrets!
---
Don't wait - get started today!

Marty said the first thing he'd tell himself if he were to start his journey over again is to act faster when it comes to making the decision to sell on Amazon.

Roll with it

After just a few weeks on the market, there was a lot of negative feedback in the media about the type of product Marty is selling. Still, he kept playing with the listing to optimize it further and they've seen sales start to climb back up.

Pick a product with strong sales, but low competition

Marty said growth has been slow for their first product because it is in a competitive space. He plans on picking something with less competition for his second product.
Want to know exactly what it's like to sell on Amazon, work for yourself and build the freedom you always wanted?
---
See how these Amazon Sellers did it.
---
READ MORE SELLER STORIES