College Student is on his way to a Job Hunt-Free Graduation
While attending one of the United States' most prestigious business schools,
this seller is already laying a foundation for freedom after college.
Meet Phillip Ruffini.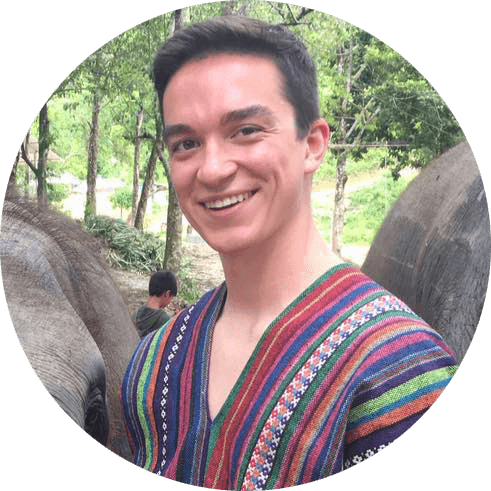 Every day, Amazon sellers are building businesses from the
ground up, crushing their goals and building the freedom they want for their lives.
These are their stories.
SELLER:

Phillip Ruffini


BASED IN: 
Michigan, US
SELLING SINCE:
2016
---
When Phillip Ruffini raises his hand in class, his friends know he's probably got a question relevant to his business.
---
Phillip is a student at the Ross School of Business – a renowned business school operating at the University of Michigan.
Outside of class, he's a competitive snowboarder, consultant for non-profits and, an Amazon seller.
His first leap into eCommerce was in 2015. Like a lot of sellers, he started on eBay. He was working with a Chinese supplier to drop ship hoverboards and sell them to American buyers.
Though his first venture had some hiccups, it didn't slow the seller down.
He began looking into private label products in Spring of 2016 and started selling not long after.
---
"My ultimate goal is to have passive income when I'm done school, that way I don't have to work for anyone and I can travel or work on other side projects."
– Phillip Ruffini
---
In Phillip's world, all of his friends have their sights set on big banks and major consulting companies after they graduate.
His goal is to make enough passive income selling on Amazon that he doesn't have to worry about job hunting.
With backpacking stints to Asia and Europe under his belt, Phillip aspires to work an hour a day on his Amazon business and spend the rest of his time travelling and working on side projects in the business-to-business software space.
---

Phillip meeting some elephants in Thailand.
---
On the sourcing front, Phillip works with both a trader and a supplier directly.
He's had only positive experiences working with a trader, especially when it comes to getting the best price.
When it comes to finding a product, he usually spends a weekend scouring Jungle Scout, monitoring Google Trends and researching before he makes the decision to go ahead.
In October, Phillip launched his seventh SKU. He plans to continue launching new products until he reaches 10 that will provide a profit of $1,000 per month, each.
"Ultimately, I love building my own thing and seeing others use what I build. Right now, the dream would be to get to $10k a month in profit and then just travel and run the business from anywhere."
– Phillip Ruffino
---
Phillip's Top Tips
He shared some of his Seller Success secrets!
---
Go for the best deal

If you're torn between product ideas in the sourcing phase, Phillip recommends going with the least expensive option. This can offer you better profit margins down the road!

Get a broader look at the competition

You should be analyzing your competition from all angles before you source your product. Phillip initially sold one product thinking there was only one competitor, but there were 11 by the time it hit Amazon. He recommends looking at outside sources like Google Trends

Don't sell seasonal

Since he started selling on Amazon, a number of his friends have joined him. One friend started selling something shoppers only buy in the summer time, but he launched in late fall.
Want to know exactly what it's like to sell on Amazon, work for yourself and build the freedom you always wanted?
---
See how these Amazon Sellers did it.
---
READ MORE SELLER STORIES