Find the needle in the haystack. Instantly.
Whether you're just starting out or a seasoned seller, find the most profitable product opportunities faster than your competitors.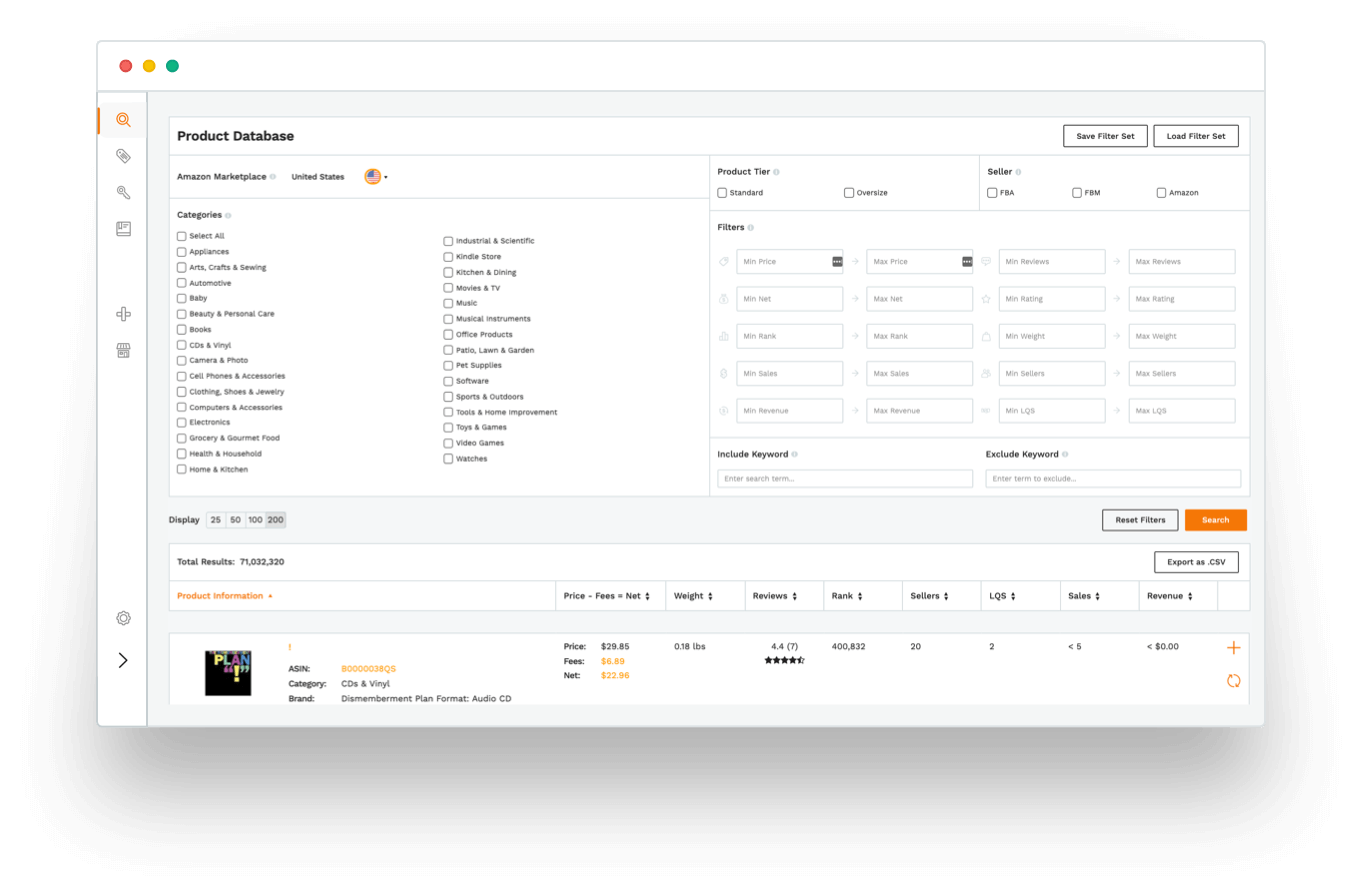 What is the Product Database?
A comprehensive database containing over 70 million products pulled straight from the Amazon catalog. Organize and explore all the product ideas that match your specific search criterias.
It's easy to feel overwhelmed when you don't know where to start. But with our pre-set filters, you can generate ideas in seconds and start discovering products with high potential. Filter by categories, estimated sales, sales rank, revenue, and more, to quickly find profitable products.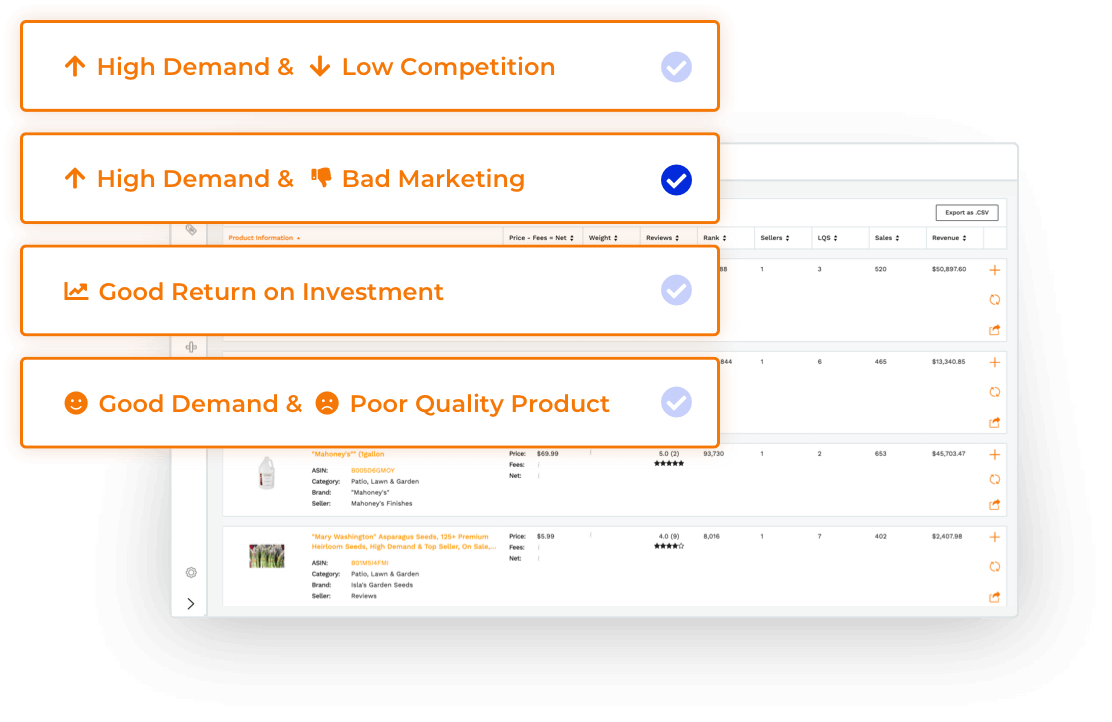 Our comprehensive data filters allow you to be creative with your product research. Whether you're looking for products with high competition with bad ratings or products with terrible listings, Product Database helps you narrow your search down to your winning product.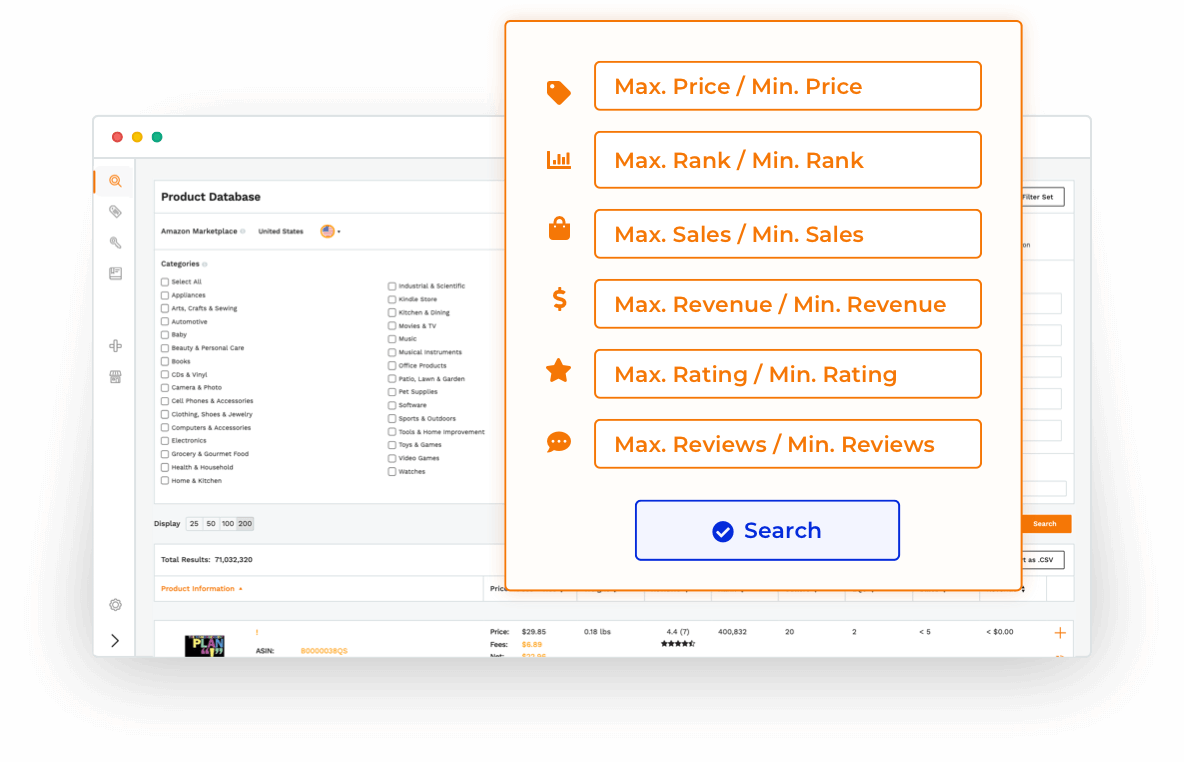 Understanding all of the Amazon seller fees is the first step to managing your products effectively. Keep track of the Amazon overhead costs and fees by using the in-app FBA Profit Calculator. Factor these calculations into your research so you can confidently invest in the right product.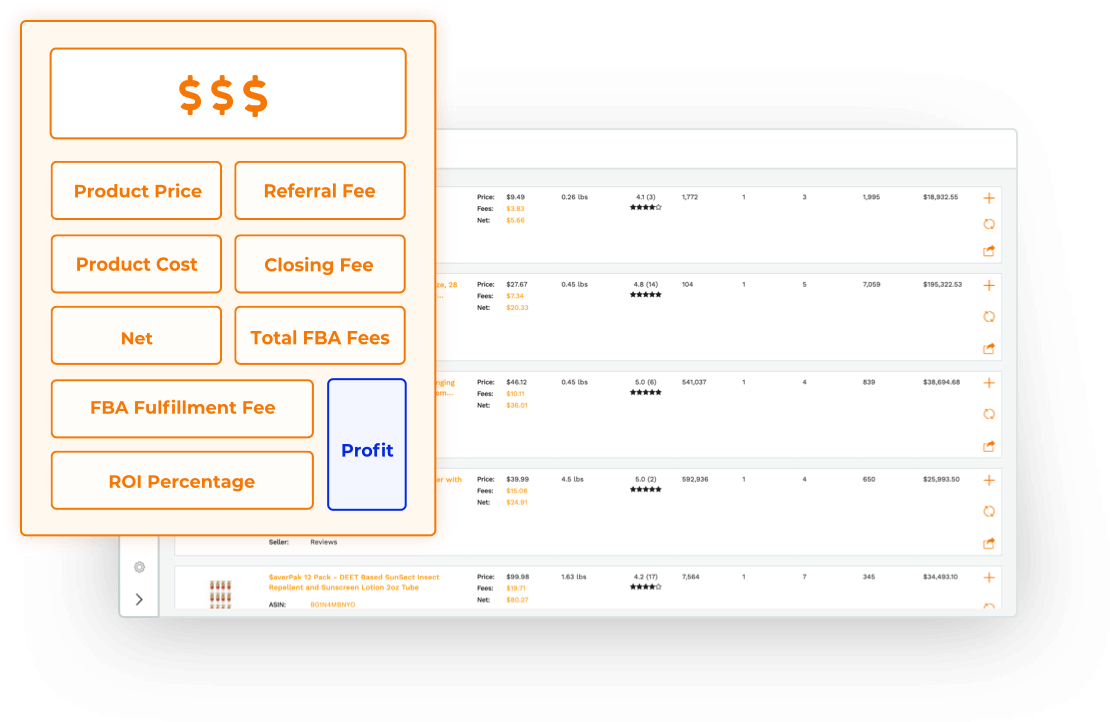 Do all of this and more with Jungle Scout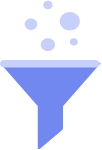 Create and save as many custom filter presets as you need.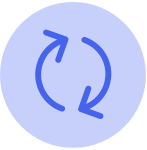 Sync with Product Tracker
Automatically add products to the Product Tracker in groups.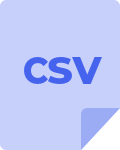 Conveniently export your search results to a spreadsheet.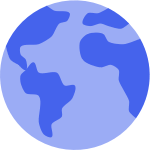 Search global marketplaces
Easily search for products in other Amazon marketplaces.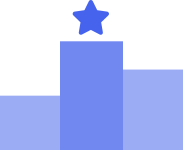 View a product's Amazon ranking to help make your choice.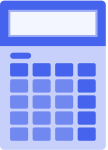 Handy calculator to help show you all your product related fees.