Find and validate Amazon FBA product ideas
Get the most accurate Amazon sales estimates with the Jungle Scout Chrome Extension.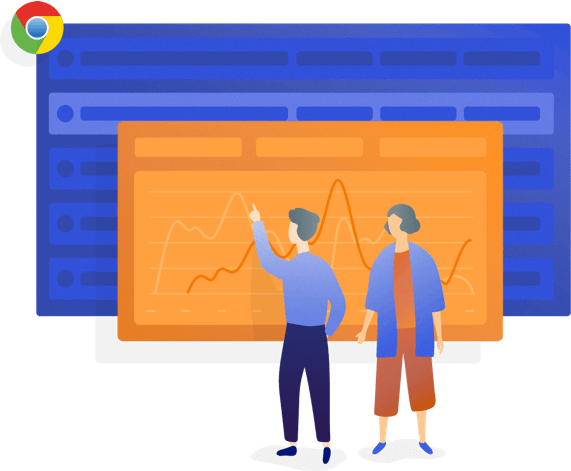 See product data at a glance
You can find historical Best Sellers Rank, sales data, Google trend analysis, product data, and a whole lot more.
Get Started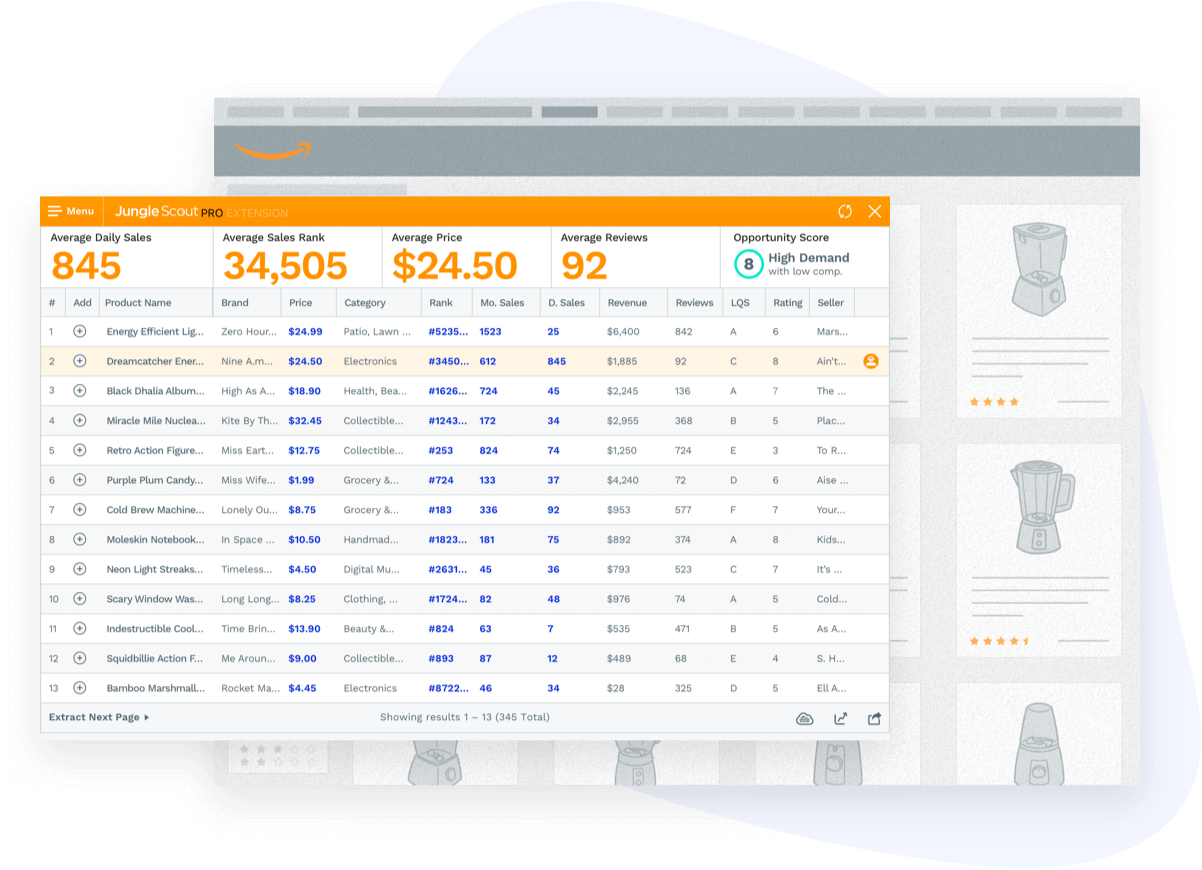 Seamless Integration
Direct Amazon connection
The Chrome Extension is your bridge between inspiration and action as you browse Amazon. In one click, the Chrome Extension populates based on the product page or search results page you're browsing, giving you sales estimates, competitive data and profit projections in real-time.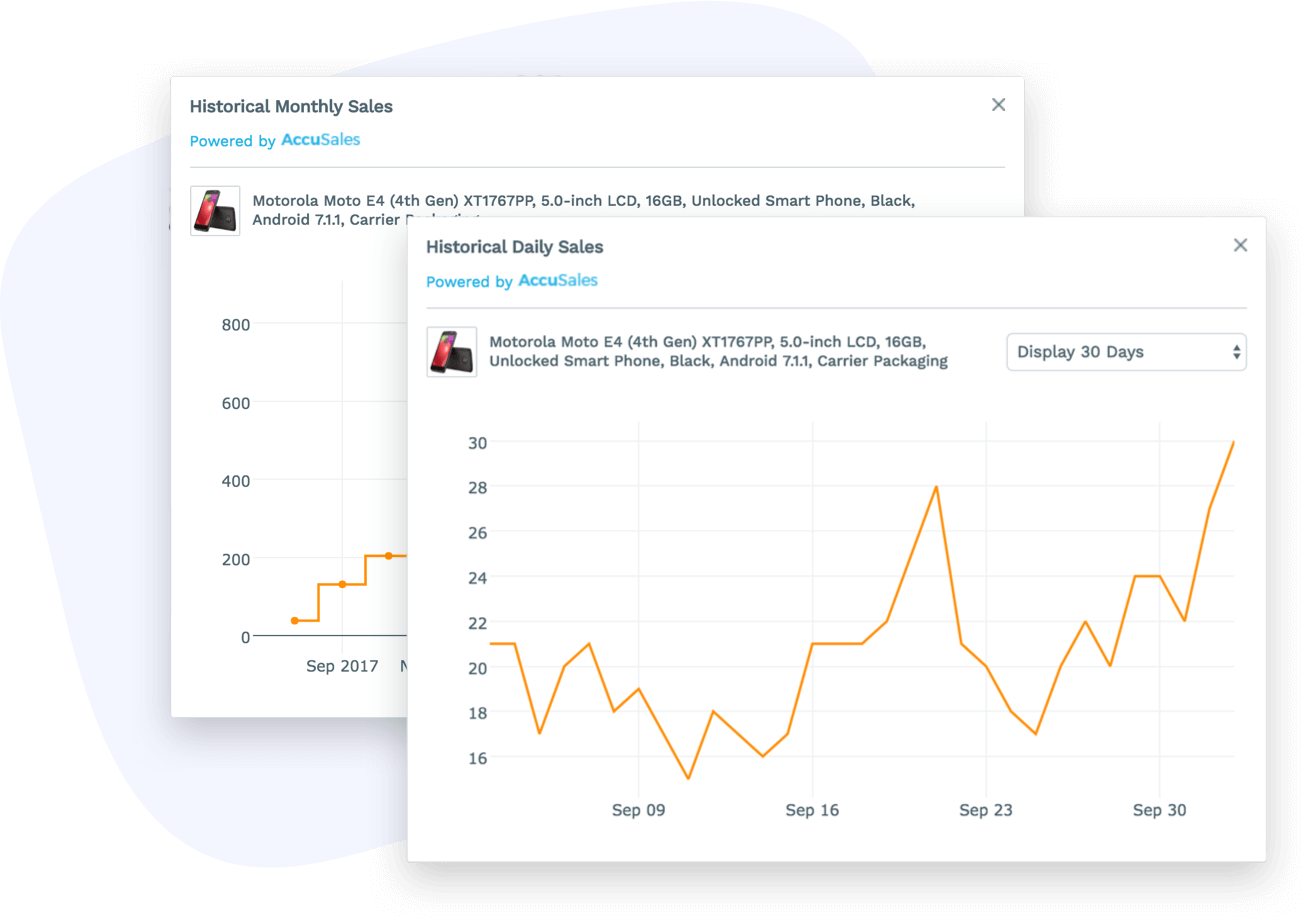 Historical Analysis
Validate your product ideas
Determine if a product is a worthwhile investment with comprehensive sales data. Our AccuSales™ data analysis engine takes all the guesswork out of product research by offering you monthly sales estimates, historical sales and historical pricing data.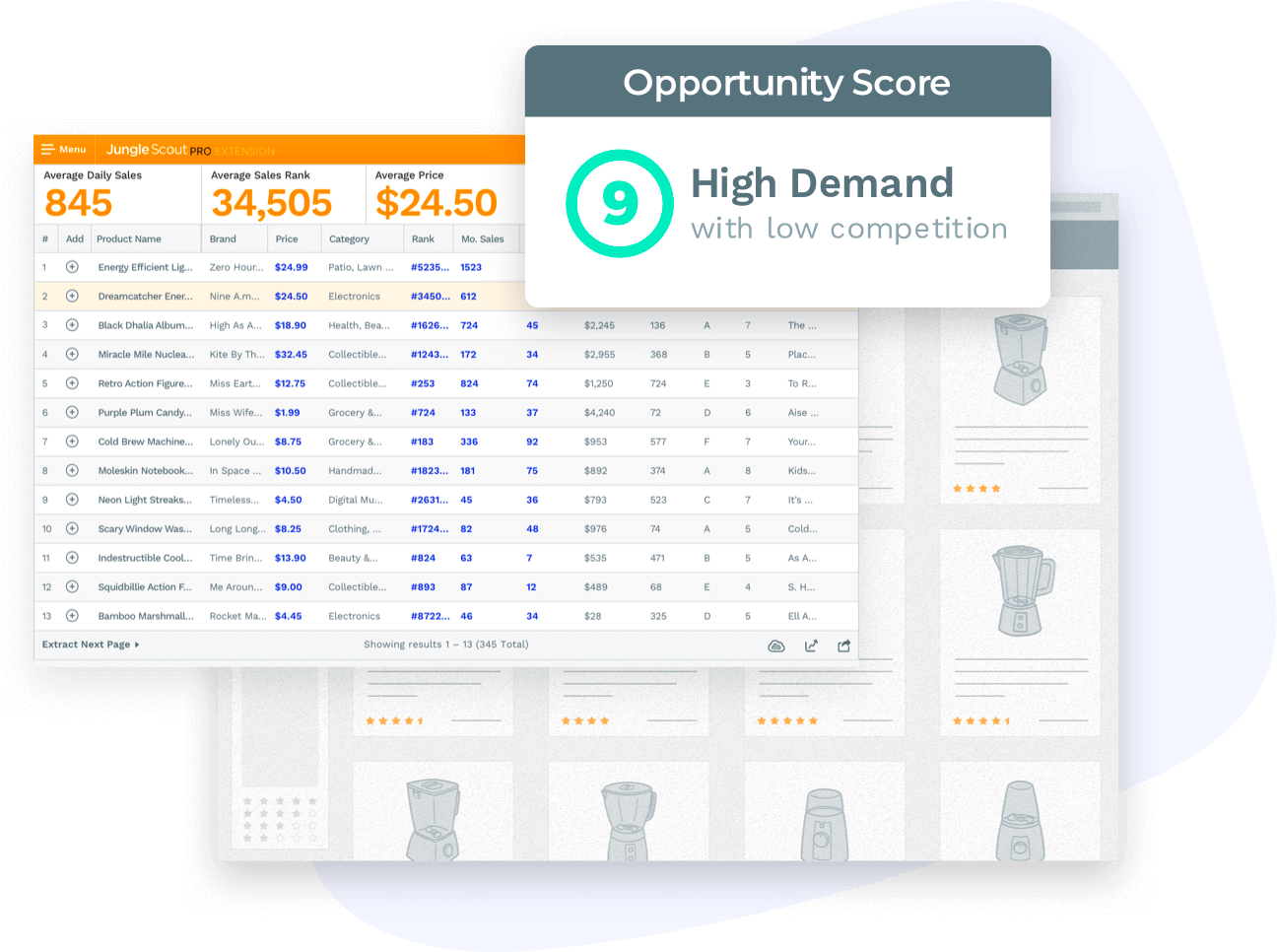 Opportunity Score
One-click product research
Quickly and efficiently validate or eliminate any product idea by using the Opportunity Score. The Opportunity Score blends demand, competition and listing quality data to determine a product's potential.
Depended on by successful FBA sellers around the world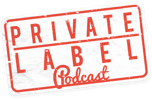 "Jungle Scout is how I start all of my product research. It saves my team and I countless hours each and every month. Honestly, I don't know what we did without it!"

"My team loves Jungle Scout as it is the best Amazon software out there. I love Jungle Scout's creator, Greg Mercer. He has a teacher's heart. He doesn't just create a tool. He educates his users all about succeeding on Amazon and using Amazon as a tool for personal success"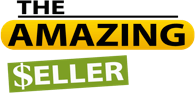 "Jungle Scout is the ONE tool I can not live without. There's ways to use it that simply blow you away once you realize the power of what they can do for your business. A must-have tool for any Amazon seller!"

Save double the time with double the power
Pair the Chrome Extension App with the Jungle Scout Web App and you'll never need another product research tool again.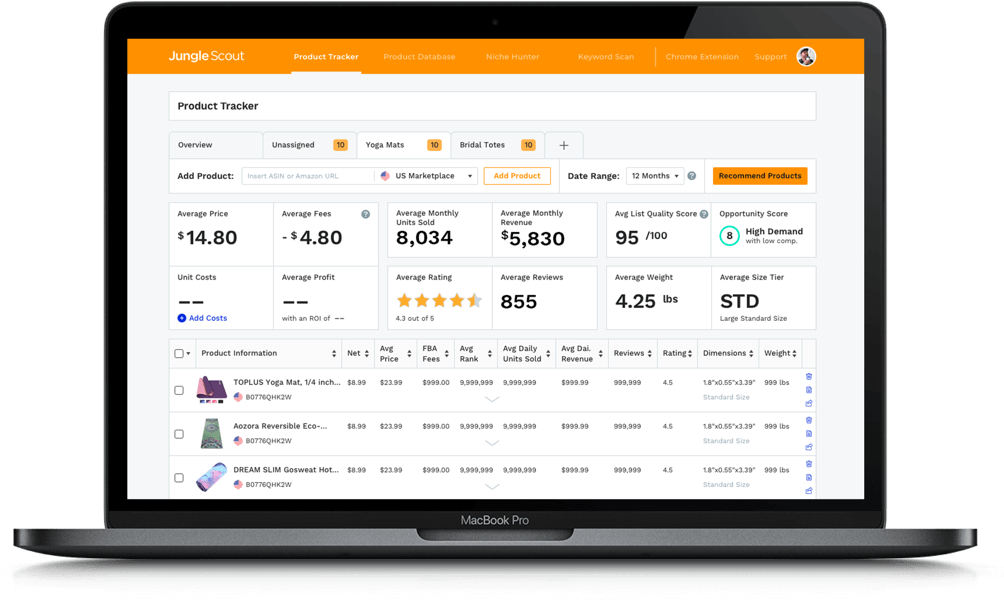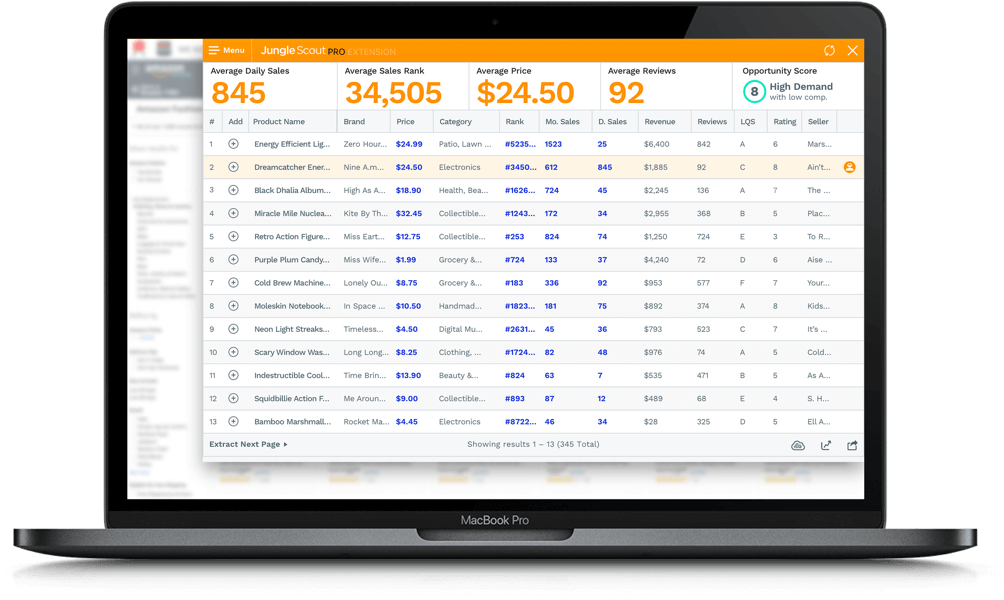 Find unique keywords
Quickly see if customers are searching for your product idea. The Web App's Keyword Scout feature shows you actual customer search data on Amazon.

Verify your product ideas
The Web App is a product-finding engine with millions of ideas to explore. Use it with the Jungle Scout Chrome Extension to verify the viability of each idea in real-time.

Track competitor sales
Scan Amazon pages with the Chrome Extension App for rivals and gain insight by adding their products into the Web App Product Tracker.
---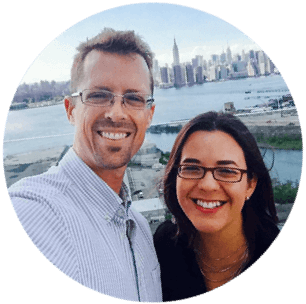 Ari and Chelsea Cohen
Jungle Scouters since 2014
"Amazon is the best opportunity to make a lot of money to completely change your situation for not that much investment."
Get the Chrome Extension