WEBINAR
Find a Winning Category in 2021
What are the most profitable categories and products to sell on Amazon? While 2020 brought surging demand for essential items, 2021 could continue to favor similar products and categories or bring further changes. How can sellers find out what consumers want?
Join us on February 17 at 2:00 p.m. CT / 12:00 p.m. PT
About the webinar
In this webinar and live Q&A, Lenny will share Amazon's top product categories and what factors you should consider for choosing one in 2021. Plus, an in-house data expert will dive into category insights from Jungle Scout's 2021 State of the Amazon Seller Report, which surveyed nearly 5,000 entrepreneurs, brands, and businesses on Amazon, to highlight the most profitable and trending categories this year.
In this live webinar and Q&A:
Find out how category demand is shifting in 2021
Get the latest data on top product categories
Learn the do's and don'ts of choosing a product category
---
Hosted by: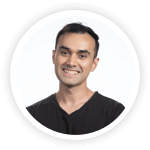 Lenny Smith
Video Marketing Manager of Jungle Scout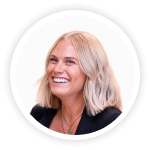 Leslie Termuhlen
Public Relations Strategist at Jungle Scout
About Lenny Smith and Leslie Termuhlen
Lenny is an expert Amazon seller and one of Jungle Scout's original team members. From selling basics to special topics, Lenny shares his extensive knowledge of Amazon on our YouTube channel and webinars.
Leslie is Jungle Scout's Public Relations Strategist. She leverages industry data to deliver insights and inform sellers about consumer trends and behavior, Amazon and ecommerce sales data, and more.