Jungle Scout Webinar:
Leverage the holiday rush to maximize your Amazon sales
Join Lenny Smith for a webinar on making the most of the busy holiday sales season.
Original Air Date: August 27
About This Webinar:
The average Amazon seller can expect to see anywhere from a 30% to a 50% increase in sales during the holidays. Why? Because more than four million Americans join Amazon Prime just for the season.
With this holiday rush, how do you ensure that your listings, PPC and customer communications are fully optimized? How can you stay ahead of the game so can you sell more and grow your business? We'll answer these questions and more – live!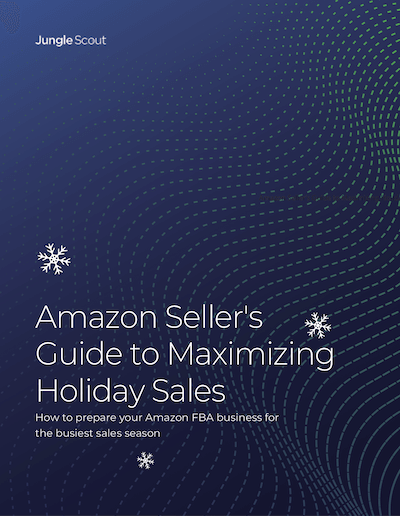 Sign up today and we'll send you our Amazon Seller's Guide to Maximizing Holiday Sales, a comprehensive eBook on how to leverage holiday sales for long term success.
We'll show you how to:
Communicate with customers to help generate reviews.
Optimize your Amazon listing and PPC strategies ahead of the holidays.
Note: This webinar has already aired. Please check your email for your recording and eBook.
---
Hosted by: