Successful Sourcing:

How To Find The Perfect Chinese Supplier For Your Amazon Product
---


A Special Clinic on Sourcing from China for Amazon Sellers
with Gary Huang, CEO of 80/20 Sourcing
---
Product research? Check!
Chose a product to sell? Check!
Found a reliable, trustworth supplier? Not so easy!
Figuring out how to find a supplier to partner with, working out the payment terms, the quality control, the packaging, and more can be a headache for all Amazon sellers. Especially for those who can not travel to China to meet with suppliers in person.
---
---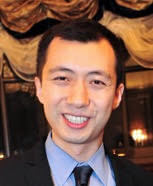 Gary Huang, CEO of 80/20 Sourcing, which teaches Amazon sellers how to save time and money when sourcing from suppliers in China. He's managed multi-mllion dollar sourcing campaigns and worked with hundreds of Chinese suppliers.
This action-packed webinar will cover:
How to communicate with suppliers to get the exact product specs you need.
How to identify the good suppliers from the bad.
How to negotiate pricing and payment terms to maximize profits.
Best Practices and common mistakes to avoid.
And much much more, including a Q & A Session with Gary!