AMAZON PRODUKTRECHERCHE LEICHT GEMACHT
Jungle Scout zeigt dir genau die Produkte, die dir auf Amazon Geld bringen.
Jetzt Starten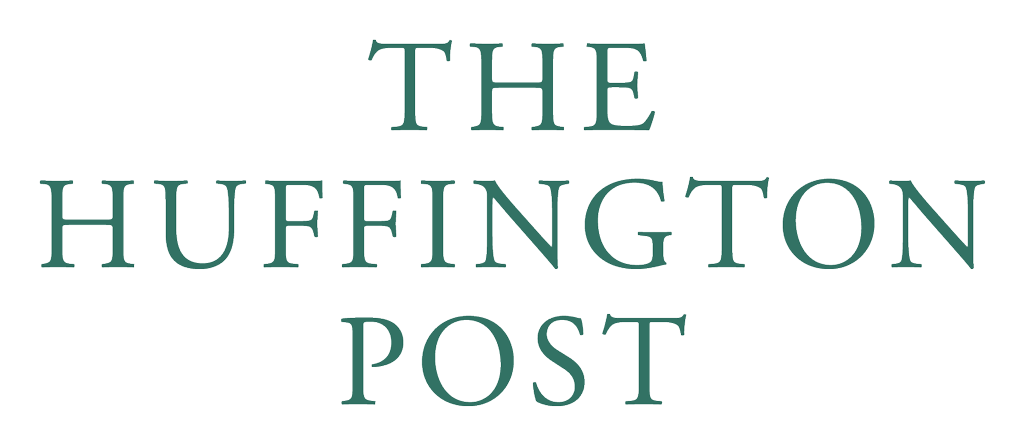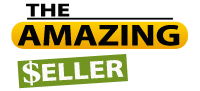 DATEN IMMER ZUR HAND
Extension hilft dir, Entscheidungen auf Basis von tatsächlichen Daten zu treffen, nicht nur auf Intuition. Mit einem einfach Knopfdruck siehst du die geschätzten monatlichen Verkäufe eines Produkts, den Best Seller Rank, die Umsatzerlöse sowie weitere wichtige Kriterien, um profitable Möglichkeiten zu identifizieren. Filtern, organisieren und als CSV exportieren – aggregiere und organisiere Schlüsseldaten, um deine Amazon Produktrecherche zu beschleunigen und alle Informationen zu erhalten.
Demo Ansehen
Jede Menge Produktideen
Die in Jungle Scout enthaltene Produktdatenbank hilft dir, in wenigen Sekunden profitable Produkte zu finden. Verschwende keine Zeit mit dem Browsen durch eine Seite, die für Konsumenten gebaut ist. Wir haben Amazons Katalog speziell so nachgebaut, um Verkäufern zu helfen, gewinnbringende Produkte zu finden: Filter nach monatlichen Verkäufen, Produktgrößen, Anzahl der Bewertungen und mehr, um tausende Produktmöglichkeiten mit nur einem Klick zu finden.
Demo Ansehen


KENNE DIE KONKURRENZ
Der in Jungle Scout integrierte Produkt-Tracker beobachtet die Preise deiner Mitbewerber, deren Inventar, deren Gewinnmargen und mehr. In dem wettbewerbsorientierten Amazon Marketplace zu wissen was die Mitbewerber machen, ist der Unterschied zwischen Erfolg und Misserfolg. Der Produkt-Tracker zeigt dir die Daten, die du brauchst, um eine profitable Produktmöglichkeit zu gewährleisten.
Demo Ansehen
FINDE REICHTUM IN DER NISCHE
Die Nischenjäger Funktion in Jungle Scout ist der einfachste Weg, um Nischen an Möglichkeiten bei Amazon zu entdecken. Filter Ergebnisse nach der Nachfrage und benutze sogar einen proprietären "Opportunity Score", um deine nächste, private Eigenmarke zu entdecken. Der Niche Hunter ist der einzige Weg, den Reichtum in den Nischen effizient und skalierbar zu erkennen!
Demo Ansehen

Chrome Extension
Pro
Lite

$197

Annual Fee

$97

Annual Fee

Monthly Sales & Revenue Estimates
Industry Leading Sales Accuracy
Average Rating and # of Reviews
Category & Best Seller Ranks
Supports International Marketplaces
Dimensions & Weight
Oversize Indicator
Monthly Item Trends
FBA Fees

Profit Calculator

Get Started
Get Started
Pay monthly

Pay yearly

SAVE UP TO 30%

Web App
Business
Standard
Startup

$69

/month

billed annually

$49

/month

billed annually

$29

/month

billed annually

Product Database
Product Tracker
Endless Product Ideas
Spy on Competitors' Sales
Find What's Selling
Find Low Competition Items
Supports International Marketplaces
Niche Hunter
Up To 5 Users
Up To 2 Users
Track 150 Products
Track 80 Products
Track 40 Products
Get Started
Get Started
Get Started
Teste Jungle Scout ohne Risiko
100% Geld-Zurück-Garantie
format_quote
Jungle Scout ist meine Anlaufstelle, um neue Produktideen auf Amazon zu finden. Ich empfehle es allen meinen Studenten und ich habe gesehen, welchen großen Einfluss es auf das Finden und Validieren von tollen Produkten hat. Ich weiß nicht, wie ich zuvor jemals Produkte ohne gefunden habe.
- Steve Chou
Jungle Scout ist DAS Tool, ohne das ich nicht leben kann. Die Wege es zu benutzen hauen dich einfach um, sobald du die Power erkennst, was es für dein Business machen kann. Ein Must-Have-Tool für jeden Amazon Verkäufer!
- Scott Voelker

Ich starte jede meiner Produktrecherchen mit Jungle Scout. Das spart mir und meinem Team monatliche unzählige Stunden Arbeit. Ehrlich gesagt, ich weiß nicht was wir ohne es gemacht haben!
- Kevin Rizer

Häufig Gestellte Fragen
Welche Extension ist die richtige für mich?

Lite Extension ist gut für neue potentielle Verkäufer geeignet, die über ein knappes Budget verfügen und neugierig auf das Umsatzpotential für verschiedene Produkte auf Amazon sind. Extension ist perfekt für Leute, die es mit dem Verkaufen auf Amazon ernst meinen und die darin investieren wollen, alle notwendigen Details zu kennen, um ein profitables Produkt zu finden: monatliche Verkäufe, FBA Gebühren, monatlichen Trends und vieles mehr.

Brauche ich Jungle Scout?

Wir empfehlen Jungle Scout für Verkäufer, die mehr Produktchancen leichter und sicherer finden möchten. Diejenigen, die ihre Verkäufe bei Amazon noch verstärken wollen, kombinieren am besten Jungle Scout mit Extension, um ihre Forschungskapazitäten zu maximieren. Jungle Scout eignet sich auch fantastisch, um Produkte unter die Lupe zu nehmen.

Wie genau ist der geschätzte Verkauf und Umsatz?

Die Absatz- und Ertragsschätzungen von Jungle Scout sind die besten, die wir gefunden haben. Verkaufszahlen werden von Amazon nicht veröffentlicht. Daher schätzt Jungle Scout das Verkaufsvolumen anhand des Best Sellers Rank. Obwohl Jungle Scout mit branchenführender Technologie ausgestattet ist, gibt es keine Gewähr auf die Genauigkeit dieser Zahlen und wir empfehlen, diese als Basisschätzungen zu verwenden.

Wie bekommt Jungle Scout geschätzte Verkaufsdaten?

Mit einem hauseigenen Datenerfassungssystem können wir jeden Monat über 1,2 Millionen Datenpunkte von Amazon Verkäufen sammeln. Basierend auf diesen Daten erstellt Jungle Scouts Data Scientist monatlich Modelle, um zu gewährleisten, dass Nutzer immer über aktuelle, akkurate Algorithmen verfügen. Durch den Gebrauch unserer Methode können wir den Verkauf für jegliche Produkte schätzen, auch diejenigen mit über 999 auf Lager.


Für welchen Amazon Marketplace funktioniert es?

Sowohl Jungle Scout als auch Extension haben volle Unterstützung für folgende Märkte: Deutschland, Frankreich, Kanada, USA, Großbritannien, Indien, Spanien, Italien, Mexiko

Brauche ich ein professionelles Verkäuferkonto?

Um die vollen Funktionen der Pro Extension zu nutzen, musst du deine API Keys eingeben, die nur Leuten mit professionellen Verkäuferkonten auf Amazon zur Verfügung stehen. Die meisten Verkäufer bei Amazon besitzen bereits einen professionellen Account und falls nicht, kann man diesen für den ersten Monat gratis bekommen. Ohne API Keys kannst du keine Daten aus den Produktabmessungen und Gewichtsspalten bekommen sowie keine Anzahl der Verkäufer oder die FBA Gebühren.
Jetzt Starten