The Web App Pricing Plans
Plans for entrepreneurs and businesses of every stage, shape and size.
Risk free, 14 day money back guarantee.
Monthly
Yearly

(save 40%!)
How we calculate your price

Your price
No contracts requiredTry free for 7 days


Starting price
The minimum price for Jungle Scout Seller Plan.


30-Day Order Count
The number of orders you recieved in the last 30 days prior to signing up.
Seller Plan pricing tiers
501 - 2,000
orders a month
2,001 - 5,000
orders a month
5,001 - 10,000
orders a month
Payment level is variable, based on confirmed monthly orders in your Amazon Seller Central account. Final price will be set upon completion of 7-day trial.





We offer a 14 day money back guarantee
The #1 product research tool trusted by top Amazon sellers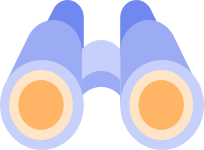 See your competitors' day-to-day sales so you know exactly what to expect in terms of sales volume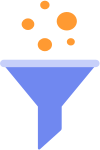 Sort, filter, and dig through Amazon's massive catalog on your terms
The Niche Hunter delivers high-quality product ideas based on your search criteria in seconds

Get thousands of Amazon PPC keywords based on target keywords or a competitor's ASIN

Get real data like a keyword's search volume, PPC costs, and how many promotional giveaways you'll need at launch

Fully Integrated Platform
The Web App works seemlessly with the Chrome Extension, allowing you to surf Amazon and store your product ideas instantly
---
Frequently Asked Questions
Is there a free trial?
While we do not offer a free trial, we do offer a 14-day money back guarantee. If you decide the product isn't a right fit within 14 days we will give you a refund, no questions asked. Simply email us at [email protected] to speak to the team.
What type of payment do you accept?
Jungle Scout uses secure onsite payment processing and accepts Visa, Mastercard, and American Express. If you do not have a credit card, email us at [email protected] and we can send you a Paypal invoice.
How long does it take to set up Jungle Scout?
As soon as your payment is processed, you can immediately login to the web app and start finding profitable products to sell on Amazon. It's as simple as that!
Does Keyword Scout in the WebApp work across Amazon marketplaces?
Currently, the Keyword Scout functionality is only available in the US marketplace for Amazon keyword data. We are working on getting it ready for other marketplaces, but updating the tools to do this is still in the works. Stay tuned!
How accurate is the Jungle Scout Web App?
All of Jungle Scout's product research software is powered by AccuSales™, the world's most accurate Amazon sales estimator. AccuSales™ employs a full-time team of pHD data scientists viewing over 100 million points of data to deliver unbeatable analytics.
Do I need to be a computer expert to use Jungle Scout products?
Not only is the Jungle Scout Web App as easy as using an app on your phone, we also offer extensive training guides and videos, plus offer 24-7 customer support to ensure you're set for success.
What else is included with the Web App?
Along with the Jungle Scout Web App's tools, you'll have access to all of our premium members only content, training videos, and webinars. Plus, when a special event comes up, you'll be the first to know about it.