Our company values
Know what our customers need before they do.

Err on the side of decision. Test, iterate.

Embrace an intrapreneurial spirit.

Be scrappy. Do more with less.

Bring your passion every single day.

WIN!
What's it like in the Jungle?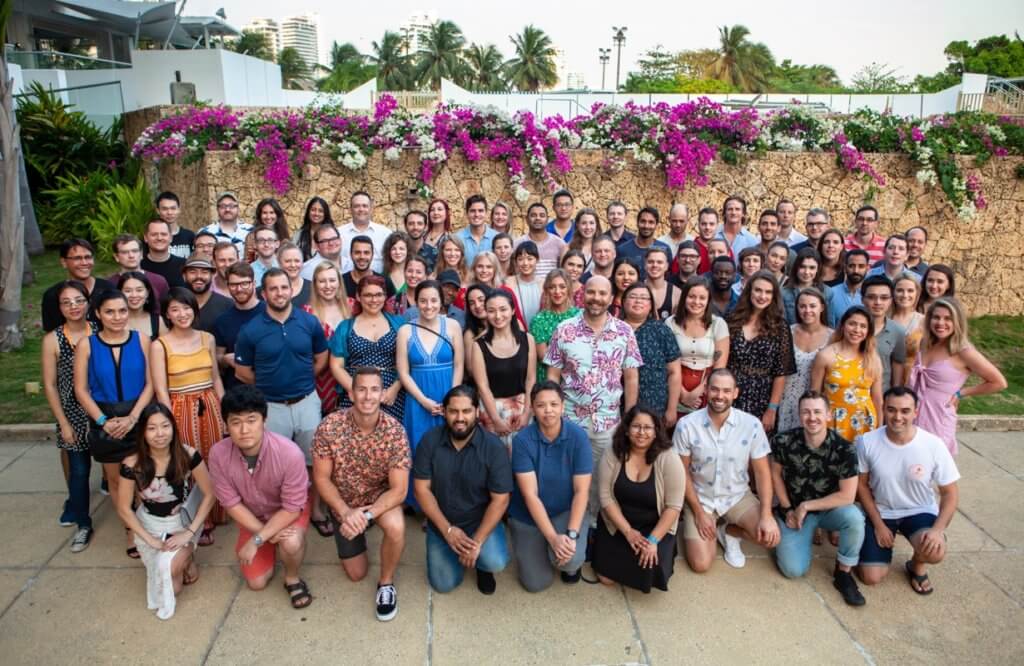 Onboarding & learning
Get set up for success – then go after it
When we bring new talent to the team, we set them up to learn quickly and get started on the projects that matter to them right away. You should look back on your first six months at Jungle Scout and be surprised and proud of all you've accomplished.
At Jungle Scout, we're pursuing a massive and exciting opportunity in an ever-evolving industry. You'll grow fast here. You'll try new things, learn quickly from failures, and collaborate with incredibly smart and talented leaders and team members.
Recognition & growth
Celebrate your wins and fuel your career
While we enjoy plenty of the everyday fun stuff (tacos and happy hours and cool offices), we are motivated by collaboration, creation, and tackling challenges that at first seemed impossible. When we conquer those goals, we celebrate as a team, and move on to the next!
Jungle Scout focuses on helping you learn and grow through these opportunities, and will work with you to build the career path that will help you achieve your own goals.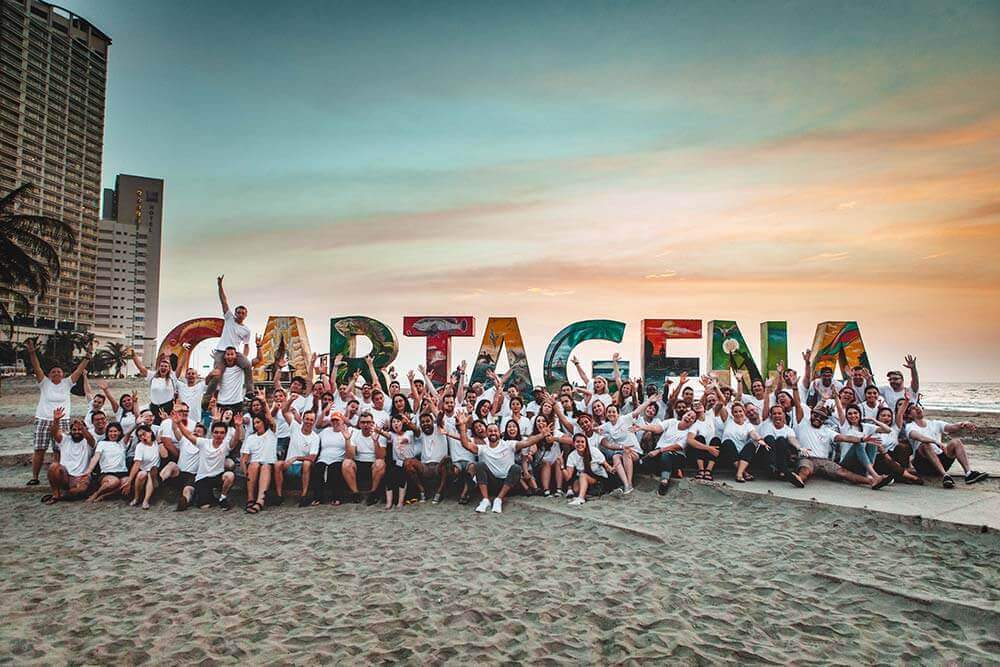 Rated 4.3 on Trustpilot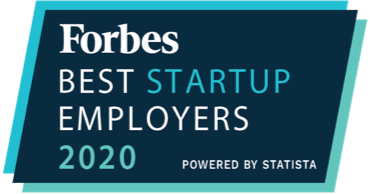 Rated 4.3 on Glassdoor

Hear from our employees
Get a glimpse of what it's like working at Jungle Scout
Allie Burrow

Email Marketing Manager

"Jungle Scout offers the delicate balance that's hard to find in a workplace – the ability to work autonomously and have the support you need. It's refreshing to be surrounded every day by people who constantly strive to learn and grow. Jungle Scout values flexibility, the ability to work remote, and travel – the whole company gets together to collaborate for a week and explore a new city!"

Leslie Termuhlen

Media Relations Coordinator

"Coming to Jungle Scout directly after graduating college gave me opportunities and the ability to learn skills that I wouldn't have learned elsewhere. Everyone at Jungle Scout is incredibly friendly and collaborative, making coming to work every day something that I look forward to, rather than just something I have to do. My favorite part is that we have created a culture for friendships and fun, and have been able to maintain that even in times of rapid company growth."

Ava Yazdani

UX Designer

"At Jungle Scout, we do not believe in the status quo… we approach our work with insatiable curiosity and collaborate every day to solve real pain points for Amazon entrepreneurs. Beyond empowering our users, what I love most about Jungle Scout is our people! We come from all walks of life: we have the archaeologist turned developer, the scholar turned data scientists, the former pilot who is now a product lead…Our journeys are atypical and it is exactly the value we place in our diverse backgrounds that helps us break new ground, innovate and leap forward."

Jenna MacLellan

Social Media Specialist

"It's one of the best feelings in the world to wake up excited about what you do. I work with some of the most talented, kind and creative people I've ever met. I have evolved so much in my career and as a person since I started with JS two years ago. It is truly unlike anything else I've experienced in the workplace. We all have such passion for not only the product but also for the people. Wether a Jungle Scout Customer or colleague, we make it known that your success matters and your potential is limitless."

Kamola Pulatova

Senior Accountant

"In my six months at Jungle Scout, I've worked with some of the smartest people throughout my career. I love the camaraderie across the company and the opportunity to gather the entire team in an exciting location every year. Within my role, I've helped implement a new expense reporting software, assisted with the completion of our first financial audit, and enhanced financial transparency across departments. I love that everyone's achievements are celebrated internally and look forward to what else is to come at JS!"

Regan McPhee

Content Editor

"Working at Jungle Scout has been amazing. Not only do I get to work with creative, intelligent, and talented people every single day, I'm also given lots of opportunities to learn and grow. Coupled with the company's commitment to philanthropy and its employees' success, it makes Jungle Scout the place I want to be!"

Joe Cardillo

Affiliate Marketing Manager

"My first exposure to Jungle Scout was as a customer. Working for the company that kickstarted my journey into the world of Amazon FBA has been nothing short of amazing. I've seen the company double in size & I haven't even been here a full year yet! I couldn't ask for a friendlier or more empowering working culture. From day one you are given great trust in your work, you aren't defined and limited by your job description, meaning the growth & opportunity here is unparalleled for those who are driven and committed to our mission."

Eduardo Ohe

Lead Data Engineer

"I love learning new technologies related to Data Engineering and Data Science, and Jungle Scout has very highly skilled people on both teams so I can learn with them. Jungle Scout also offers competitive salaries, benefits, flexibility to work remotely, and amazing Jungle Camps (we recently we went to Cartagena, Colombia)."
Benefits and perks
Jungle Scout offers competitive salaries and excellent benefits for full-time employees, as well as unique perks for our unique team!

Time off to rest & play
Whether it's a beach vacation or mental health day, take the time you need to rejuvenate with our generous paid time off and company holidays.

Focus on health & your future
We offer comprehensive health care, dental, and vision insurance plans. We promote a healthy workplace and offer 401K and RRSP-matching programs to our US & Canadian-based employees.

Jungle Camp
Care to explore Bali, Rio, or Budapest on an all-expense-paid adventure with fantastic people? That's Jungle Camp! Each year, we take a trip somewhere new to grow as a team. Where to next?

Remote-first culture
Jungle Scouters around the world have the opportunity to choose the work environment that works best for them – they can WFH, at one of our 3 hub offices, or from a co-working space.

Bonuses
Our success and future depends on you! Our bonus program allows full-time employees to benefit from the shared success and growth of Jungle Scout

Learning & development
We believe in life-long learning, and encourage you to attend conferences, take continued education courses, and find mentorship opportunities help you grow your skills and your career.
Step 1: Apply
keyboard_arrow_down
See openings below. Let us know how your experience and achievements align with the job description and why we're a great match! Know that the average time-to-hire at Jungle Scout is five weeks.
Step 2: Review
keyboard_arrow_down
Real humans (us!) will read your application. We'll email you as soon as possible if you match what we're looking for to set up an interview.
Step 3: Interview
keyboard_arrow_down
First, one of our recruiters will want to get to know you — who you are, what motivates you, and where you see yourself in the future. If there's mutual alignment, we'll set you up to interview with the hiring manager, who will want to discuss your skills and experiences. Let them know what you'll bring to the team!
Step 4: Challenge
keyboard_arrow_down
Every applicant will complete a take-home challenge. This allows us to get a real feel for the type of work you'll produce on the job, your communication style, and insight into your thought process.
Step 5: Offer
keyboard_arrow_down
We do our best to make hiring decisions within 48 hours of a final interview. If you're selected and you feel a mutual fit, your recruiter will walk through the offer and finalize details with you. Welcome to the Jungle Scout family!
Is your dream job missing?
Feel free to drop us a line and say hello. We love meeting new people, and you never know when we might need someone just like you!
Say hello