EMPOWERING
AMAZON
ENTREPRENEURS
---
---
AMAZON SELLERS
DEVELOPERS
DESIGNERS
MARKETING GEEKS
OUR MISSION:
To give entrepreneurs the tools & resources they need to launch and grow successful Amazon businesses
Jungle Scout was founded in 2015 by Greg Mercer as the solution to finding great products to sell on Amazon.
Today, Jungle Scout provides a suite of Amazon seller tools for everything from finding a product to sourcing a supplier to launching and optimizing a product listing and more.
Teach
We have had our share of successes and failures as Amazon sellers. There is no need to live through the pain and cost of failures we have shared. We aim to share everything that we know, with complete transparency, in everything that we do: free webinars, case studies, podcasts, video courses, and more.

Support
We want to give back to the Amazon seller community that has shared so much with us. Whether it is doing case studies that raise money for charities, or offering scholarships for entrepreneurial students, we recognize the help we have received and want to reciprocate as much as possible.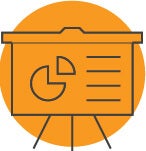 Use Data
We may skew to the extreme in our love of data. But we have made it easy (and fun!) to access the most important information you find and validate a winning business idea.
400,000+
customers worldwide
"Whether you look at their growth, the fact they have created the most helpful Amazon software in the space, the happiness of the (growing) customer base, or the fun his team is having, it seems evident that Mercer's approach is a winning formula in today's global economy."