VIDEO
5 Reasons to Choose Cobalt
Learn how Cobalt can help you grow your ecommerce business and beat the competition on Amazon.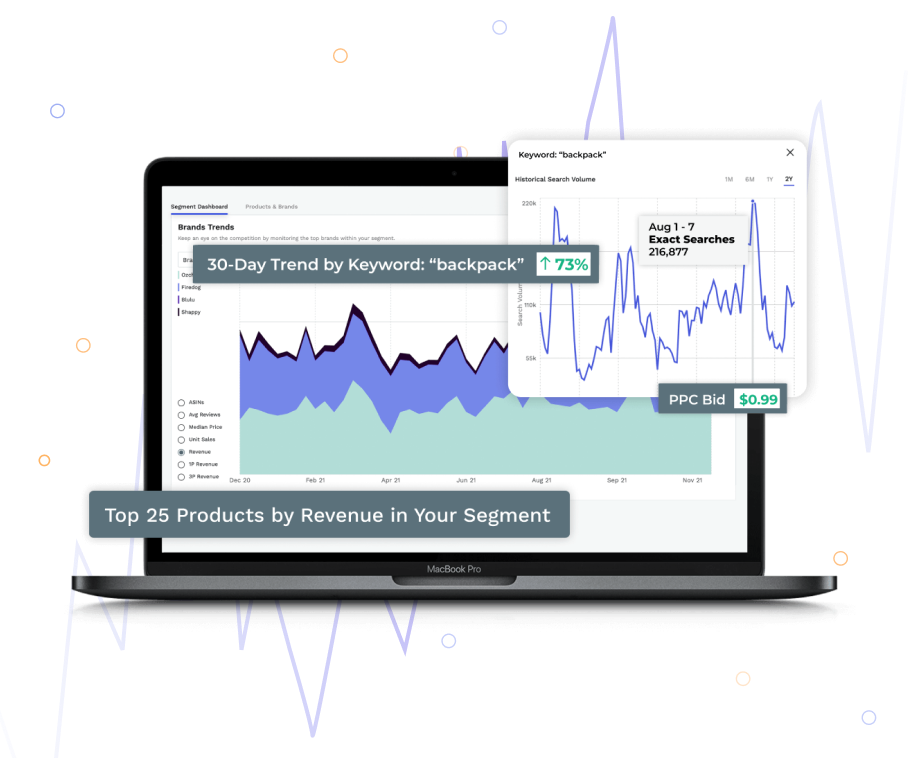 Watch video
View two years of market data instead of the typical 90-day window
Discover an intuitive way to track and understand your brand's market share 
Find insightful data to help visualize key product, brand, and category trends 
Uncover how to identify long-term investment or acquisition opportunities
To find out how Cobalt can help your ecommerce business access key market insights to win the Amazon channel, tune into the video.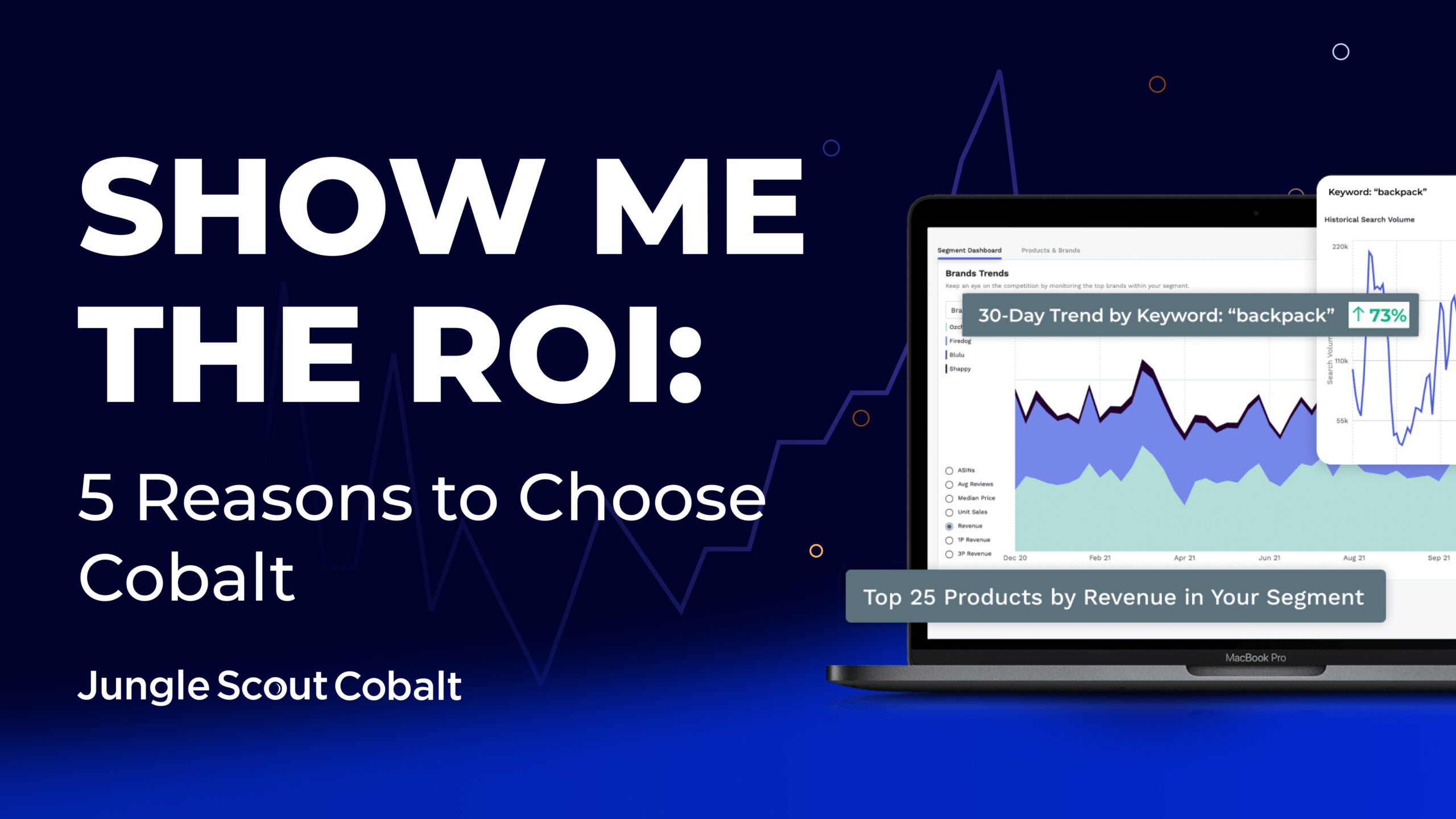 Why Cobalt? Actionable Insights To Win on Amazon
Jungle Scout's powerful platform helps enterprise brands, agencies, and investors scale their ecommerce businesses on Amazon.
See how Cobalt can help you monitor changes in market share, evaluate product performance over time, find new product and category opportunities, and more.
Compare Cobalt with other solutions and learn why major global brands and agencies trust Cobalt data for their critical business decisions.
Learn about Jungle Scout, which monitors approximately 2 billion data points daily and supports more than 600,000 customers worldwide and $50 billion in Amazon revenue.