REPORT
Amazon Trends in Health & Household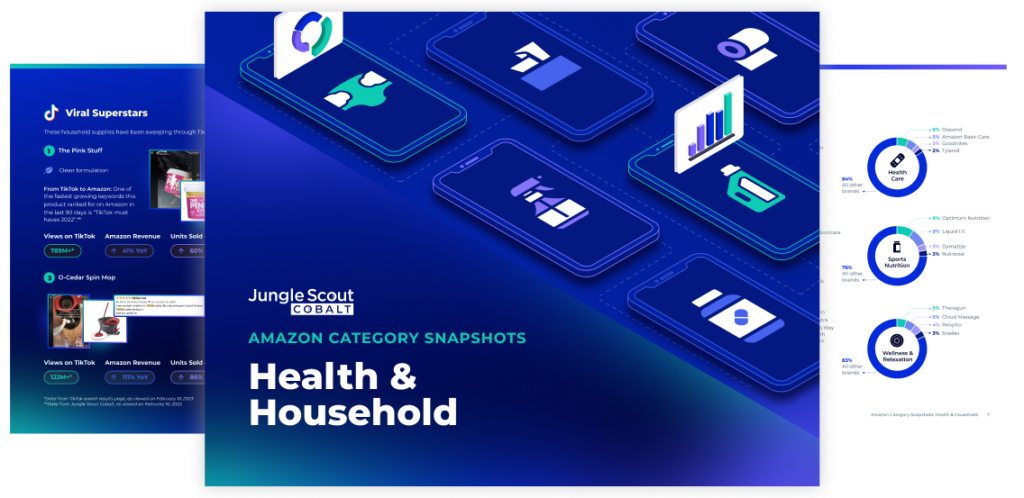 Keyword and product trends, category revenue, unit sales, competing brands, and more for Amazon's Health & Household category.
Learn what's trending in Household Supplies, Medicine, Oral and Vision Care, Vitamins and Supplements, and other Health & Household sub-categories.
Explore revenue and sales trends, market share data, and viral products for some of the biggest names in Health & Household: Pampers, Crest, Tylenol, The Honest Company, Bloom Nutrition, Quest, and more.
See how factors like social media, eco-friendliness, and clean living are influencing the way consumers shop Health & Household.
Find out which product niches are growing and where there's opportunity to break through.
Download the report