The market intelligence behind game-changing decisions
Uncover the ecommerce insights and trends that were previously unseen. Accelerate your growth with Jungle Scout's enterprise-ready data and advertising solutions, Cobalt and Downstream.
Request a demo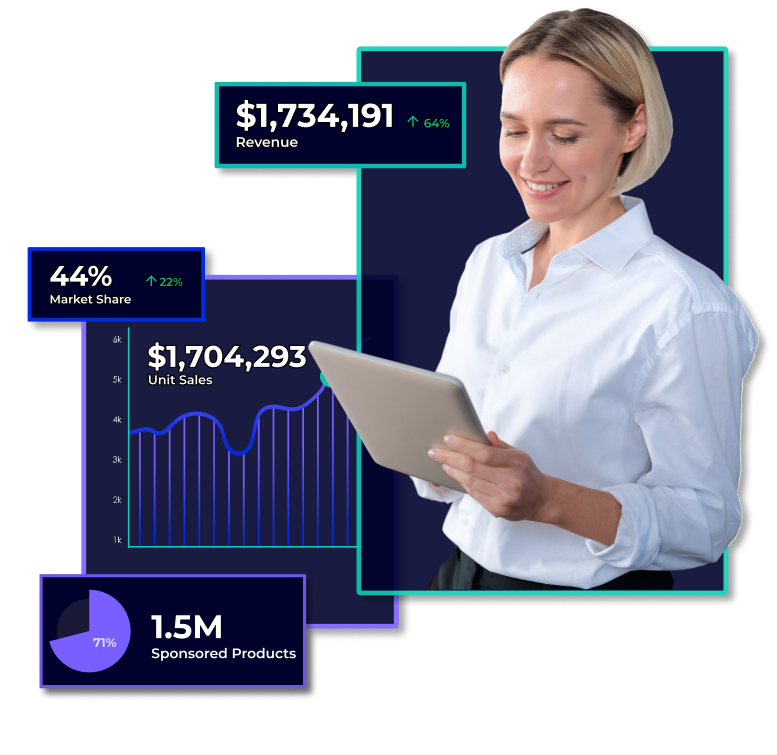 Trusted by leading brands Dive deep into data to drive optimal results at an enterprise scale
Jungle Scout's Enterprise solutions fuel maximum ROI for global enterprises, mid-market brands, and the companies that support them.
Global Brands, Retailers, and 1p Sellers
Empower your brand with Cobalt's insights on Amazon market share and consumer behavior. Scale your growth while improving ROI, RoAS, and operational efficiency with Downstream's best-in-class advertising automation.
Drive new business with actionable market share data and insights. Discover new ecommerce potential for your clients using the industry's leading advertising and analytics solution.
Investors and Aggregators
Identify and invest in high-performing brands on Amazon. Conduct due diligence by monitoring trending product and market share data.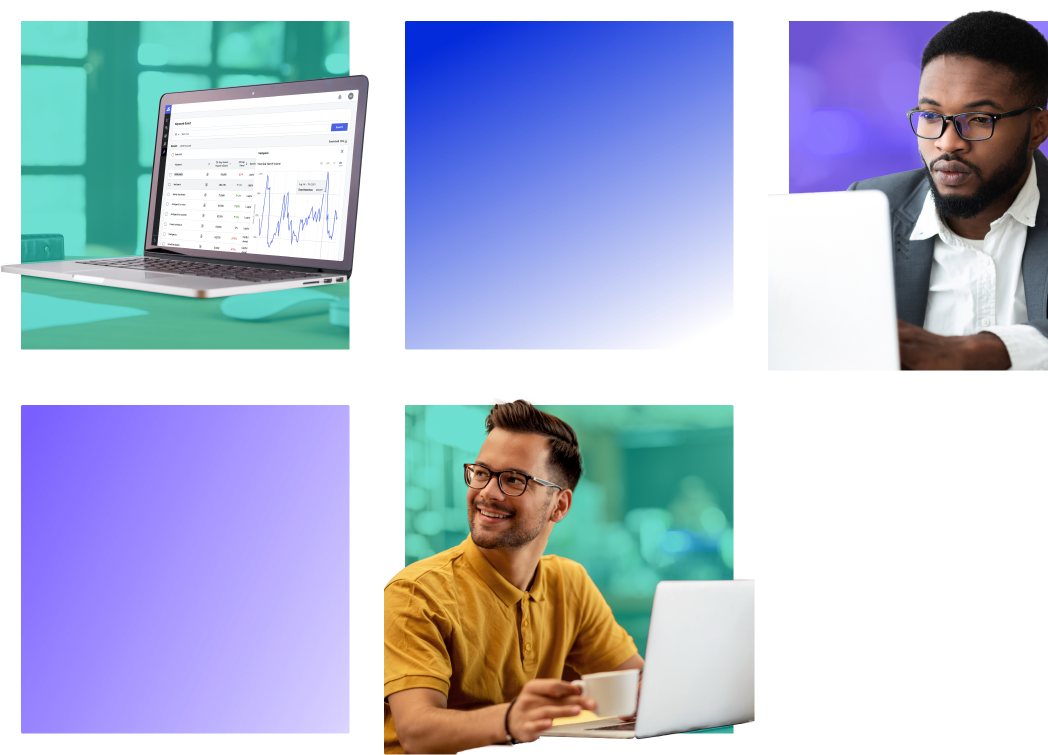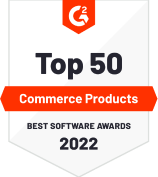 Jungle Scout was recognized as a "Top 50 Commerce Product" in G2's 2022 Best Software Awards
Get a birds-eye view of market data and a close up view of your performance
Gain a competitive edge in your category with scalable data solutions.
Billions of data points at your fingertips
Our industry-leading data model processes nearly 2 billion data points across different marketplaces to give you the most accurate sales estimates available.
Flexibility to put you in control
We have a range of data solutions for businesses of all sizes. Use the intuitive interfaces of our tools, access data through our API, or define a solution that suits your specific data needs at scale.
Streamlined analysis to boost your ROI
Increase your team's efficiency with robust tools and access to a high volume of data. Automate tasks to reduce errors, improve ROI, and allocate your team's time to more strategic responsibilities.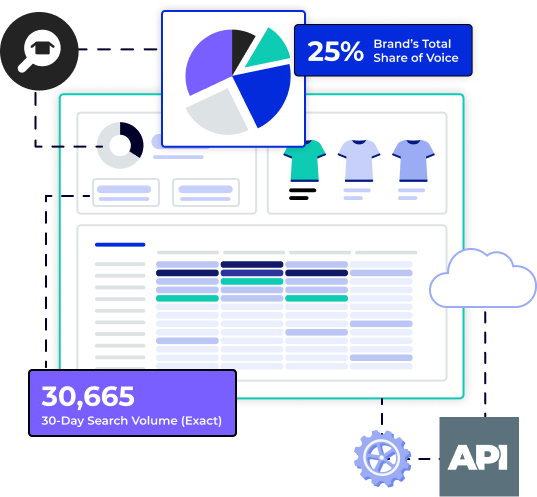 Leverage intelligent ecommerce advertising and analytics to accelerate your growth
Downstream's streamlined ad management powers your ecommerce strategy and maximizes your efforts across the Amazon and Walmart channels.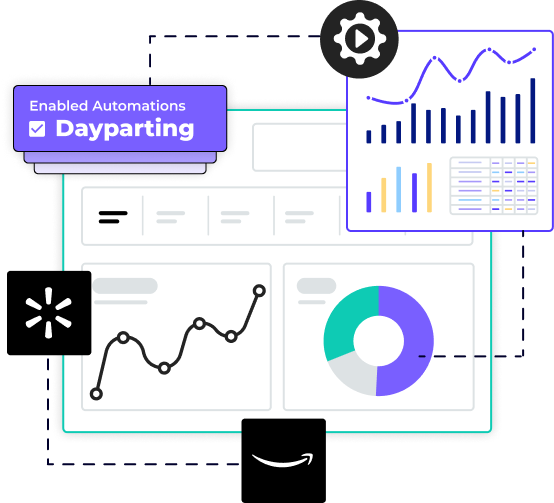 AI-powered automation to maximize ROAS
Automate your ad spend to increase campaign effectiveness and maximize sales while keeping spend on pace with our AI automation.
Enterprise and agency ready
Complex enterprises and agencies can easily manage multiple organizations with advanced permission controls, simplified reporting, and streamlined dashboards.
Insights across marketplaces
Get a consolidated view of your multi-channel campaign performance across Amazon and Walmart.
As our business has evolved, the Jungle Scout offering has evolved, and we've been able to adopt all the different tools along the way.
VP of Operations at Code3
Learn how you can streamline and grow your ecommerce business with Jungle Scout's enterprise solutions.
Drive growth and beat the competition
Find out how Jungle Scout's industry-leading enterprise tools can help your ecommerce business reach the next level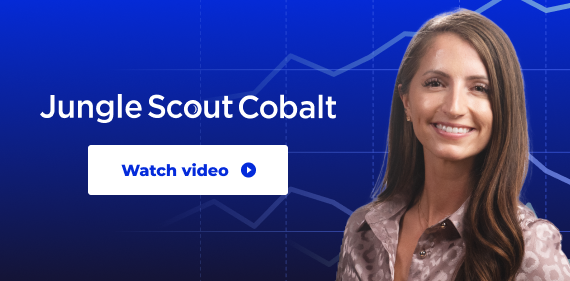 Jungle Scout Cobalt
Dominate your segment and maximize your margins with Jungle Scout Cobalt — built exclusively for brands and agencies.
Learn more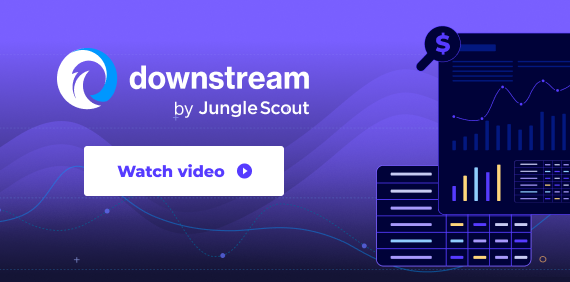 Downstream by Jungle Scout
Measure, manage, and amplify your advertising presence with unparalleled advertising insights for the Amazon and Walmart channels.
Learn more
Unlock your eCommerce potential
Dominate your segment and maximize your margins with powerful solutions built exclusively for the needs of mid to large-sized brands.
Contact sales