Maximize

Your Amazon Revenue

Remove the guesswork from measuring, managing, and multiplying sales with actionable data and powerful advertising automation.
Trusted ecommerce partner to leading brands and retailers







New resources from Jungle Scout Cobalt
Why global brands and retailers choose Cobalt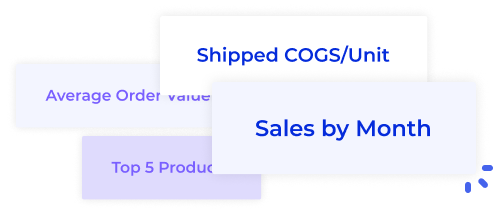 Simplify data analytics
Spend less time on reporting. Access 350+ metrics and 75+ reports from Seller Central, Vendor Central, and the Ad Console, all in one easy-to-use interface.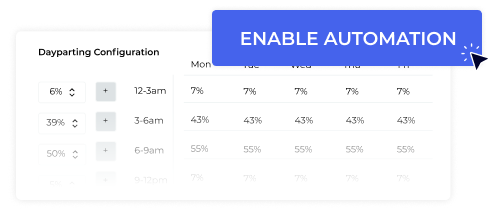 Supercharge advertising impact
Maximize advertising performance with advanced automation and optimization tools that turn valuable campaign insights into actionable strategies.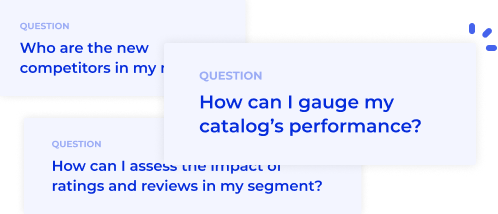 Empower business decisions
Anticipate risks and capitalize on revenue opportunities with data-backed decision-making rooted in market trends, competitor insights, and consumer demand.
Research, reporting, and ad management made easier
Retail Insights
Bridge the gap between insight, action, and impact with data dashboards that enable straightforward performance analysis.
Get actionable insights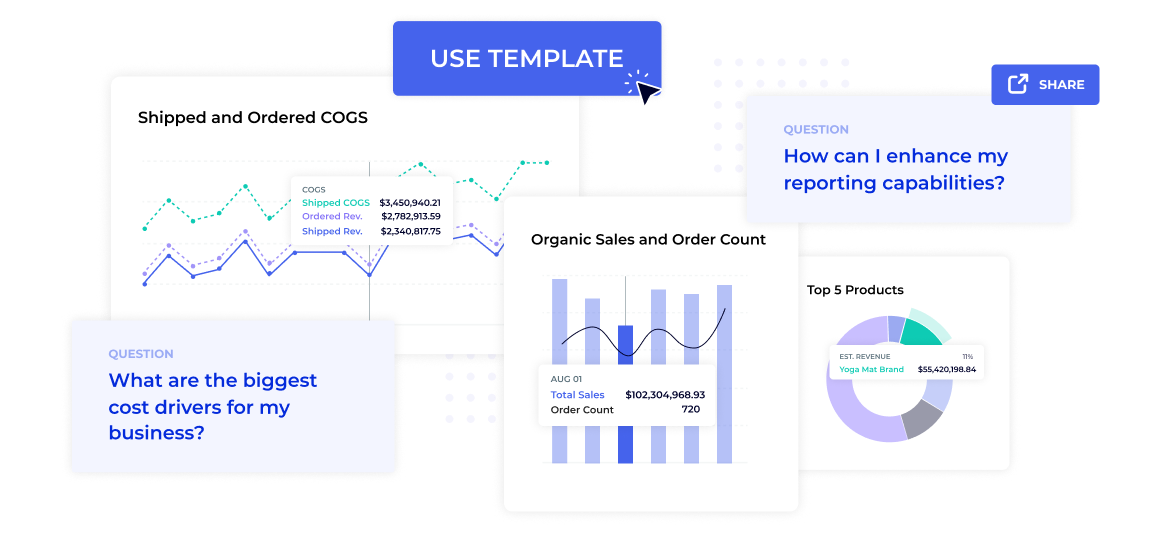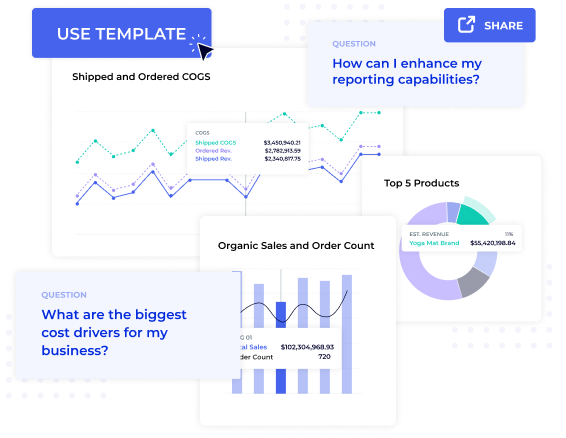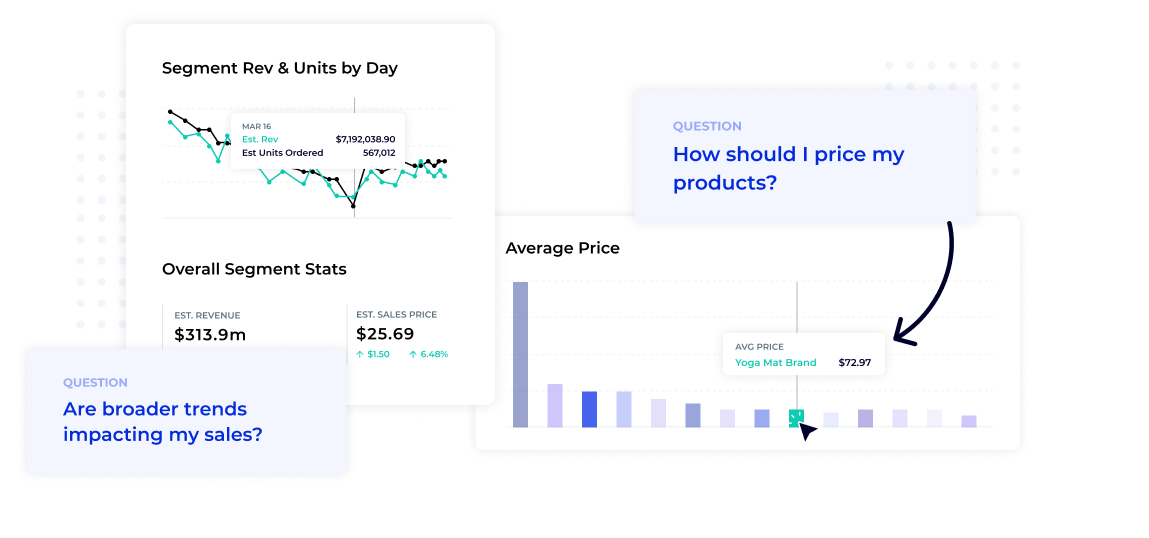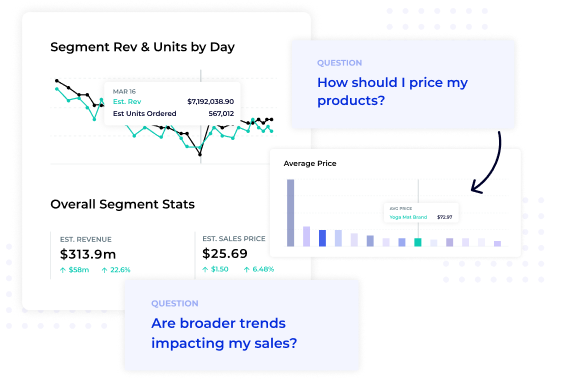 Market Intelligence
Stop reacting to market trends and start anticipating them with market share, consumer demand, and competitor performance data.
Stay on top of market shifts
Ad Accelerator
Achieve maximum ROI on your Walmart and Amazon ad investments with advanced targeting, data analytics, and automation.
Maximize your advertising investments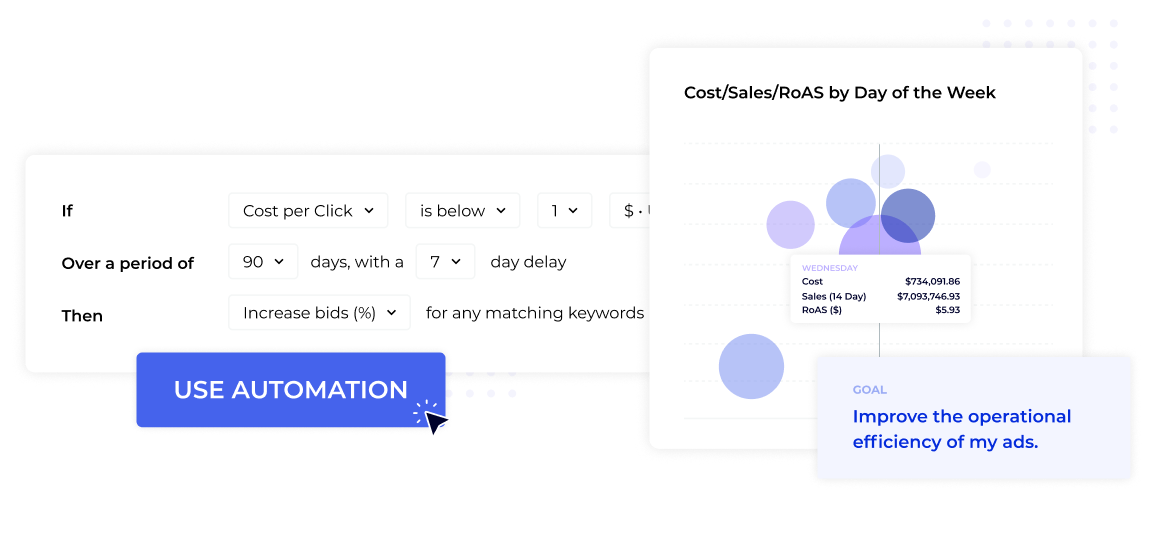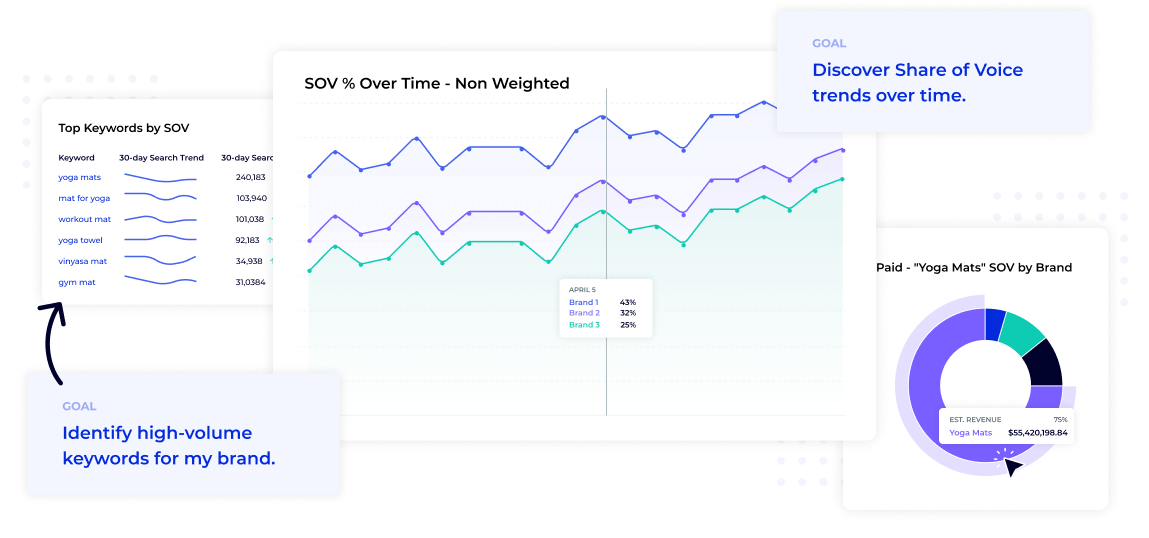 Digital Shelf Analytics
Boost product visibility by securing a prime spot on page one of Amazon with share of voice data, search trends, and keyword insights.
Refine your keyword strategy
Who is Cobalt for?
Brands
Make more confident decisions with category trends, detailed performance metrics, competitor insights, and more.
Improve profitability and reduce wasteful ad spend with advertising automation tools.
Get a holistic understanding of your market position by viewing broad market trends alongside your own performance data.
Agencies
Save countless hours on reporting with highly-customizable, easily-shareable analytics dashboards.
Justify strategic recommendations and advertising investments with data-driven insights that clarify how you will grow market share and drive sales for clients.
Manage multiple brands and advertising accounts with a single login.
Parent Companies
Manage your entire brand portfolio under one roof.
Fuel multi-brand growth with ad automations that streamline bulk campaign management.
Stop sifting through data and start taking action with visualizations that make it easier to find and implement brand-specific strategies.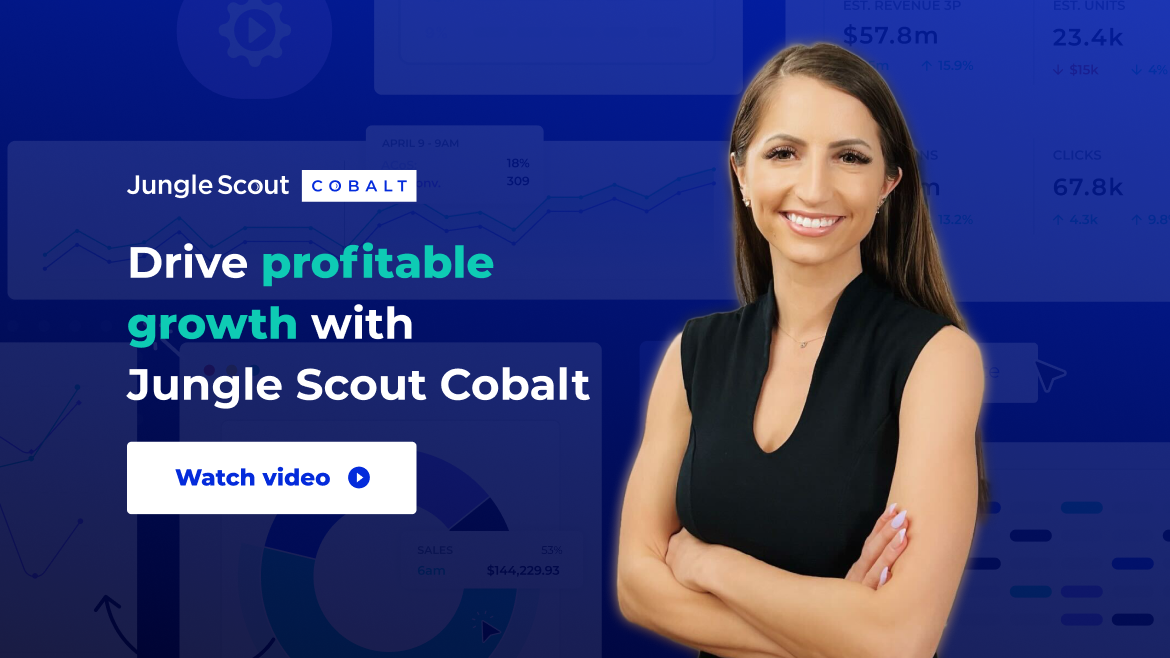 What brands, retailers, and agencies are saying
Learn what makes Cobalt a leading Amazon tool – from the ecommerce professionals who use it every day.
"Cobalt data has been fantastic for when we need to provide answers to internal stakeholders about competitors, entering a new market, or when our executive team is going through an acquisition. It gives us the exact size of the market on Amazon and ASIN-level details that we need for forecasting."

Elliot Frey
National Account Manager, Amazon
Rawlings Sporting Goods
"Cobalt is a unique, innovative tool that we use regularly to improve our business processes on Amazon. With the ability to quickly identify specific high-performing products and categories and growth opportunities, we've experienced great success with Cobalt."

Seth Troyer
Ecommerce Manager
Weaver Leather
"Cobalt has unlocked many possibilities for our team – including everything from more efficient budget management to quicker optimizations and ultimately more customized reporting capabilities. The various automation tools we can tap into also enable our team to test new tactics and drive results for clients."

Kirk Lutz
Advertising Team Lead
Code3
"Cobalt is a valuable tool for any Amazon brand or vendor. I have been satisfied with the many features that support organic and paid research and actionable insights. We have achieved a boost in relevancy and conversion rates and a 5% share of voice growth since implementing Cobalt."

Marie Lawson
Retail Media Manager
HP
Jungle Scout Cobalt Resources
Meet with us
Book time with our experts to discuss how Cobalt can help your business.
Look inside Cobalt
Take a self-guided tour and experience the power of Cobalt.