Cobalt Digital Shelf Analytics
Your solution for gauging and growing share of voice on Amazon.
What is Digital Shelf Analytics?
Digital Shelf Analytics delivers insights on share of voice, providing a detailed picture of how your brand and competitors are ranking for important keywords. This provides actionable data to help put your products at the top of Amazon search results.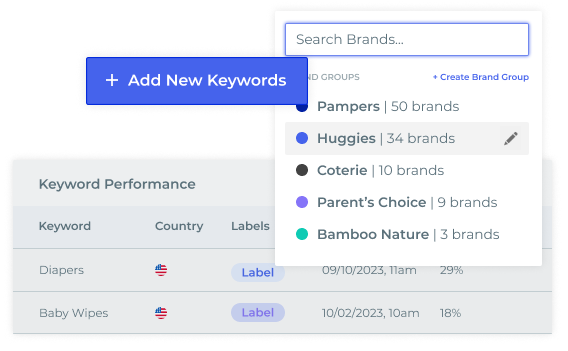 Track keyword performance
Analyze share of voice data, gathered every hour on the hour, to gauge your true share of voice. See which of your keywords are generating the most sales, add new keywords in bulk, and flag low-performing keywords as negative targets to reduce wasted spend.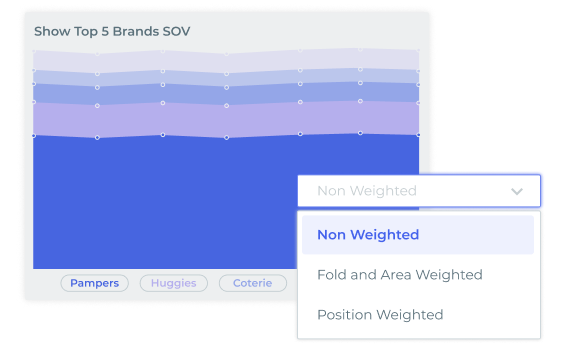 Understand share of voice
Discover organic and paid share of voice for your brand and competitors, with weighted filters to account for position on Amazon's search page and more. Track how your brand's share of voice changes over time in order to identify which investments and strategies are leading to increased visibility and sales.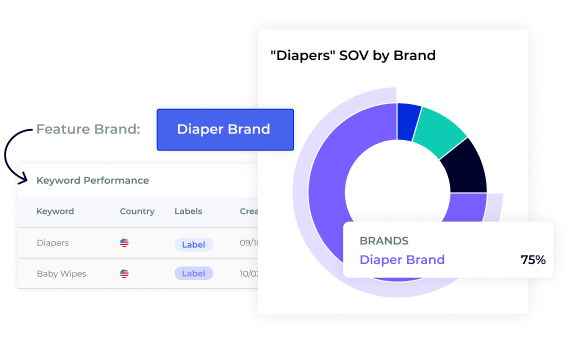 Identify competitors
See a list of the top brands and products that are ranking for particular keywords, including a breakdown of Sponsored Brands, Sponsored Products, and organic placements. Understand who is winning certain keywords so you can strategize ways to target competitor ASINs with Sponsored Products campaigns and other efforts.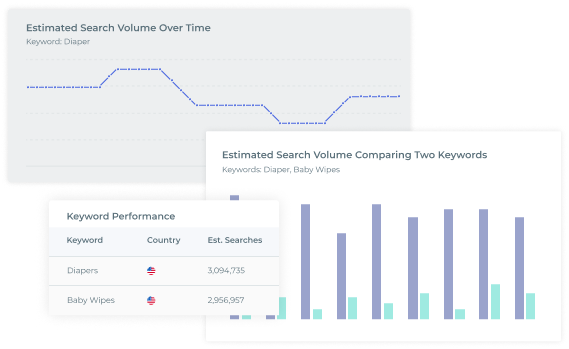 Analyze search trends
View keyword search volume to see how many shoppers are searching for your keywords within a given time frame. Get insights on when and where searches are leading consumers to your products, so you can strategize which terms to incorporate into your storefront, listings, and advertising campaigns.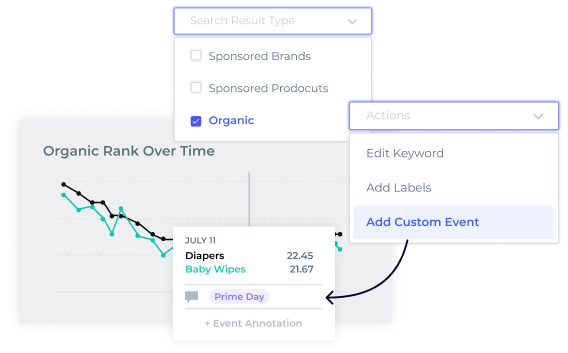 Measure advertising impact
Track where ad spend contributes to organic share of voice growth. Analyze the performance of your brand and competitors to determine how the share of voice landscape shifts during key events like Prime Day. Leverage this data to optimize your advertising strategy and gain a competitive edge for the most important sales days of the year.
My team and I use Cobalt for keyword research, listing optimizations, and implementations of keywords in our ad campaigns. With Cobalt's data, we've been able to net a 50% increase in sales during key events like Prime Day.
Listing Optimization Specialist, Reach Brands
Digital Shelf Analytics in action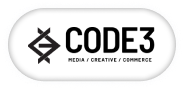 Grow share of voice
Code3 grew share of voice (SOV) for high-volume keywords by 5x for a client by using Cobalt to track SOV trends and optimize ad campaigns.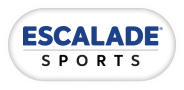 Increase revenue
Escalade Sports boosted revenue by 10% by using Cobalt to research competitors and adjust keyword targets.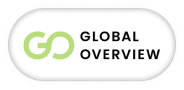 Boost visibility and sales
Global Overview grew sales by over 50% on Prime Day by using Cobalt to track competitor share of voice and gain keyword insights.
Meet with us
Book time with our experts to discuss how Cobalt can help your business.
Look inside Cobalt
Take a self-guided tour and experience the power of Cobalt.