In 2019, amid declining viewership, scandals involving top executives, and consumer concerns over lack of diversity, Victoria's Secret announced the cancellation of its long-running fashion show, stating that it wanted to take time to "evolve the marketing of Victoria's Secret."
In March of this year, Victoria's Secret announced that its Fashion Show would make a return in late 2023. In July, the brand shared that the show would launch on Amazon Prime Video on September 26, with a new name (Victoria's Secret Tour '23) and a new format (part documentary, part runway presentation). The announcement was met with mixed reactions, ranging from excitement to questions about how the show's revamp would address the concerns that led to its hiatus.
So, was the return of the Victoria's Secret Fashion Show a win for the brand on Amazon? To find out, we looked at data from Jungle Scout Cobalt for the days leading up to and following the event.
Victoria's Secret Search Trends on Amazon
Amazon search trends data shows that, as the premiere of Victoria's Secret Tour '23 drew closer, shoppers were looking for more of the brand's products on Amazon.
30-Day Amazon Search Trends
| | |
| --- | --- |
| Keyword | 30-Day Trend |
| Tease lotion victoria secret | Up 527% |
| Bombshell victoria secret lotion | Up 383% |
| Victorias secret heavenly | Up 357% |
| Victoria secret tease lotion | Up 237% |
| Victoria's secret tease perfume | Up 204% |
| Victoria secret bra | Up 198% |
| Victoria secrets panties | Up 186% |
| Bras victoria secret | Up 179% |
In fact, in the last 30 days on Amazon, there have been:
174,337 searches for "Victoria Secret"

170,100 searches for "Victoria Secret perfume"

77,510 searches for "Victoria Secret bra"

74,460 searches for "Victoria Secret body spray"

25,726 searches for "Victoria Secret lotion"
Interest in the show started to ramp up on other platforms, too: In the 7 days leading up to the premiere, Google searches related to the Victoria's Secret Fashion Show increased by 600%. On TikTok, videos about it generated 8 million views.
Clearly, the show's return created plenty of buzz – but did that buzz translate to sales?
Victoria's Secret Product Trends on Amazon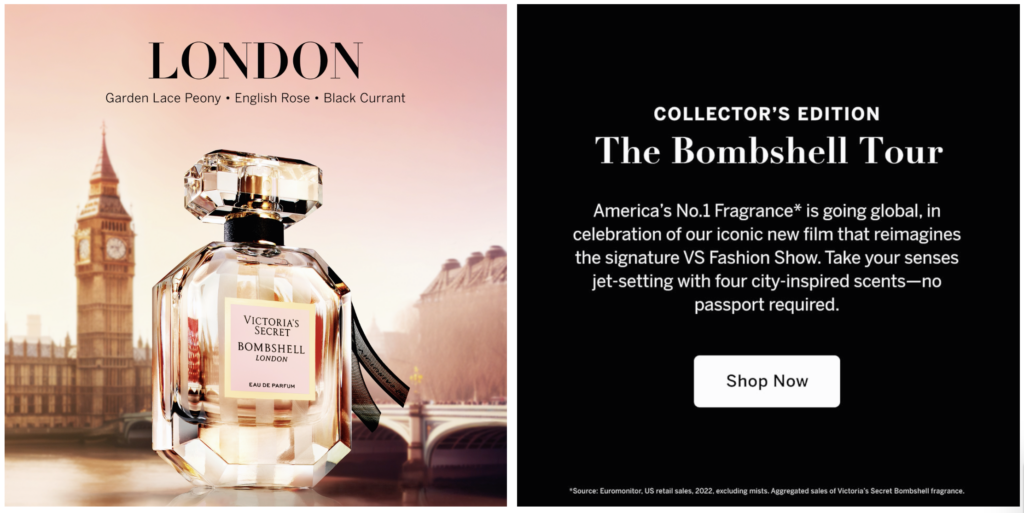 To see how Victoria's Secret Tour '23 impacted the brand's Amazon sales, let's look at Cobalt data on the top trending products during the show's premiere week (September 25 – September 30).
Victoria's Secret Tour '23: Top 10 Trending Amazon Products*
*By estimated total unit sales between September 25, 2023 and September 30, 2023.
Here's a closer look at just how much the show's premiere boosted sales of some of these products: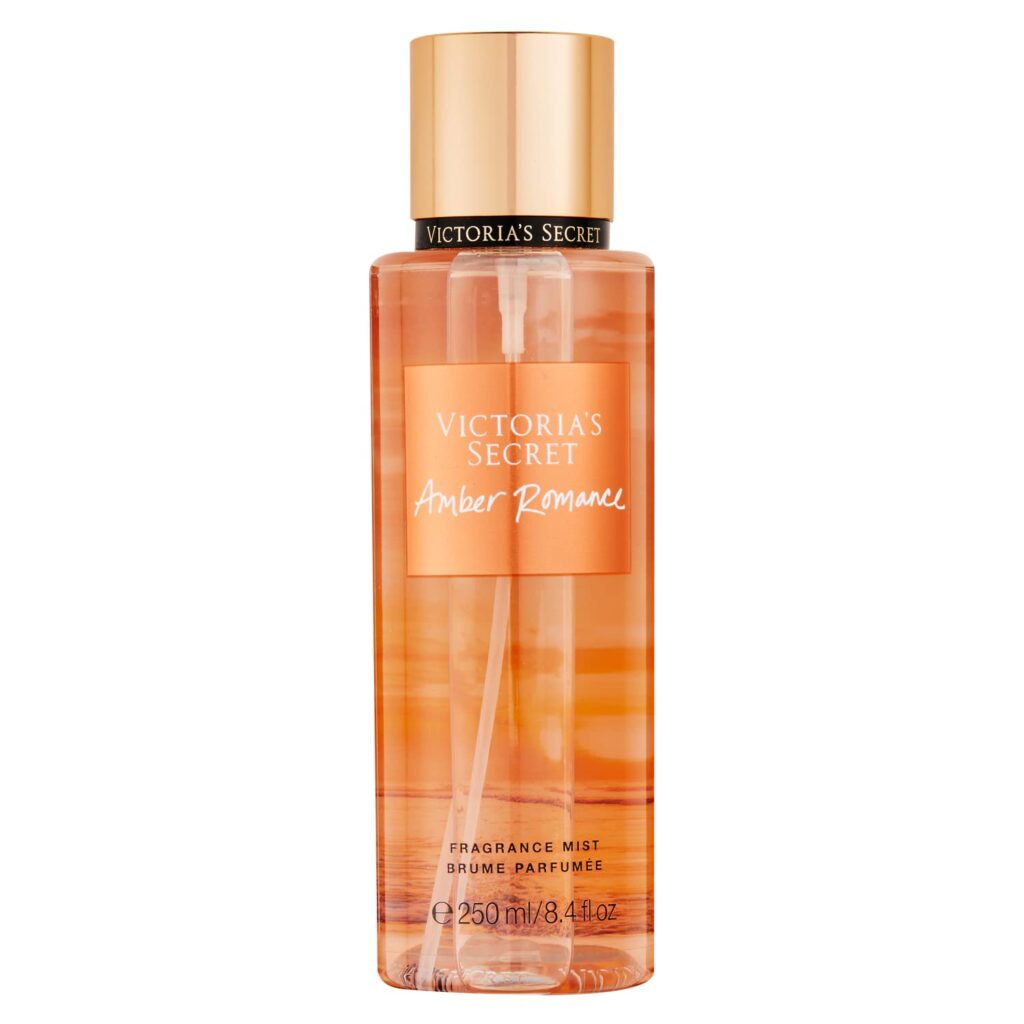 Several perfumes and fragrances were popular during the week of the Victoria's Secret Tour '23 premiere. The brand's body mist – which comes in a variety of fragrances – saw sales jump by 1,343% compared to the previous week.
Learn more about Amazon trends for perfumes and other beauty products with our Beauty Products Data Download report.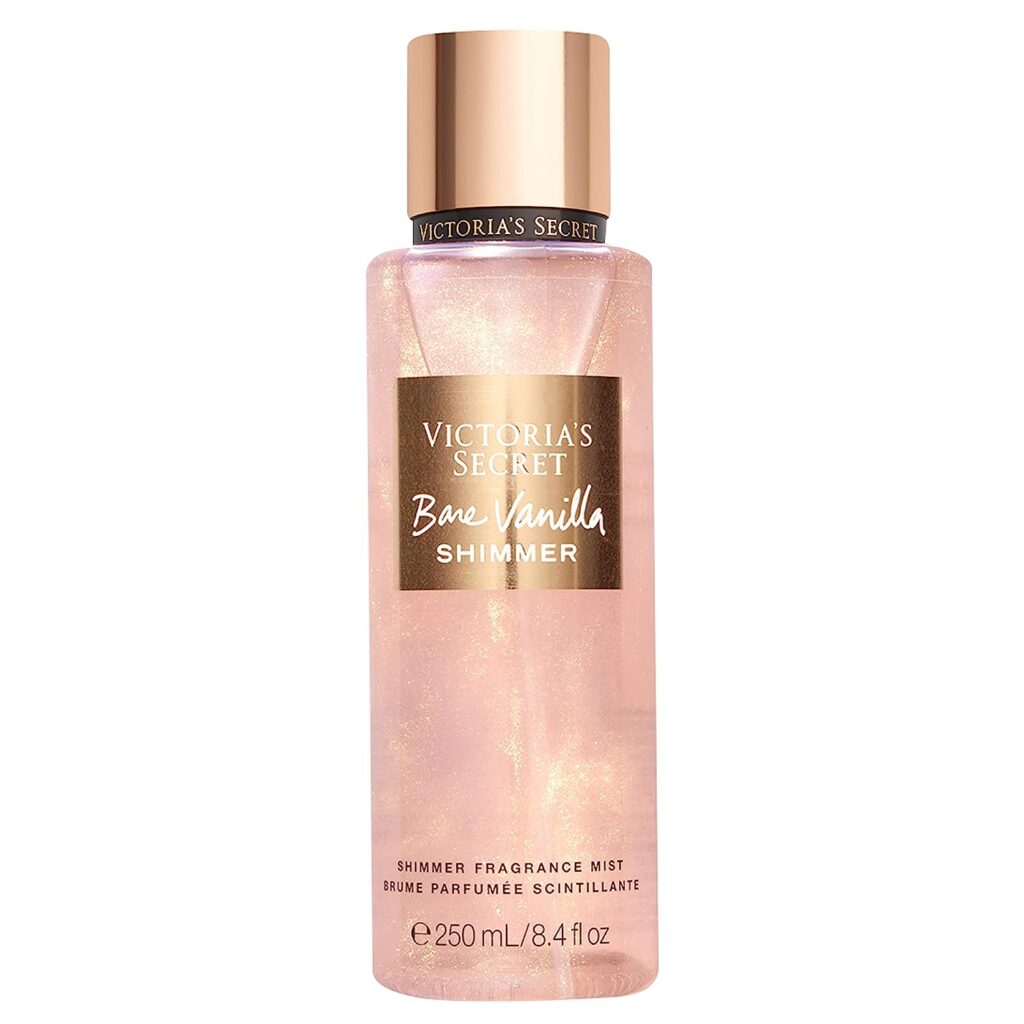 Victoria's Secret Shimmer Mist was shining, with a 5,727% sales increase.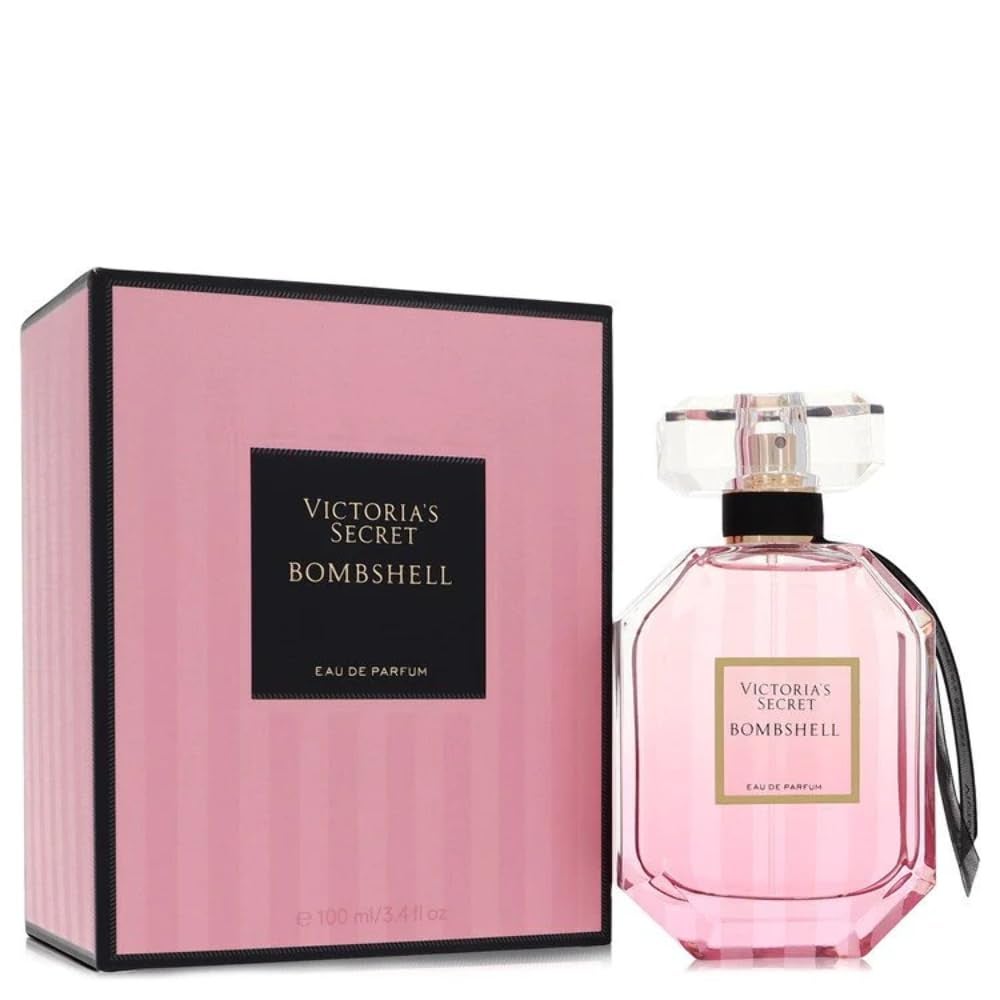 Victoria's Secret Bombshell is one of the brand's most popular perfume lines. A special World Tour Bombshell line was even released alongside the fashion show premiere, but it's this Bombshell Passion Perfume that saw the biggest sales increase, with 2,010% week-over-week growth.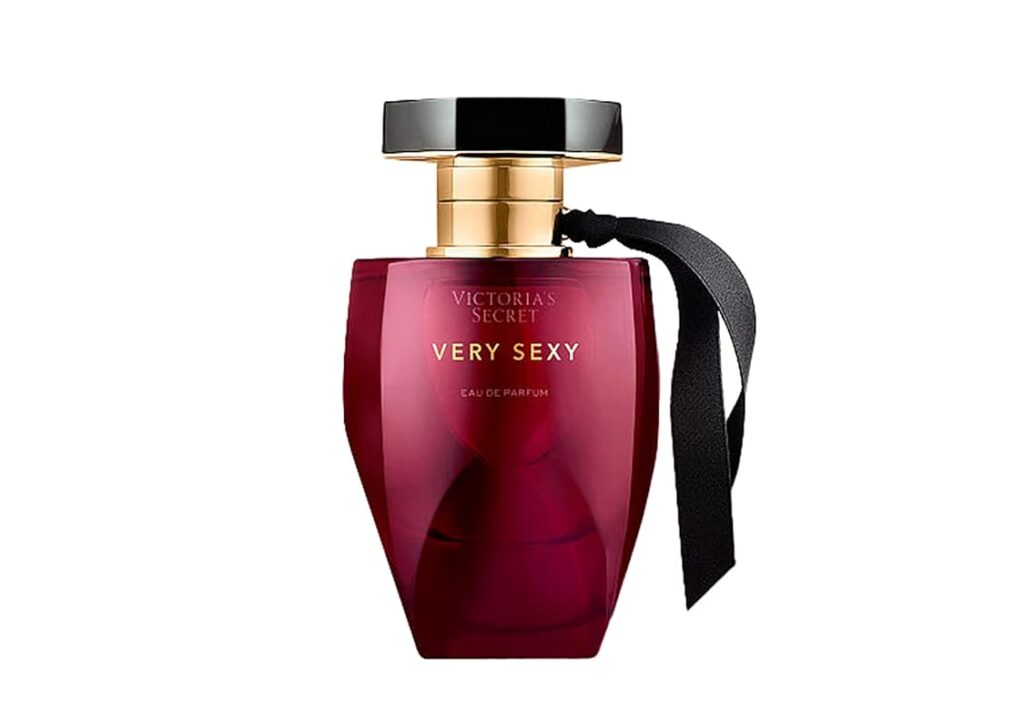 While it had the lowest growth of the fragrances among the 10 top-selling Victoria's Secret products during the premiere, sales of Very Sexy perfume still increased an impressive 754%.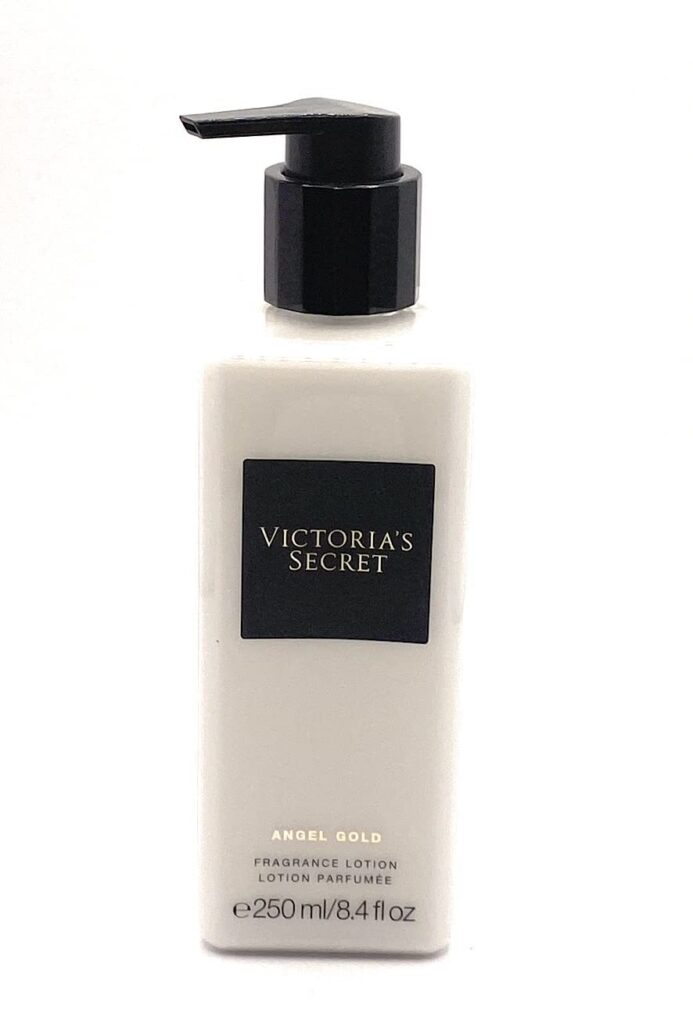 Of all of the brand's top 10 best-sellers during premiere week, Victoria's Secret Scented Lotion had the highest sales increase, with an incredible 10,442% jump.
Get more data on Amazon sales trends for brands selling lotions and other personal care products with our Beauty & Personal Care Amazon Category Snapshot.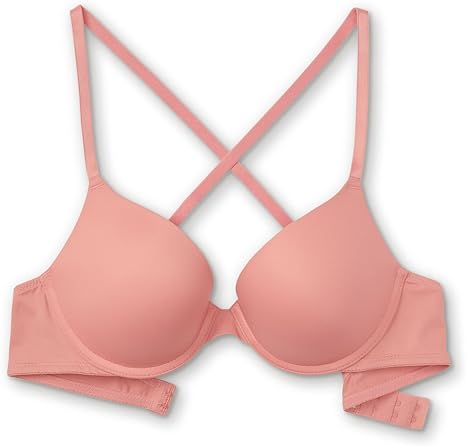 Even as it has expanded into other product categories, the Victoria's Secret brand remains synonymous with lingerie. Bras and panties were among the top products during the fashion show premiere. Sales of this bra from the Victoria's Secret PINK line were up 834%.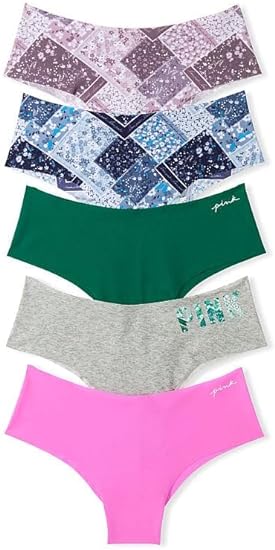 And sales of this pack of No Show Cheekster Panties grew 141% week-over-week.
Takeaways from the Return of the Victoria's Secret Fashion Show
While the full impact of the new Victoria's Secret Fashion Show remains to be seen, early data indicates that it helped draw consumers to Amazon and other platforms to search for and shop Victoria's Secret. Here are some top takeaways for other brands and retailers:
Listen to your audience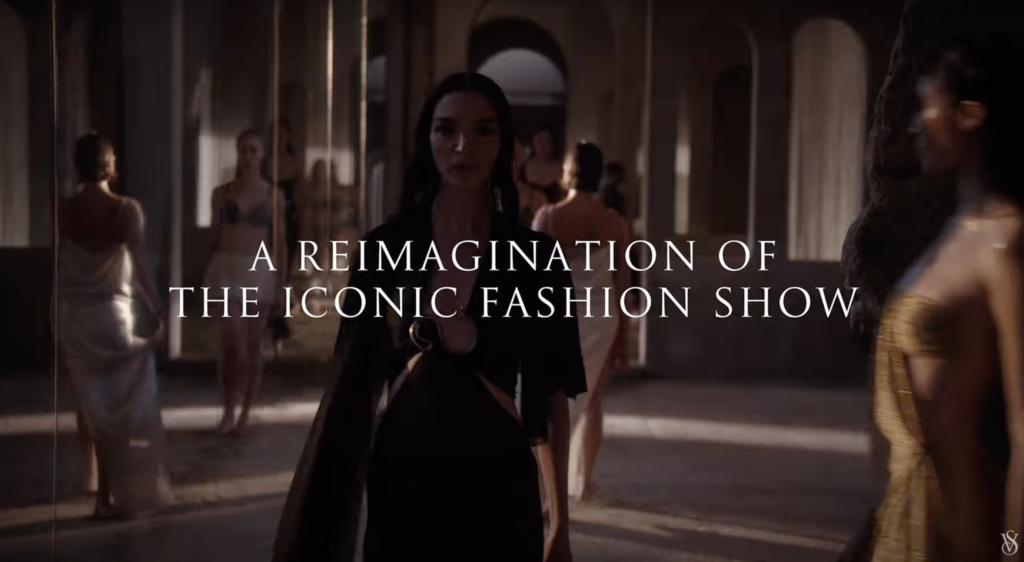 The original Victoria's Secret fashion show stopped in part because consumers were increasingly concerned about the lack of diversity and inclusion. These issues began to chip away at the brand's reputation, turning once-loyal customers away, alienating new audiences, and causing a decrease in sales.
Even though the fashion show had historically been one of the brand's most impactful marketing tools, Victoria's Secret listened to their audience and halted the show in its existing form. The brand revamped the entire experience to incorporate what consumers were telling them was important.
The updated format of Victoria's Secret Tour '23 features women's voices as well as their fashion, and includes the most diverse runway lineup in the brand's history. Judging by the Amazon trends explored in this article, the revamp seems to have resonated with shoppers, showing that the voice of the customer should be any brand's north star.
Experiment with new marketing and media strategies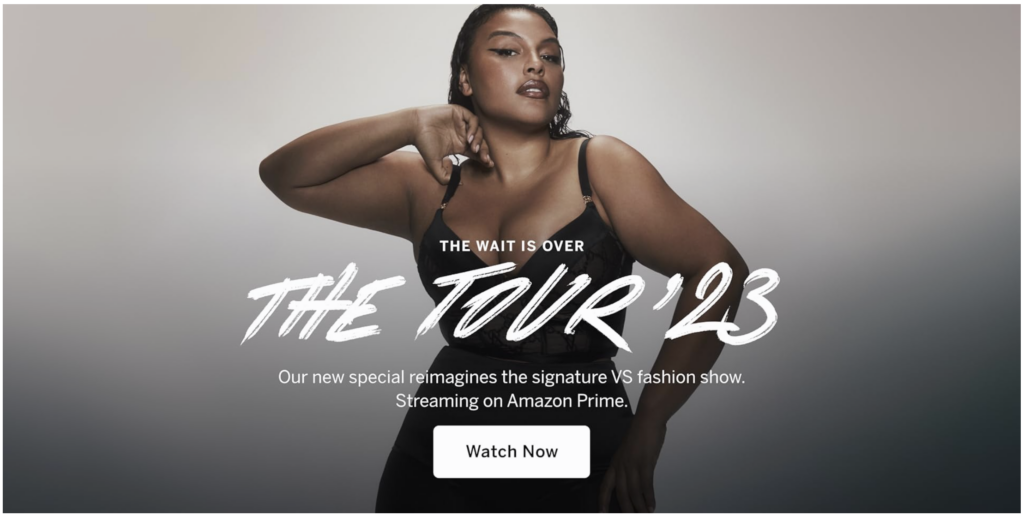 For years, the Victoria's Secret Fashion Show followed the same template – a glitzy runway show that featured popular models and aired on television. Part of what led to the show's hiatus was a lack of adjustment to changes in consumer needs and preferences. By not updating the show earlier, Victoria's Secret incurred criticism that began directly impacting sales.
With Victoria's Secret Tour '23, the brand turned the previous fashion show on its head, changing both the format and the platform used to deliver it to consumers. Choosing Amazon as the show's streaming home directly connected the experience to the brand's products by making it easier for viewers to go from watching to shopping. The choice looks to have paid off before and after the show, with Amazon sales and searches on the rise.
Help customers see themselves using your products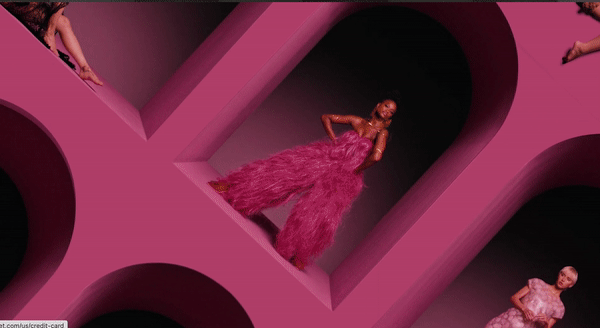 On ecommerce channels like Amazon, shoppers can't physically interact with your products and are less likely to be brand loyal. That makes it vital to use visuals and messaging that help potential customers understand exactly how your products fit into their lives.
As Victoria's Secret has worked to evolve its brand, it has embraced much more diversity in both its products and the people that model and market them. This makes the brand accessible to a much larger audience, and helps more consumers see themselves using Victoria's Secret products.
Consumers have a louder voice than ever when it comes to responding to the strategies and practices of big brands. For some brands, this amplified voice can be a downfall; but for those that are open to listening, it can be a powerful tool. Shoppers aren't shy about telling brands and retailers what's important to them (and what will make them choose one product over another) – it's up to brands to decide whether to push back against those preferences or embrace them and evolve. As shown by the data we've explored here, the latter has the power to generate increased sales, new customers, and a renewed brand image.
About This Report
The product data in this report is representative of the U.S. Amazon market. Market insights on Amazon products were sourced from Jungle Scout Cobalt, an industry-leading market intelligence, advertising optimization, and ecommerce reporting platform powered by nearly 2 billion Amazon data points. 30-day trends data reflects the 30 days leading up to September 30, 2023. Data on sales trends during the week of the premiere of Victoria's Secret Tour '23 reflect the period of September 25, 2023 – September 30, 2023, as compared to the period of September 19, 2023 – September 24, 2023.
We encourage you to share, reference, and publish this report's findings with attribution to "Jungle Scout Cobalt" and a link to this page.
For more information, specific data requests, media assets, or to reach the report's authors, please contact us at [email protected].