POWER FEATURE WEBINAR SERIES: WEEK 5
Discover profitable product niches
Join Jungle Scout's Greg Mercer to explore our latest features to power up your 2019 sales.
Join us live every Tuesday. Our next webinar is 3pm EDT on October 22!
About the webinar
Whether you're looking for your first product to sell on Amazon or trying to find new products to build your business around, you need to be able to uncover high-demand and low-competition products that will sell. Don't have time to dig through millions of products to find your niche? Jungle Scout can help with that!
What you can expect:
Learn how to find competitive niche product ideas to start or grow your FBA business fast.
Monitor a product's sales seasonality to help plan your inventory and advertising needs.
See the tools you need to build and scale your Amazon business.
See all this and more in our October 22nd webinar!
Join us for Jungle Scout's 8-week product power-up series
Amazon never slows down, and neither do we. Jungle Scout's series of new product enhancements highlights powerful new features that help you stay ahead of your competition. Stay tuned for weekly Jungle Scout feature releases presented by seven-figure Amazon seller Greg Mercer that will help you find products and suppliers, manage your sales, and truly power up your business like never before.
Register to see previous webinars in this series:
Week 1: Supplier Database ASIN Search
Week 2: Jungle Scout Academy
Week 3: Sales Analytics
Week 4: Keyword Scout
---
Hosted by: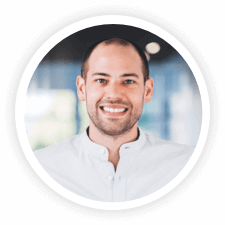 Greg Mercer
CEO & Founder of Jungle Scout