I'm sure you've heard this phrase before – "TikTok made me buy it." It seems like everyone these days is on the app, trying to get TikTok famous and endorsing products to millions of viewers.
TikTok began as a platform for short-form video, where users could create and share clips up to 60 seconds long. Now, TikTok is a major social media platform driving ecommerce sales, with small businesses and large brands alike all trying to get in on the action. The company revealed having more than 50 million daily U.S. users and continues to grow.
We've shown you how to sell on TikTok — now let's explore the top products making a splash on the platform.
Who Uses TikTok?
TikTok is extremely popular with Gen Z, which influences the type of content you'll see on the platform. In the U.S., the biggest age group among users is 18-24 year olds—accounting for 42% of TikTok's audience. There's a wealth of TikTok content focusing on products categorized under Beauty, Fitness, Home & Kitchen, and Clothing & Apparel—all popular topics within this age group.
The Power of TikTok
Unlike other social media platforms, TikTok accounts with just few followers can rack up millions of views due to the content suggestion algorithm. If the content appeals to the right audiences, the views and engagement will follow. In that way, TikTok offers sellers, brands, and businesses a relatively level playing field when it comes to reaching new audiences through social media engagement.
In this post, we'll review some examples of Amazon products that went viral on Tik Tok. How did they reach so many viewers, and how did that popularity affect their Amazon sales? We used Jungle Scout's Chrome Extension to track monthly sales and price changes before and after each product achieved viral popularity on TikTok.
Amazon's Viral TikTok Products
1. A AGROSTE Leggings (aka "the TikTok Leggings")
Selling on Amazon

for $28.80

TikTok Impact: 4279% sales increase, 275% price increase
These high-waisted, textured and ruched stretchy leggings went viral for their "butt lift" effect. One user even called them "the magic leggings." They also come in multiple colors and length variations. You can still find many videos of TikTokers trying them on, working out with them, or capturing a significant other's reaction to them.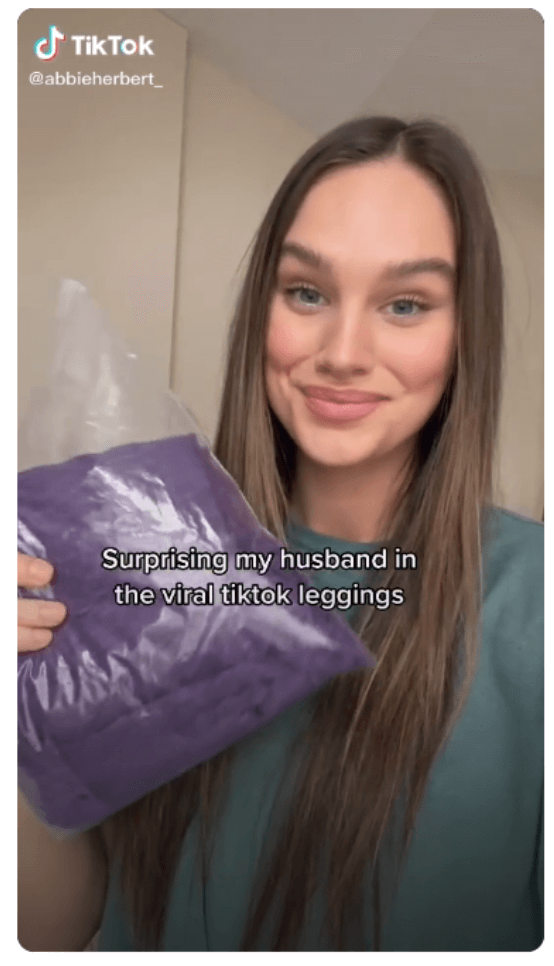 Although this video was posted as early as January 2020, monthly sales for this product really peaked in August of last year climbing as high as $10,378, a 4279% increase.

The price for this product also jumped in the summer of last year from about $8 to their current price of around $30.
2. Nosame Shower Head
Selling on

Amazon

for $19.99

TikTok Impact: 156% sales increase, 67% price increase
This shower head gained popularity on TikTok for its ability to increase water pressure and filter water, which is said to keep hard water from stripping your hair and skin of moisture. Videos like the one below typically show a "before and after" with the new and improved water.
Sales for this product started peaking above $6,500 starting in December 2020 (around the same time videos like the above started popping up). By January 2021, sales reached as high as $16,664, a percentage increase of 156%.

The price for this product also jumped from $12 to nearly $20, a percentage increase of 67% from the previous year.
3. Maybelline Sky High Mascara
Selling on Amazon

for $8.98

TikTok Impact: 720% sales increase, price has remained flat
This mascara started flying off the drugstore shelves after going viral on TikTok. It's said to add major length to natural eyelashes, giving them the look of having an extension or lift. It first gained popularity in late December 2020, when TikTok user @jessica.c.eid posted a video in partnership with Maybelline. The video shows her testing out the mascara and showing the dramatic results.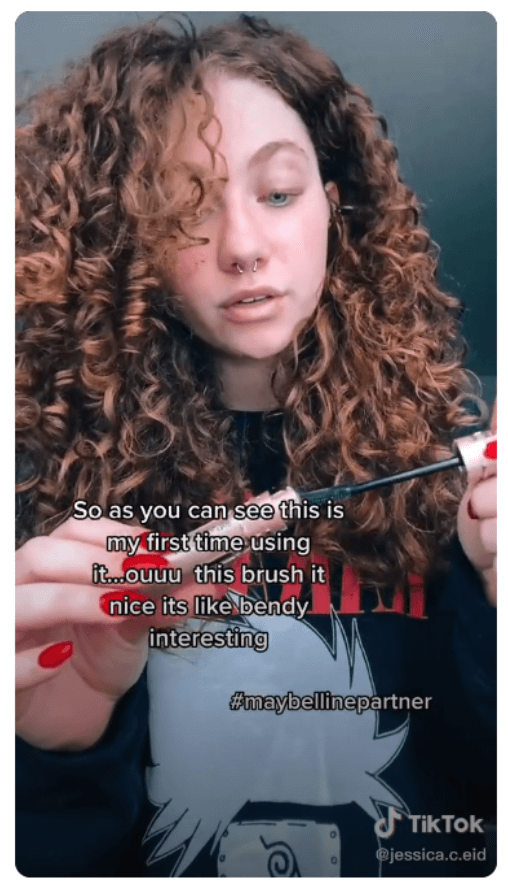 There's no doubt the glowing reviews from TikTokers and beauty influencers helped drive sales. Just look at the monthly sales take off in December and hold steady to date. In fact, this product is currently ranked 7th in the Beauty & Personal Care category on Amazon.

4. Cat Crack
In the video, a cat named "Lunch" is seen diving face-first into a jar of catnip while his owner tries to get him to exercise some "self control." The video went viral and now has over 4 million views. This caused the company to receive so many orders that they completely ran out of inventory.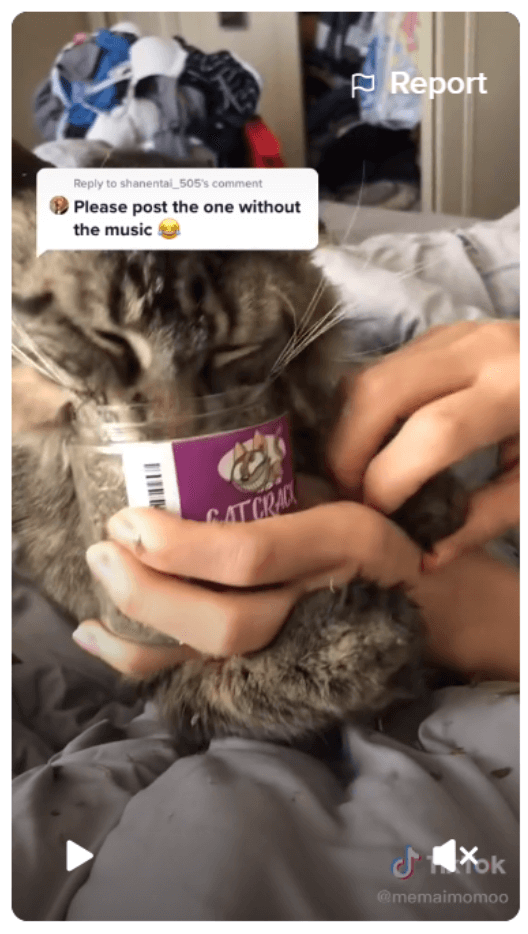 Fortunately, "Cat Crack" is back in stock right now. The product's rank in Amazon also went from around 399 to 14 shortly after going viral. Additionally, average monthly sales for this pet product have ranged from $10,000 to $15,000 over the last six months.
The price for this product also doubled from $10 to nearly $15 within this same timespan.
5. Daybetter LED String Lights
Selling on

Amazon

for $19.99

TikTok Impact: 131% sales increase, price ranges (increase/decrease within 40% within last six months)
Inexpensive and relatively easy to install, LED lights are back — especially in teen bedrooms and dorms. These "TikTok lights" are long strips of colored LED lights that come with a remote control. You can create a room full of color that is highly customizable.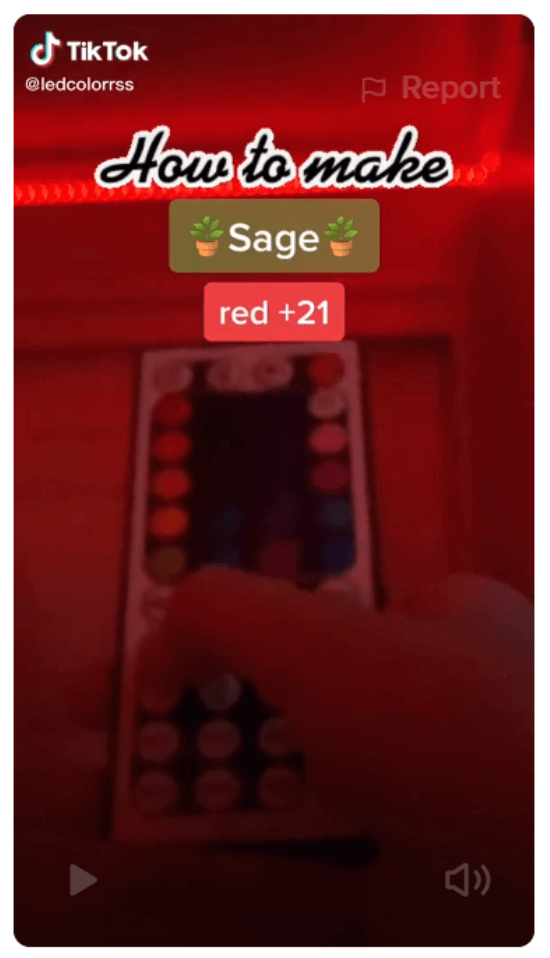 Monthly sales for items like this peaked at over $23,000 in December 2020. Since then, the appeal has dipped and leveled out at around $6,000 per month.
6. Dely-Gely Fruit Jelly
Selling on

Amazon

for $15.98

TikTok Impact: 1758% sales increase, price has remained flat
TikTok is great at making people want to try certain foods. Hence the popularity of these oversized gummy fruit candies that are encased in plastic. The fun comes with watching someone bite into one and watching them gush everywhere.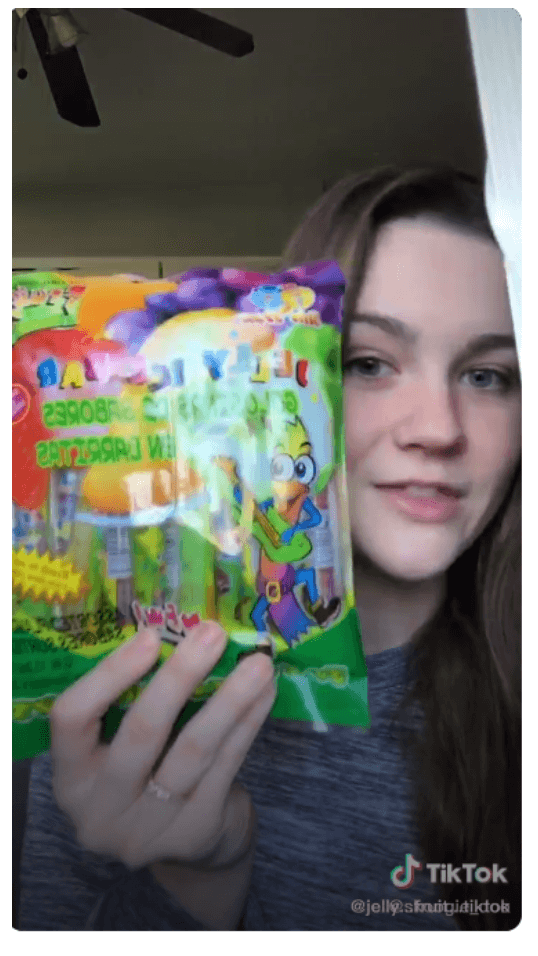 Since the product became available in early 2020, peak monthly sales on Amazon have reached over $3,500 from $194.

7. Prep Deck Meal Prep Kit
Currently out of stock on

Amazon

for $124.99

TikTok Impact: 44% sales increase, price has remained flat
The power of TikTok extends to household items as well. For example, the kitchen gadget from Prep Deck is marketed as having "everything you need to prep your meals in one space." Videos demonstrating all the product's features helped lift sales.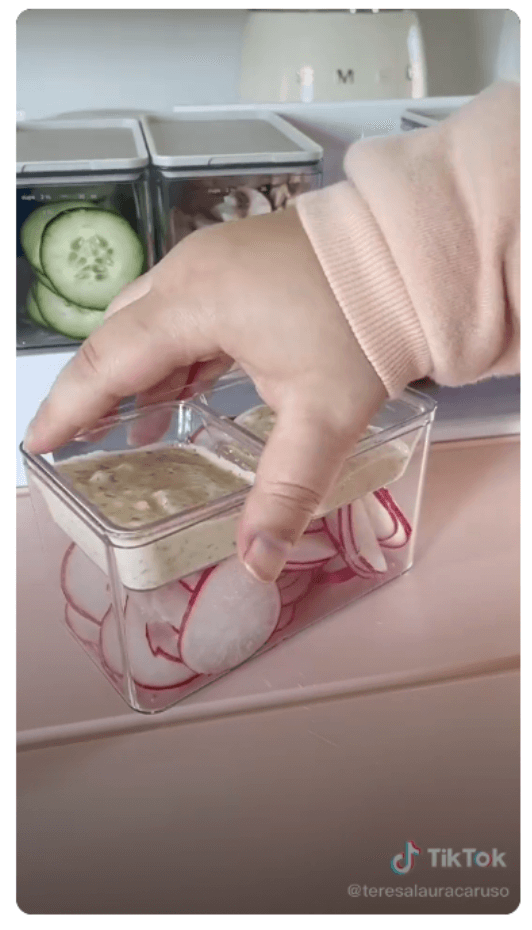 Over the last six months, sales for this product over the last six months ranged from $900 to about $1,300.
8. CeraVe Hydrating Face Cleaner
Selling on

Amazon

for $13.91

TikTok Impact: 458% sales increase, price has remained flat
CeraVe is a lower-budget skincare brand you can find at your local drugstore. So why did this product go viral? TikTok audiences discovered this product last summer and ever since, it's been hard to find at stores. What helped boost it in particular was videos from satisfied customers, skincare specialists like @skincarebyhyram and even dermatologists like Dr. Shaw.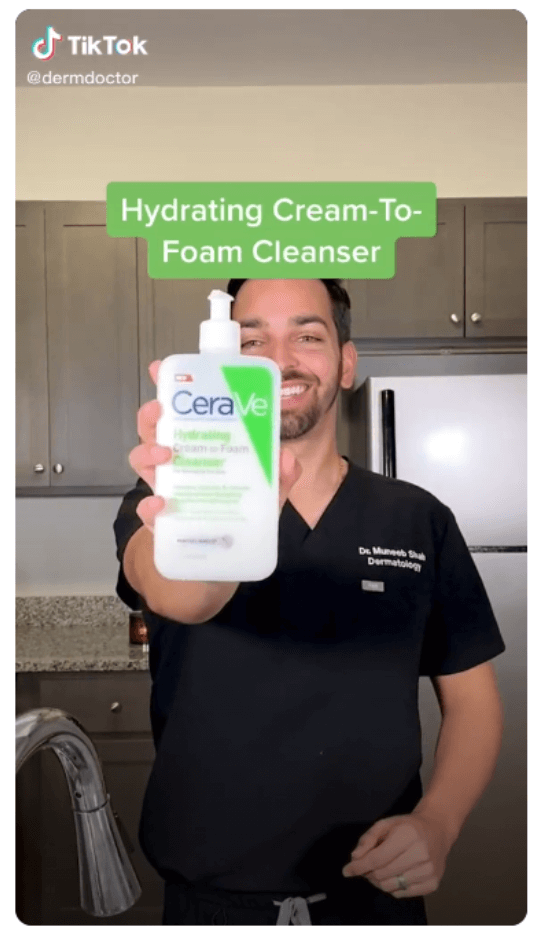 This product started growing in sales at the beginning of Spring 2020 and is now ranked 15th in the Beauty & Personal Care category on Amazon. The company has now partnered with influencers to promote its products.

9. Glow in the Dark Ceiling Balls
These glow-in-the-dark sticky balls also went viral on TikTik. Videos show TikTokers throwing them at walls or ceilings as a way to destress. The videos are just plain satisfying to watch and hear. They make a fun sound when they come in contact with something.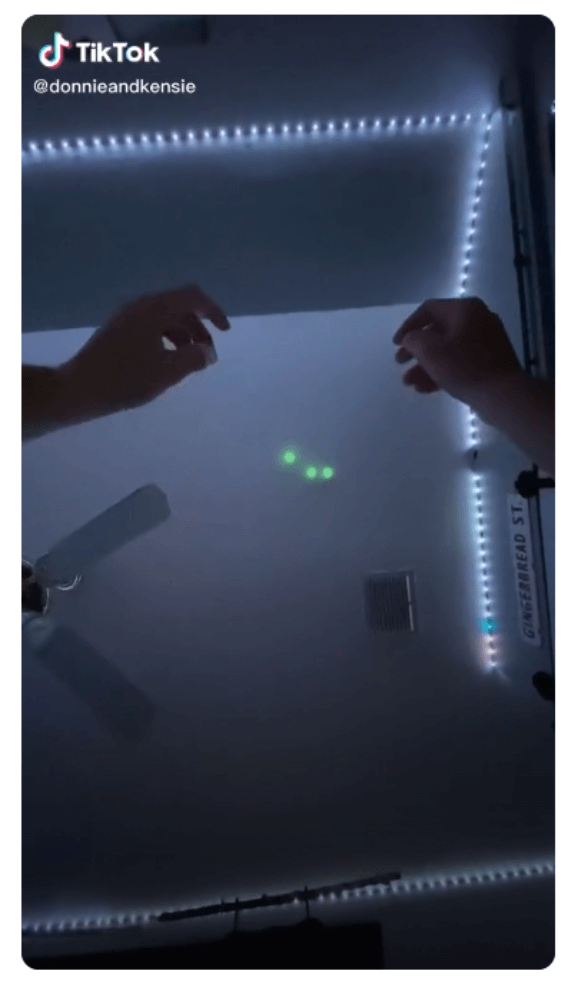 This Amazon product has shown a steady increase in monthly sales since October 2020. Currently, they are ranked 1,226 in the Toy & Game category on Amazon. The price has also ranged from about $9 up to about $15 over the last six months.

10. e.l.f. Hydrating Camo Concealer
Selling on

Amazon

for $6.00

TikTok Impact: 5908% sales increase, price has remained flat
The full coverage e.l.f. Camo Concealer impressed TikTok users with its ability to blend and texture. Available at local drugstores, users are saying, "you can't afford not to try it".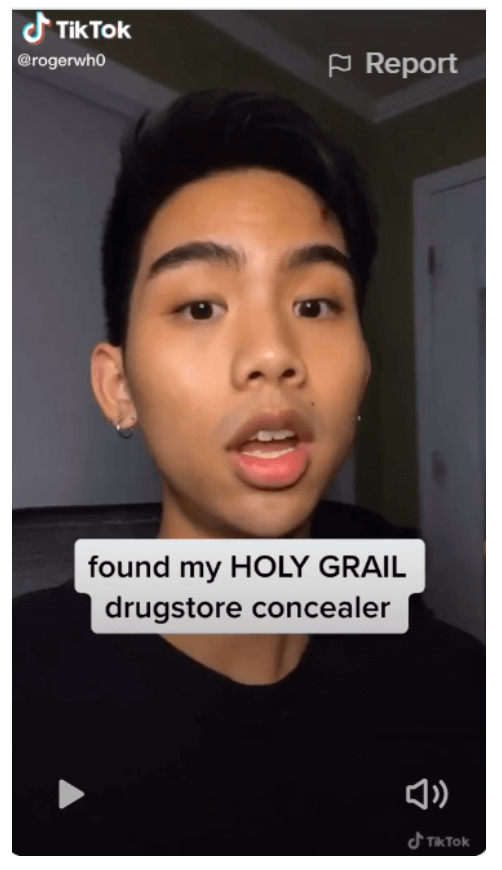 Sales for the popular concealer spiked dramatically from $126 in July 2020 to $7,571 by December 2020. Currently, this product is ranked 14th in the Concealers & Makeup Amazon sub category.

Be Aware of Unintended Outcomes
Viral TikTok videos don't always result in sales boosts. Below are a few examples of when TikTok videos caused Amazon products to lose sales:
1. Dr. Thayers Witch Hazel Toner
Witch Hazel Toner is used to treat acne or oily skin. Reviews are mixed about this product possibly resulting in sales dips during 2020. Some TikTik users say that it dries out your skin or can irritate it. Some witch hazel products are distilled with alcohol, which many cite concerns about as well. However, Thayers contains no alcohol.
The sales for the toner took a big dip in October 2020 down to $10,767 from over $56,000 in June. This product's price has also ranged from $10 to $7 since June 2020.

2. Neutrogena Oil-Free Acne Wash
Selling on

Amazon

for $5.84

TikTok Impact: 31% sales decrease, price has remained flat
This acne product is an oil-free way to fight breakouts. The face scrub is advertised as being good for daily exfoliation or as part of a regular skincare routine. In this case, we see mixed reactions to the brand in general with some users having strong opinions about their drug store likes and dislikes.
Monthly sales from this acne product have recently started to decline from $9,465 in October 2020 to $6,526 currently.

Another example from Neutrogena…
3. Neutrogena Makeup Remover Facial Cleansing Towelettes
Selling on

Amazon

for $4.99

TikTok Impact: 81% sales decrease, price has remained flat
Makeup wipes or removers like this one from Neutrogena also received mixed reviews from TikTokers. General concerns about the wipes being too harsh on skin may have contributed to declining sales for this product.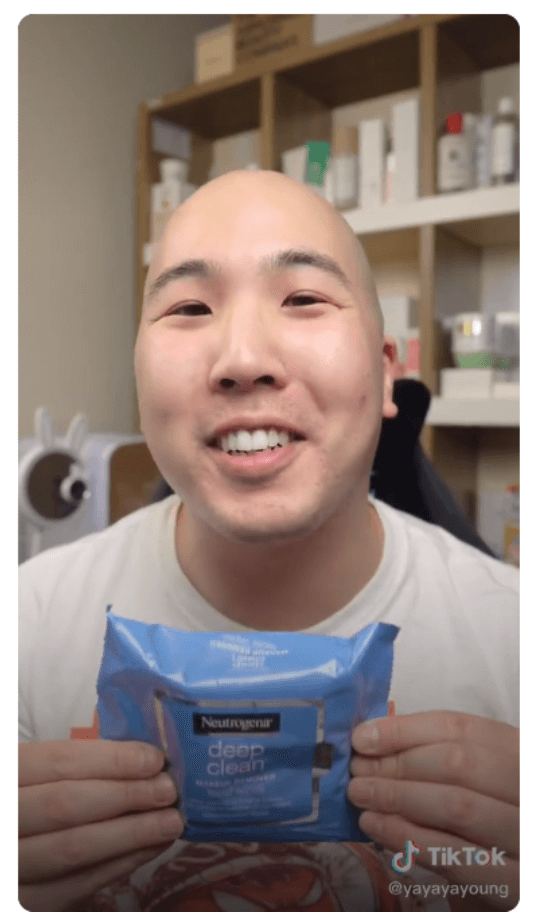 Sales for this Amazon product have been fluctuating over the last few years. In January 2019 sales were at $3,547 and are to date closer to $650.

4. Tarte Shape Tape Contour Concealer
This concealer promotes full-coverage to help brighten, lift and smooth skin. Although it's reviewed positively, a quick browse through TikTok reveals users testing this product vs. more affordable competitors or less expensive dupes.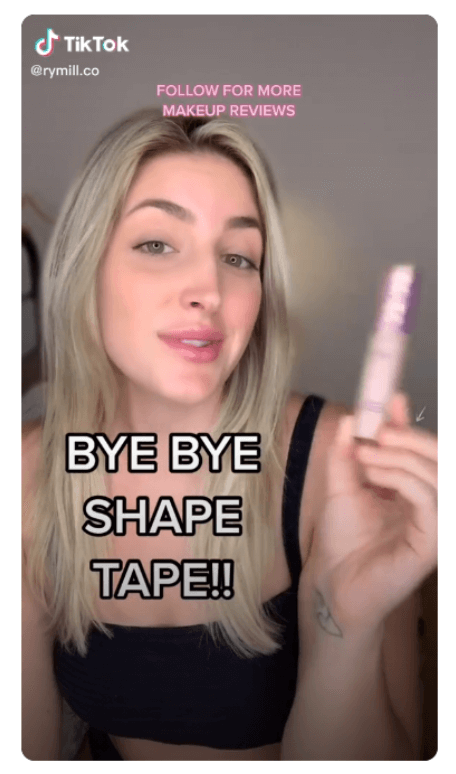 Monthly sales for this product on Amazon peaked in October 2020 at around $1,400 and dipped again this month at around $900. However, the price increased from $26 to nearly $36, a percentage increase of 38%.
The takeaway – Start promoting your brand on TikTok
You don't have to be a celebrity or influencer to go viral on TikTok. You'll notice from many of the video examples above, these are everyday people sharing a product they like. If you have a product that people love and want to share, your customers just might do the hard work for you.
How to Sell on TikTok
If you have an ecommerce brand or business, it can be fairly easy to gain visibility on TikTok. The platform works by placing content which it deems relevant or interesting for each individual user based on signals picked up by it's algorithm.
Getting on the "For You" page (the front page of TikTok)
Consider the algorithm. It works off factors like user settings, interaction, hashtags, sounds and other information

If you have creative/engaging content, are using a popular hashtag or a trending sound, you are more likely to go viral within TikTok or be seen
For more information on this topic, check out our recent article — How to Sell on TikTok in 2021.
Do you have any more questions about TikTok? Let us know below!