ON-DEMAND WEBINAR
Wow Clients with Cobalt Dashboards: Providing Exclusive Data and Reporting
Demonstrating the ongoing return on investment of working with your agency and showcasing your success to clients relies on presenting data in efficient and easily digestible ways. Cobalt dashboards are your agency's secret weapon to achieving this.
In the final installment of our 4-part webinar series, Unleashing the Power of Cobalt at Your Agency, we delve into the capabilities of Cobalt dashboards, revealing how they can revolutionize your agency's reporting and save your team hundreds of hours a year.
Watch the replay to see how Cobalt dashboards can redefine the way you engage with clients, present data, and ensure long-lasting partnerships.
Watch the webinar to:
See firsthand how to build customized reporting dashboards that showcase brand and market performance
Get tips on effectively communicating your agency's ROI through dashboards
Learn how to tailor dashboards to fit a variety of client needs and goals
Find out how Cobalt can help your team streamline monthly and quarterly reporting to save time and engage clients
And more!
Connect with your speakers

Senior Onboarding & Training Specialist at Jungle Scout Cobalt
An experienced ecommerce seller, Brandon has first-hand knowledge of the ins-and-outs of propelling growth on Amazon. As an onboarding and training specialist, he leverages this knowledge to help brands and retailers build market share, grow sales, optimize advertising, and more through Jungle Scout Cobalt.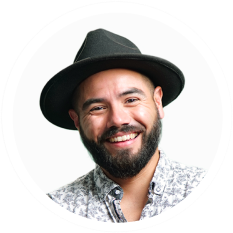 Senior Marketing Project Manager at Jungle Scout Cobalt
For more than 8 years, Rolando has coordinated and delivered a wide range of successful digital marketing efforts, including product launches, branding campaigns, live events, and more. As an experienced entrepreneur, he is passionate about using data-driven decision-making and experimentation to drive growth, business development, and customer satisfaction.
Tools used in this webinar