Prime Day stands as one of the most crucial sales events for brands and retailers on Amazon. Nuby, a leading brand in the baby category with over 2,000 products listed on Amazon, was faced with formulating a robust strategy for this sales event amidst the intense competition in their category.
Jungle Scout Cobalt emerged as the strategic ally for Nuby, empowering them to navigate Prime Day challenges and achieve remarkable success. This case study unfolds how Nuby leveraged Cobalt's Market Intelligence for meticulous Prime Day 2023 (July 11-12) preparations, innovative strategy, and impressive sales on Amazon.
Amazon Prime Day Challenges Overcome with Cobalt
Brands in the baby category on Amazon face escalated challenges during Prime Day, struggling to maintain visibility and competitive pricing while battling fluctuating consumer preferences. Nuby, aware of these complexities, aimed to solidify their market presence and maximize sales by leveraging data-driven strategies through Amazon market insights.
Cobalt's Strategic Insights
Nuby used Cobalt for market data and competitor insights to enhance their strategic positioning during Prime Day 2023. Cobalt provided invaluable insights, allowing Nuby to identify main competitors in specific sub-categories, improve listings, and optimize advertising efforts on their most lucrative products.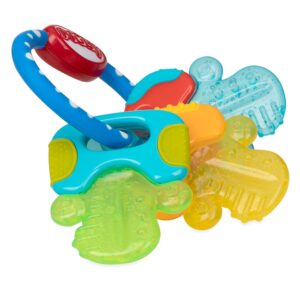 According to Cobalt data, revenue for this Nuby teether is up 48% in the last three months.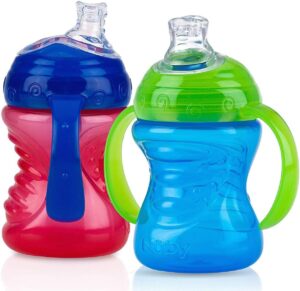 And revenue for these Nuby sippy cups is up 45% in the last three months.
Nick Swartenbroux, eCommerce Trading Manager at Nuby, expressed how "Cobalt played a significant role in refining our Prime Day strategy, offering clear insights on market positioning, allowing us to stay competitive."
Innovative Prime Day Preparations and Strategy
Nuby prepared from Prime Day by increasing ad spend, optimizing keywords, creating fresh ad creatives, and leveraging Cobalt's features and tools. According to Nuby, Cobalt's insights were pivotal in their strategies to:
Increase ad spend/budget

Optimize keywords and ad targeting

Create Prime Day-themed ad creatives

Create a separate StoreFront page with Exclusive Deals
All of these data-driven strategies contributed to a more refined and informed approach to market positioning and product promotion.
"The integration of Cobalt's insights allowed us to drive our decision-making processes with more precision and insight into our category and competitors," mentioned Lucy Stanfield from Nuby.
Operational Efficiency and Resource Optimization
Cobalt contributed to operational efficiency for Nuby, facilitating streamlined market research and data-driven advertising strategies leading up to Prime Day. This resulted in 15 hours saved per week on preparations. This time savings allowed Nuby to reallocate resources to high-impact strategic initiatives, enhancing product positioning, pricing strategies, and customer engagement, thus elevating overall consumer responsiveness on the intensely competitive Amazon landscape.
Prime Day Success and Economic Impact
The strategic use of Cobalt's market insights translated to notable economic gains for Nuby during Prime Day. Nuby attributes a 20% increase in sales over Prime Day to the strategic initiatives they implemented based on market research with Cobalt.
Their strategic triumph during Prime Day, fueled by Cobalt, demonstrates the impact of data-driven strategies in maximizing sales and market presence in highly competitive environments such as the baby category on Amazon. Cobalt provided Nuby with the strategic edge required to navigate the intensified competition during Prime Day, leading to enhanced market visibility, operational efficiency, and a substantial increase in sales.
Their journey outlines how brands can leverage advanced market research tools like Cobalt for significant strategic advantages, paving the way for enhanced Amazon performance and brand growth during high-stakes sales events like Prime Day.
The meticulous preparations and innovative strategies adopted by Nuby underscore the importance of precise market insights and strategic planning in achieving success on Amazon during major sales day events.
Sustained Sales Impact Beyond Prime Day: Comprehensive Success with Jungle Scout Cobalt
While Nuby's Prime Day success is worth exploring, their utilization of Jungle Scout Cobalt extends far beyond this singular sales event. The incorporation of Cobalt's solutions has brought about transformative changes, fueling Nuby's strategic agility and operational efficiency, contributing to an impressive 11% ROI with use across multiple departments, including new product development and finance.
"We have been using Jungle Scout Cobalt since the start of the year (2023), and it has helped us in every aspect. We use product insights to find the right price point for specific NPD items, combined with the Segments for specific categories to find where we should focus our attention. Having access to the Cobalt tools makes it easier to know our place amongst our competition and keeps us on our toes when launching new products." Nick Swartenbroux, eCommerce Trading Manager at Nuby
Understanding market dynamics and positioning is crucial for brand success in the rapidly evolving Amazon ecosystem. Cobalt's product insights aid Nuby in gauging the optimum price points for new product development, ensuring their offerings are competitively priced and aligned with consumer expectations and market trends. Cobalt's insights enable Nuby to strategically allocate resources and focus on areas with the highest potential for success and profitability.
Moreover, the Market Intelligence solution allows Nuby to dive deeper into specific sub-categories and market share leaders. This feature facilitates a more nuanced understanding of category-specific landscapes, enabling Nuby to tailor their strategies and maintain a competitive edge in each segment they operate in. Nuby reports using Cobalt to save 15-20 hours per week across their teams on market research.
"We use Cobalt data across multiple departments in our business, from market insights to new product development and even Finance. Everyone sees the benefit." Nick Swartenbroux, eCommerce Trading Manager at Nuby
Cobalt has empowered Nuby to formulate innovative strategies and maintain operational excellence across multiple departments and has also played a significant role in elevating their overall market presence and brand value. This encompassing and sustained impact underscores Cobalt's integral role in driving Nuby's ongoing market success beyond just high-profile sales events like Prime Day.
About Jungle Scout Cobalt
Jungle Scout Cobalt empowers brands and retailers with a powerful suite of ecommerce tools designed to help drive growth, maximize sales, and optimize digital shelf performance on Amazon. Our comprehensive data analytics, built-in advertising automation, and intuitive visualizations provide straightforward answers to critical ecommerce questions, turning insights into action.
Over the past decade, Jungle Scout has gathered a wealth of industry-leading data points through continuous monitoring and analysis of Amazon, making us the foremost innovator in the industry. Our tools are trusted by household brands and retailers worldwide, providing the market intelligence they need to make confident decisions and develop effective strategies for success on Amazon.
Supports $50 billion in Amazon revenue
Serves more than 600,000 customers worldwide
Raised $110 million in growth equity in 2021
Monitors nearly 2 billion data points daily
Learn more about how Jungle Scout Cobalt's industry-leading Amazon market insights and advertising tools can make ecommerce easier for your team.