Every year, ecommerce brands sell billions of products to over 300 million customers through Amazon's marketplace. During peak sale days, Amazon shoppers buy as many as 11,500 items per minute. Figures like this make it clear why Amazon remains one of the most valuable marketplaces for brands to invest in. And invest they certainly do: three-quarters of Amazon brands spend time and money advertising on the platform. Even as U.S. digital ad revenue share declines for once-insurmountable leaders like Facebook and Google, it continues to grow for Amazon; by 2023, it's expected to reach nearly double what it was just four years ago.
All is not golden in this land of ecommerce opportunity, however. While there's no shortage of brands advertising on Amazon, the ROI many are seeing on the platform has been trending down. According to data from Downstream by Jungle Scout, average return on ad spend for campaigns promoting products in every price range on Amazon declined by at least 10% and as much as 36% year-over-year from 2020-2021. As brands close out a third consecutive year of market unpredictability and look to plan for a new year with tighter budgets, this challenge is becoming more urgent.
What's ahead in this article:
What factors are affecting ROI on Amazon?
5 strategies to maximize ROI on Amazon
More resources for maximizing ROI
What factors are affecting ROI on Amazon?
In recent years, the entire ecommerce industry has been shaken up by unpredictable events, from a global pandemic to supply chain issues. Today, other factors are compounding those challenges.
Inflation
In the U.S., 84% of consumers say their spending has changed because of rising inflation, and the ways that shoppers are saving money have big implications for brands. Almost 50% are switching brands to save money, and nearly 40% are buying less of certain products or doing without some products entirely.

As a result, brands have lost some level of strategic predictability. A consumer who was likely to purchase from your brand even a few months ago may not be shopping for your product today, and once-loyal customers may turn to other brands if faced with price increases. This creates a higher risk for your brand to see a decline in conversions on Amazon and, ultimately, ROI.
As consumers respond to inflation by letting go of brand loyalties in favor of lower prices, however, there's also a chance to capture the attention of shoppers who may have counted your brand out before. But with consumers diversifying the channels they use to find and buy products, brands are also faced with diversifying advertising — which can mean more expensive test campaigns for new channels and frozen budgets being stretched thinner.
Social
Commerce
While 63% of consumers start their online product searches at Amazon, social media has been steadily becoming more popular for ecommerce. When researching products, 32% of consumers now start on YouTube, 27% on Facebook, 21% on TikTok, and 20% on Instagram. Even when looking for items and discounts associated with a specific marketplace's sales event, like Amazon Prime Day, it's often social media that leads consumers to listings. The latest Jungle Scout Consumer Trends Report gives a clear view of the growing role that social media plays in shoppers' purchase behavior:

As the ecommerce channels consumers use to shop have expanded, brands have necessarily followed. In the span of less than a decade, this change has transformed advertising portfolios, created pathways to new audiences, and encouraged marketplaces like Amazon to introduce shoppable content like livestreams.
At the same time, this expansion means brands are managing more channels, budgets, campaigns, and reports. It also means more agility is required to stay focused on the highest-ROI efforts as social platforms emerge, rise, and, sometimes, fall. And, as giants like Apple have introduced new consumer privacy policies, social media is becoming an outlet where it is increasingly necessary to advertise and increasingly difficult to hit RoAS targets.
Consumer Privacy
In April 2021, Apple's App Tracking Transparency (ATT) went into effect, offering users of its devices the ability to opt out of third-party tracking. What was a boon for consumer privacy protections was a hit for many social platforms that relied heavily on third-party data for ad targeting.
Just two months after ATT launched, social media advertisers were seeing 15-20% revenue drops as ads became less effective. In the second half of 2021, YouTube, Snap, Facebook, and Twitter all reported losing revenue as businesses shifted ad dollars away from the platforms. By the end of this year, it's estimated that the change will result in a $12 billion loss for Facebook alone.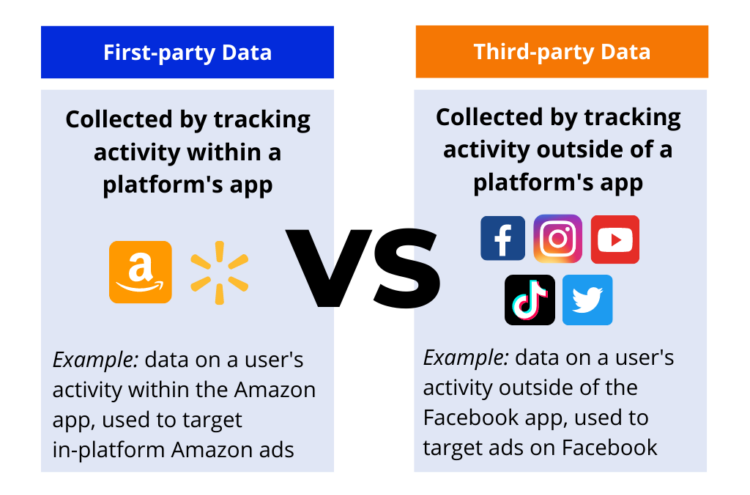 For channels like Amazon that rely on first-party data, however, targeting was largely unaffected by ATT's rollout. That fact has made Amazon a popular destination for brands to funnel advertising budgets they're moving out of social media. But, in turn, the rise in Amazon ad spend means more competition for placements on an already-packed platform. It's easy to see why 59% of Amazon brands say increasing ad costs are a major concern: More bids from new advertisers, plus higher bids from existing advertisers, can equal increased costs for all, leading right back to lower ROI.
5 Tips to Maximize ROI on Amazon
Brands are faced with more time and cost needed to manage and analyze their ecommerce performance, with less certainty about potential returns. This makes it harder to budget, plan keywords, predict trends, re-target customers, and optimize campaigns. As this happens, brands find themselves faced with three questions that may be tougher to answer now than at any other time in ecommerce history:
How do I determine the most effective investments of advertising dollars?
How do I balance ROI on channels that are seeing lower returns but higher popularity with consumers?
How do I ensure I'm investing in tools and processes that will have the greatest long-term impact on my brand?
Read on for tips to maximize returns on both your ecommerce strategies and the tools you use to execute them.
1. Analyze the price points of your
leading products
With many consumers actively switching brands to save money, product pricing will heavily feed into the ROI of both your organic and paid promotions. Plus, lower pricing is consistently one of the top 3 reasons consumers shop online over in-store.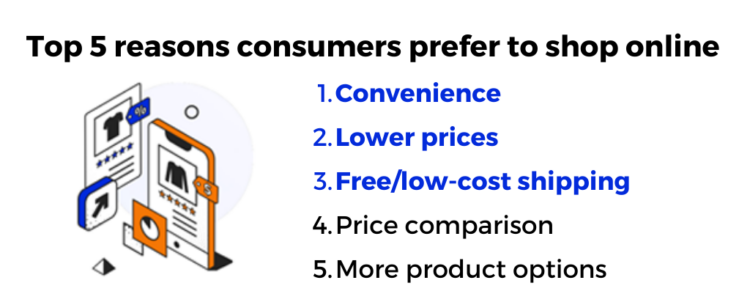 Monitor the price points of the products that are performing the best right now. You may find that previously best-selling products with a higher average sale price (ASP) are now being outperformed by products in a lower price range.
Refocusing budget from advertising higher priced-products to promoting those in lower price ranges can help improve your Amazon ROI. Whether or not you shift ad spend to lower-priced products, it's likely your competitors are: early 2022 Jungle Scout data showed a notable uptick in advertising spending attributable to products priced in the $21-30 and $31-40 ranges, while the overall share of ad spend on products $50 and up declined.
2. Promote discounts
Consumers are highly motivated by — and on the lookout for — deals and discounts. Earlier this year, 76% of consumers reported actively looking for deals when shopping, and 52% said they were only buying on-sale products. Jungle Scout Cobalt data provides insight into how this trend continues to influence how shoppers are searching on Amazon.
In the last 90 days on Amazon:
Searches for "best seller deals" have increased 3,672%

Searches for "today deals amazon" have increased 424%

Searches for "lightning deals today" have increased 328%

Searches for "cheap sale items" have increased 160%

Searches for "coupons and promo codes" have increased 120%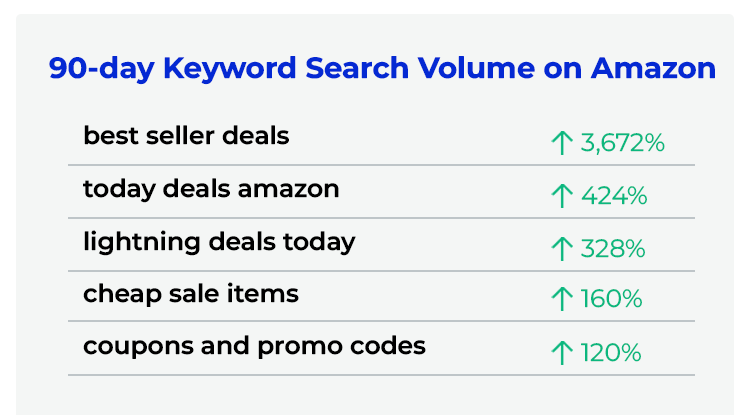 Research competitor pricing on products similar to yours to gauge the price points that shoppers are comparing. You can use a market insights tool like Jungle Scout Cobalt to track competitor ASINs so you have a constant gauge on the strategies you're up against and can monitor when your brand is at risk of losing sales to a lower-priced competitor (and facing a lower ROI as a result). When possible, couple advertising campaigns with discounts on the products you're promoting to increase the chances of conversion.
3. Try new ad products
and targeting strategies
In 2021, returns for Amazon ad campaigns trended downward overall — but one ad format didn't follow suit. RoAS for Sponsored Brands and Sponsored Products declined by 41% and 18% year-over-year, respectively, while RoAS for Sponsored Display ads rose 68%.
Over the same period, returns trended lower across all ad targeting types with the exception of Complements, for which RoAS jumped 12%. A recent Jungle Scout case study also found that the creative used in your Amazon ads can have a major impact on CTR, CPC, and ACoS.
With the ability to promote your products both on and off Amazon, Sponsored Display ads can be a worthwhile investment of advertising dollars your brand is looking to move away from social channels. To maximize the ROI on all of your campaigns and help your brand compete against other advertisers who are also moving from social to Amazon, also consider experimenting with various PPC targeting types and incorporating video into your ad creative whenever possible.
4. Reallocate social media investments
While consumer privacy has been increasingly in the spotlight, consumers aren't entirely against targeted advertising. In fact, 42% say it can actually be helpful to be "followed" around the internet by brand or product advertising.
Even with targeting limitations on ads, social media remains a valuable part of the ecommerce mix. More people are discovering and researching products on social channels — but many still re-navigate to Amazon for the actual purchase.
Top consumer actions after finding a desired product on social media:

Found the product on Amazon and purchased it

Visited the product/brand's website to learn more

Found a similar product on Amazon and purchased it
Time and budget spent talking to audiences that aren't shopping for your product are like ice picks chipping away at your ROI. With less precise targeting at your disposal, review your brand's social media strategy to ensure you're investing most heavily in the channels with the highest likelihood of conversion for your audience.

5. Do the math on your
ecommerce tool investments
Your brand simultaneously needs to: 1) invest in tools to help maximize the ROI of your Amazon strategies and 2) tighten budgets, making it more important to ensure your tools themselves have a solid ROI.
Look for a suite of features that can streamline and optimize multiple tasks, ideally for multiple teams, while still remaining user-friendly enough to easily integrate into your established workflows. Most importantly, choose tools you trust to shoulder the work when they can.
When weighing the long-term return on the tools you invest in, factor in the value of your team's time. Consider saving 1,000 hours of campaign management time per year — something that one ecommerce agency achieved with Downstream by Jungle Scout. Based on the average salary of an ecommerce marketing manager in the United States, that's over $30,000 worth of time that could be spent on more profitable tasks. Plug in the cost of your team's time and you can literally do the math — and it should definitely be part of the equation when you're choosing which tools your brand relies on.
In
an evolving industry
, one ROI rule stands
The world of ecommerce is and will always be evolving, but there's one steadfast rule that remains unchanged. Profitability, longevity, and scalability all depend on the maximization of your brand's ROI — from the RoAS of individual ad campaigns to the long-term returns on the software you invest in to support your team's day-to-day management of advertising, analytics, and other activities.
Maximize your team's efficiency and combat factors that can impact your brand's returns with Jungle Scout Enterprise tools. Learn more about Cobalt and Downstream.