2023
Amazon Advertising Report
This annual report examines paid campaign data to explore how brands and sellers are advertising on Amazon. It also reveals which strategies and products result in the greatest return on ad spend (RoAS).
See key findings here and download the free full report for more insights.
Download the report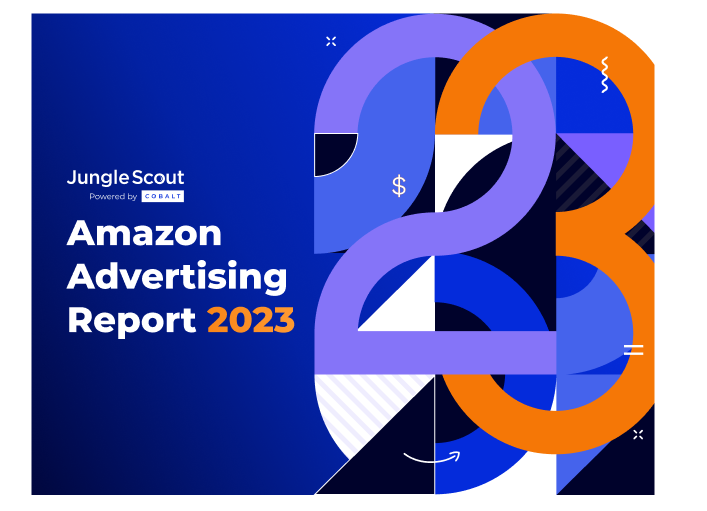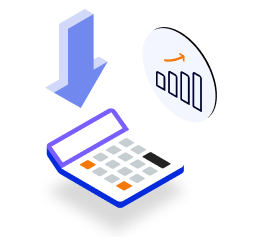 Total spending on Amazon ads increased in 2022 but at a fraction of the growth rate seen in recent years.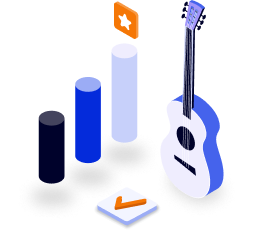 While some brands and sellers are seeing lower returns on advertising spend, those selling in certain product categories are experiencing far greater RoAS.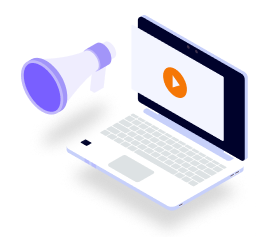 Investment in video and DSP advertising continues to accelerate, though spending on these offerings remains lower than other Amazon ad products.
Amazon's Ad Sales Slow as Sellers Diversify
Amazon's advertising revenues reached $37.7B in 2022, a much smaller yearly growth than the channel has seen historically. From 2021 to 2022, Amazon's ad sales grew just over 20% – notably lower than the 58% growth in 2021 and 147% jump in 2020. This coincides with YoY increases in ad spending on social media and paid search, suggesting that brands and sellers are diversifying their ad investments.
Amazon's annual advertising services* revenue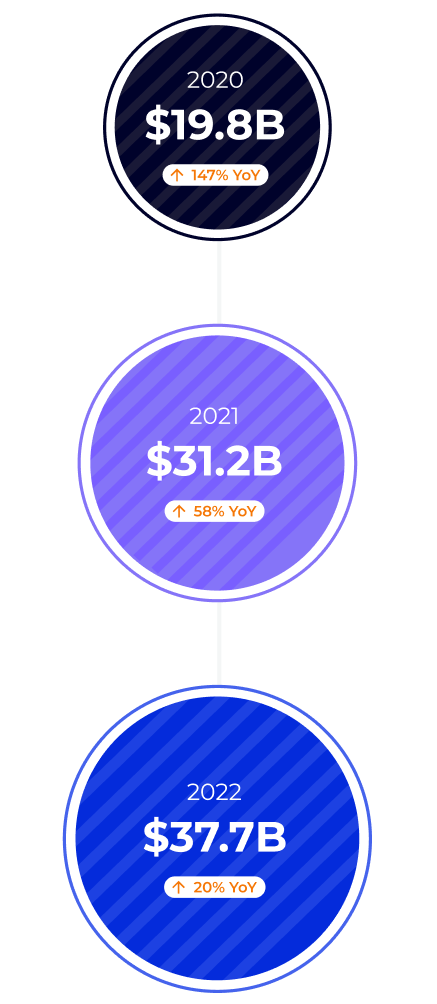 Source: Amazon.com Inc. fourth-quarter 2022 earnings release

*Includes sales of advertising services to sellers, vendors, publishers, authors, and others, through programs such as sponsored ads, display, and video advertising.

Revenue from Amazon's advertising services business segment represented 7.3% of Amazon's total net sales in 2022, up from 6.6% in 2021.
Returns on Amazon Advertising Spend
Some brands and sellers are seeing lower returns on their advertising spend, with the most significant declines in Sponsored Brands campaigns. Others, particularly in specific product categories, are experiencing far greater returns on their investments.
Return on ad spend (RoAS) by ad product



Among ad campaign types, Amazon Sponsored Products continues to represent the largest share (78%) of advertising dollars.
Top 10 product categories by return on ad spend (RoAS)*
Musical Instruments
Appliances
Office Products
Video Games
Arts, Crafts & Sewing
Cell Phones & Accessories
Electronics
Books
Patio, Lawn & Garden
Industrial & Scientific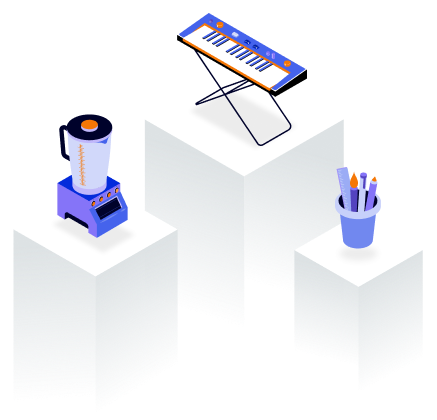 *Download the full 2023 Amazon Advertising Report to see RoAS for all product categories.
Video Ad Spend Accelerates
Interest and attention around video and Demand Side Platform (DSP) advertising continue to grow, but spending on these Amazon offerings still lags behind that of legacy ad products like Sponsored Brands and Sponsored Products. Just 4% of total advertising dollars went toward display ads (Sponsored Display and DSP) in 2022.
Amazon ad usage among brands and sellers by ad type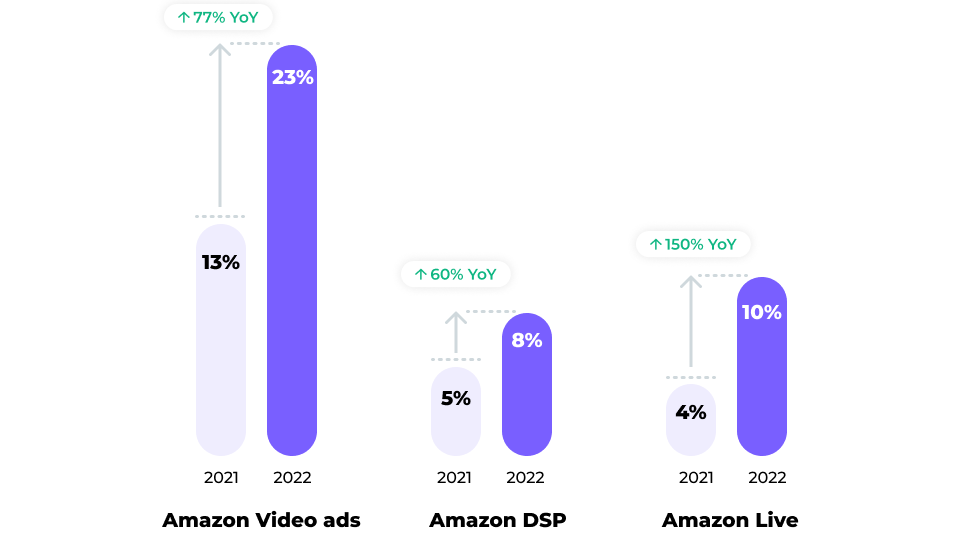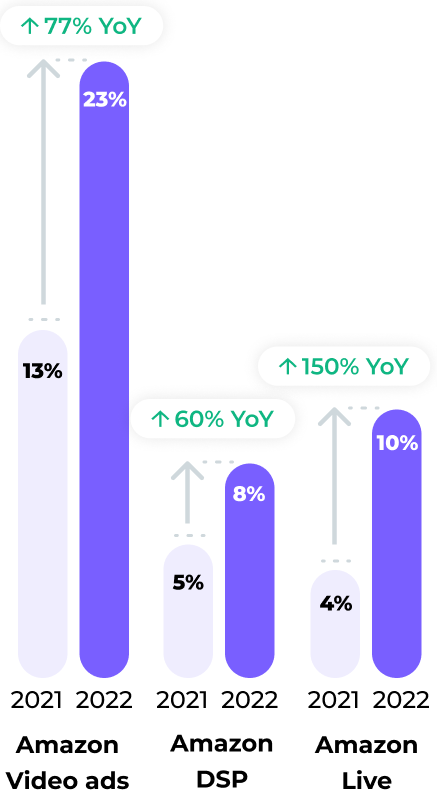 55% of Amazon sellers are focused on trying new marketing tactics in 2023

80% of Amazon brands and sellers invest in advertising for their products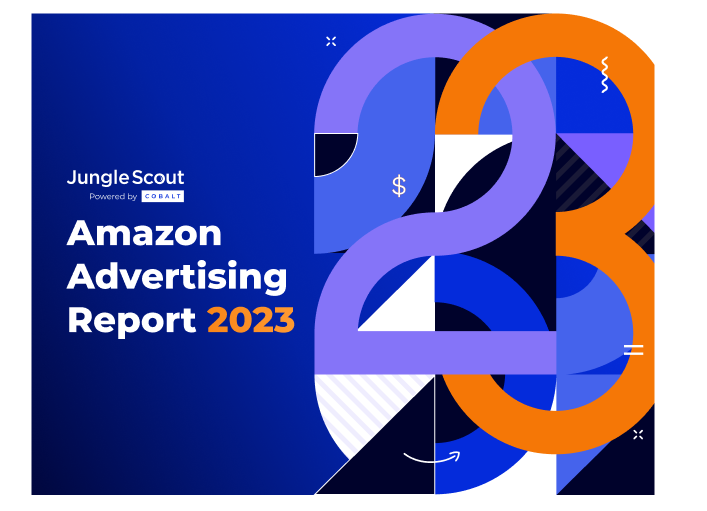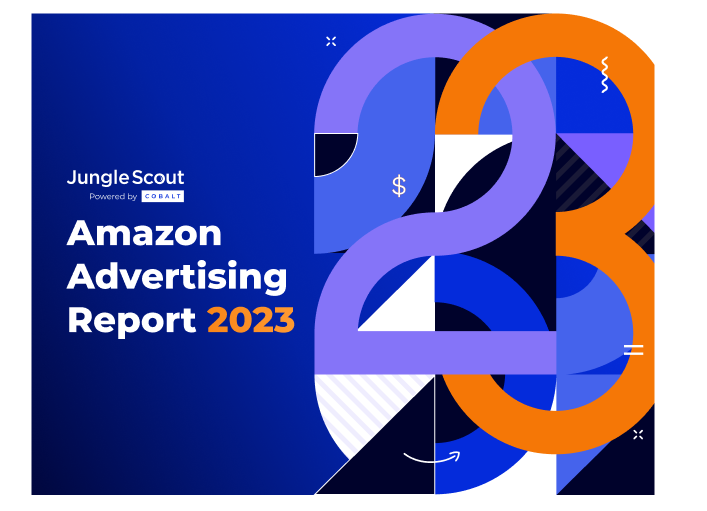 Download the full report
In this report, you'll find:
Which product categories are seeing the highest returns on advertising spend
Side-by-side comparisons of the most popular Amazon ad products
Amazon advertising trends, strategies, opportunities, challenges, and more