The hardest part about selling on Amazon FBA is figuring out what to sell on Amazon FBA. You may have what you think is a great idea for a product but successful sellers rely on data — and not solely on gut instinct — for which products to invest in.
This is especially true during Q4 when customers are shopping online more than any other time of the year to buy gifts for friends and family.
How do you decide what to sell? How do you know what consumers are buying this season? How much inventory should you purchase?
In this article, we're going to answer all of these frequently asked seller questions and more. Keep on reading!
What to sell on Amazon FBA in Q4
Normally, we recommend selling evergreen products that can be sold year-round, but there is so much opportunity to make money with seasonal products during the last few months of the year.
While most categories on Amazon will see spikes in sales during Q4, there are some seasonal products that sellers can significantly profit from during the holidays.
Note: Please make sure you do your research and make your own decisions for your business. The ideas shared in this article are meant to give you some inspiration and thought starters for what you can sell during Q4.
1. Toys & Games
Let's get the obvious out of the way: the toys and games category! Toys will always sell incredibly well, especially during the holiday season. If you can figure out which toys are in demand during Q4, you're almost guaranteed to make some money.
A good way to sell toys and games during this time of year is by following the retail arbitrage or wholesale business models. You can find nearly any type of popular toy in local retail stores and resell them for a profit on Amazon.
If you have a strong private label idea for a toy product, then that is also worth pursuing. Just make sure you can get inventory in time before the season is over.
When should you start selling toys? Right now! This year, many consumers will begin holiday shopping much earlier than in previous years. In fact, 31% of US consumers stated they will begin holiday shopping before the end of October — which is fantastic news for sellers.
To get ideas on what toys and games you could potentially sell this year, take a look at popular holiday toy lists and Amazon's "Toys That We Love" list.
A popular toy idea you could potentially sell in Q4 2021
5 Surprise Mini Brands Mystery Capsule – Series 2
This product has gone sold incredibly well in the past two years on Amazon, eBay, and even sold locally on Facebook Marketplace. I predict that Series 2 will be just as popular, especially since the current Best Seller Rank is #40 in Toys & Games — in October! That equates to roughly 500+ sold per day.

Currently, Amazon has this product in stock but based on the past two years, I also predict that they will eventually go out of stock, allowing resellers to raise prices and make a profit.
Keep an eye on this product and use the Keepa extension to check when Amazon goes out of stock.
2. Arts, Crafts, & Sewing Supplies
Arts & Crafts is another popular category that consumers will be purchasing from early to gift during the holiday season. 24% of consumers said they will be purchasing their arts and crafts gifts on Amazon, so know that this is a great time to jump into that category.
These types of products do sell well year-round, but some arts and crafts supplies tend to spike during the holiday season; they make thoughtful, affordable gifts for creative enthusiasts, and essential purchases for hobbyists who want to line up projects for the winter months.
Popular arts and crafts product you can potentially sell during Q4 2021
Pretty cool idea, right? This product features blank comic book style pages so users can create their very own comic books and graphic novels. It has high seasonality beginning in October and spiking in December. The demand for this product isn't at its highest right now but search volume and demand increase during this time of year, and it is worth tracking and considering.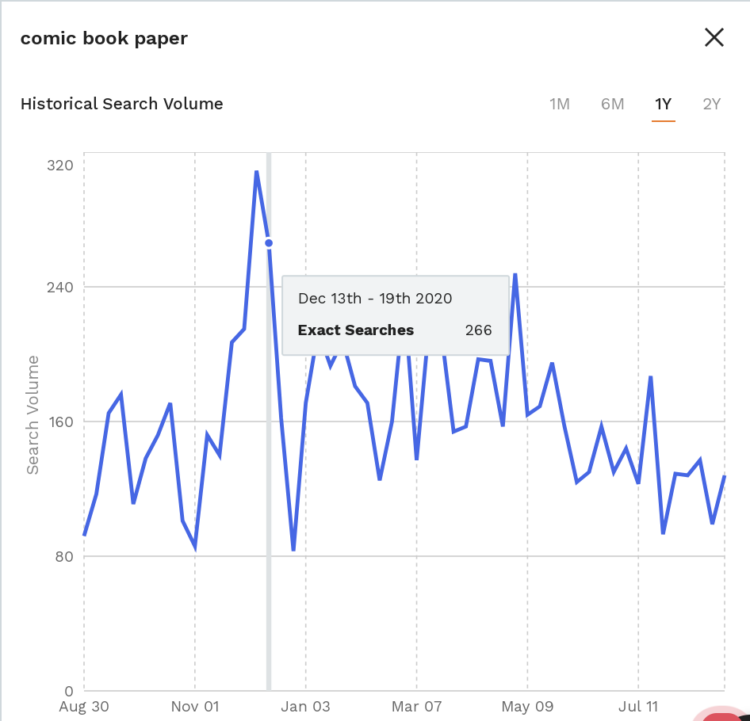 3. Exercise and Fitness Equipment
Again, not much of a surprise here, especially since New Year's and health resolutions come right after the holidays. This is the time of year when fitness products sell the most and 21% of consumers are purchasing exercise/fitness items early. You can also count on selling these types of products after the new year.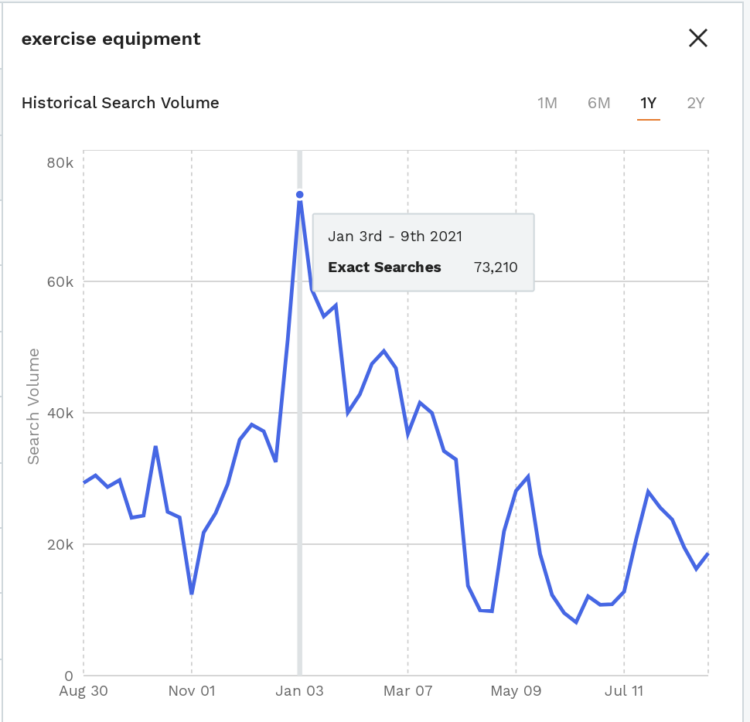 This category can be very competitive so try to think a little outside of the box if you are selling and marketing a private label fitness product.
If you can find popular exercise and fitness products to resell via retail or online arbitrage, that is another viable option as well.
Tip: Try local discount stores such as Marshalls or Burlington; you can find low-priced brand name exercise and fitness equipment to resell on Amazon.
If you go the arbitrage route, make sure you scan items with your Amazon seller app first to be sure you are ungated in a particular category or brand.
4. Holiday Decorations
There are lots of holidays and traditions during this time of year that consumers purchase decorations for, which you, as a seller, can provide. For example, during Halloween, you can sell costumes, lawn decorations, fog machines, fall-themed items, and much more.
If you go to your local grocery store, you'll get plenty of ideas for what holiday items are being sold right now, as we all know they put them out way too early! Think about what other holidays — and temperatures — are fast approaching and what products are associated with them.
Popular holiday product you can potentially sell during Q4 2021
I think this is pretty obvious but it is still a great product to sell on Amazon right now, especially following the arbitrage and wholesale business models. Start looking around local stores and scan them with your Amazon seller app to see if you can make a profit on lights and other festive decors.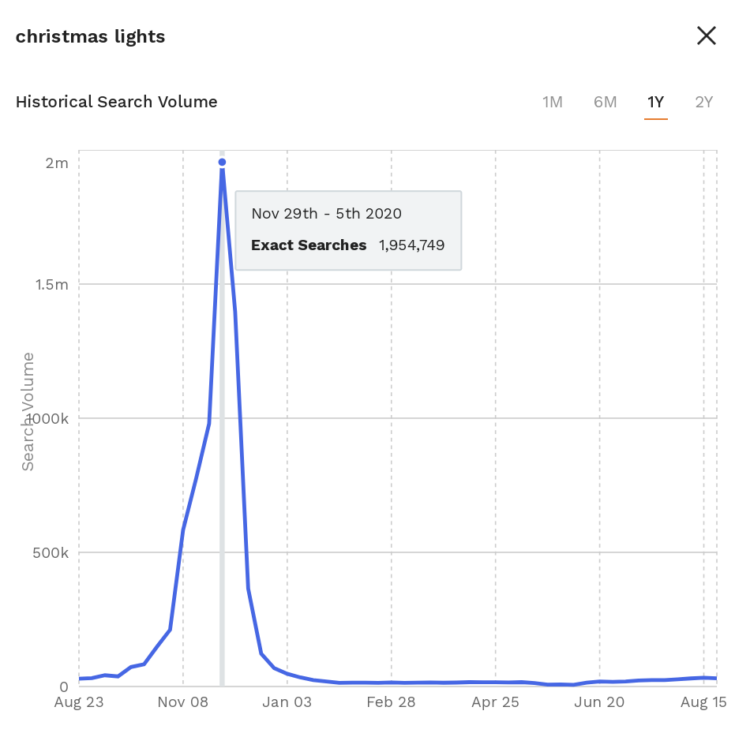 5. Holiday Candy
Yes, you can sell candy on Amazon! This type of product may be unexpected for some of you but it is another solid product idea as there is candy for every occasion.
If you are ungated in the grocery category, start looking for candy now. Also, make sure you are following Amazon's terms and conditions for meltable inventory. Amazon states "FBA accepts meltable products from October 16 to April 14 only."
Now is the perfect time to begin purchasing candy inventory and preparing to send it into FBA. Go to your local grocery store and start scanning different holiday candies to see if you can make a profit.
Popular candy product you can potentially sell during Q4 2021
If one thing is clear, it's that people love candy corn enough to purchase it on Amazon. While I would never order it from you, many others will! Candy corn is a very popular candy during Halloween and Thanksgiving so now would be a great time to stock up.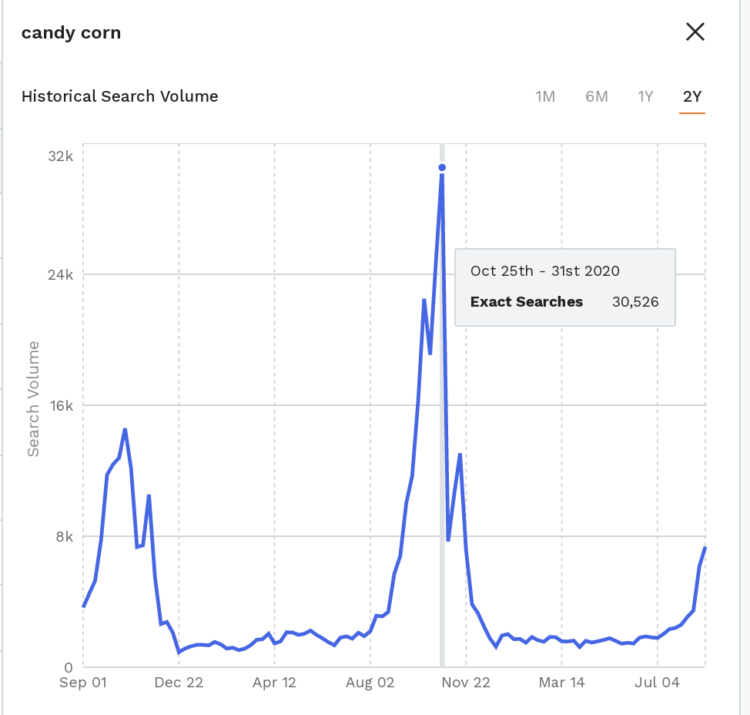 How to know if a product will sell during Q4
Don't limit yourself to the list of ideas above as many other types of products will sell during Q4. Think outside the box, gather your ideas, and make sure you bring them into proper product research before investing in any product to sell on Amazon.
Next, use Jungle Scout's tools to figure out if your product idea is viable for selling on the Amazon platform:
Keyword Scout: Use this tool to figure out the search volume of a product and to gather additional keyword ideas to target in your listing and PPC campaigns. Keyword Scout will also show you the historical search volume of a particular keyword to see which time of year it is searched for the most.
Opportunity Finder: This tool will help you find unique niches and to determine the seasonality of different products. I used this tool to find viable seasonal products to sell during Q4 on Amazon.
Product Database: Enter specific criteria to find the exact products you would be interested in selling. Try out different criteria and filters, and see where your research takes you.
Extension: Hit the extension button and it will pull up useful data about the product you are currently searching for. This will give you an idea of potential monthly sales and a quick competitive analysis.
What are you going to sell in Q4?
We hope this guide gives you some good ideas on what products you can sell during this time of year, and bookmark this page for updates in 2022 Q1. Get out there and make it happen!
Let us know what you think of these categories, or if you have any other questions, let us know in the comments below.
Check out our full How to Sell on Amazon Guide for more information on product research, sourcing, listing creation, and much more.